Here on MusicRadar, in the build up to Black Friday and Cyber Monday, and throughout the Holiday season, we'll be bringing you the best deals on musical instruments of all kinds for US-based musicians, drummers, guitarists and producers. Click here for all the best Black Friday/Cyber Monday deals in the US.
Elektron has let fly on its latest crop of music machines this Black Friday and Cyber Mondaywith up to $160 off across multiple retailers.
Included in the seasonal sale are the MKII variants of the Analog range, plus the smaller Digitone and Digitakt models and the second iteration of the Octatrack.
It would seem not every retailer is running the same deals across the board, so we have meticulous scoured the shops that have the best deals for you.
The Octatrack MKII and Analog Four MKII are both discounted by 11%, down to $1,199, which is a saving of $150. and the Analog Rytm MKII is reduced to $1,389 from $1549.
The Analog Heat MKII gets slashed by $100, while the Digitone and Digitakt are both reduced to $649.
Save $160 on the Elektron Analog Rytm MK II
There's good reason to upgrade to the latest edition - the new hardware, user sampling, individual outs, and QPER are all indispensable additions.View Deal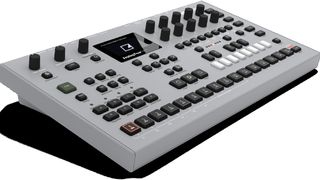 Elektron Analog Four MKII now $1,199
The Analog Four MkII has a range of reworked elements across the design, though at its core the unit remains a self-contained sequencer linked to a four-voice analogue synth section. View Deal
Save $150 on the Elektron Octactrack MKII
It's an absolutely fantastic live performance tool too, which could be adapted to work as the centrepiece of all sorts of different live or DJ setups. No wonder it regularly crops up on stage with some of the most interesting live performers in electronic music. View Deal
Elektron Digitone 8-voice FM synth now just $649
A fun and very well thought-out box that can cover a wide sonic palette; takes the pain out of FM and replaces it with joy!View Deal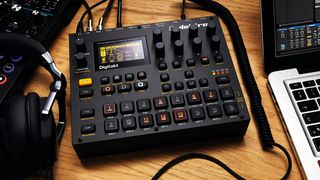 Price drop on the Elektron Digitakt - now $649
With deep sequencing and a powerful sound engine, Digitakt is the 'affordable' Elektron groovebox we've been dreaming of.View Deal
Elektron Analog Heat MKII reduced to $699
Upgrades from the MKI version include what Elektron says are tougher and more precise encoders. To further aid you in messing up your sounds for longer, back-lit buttons and a larger, sharper OLED screen have also been added. View Deal