Black Friday plugin deals: Quick menu
1. Quick links
2. Editor's picks
3. Black Friday plugin deals FAQ
4. Shopping tips
5. How we choose deals
6. Why you can trust us
7. Last year's top deals
It seem a little premature to be talking about Black Friday when we're still in the midst of summer, but we can assure you that this year's Black Friday plugin deals - dropping late November - will be here before you know it.
We've been tracking and covering Black Friday software deals for a number of years now and we know all the best places to look and which deals represent the best value for money for music makers who want to add new tools to their workflow. What's more, we know exactly how prices of certain plugins have fluctuated over the years so we can tell you if the offer you're hovering your mouse over is truly great or not.

As we get closer to the main event, this will be your page for all the live discounts on music software from the big brands, including Plugin Boutique, Waves and Native Instruments - updated around the clock by our experts. There are always early deals to take advantage weeks out from Black Friday itself too, so be sure to bookmark this page for the latest news as it happens.
So, if you're on the hunt for a new compressor, you want to update your DAW, load up on soft synths or get stuck into the latest music-making apps, you'll find some amazing Black Friday plugin offers right here, as and when they land. In the meantime, head to our FAQ section for expert advice on how to get the best out of shopping Black Friday for music software.
If you're in the mood for a bargain right now we recommend you check out the quick links below which will take you to some of our favourite hand-picked deals that are live today, plus a handful of unmissable Editor's picks. Currently, our favourite has to be Waves Platinum down to just $99.99 for a very limited time. This bundle would cost you $1,999 at full price for 60 plugins, so this is an incredible value package.
Black Friday plugin deals: Quick links
Below you'll find all the latest music software sales ahead of this year's mega Black Friday plugin deals being announced:
Editor's picks
Black Friday is a while away yet, but there are some great offers floating around already. These are our current top picks.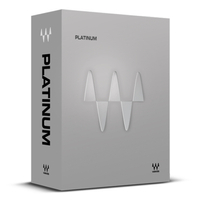 Waves Platinum: Was $1,999, now $99.99
Ok, so you were probably never going to spend full whack on this package, but right now Platinum is at an amazing price for a very limited time. Get your hands on 60 killer plugins for less than $100, which works out at $1.66 apiece. To get your hands on those plugins individually would cost the earth, so strike now while they each cost far less than a cup of coffee.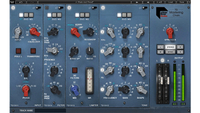 Waves Abbey Road TG Mastering Chain: $199, $29.99
Now is your chance to get hold of five independent mixing and mastering modules, modelled after the EMI TG12410 Transfer Console used in all Abbey Road's mastering suites since the early '70s to this day, for a very attractive price.
Black Friday plugin deals FAQ
When do the Black Friday plugin deals start?
Black Friday isn't 'officially' until Friday 24 November, but last year things kicked off much earlier than that, so it pays to be prepared. Waves got the wheels in motion with a sneak peak at the deals they planned on launching in November, followed by a natural segue into their Early Bird Black Friday plugin deals at the start of November. Discounts were applied to a mixture of Waves classics, sought-after analogue outboard emulations as well as signature plugins from some of the world's biggest producers, including Chris Lorde Alge, Joseph Jack Puig, Butch Vig and Andrew Scheps to name just a few.
Will we see more Black Friday plugin deals sooner than the day itself in 2023? Judging by previous years, that's a strong horse to back. Whether we see more brands than just Waves jumping on the early doors bandwagon remains to be seen.
You can also expect the deals to continue through the weekend after Black Friday - aka Cyber Weekend - before transforming into Cyber Monday plugin deals three days after Black Friday.
If you're using Black Friday to save money on Christmas gifts, our guide to the best Christmas gifts for musicians is great for inspiration.
What deals should I expect?
Loads of music software sites will be taking part in the Black Friday plugins bonanza, so we'd recommend signing up to mailing lists of your favourite retailers now to get the jump on the best deals when they do come around.
Of course, if you'd rather not deal with the stress of searching through endless deals yourself, as we get closer to the event our experts will be pulling all-nighters to uncover the very best Black Friday plugin deals and publishing them on this page.
We'd recommend bookmarking this page - as well as our main Black Friday music deals hub page - while you remember.
So we know there will be deals. But what should you be looking out for? We've covered enough of these events to know a thing or two about what to expect. Seeing as plugins are downloads rather than physical products, they won't sell out. A more realistic consideration is that some of these deals might be time-limited to just a day or two, or perhaps only a few hours, so we'd recommend you don't ponder a purchase for too long.
Discounts can range from a few $/£ off a cool sample pack to massive percentage discounts off huge swathes of music production software.
Great deals come in all shapes and sizes. There are a few key types to look out for:
Single item - A single product or plugin with a great discount
Site-wide discounts - A single discount percentage on a large range of products across a site
Discount codes - Load your basket to a certain value and redeem a discount code for money off your basket contents
Added value deals - These include multi-buy discounts, or additional products or software for free when you buy certain items
Whichever deals you go for, you can guarantee there will be silly savings up for grabs, so if you're planning on updating your studio or adding to your collection to boost your music production set-up, it's well worth marking your diary for this year's Black Friday plugin deals.
Can I get free plugins on Black Friday?
Yes! Many sites offer a free plugin to celebrate Black Friday and as a way to tempt you onto their sites, so you could feasibly take advantage of the Black Friday hysteria without spending a thing.
Once again, Waves is a sure bet when it comes to free stuff and last year they gave customers the Lil Tube Saturator plugin completely free. Usually all you have to do is provide them with an email address to get your freebie.
And Auto-Tune masters Antares gave customers multiple plugins to choose from without spending a dime. You could choose from one of three Auto-Tune plugins and keep it forever, even after your subscription period ends. You could pick either Auto-Tune Slice (a hybrid synth and sampler), Auto-Tune Vocal EQ (an EQ designed specifically for singers), or Auto-Tune Vocodist (for that Daft Punk/Kraftwerk vocoder effect).
Elsewhere, Slate Digital released a brand new plugin, Fresh Air specifically for Black Friday, and gave it away for free. You can still pick it up for nothing today.
How to prepare for this year's Black Friday plugin deals
1. Create a wishlist early - The most sensible way to take advantage of this year's Black Friday plugin deals is to know in advance what you're looking for. This will make searching much easier, rather than having to trawl through loads of deals you don't want to find the ones you do, or pondering title you don't need.
2. Work out what you actually need - Check out your favourite brands, see what you need and will genuinely use - don't waste your cash and fill your basket with stuff you'll never load. Has there been a raft of new software launches lately? If so, perhaps the old version will be massively discounted for Black Friday? You could start by checking out our guide to the best Waves plugins.
3. Consider your music production goals - What do you want to achieve with you music production goals for the next 12 months or so? Is there software that will help you hit them? Or do you have an unfinished track that needs some extra sauce? Now could be the time to invest.
4. Clear some space - Something else you should consider ahead of time is whether you have enough space on your machine to account for all these additional downloads! Get rid of any unnecessary bloat on your laptop or PC now, or you might want to consider picking up one of the best external hard drives in our guide.
How we choose which plugin deals to cover
Here at MusicRadar, we are experts in our field, with many years of playing and product testing between us. We live and breathe everything music-making, and we draw on this knowledge and experience of using products in live, recording and rehearsal scenarios when selecting the products we recommend.
First and foremost, we are players and creators, and we want to match like-minded folk with the right products for them, at the best prices.
For us to recommend a deal on music software or anything else it has to be a product we rate that's a genuinely great price or part of a truly fantastic bundle. It's also important that we only recommend retailers where you will have a positive shopping experience.
Why you can trust our choices
We spend a lot of our time scouring software retailers for fantastic deals on our favorite plugins. Not only is it our job to research and recommend the best gear in our buyer's guides and reviews, but we're also dedicated to helping musicians get the best deals on the stuff they need, too. After all, the only thing better than new gear day is a hearty discount.
We cover a lot of the big sales events throughout the year, including Memorial Day, 4th of July sales and Amazon Prime Day, and we have a good view on which products are likely to receive the biggest discounts and when, the prices they've been in the past and which deals are genuinely worth a look.
Last year's Black Friday plugin deal highlights
Take a look at a few of the deals that caught our attention during Black Friday last year: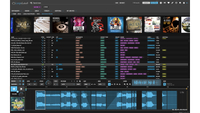 Loopcloud Artist Sub: $5.99/month, $1/month
A Loopcloud Artist Subscription gives you 1GB of quality Loopmasters samples, 5GB of cloud storage, 10 free sounds a day and 100 points a month to spend on more. Upgrade at any time to Loopcloud Studio or Professional for additional sounds, storage and credits to spend. This Loopcloud Artist deal let you enjoy all of the benefits that Loopcloud has to offer - auditioning sounds in real time and key with your music, fantastic plugins and creative editing - and all for just $1 a month for the first two months.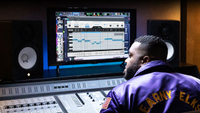 Antares Auto-Tune Unlimited 1yr sub: $353.99, $125
The Antares Auto-Tune Unlimited subscription gives you exclusive access to every plugin on Antares' impressive roster of effects. First up, you get every edition of Auto-Tune. That's nine plugins ranging from AutoKey, which automatically detects your key and scale, right up to Auto-Tune Pro X, with its professional grade tuning and an incredible display which lets you get to the heart of your vocal processing. On top of the Auto-Tune suite, Auto-Tune Unlimited gives you an additional 12 effects including Punch, Mutator and Warm to get creative with your vocals in completely new and exciting ways. This deal was 75% off over 20 pro plugins for a year!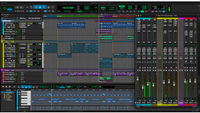 Pro Tools Artist annual subscription: $99, $74.99
Pro Tools is the music creation platform used by countless professionals the world over, and with 25% off the Artist annual subscription, Black Friday was the time for you to find out why so many producers choose it. Pro Tools Artist has over 100 plugins and instruments, the ability to record up to 16 inputs simultaneously, plus 32 audio and 64 MIDI tracks. With perpetual updates and support, Artist is the cost effective Pro Tools choice.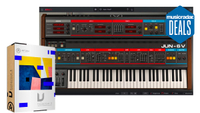 Arturia V-Collection 9: $599, now $299
Arturia certainly knows its emulations and V-Collection recreates just about every vintage keyboard and synth out there - that's 33 different instruments, to be precise. You get software versions of famous synths like Prophet-5 V, ARP 2600 V and Jup-8 V alongside other classic keyboards including Mellotron V, Wurli V and VOX Continental V. There are 9,000 sounds and 14 exclusive sound banks - it's basically every keyboard you could wish for, ready to play, on your hard drive. A virtual synth museum, if you like!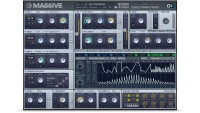 Classic Native Instruments software: Up to 75% off
Native Instruments has produced some iconic software over the years including huge instruments, effects and DJ titles. If you haven't experienced these famous names, then now is the time to jump on board. Classic synths like Massive, Massive X and Reaktor were reduced by up to an incredible $100 each, or you could pick up the legendary Traktor Pro DJ software for just $49.50.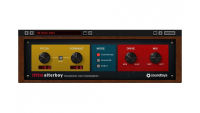 Soundtoys plugins: up to $749, now up to $81
Soundtoys develops some of the most highly-regarded and creative plugins, and for Black Friday you could get them for much less at Thomann. Decapitator is a saturator that emulates five devices, which you could buy for just £44 (from £199). The fantastic Alter Boy vocal tuning effect was yours for £35, discounted from £99, while FilterFreak was just £27, reduced from £149.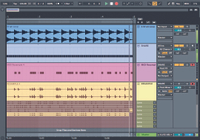 Ableton Live various versions: up to £749, now £422
Thomann was offering just about every version of Ableton Live - one of the most popular DAWs for creating music - for as much as 45% off, plus big discounts on upgrade paths. You could pick up the Intro version of Live for just £55 (normal price around £99); the Standard edition for £249 (normally £449); and the full Live 11 Suite for just £425, normally £749, so a full 45% off retail.
More places to shop this Black Friday
MusicRadar's got your back Our team of expert musicians and producers spends hours testing products to help you choose the best music-making gear for you. Find out more about how we test.
We're not just covering plugins this Black Friday. Take a look at some of our other deals hubs: