Buying appropriate gifts for a musician can seem like an artform in itself. Us musos are a paradoxical bunch: both indulging in the fantasy that we're escaping the corporate world, while simultaneously getting very excited about shiny new things.
And on a similar note, musicians are masters of communication, however, ask us what we want for our next Christmas, birthday or Valentine's present and the responding jargon can sound like an alien language to most mortals, especially once you get beyond the first instrument stage of the process. And even if you're able to understand what they're saying, ultimately the gear can often be prohibitively expensive.
Essentially, we get it: musicians are totally awkward to buy for and everything we want costs a bomb. So, let us extend an olive branch, as we offer up some killer gift ideas that should have real appeal to the music-maker in your life and show them you truly love them.
In this guide to the best gifts for musicians we've covered everything from guitar gifts, ideas for DJs, gifts for drummers, content creators and loads more. We've listed them by category, and in price order, to help you find the gear that matches the musician you're buying for and, just as importantly, your budget.
Best gifts for musicians: Gifts for guitarists
How excited does anyone get about guitar cables, you ask? Well, 'surprisingly so', is the answer when you're talking about musicians. We love these 1/4" instrument cables from Ernie Ball. They won't tangle, are really sturdily constructed and they come in both straight or angled options. They look great, too, with 12 eye-catching colour options.
Yeah, get them a great guitar strap without being an accessory to animal cruelty. Don't scoff. Vegan guitar straps are every bit as good looking and strong as those formed from forcibly deceased beasts. There are a load of designs available so if anyone needs to hang a guitar inches from their crotch there's no need to be hell bent for leather.
This handy wall mount will help the guitarist or bassist in your life to stow their instrument safely and securely, without sacrificing floor space. The clever AGS system closes over as you place the guitar on the hanger, meaning it can't fall forward, even if knocked. And when you're ready to play, just grab it and away you go.
We'll level with you, owning a ukulele in 2022 is unlikely to land you a gig. However, they remain a highly satisfying and inspiring little addition to the 'cupboard of cables and random noise-makers' that every self-respecting musician keeps. The tiny frets can also aid technique development, as a guitar neck feels positively luxurious in comparison.
All you need to know about guitar capos is you can't play The Beatles' Here Comes The Sun the way George Harrison intended, without one. That goes for Johnny Marr stuff too. Until recently, you had to pick one of these useful gadgets to fit either an acoustic or electric guitar. The clever little G7th Performance 3 handles both. If you really want to push the boat out, this 18k plated edition is good as gold.
The small guitar amp market has grown incredibly competitive in recent years, but Boss' Katana Mini still holds its own and would make the ideal gift for the guitarist in your life. It's battery-powered, offers three channels (clean, brown and crunch) and a three-band EQ. Most importantly, it's portable, affordable and sounds way better than any amp should at this price.
Looking for a huge range of tones from an overdrive pedal but working with minimal 'board space? Timmy's your guy. Based on the much revered, Paul Cochrane-designed Timmy pedal, the MXR Timmy Overdrive promises 'gritty and textured tones' to boost your rig's sound all within its diminutive frame.
Whether you just want to give them a stringed instrument that is (literally) easy to pick up, or they're an experienced player, this ukulele is a perfect choice. Styled in the mould of the effortlessly cool Jazzmaster, not only does this Fender offering deliver textbook playability, but it also looks mouth-wateringly stylish. An added bonus is that a few strums and you're instantly transported (not literally) to a Hawaiian paradise – handy during these times of restricted travel.
The Spark is one of the most popular practice amps to hit the market in recent years, having shifted over 100,000 units since its 2020 launch, and with 10,000 guitar and bass tones available via the accompanying app, it's easy to see why. Fuelled by Positive Grid's BIAS software, this compact amp can help you reproduce the tones of your guitar heroes, as well as helping you find dial in and find your own voice. Auto Chord and Smart Jam functions are incredibly clever and will revolutionize your practice routine, helping you work out the chords of any song and even jam to dynamic backing tracks generated from your own playing. For something even smaller you could always opt for the newly-launched Positive Grid Spark Mini instead.
For the guitar-playing dad that loves a little DIY, the Nu:Tekt OD-S overdrive pedal is the way to go. Korg will send you everything you need and then dad gets to build his very own pedal. And if dad's not much of a DIY-er you needn't worry, although there is some soldering required, Korg has created handy walkthrough videos on their website. Read our Korg Nu:Tekt OD-S NuTube review and see how we got on with our own attempt at the Korg Nu-Tekt build. We've rounded up even more of the best DIY guitar pedal kits here. Or if he wants to build a whole guitar, you can check out our favourite DIY guitar kits here.
In each ear, Marshall has provided a custom-tuned 40mm dynamic driver, enabling the Monitor II A.N.C to provide a rich soundstage with huge dynamic range. The 'M' button, although multi-function, can be used to switch between three EQ presets - so you know you'll always find the right balance to suit whatever you're listening to. With up to 30 hours play time with Bluetooth and active noise cancelling switched on, it's likely that your father will be spending every waking hour with these on his head - and to be honest, with an iconic logo like that adorning our cans, we would too.
As we get older, it's quite possible that sacrifices may need to be made at home in terms of space. Maybe you've started a family, or your spare room is now a home office. Whatever the reason, it's possible that hulking great guitar amp needs to go. But wait, there's another way! How about if you could get real amp tones from a pair of headphones? That is exactly what these beauties from Boss deliver. A genius idea packed with cutting-edge tech. If you're keeping hold of your amp but need to keep the noise down, give our pick of the best guitar amp headphones a try.
Best gifts for musicians: Gifts for producers & DJs
You might think that these pin badges are an easy way to part gift buyers from their cash, but to certain music producers, these are the coolest ways to say, 'I make music'… without actually saying it. Greet another music producer with one of these and there will be knowing looks all round. And because they are specific to certain pieces of gear, this gift shows you've done a bit of research to find out what gear they actually own. We particularly like the Jupiter 8 as shown. Ok, it won't make a sound but is around 1,000 times cheaper than the real thing.
Both DJs and music producers can benefit from these see-through plastic covers that you use as lids to cover the top surface of synths, controllers, DJ mixers and more. The company has covers for many popular models of music gear, and they fit well, offering at least the protection from the dust that is ever present in a studio. Cheap too, starting at around $25/£20, but this will increase with the size of gear.
Producers can spend a fortune on music production gear, or loads of time constantly telling anyone who will listen that they are 'sound designers' or 'artistic film soundtrack specialists'. But nothing shouts 'I'm a proper studio owner and make music' than a sign hanging outside their 'studio' door saying 'Recording' or 'On Air'. These fabulous little signs from Paint The Town LED or ADV Pro cost less than $/£30 and come with a variety of words and colours, but really only the red 'Recording' one will do us producers. "Can't you see I'm recording mum?"
Music producers are usually REALLY into their gear, so much so that you'll often find them prodding the guts of it with screwdrivers and soldering irons (don't try these at home). A safer way to satiate this electronics need could be this DIY synth kit from Eight Innovation. You'll end up with an 80s inspired – OK, quite basic – synth and there is a bit of soldering involved. But it's the cheapest way to get a synth, and if you're interested, the same company also makes a Bat Detecting kit. One each please.
A classy blend of modern technology with vintage aesthetics, Behringer's BH 770 budget studio headphones are a cracking choice for those music-makers after a pair of cans that sound great, look cool and don't cost the earth. With styling that harks back to the acclaimed Beyerdynamic DT 770 headphones, 53mm dynamic drivers and a sub-$/£40 price tag, we'd say the BH 770s tick all the boxes.
A pop shield? Yeah, it's not the most glamorous piece of equipment, but when it comes to gifts for musician's, this is utterly essential if you want to produce decent vocal recordings (spoken or sung). It's lightweight, flexible and built to last. What's more, even the most tooled-up musician will rarely begrudge having a spare to hand.
The Shure SM57 and 58 microphones are probably the biggest-selling recording microphones in history, so make great gifts for recording producers or live musicians. And such a gift will also demonstrate that you know a thing or two about what makes a good microphone. Many other company's have attempted similar models (even Shure, to be honest) but the '57 and '58 resolutely refuse to be less popular than they are. Your producer friend will greet either ('57 for recording amps and instruments, the '58 for vocals) with a sage nod, guaranteed.
It may look like a futuristic calculator, but the PO Speak is one hell of a tool that we reckon could inspire entire tracks. Featuring 16 sounds, this vocal synth was created in conjunction with Sonic Charge's Magnus Lidström and allows users to sample snippets of audio and process them through one of its eight voices. Read the full Teenage Engineering PO Speak review.
Every producer needs a good set of studio headphones and there are plenty of great ones out there. We have budget contenders in our round-up, but this AKG K361 set also slots in because it delivers a lovely even sound. This is ideal for music production, where a flat response is needed for mixing and mastering. The closed-back nature means less spill for recording vocals and less intrusion while working, and the 'phones are particularly suited to mobile listening, offering good isolation alongside ease of wearing/carrying
The Akai MPK Mini MKIII MIDI keyboard packs a wealth of control options into a portable package, ideal for desktop producers on-the-go. There are 25 velocity-sensitive keys, eight backlit pads and eight assignable knobs, plus it comes with SONiVOX Wobble and Hybrid 3 synths – making it a great companion if you need to quickly whip-up a backing track.
Volca Beats is purely for making great beats anywhere. No need to connect it up to anything else as it's battery operated and comes with its own sounds and speaker. There's an on-board sequencer to create your own patterns and enough dials and controls to twist your sound. Despite being quite old, it's still a fantastic choice and something we'd love to get in our Xmas stocking – hint, hint.
Danish brand AIAIAI has a unique take on the studio headphones space. Their base model the TMA-2 is modular, meaning not only can you customimse everything from the speakers and headband, right down to the earpads and cable, it also means that you can replace parts as you need to, extending the overall life of your headphones well beyond that of an off the peg pair. If you don't fancy building your own, AIAIAI also does pre-configured options, including the TMA-2 Studio Wireless+, which deliver super low latency and lossless audio thanks to their W+ Link technology, leaving you free to walk around the studio as you create. They also offer up to 16 hours of playback per charge, and the over-ear memory foam cushions are covered with luxury Alcantara. Lush.
Built into a super tough metal casing, the iD4 MKII audio interface makes a fantastic compact travel companion, among other things. It's sleek, timeless design means it looks good on any desk. Exceptionally clean and clear LED visuals provide vital visual feedback, while also looking the part. The Audient iD4 MKII is one of the most simple, easy to use two-input interfaces on the market today. With the focus on fuss-free usability, it's a great option for the musician that seemingly has everything.
This is a great mobile recorder that producers can use in the studio as both an interface and recorder, or out and about to capture natural sounds or their own ideas. The DR-40X has loads of other musician-friendly features, including a mix facility to play back all four tracks simultaneously, while adjusting both the mix and pan of each. There is also a peak reduction feature, and a limiter to ensure clean, idiot-proof recordings. A great mobile recorder for the studio and big wide world.
If you're buying a gift for a music producer just starting out on their glittering career, then what better than a bundle of gear that is all they need to get going? These usually comprise two or three pieces of hardware (audio interface, microphone, headphones, for example) that would cost much more sold individually, and a nice bundle of software to get anyone up and running on a Mac or PC (not supplied). We have a couple of great options here: the Focusrite Scarlett Solo Studio bundle has all three hardware components above for $269.99/£185.58; or the Presonus AudioBox bundle starts at around $249/£199 which can even include monitors or a keyboard.
On the music software side of music production, we are now entering the world of monthly or yearly subscriptions. You do get an awful lot for your cash though, which might mean these gifts are really for more experienced producers who will make the most of everything that is on offer. Our favourites are Native Instruments Komplete Now (amazing instruments and effects for $9.99/£8.99/month) or the Roland Cloud (classic Roland gear for $9.99/£8.99/month), although there are also great bundles from SSL, Focusrite, Melda and many (many) more. Savings can be made if you go for yearly options too.
Best gifts for musicians: Gifts for content creators
Joby makes a massive range of GorillaPod tripods for use with smartphones and for use with cameras, including GoPro action cameras and mirrorless cameras. The Podzilla is the perfect gift for musicians looking to dip their toes in the world of content creation. It's simple to use, with fully articulated legs to bend and flex into multiple positions, and to wrap it around different objects and surfaces for fun angles when filming. Joby has partnered it with a GripTight 360° Phone Clamp to house phones ranging from 6.7 to 8.8cm (2.6-3.5''). There are plenty of bigger GorillaPods available too, but the Podzilla is a bargain and usually on sale for less than $/£20.
Boost the look and quality of your music vlogs with this portable ring light. The Beamo is compatible with Joby's extensive range of phone and camera mounts, and thanks to multiple cold shoe attachments you can pair it with other vlogging accessories. In fact, the Joby Beamo Ring Light can even be used with mirrorless cameras for when you're feeling extra. Choose from three different light colour temperatures to better suit the space you're vlogging in and wave goodbye to poor on-screen lighting – for a reasonable price too.
Rode is behind some of the best podcasting microphones for any budget, and the VideoMic GO II is your go-to for capturing crystal clear audio in a variety of situations. Whether you're vlogging, podcasting, interviewing other musicians or performing to camera, this plug-n-play compact shotgun microphone is the ideal choice. Use it with cameras (via the 3.5mm TRS output) and phones (USB output). You don't need to charge it up as the VideoMic GO II is powered by your camera (see the Sony ZV-1 if you're still looking for one). Rode has also designed it with a windshield for recording outdoors, plus a custom shock mount to fend off noise from the camera or other connected recording gear.
A gift for the musician who has his music files and tracks spewed across a plethora of hard drives, desktops and laptops. Get them all stored safe and sound with the Samsung SSD T5. Available in capacity ranging from 250GB to a monster 2TB, these tidy drives will not only protect those vital files, but the slender frame means it'll slip neatly into your laptop bag. This one also ranks highly amongst our pick of the best hard drives for music production.
Fancy helping your favourite musician embrace their inner performer? The Yeti from Blue Microphones could help them become the next podcasting sensation. This immensely-popular USB microphone features tri-capsule technology to ensure a pristine recording. That means listeners will pick up every word of their wisdom and, unfortunately, their jokes. They also pack four pattern settings meaning they can also be used as a vocal mic. Not convinced? Check out our guide to the best podcasting microphones.
Since its launch in 2006, the Audio Technica AT2020 Cardioid condenser microphone has become a firm fixture in home studios all over the world. At a time when home recording has been booming, few others have been able to rival its balance of sound, rock-solid construction and low price point. The latest model - AT2020USB+ - is a great option for quick and easy digital recording.
Your bones will thank you for the Razer Iskur's body-moulding high density foam cushioning when you're four hours deep into a recording and editing session. As found with many of the best studio chairs, an ergonomic lumbar support system is on hand here to protect your lower back, with an adjustable lumbar curve keeping your posture healthy (no slumping here). The 4D armrests can be adjusted in terms of height and position, so you can sit better at your home studio desk. The Razer Iskur comes in two sizes and supports weights of up to 136kg.
You can't vlog without a decent camera, and the Sony ZV-1 is the best choice for both newcomers and those with established vlogs looking to elevate their game. You don't need to worry about shopping for a separate microphone either as the Sony ZV-1 comes with a digital three-capsule mic built-in. We like the focus on selfies, plus the different optimisations for altering on-screen light colour and appearance (there's a skin-softening mode, if that's what you're after). Real-Time Eye AF tech is on hand for more intuitive shooting, and a Bokeh Switch mode blurs the background.
Apple is a dominant force among the best laptops for music production, and if you're keen to produce your own music at home, we'd highly recommend the Apple MacBook Air. There are two versions available and each laptop comes with GarageBand, though do check out Apple Logic Pro too. The Air M2 is the beefier of the two machines, while the original MacBook Air M1 is cheaper, a little less powerful yet definitely the best gift for musicians looking to start producing music at home.
Best gifts for musicians: Gifts for drummers
Every drummer needs some of this in their stick bag. Whether you're playing a gig or about to perform a take in the studio, a little dab of this could be the difference between a fat, controlled sound and a ringing mess. They're washable with soap and water too, so you can re-use them time after time.
There's nothing worse than setting up for a gig, discovering something is loose on your kit and realising you don't have the right tools to fix it. With the CruzTools Drum Multi-tool you can tackle everything from rattling lugs to sluggish bass drum pedals (and even re-wire a plug) like a pro. The 14-in-1 gadget includes all the essentials you'll need for any eventuality, including flat and crosshead screwdrivers, hex wrenches and a trusty old drum key.
Drummers are always in search of that elusive perfect snare drum sound. Previously, that would mean the time-consuming chore of experimenting with tunings or the expensive route of amassing a snare collection. Instead, whack the Big Fat Snare Drum Green Monster on your drum and viola – you can instantly channel your inner Bonham with a fat, '70s snare sound.
Protection Racket has been providing drummers of all ages and abilities with high quality cases and bags since 1994, and in that time they've learned a thing or two about how to make some of the most durable and classy-looking bags money can buy. The Protection Racket Standard Stick Bag features a carry handle and detachable shoulder strap, a large outer pocket to keep drum keys, ear plugs and other necessities, and quick release clips - making mounting your stick bag to your floor tom (or any other bit of your kit) super easy. With capacity for 10 pairs of sticks, the Standard Stick Bag should do the trick for any keen drummer.
All drummers have endured that gut-wrenching feeling as their kit shifts towards the edge of the stage during a gig. End that worry forever, and do it in style, with one of Meinl's striking drum rugs. Available in an absolute bounty of designs, these beauties will keep your kit steady in place the whole gig through. We think the zebra print design is particularly eye catching.
In recent years, in-ear monitors have become less of a luxury and very much an essential for any drummer stepping onto the stage. Options like these Zildjians offer the blend of ergonomic design, killer sound filtering and a reasonable price tag that will appeal to pro and pub players alike.
The explosion of hybrid drumming shows no sign of slowing and Roland's TM-1 could be the ideal gift for a drumming dad looking to add some electronics to his acoustic drum kit. This handy little trigger module allows players to introduce all manner of new sounds to their set-up, simply by connecting a trigger pad or by mounting a trigger to a drum.
The SamplePad 4 is a great gift for drummers looking to expand their setup, or any performer that wants any easy way to add percussive sounds, trigger samples or use backing tracks in their performances. There are 25 useful sounds preloaded, but an SD card slot allows you to load your own, massively expanding its utility. Want a full kit instead? Check out our guide to the best electronic drum kits.
Once upon a time, recording your drums was a lengthy and expensive process that involved carting your kit to a studio and rigging up countless microphones. The EAD10 allows you to record your kit in seconds, just by attaching the sensor to your set-up and then playing. Sounds can be recorded to the module, a USB device, smart device or a computer. It's a great tool for boosting your kit sound during practice, too.
Best gifts for musicians: Last minute ideas and subscriptions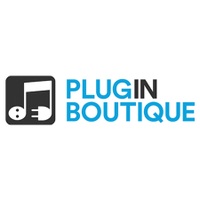 1. Music software: Various
Recording and creating music at home or on the go is becoming increasingly easy thanks to powerful laptops and formidable recording software and plugins available to anyone with a bit of spare cash. Software is a great last minute idea as it's an instant download. Why not tell your giftee what budget you have for them and set them free on sites like Plugin Boutique or Waves. They'll be able to fill their basket with loads of great drum recording software - often at bargain prices - and get started with creating new music.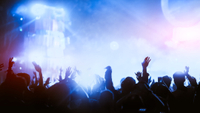 2. Concert tickets: Ticketmaster
If you're shopping last minute for someone who loves live music, then e-tickets for a concert or a voucher to put towards their next gig is a no-brainer. Ticketmaster is our vendor of choice because of the vastness of events on offer plus you can spread the cost of tickets. Our friends at Louder rate it so much they placed it number one in their best concert ticket sites guide.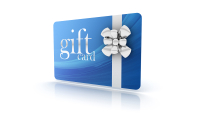 3. Gift cards: Any amount
Ok so gift vouchers aren't the most inspired present idea, but sometimes you run out of time to get something delivered, or you're buying for someone who seemingly has everything. Buying vouchers for their favourite shop gives them the option to choose what they want, when it suits them. Plus, you can usually get them delivered straight to an email address; ideal if you're shopping on Christmas eve. Our recommendations would be Thomann and Andertons in the UK and Guitar Center, Sweetwater and Musician's Friend in the US.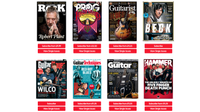 4. Music magazines: subscribe and save!
Sometimes nothing beats sitting down with a good book or magazine and ditching the tech for a while. You can subscribe and save on music-making magazines right now from Future Music and Computer Music, to Guitarist, Total Guitar, Guitar World and Guitar Techniques. Head to our subscriptions site or call 0330 333 1113.
Best gifts for musicians: Cards and gift wrap
Everyone knows that a good gift is only half the story - it needs wrapping well, maybe a gift tag and you probably need a card too. If you're looking for quirky, handmade options that support independent makers, our first choice would be Etsy. You'll find plenty of music-themed designs like this awesome guitar print paper.