We all know that buying presents can be stressful, but when you're trying to find one of the best gifts for guitar players? Well, that's the true dilemma. Let us help you cut through the noise and the slew of terrible guitar-related mugs out there and find your six-string-loving friend, parent or partner the gift that will make their day, whether it's a birthday, Christmas, Valentine's, Father's Day or other special occasion.
Being thoughtful doesn't have to mean draining your budget entirely. In our opinion, useful trumps expensive every time, and we've made sure to include cost-effective ideas as well as dream guitar gear that will ensure that their celebration is one to remember.
We've included sets of tools, multi-packs of guitar strings and cleaning products to help ensure that their prized possessions are in concourse condition at all times. We even have options that will open up a whole new world of sonic possibilities for the guitar geek in your life, from tone-bending stompboxes to the humble capo.
So, regardless of how picky they are, or how much stuff they've already got, you're sure to find something among this crop of the best gifts for guitar players. We've got something for every budget too, so you won't need to break the bank to find them something truly special.
Best gifts for guitar players: Where to shop
Wondering where to start? Well, below are a selection of our favourite places to grab a guitar-related bargain.
US
MusicRadar's got your back Our team of expert musicians and producers spends hours testing products to help you choose the best music-making gear for you. Find out more about how we test.
UK
Best gifts for guitar players: Under $/£20
Guitarists will always need new strings. These days you can buy multi-packs to keep your musical other half on the road to ultimate stardom. The only catch is that we've suggested a popular choice but you need to do your homework and wheedle out what brand and gauge your friend/partner/significant other likes. You could just ask them, or you could check out our guide to the best electric guitar strings.
This little tin of slippery greatness has been a favourite of guitarists for years. The idea is to rub its slippy bit up and down the strings of a guitar. It not only lubricates the strings but protects them from the hideous secretions that seep from your fingertips. Strings live longer and the guitar just feels nicer to play.
There's no sweeter sound than George Harrison playing slide guitar. That's a fact. A slide is essentially a glass, ceramic or metal tube dragged along the strings to emulate the sound of a wailing human voice. In the wrong hands it can sound like a dying cat being pulled through a hedge backwards, but this fancy brass number from Fender is a brilliant choice for a guitarist that wants to try something new.
Yeah, go on, get it out of your system. Guitar culture's best double entendre since the Big Muff Pi fuzz box, you squirt Nut Sauce lubricant into the slots on the guitar's top nut to help tuning stability. Some people use the graphite in the humble pencil instead. 2B or not 2B? We'd stick with the Nut Sauce.
There's nothing more distressing for a guitarist than the moment their pride and joy slips off its strap and hits the deck. If Sir Isaac Newton were around today and riffing and that, he would be using strap locks. These are available in various finishes - black, gold, nickel, chrome - to suit the rest of the hardware on a guitar. So, do your homework... Our guide on how to upgrade and install strap locks is a great place to start.
Best gifts for guitar players: $/£20-50
There are two types of guitarist. Those that keep their gear clean... and those filthy beasts that need to get their act together. Keeping a guitar clean and polished protects the finish and hardware, and actually adds to the lifespan of guitar strings. This Fender set comes with a cleaner, polish, quick clean and a fingerboard revitaliser.
Yeah, get them a great guitar strap without being an accessory to animal cruelty. Don't scoff. Vegan guitar straps are every bit as good looking and strong as those formed from forcibly deceased beasts. There are a load of designs available so if anyone needs to hang a guitar inches from their crotch there's no need to be hell bent for leather.
TC Electronic has been a pedal making super-power for a while now, and rightly so. Their ability to make great-sounding, durable and affordable gear has made them very popular with us axe-wielding creatives. The June 60 Chorus accurately replicates that fantastically overwhelming chorus tone that was so prevalent in the 80's, when all music was better (fact) and guitarists led the charge. It's nice and simple, with only two modes. Mode 1 is basically 'on', and mode 2 is just 'more' - and they both sound pretty damn good. It doesn't half look cool too - it's easy to see why this is one of our picks for the best chorus pedals out there.
Best gifts for guitar players: From $/£51-100
CruzTools are the masters of putting the right tool in a guitarist's palm - and every guitarist needs a good tool kit. This set contains a string cutter and winder, a ruler and a six-in-one screwdriver. The Allen keys are supplied in metric and Imperial to cover all guitar brands. There's an easy guide to setting up the action (string height) and intonation. If your guitar friend is a Fender freak get the Custom Shop version.
Read the CruzTools GrooveTech Guitar Tech Kit review
All you need to know about capos is you can't play The Beatles' Here Comes The Sun the way George Harrison intended, without one. That goes for Johnny Marr stuff too. Until recently, you had to pick one of these useful gadgets to fit either an acoustic or electric guitar. The clever little G7th Performance 3 handles both. If you really want to push the boat out, this 18k plated edition is good as gold.
Best gifts for guitar players: $/£150+
If you think the best thing about a holiday is putting considerable distance between your loved one and their guitar, you can sit this one out. For the rest of you, consider buying your travelling companion a travel guitar. The 3/4 size JR1 is just the thing for campsite sing-alongs and impromptu busking if that's their thing.
Want a one-way ticket into the good books? What if we said you could buy the guitarist in your life a whopping ten amplifiers and 65 effects? And all for less than the price of a games console. The Boss Katana II 50 watt combo uses clever internal gubbins to replicate the sound of the aforementioned mountain of gear. Plus, it can be run at gig, rehearsal and bedroom volume. Yes, there is a headphone socket. The Boss Katana isn't just one of our favourite cheap guitar amps under $500/£500 but also one of the best guitar amps on the market - period.
The Martin LX1 is the smallest and cheapest of the Little Martin series acoustic guitars, but you absolutely don't compromise on tone or quality as a result. The solid Sitka spruce top is of the same grade as some of Martin's most desirable USA-made models, and paired with the durable HPL back and sides this little beauty provides a depth of tone that no other small bodied acoustic can get close to. It's that typical Martin sound - but in a nice neat package.
This LX1E has an internal pickup from Fishman, who are widely regarded as one of the best in the business. Plug this bad boy in and it'll produce an arena-filling sound - FYI it also makes a fantastic travel guitar for those on the move!
Read the full Martin LX1E Little Martin review
Best gifts for guitar players: Last minute ideas and subscriptions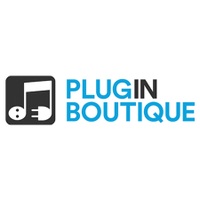 (opens in new tab)
Music software: Various (opens in new tab)
Recording and creating music at home is now easier than ever, thanks to powerful laptops and easy-to-use recording software.
Plugins and software are great last-minute ideas as they are instant downloads, meaning there's no need to wait on delivery! Why not tell your giftee what budget you have for them and set them free on sites like Plugin Boutique (opens in new tab) or Waves (opens in new tab)?
These sites have everything from guitar amp simulators to reverbs, delays and compressors, so they won't be short of options.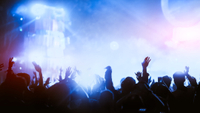 (opens in new tab)
Concert tickets: Ticketmaster (opens in new tab)
If you're shopping last minute for someone who loves live music, then e-tickets for a concert or a voucher to put towards their next gig is a no-brainer.
There are many sites out there, but Ticketmaster (opens in new tab) is our vendor of choice. This is due to the vastness of events on offer, plus you can spread the cost of tickets!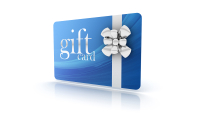 (opens in new tab)
Gift cards: Any amount (opens in new tab)
Ok so gift vouchers aren't the most inspiring gift idea, but with guitarists being a fussy bunch, sometimes they are the best option.
Buying vouchers for their favourite shop gives them the option to choose what they really want, plus, you can usually get them delivered straight to an email address; ideal if you're shopping very close to the big day!
Our recommendations would be Thomann (opens in new tab) and Andertons (opens in new tab) in the UK and Guitar Center (opens in new tab), Sweetwater (opens in new tab) and Musician's Friend (opens in new tab) in the US.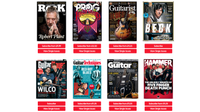 (opens in new tab)
Music magazines: subscribe and save! (opens in new tab)
Sometimes nothing beats sitting down with a good book or magazine and ditching the tech for a while. You can subscribe and save on music-making magazines right now from Future Music and Computer Music, to Guitarist, Total Guitar, Guitar World and Guitar Techniques. Head to our subscriptions site (opens in new tab) or call 0330 333 1113.
Related buyer's guides