Making sure you get the best beginner electric guitar is probably the most crucial decision you'll make in your entire guitar-playing life. First impressions count with guitars. If your first electric guitar doesn't inspire you enough for you to play it, then chances are it'll sit unplayed in the corner, gathering dust - something which we all want to avoid.
There's genuinely never been a better time to buy a new beginner electric guitar than now. The quality and value for money of beginner guitars is at an all-time high, and as a result, you can get hold of some genuinely impressive instruments that'll see you all the way through from your first lesson to three gigs a week – and beyond.
Our team of experts have been playing, buying, selling and writing about electric guitars for many years – and with this definitive guide to the best electric guitars, you're getting all of their hard-fought years of expertise in one place to help you find the ultimate beginner electric guitar for you.
If you're ready to take a look at the products, keep scrolling – but if you'd like to read some in-depth buying advice, we've included it at the bottom of the page.
Best beginner electric guitars: MusicRadar's choice
Picking a favourite from this list is hard, but there are definitely a couple of guitars that spring to mind.
In terms of sheer versatility, the Yamaha Pacifica 112V is our number one choice. Yamaha instruments are notoriously well-built, and the budget-friendly 112V is no exception to that rule. The pickups sound great with both clean and dirty tones, and the body and neck are both exceptionally comfortable. It also looks the part, coming in a few different (and all equally nice-looking) finishes. The Pacifica 112V is probably the best (or at least the most sensible) choice for new guitarists.
That being said, we sure didn't start playing guitar to be sensible. Take it from us - we've all spent most of our adult lives trying to avoid it.
If you're more interested in fun than sensible, then the Squier Sonic Mustang is the guitar we'd go for. It doesn't have the familiar body shape of a Fender Stratocaster or Gibson Les Paul, but every time we play this guitar, it always brings a huge smile to our faces. It's a shorter scale than most other electric guitars, and as such, it's super comfortable, and should be easier to play for those with small hands for techniques like string bends. The pickups aren't the most versatile, but still sound great - and for less than $/£200 it's a steal.
Best beginner electric guitars: Product guide
The Yamaha Pacifica 112V is still, decades after it was launched, almost the perfect beginner electric guitar. The 'Strat' style body shape is ergonomic and easy to play sat down, yet is light enough to make playing stood up a breeze.
The three pickups – one humbucker and two single coils – deliver a range of tonal breadth meaning the Pacifica is comfortable across a number of different genres, while the vintage tremolo bridge offers stability and allows you to hone your whammy bar techniques.
At this level, the Yamaha Pacifica 112V ticks every box. Combine this all together, with the inviting price tag, and you have all the guitar you could ever need to start your playing journey.
Read our full Yamaha Pacifica 112V review
The shorter scale of a Mustang compared to a Telecaster or Strat has distinct advantages for younger players; it makes playing easier on the hands and the whole experience of getting to grips with learning… more fun! Things like string bends take less effort and this Sonic Mustang – replacing Squier's popular Bullet series model – is a great start for a young player or anyone looking for an accessible electric guitar.
The two humbucker pickups here offer a meatier sound for rock guitar playing, and the 9.5" radius fretboard and satin finish on the back of the neck will deliver further playing comfort. And it looks great too; in addition to the striking Flash Pink pictured above, there's also Fender.com web exclusive Black along with California Blue.
The Les Paul is a true icon of the guitar world, and while a full-fat Gibson version would be a little costly for a beginner, the Epiphone Les Paul Studio is perfect.
This stripped-down LP may not have the flashy flamed maple top of its high-end brethren, but it still has all the features needed to be a total rock machine.
Featuring a mahogany neck and body, this Epiphone delivers the warm, natural sustain you'd expect from this famed single-cut, while the Alnico Classic PRO Humbuckers provide a rich, harmonically complex tone that will satisfy any budding rock guitarist.
The Gretsch Streamliner range has consistently proved it can offer some of the best value electric guitars around and this is a prime example; with the added versatility of a humbucker pickup in the bridge and a single-coil P-90 in the neck for the best of both worlds when it comes to tones.
Looks-wise it's classic and vintage-vibed but a surprisingly wide range of finish options allows you to further tailor it to your personal tastes. The comfortable bolt-on 'Thin-U' neck profile widens the appeal further and in reality it's closer to the popular C-shape. The 24.75" scale is also short enough to make it feel more playable for beginners, and the combination with the wrap-around bridge is good for easier bending and sustain.
As the second Squier Stratocaster to feature on the list, the Squier Classic Vibe '50s Strat had better offer something different, right? Thankfully it does, and it does it in spades. This model offers a marked improvement in every department, making it something of a luxury choice for a learner.
We've included it, however, because while there is an increase in price, there is also a significant leap in overall value. The tones are superb thanks to the three Fender-designed single coil pickups, while the maple neck and fingerboard is a sight to behold thanks to its lightly stained finish.
There's a growing school of thought that the Classic Vibe range from Squier actually outperforms the entry-level, Mexican-made Fender line-up, and with the '50s Strat in particular it's hard to argue against that. Put simply, this isn't a guitar you'll outgrow any time soon.
Read our full Squier Classic Vibe '50s Stratocaster review
If indie, blues or jazz are your thing, the Ibanez Artcore AS53 could well be the guitar for you. This semi-hollow electric thrives on ringing, open chords thanks to a rich bridge humbucker, while switching to the neck pickup gets you in the territory of some wonderfully warm, creamy tones.
The AS53 has a wood centre-block, which eliminates some of the feedback associated with hollowbody guitars, but we'd still veer clear of anything too high-gain.
That said, this isn't meant for the metalheads. The Ibanez Artcore AS53 instead delivers much more in the way of clean, natural tone which makes it easy for us to recommend.
If you have your heart set on a Stratocaster to learn on, then the Squier Affinity Series Stratocaster could be just the ticket. As an authentic offshoot of Fender itself, Squier caters to learners and budget-conscious players with a broad range of guitars that mirrors its big brother.
The Squier Affinity Stratocaster features the same visual stylings and features of its established brethren, including three single coil pickups, a lightweight alder body and maple neck, and vintage tremolo bridge. As a foot on the ladder the Squier Affinity Series is well worth your consideration.
Thomann brand Harley Benton's single-cut electric is inspired by a classic; the Gibson Les Paul, with a little contemporary ESP Eclipse body horn influence too for good measure. But it's no crass knock-off, either, with features that will benefit beginner players.
The modern contoured neck heel allows for comfortable upper fret access, The Roswell humbuckers (another Thomann) are pitched between mid and high-output; good all-rounders for players finding their feet with different vintage and modern tones.
A bright tonal character overall helps the neck humbucker avoid the pitfall of sounding dark and uninspiring, too. Overall, this is a superb single-cut option for those on a limited budget.
Read the full Harley Benton SC-550 review
Squier's Affinity Series of guitars is one of their best, but it's often overlooked by their higher-end products. The truth of the matter is, for under £/$250, getting an electric guitar of this quality would have been impossible only a few years ago. The improvements among the beginner guitar market have meant that every company has had to step up their game, and as you can see with the Affinity Tele, that can only mean good things.
This Tele is a fairly traditional affair, with a poplar body and maple neck providing you with a lightweight, resonant platform to play, learn and even modify further down the line. The pickups are a set of Squier ceramic single coils, and provide an enjoyable, authentic Telecaster tone with plenty of brightness and that signature Tele 'twang' that this guitar is so well known for.
The hardware is solid and simple, and as such the guitar is easy to set up - and shouldn't have any issues tolerating even quite vigorous and heavy-handed playing styles. As far as beginner electric guitars go, you won't go far wrong with a Telecaster.
If you're a younger player looking for a first instrument, but want something that stands out from the crowd, Epiphone's new Power Players SG is the guitar for you!
Epiphone has turned their ever-popular SG design into one of the best beginner electric guitars by shrinking the legendary horned body and opting for a 3/4+ scale length. The result is a fun guitar with a bold look, exquisite playability and warm, versatile tone.
As this instrument is designed to be the first guitar for a budding guitarist, it comes bundled with plenty of extras such as a gig bag, strap, plectrums, and a guitar cable.
Read our full Epiphone Power Players SG review
Best beginner electric guitars: Buying advice
What should I look for in a beginner electric guitar?
MusicRadar's got your back Our team of expert musicians and producers spends hours testing products to help you choose the best music-making gear for you. Find out more about how we test.
Have a think first of all about which styles you'll be playing the most. The vast majority of beginner electric guitars will tolerate all kinds of genres, but some guitars are more suited rock and metal, while others are better for blues or jazz. If you know the type of music you want to play, you may even have an idea of the shape or style of electric guitar you want. Great! All of these choices you make narrow the field down, and make it easier to find the right beginner guitar for you.
Which brands make the best beginner electric guitars?
Established brands like Yamaha, Squier and Epiphone are your best bet when buying a beginner electric guitar. These brands tow the line between value, quality and good looks pretty well, so you won't be able to go too far wrong with any one of those brands. Nobody ever forgets their first guitar though, so trust your gut instinct.
Other brands such as Ibanez, Gretsch and Harley Benton make fantastic guitars too, all of which will provide you with a fun and rewarding playing experience. Their guitars tend to be a bit more niche however, and can be a little less versatile - but if you love playing metal, then an Ibanez would be a perfect choice.
What's important is choosing a guitar you like the look, sound and playability of. Meeting these criteria gives you the best chance of sticking at it and becoming part of the Rock and Roll Hall of Fame in later life.
Despite how they may appear, Electric guitars are fundamentally fairly simple things. Especially if you're less experienced with electric guitars, you may be left wondering why there is such variation in cost across the entire range. How can two guitars that look exactly the same often be thousands of pounds/dollars apart in their valuation? Put simply, the devil is in the detail.
Break these guitars down into their component parts and you'll notice that there are plenty of ways for manufacturers to add value or enhance a guitar. Everything from the choice of woods in the body and neck to the pickups and hardware they install makes an impact on the final cost of the instrument, so it's worth knowing which factors are worth paying for, and which ones aren't.
It's wise not to worry too much about the small details when you're starting out looking for the best beginner electric guitars, though. There will come a time where you get super nerdy, obsessing over scale lengths and the merits of a compound radius fretboard - but now is not really the time.
It's highly unlikely that your first guitar will be your only ever guitar, so don't get too hung up on making certain every single detail of it is perfect. One of the (many) joys of playing the electric guitar is having a constant eye on the next one, so relax and allow yourself to choose an instrument that is easy to play, that you like the look of, and that sounds good.
Beginner guitar gear essentials
Got your guitar and amp? There are a few other thing you might need to consider. You'll need one of the best guitar cables to run between your guitar/amp, a guitar strap if you plan on playing stood up, one of the best guitar tuners to keep you sounding great and a spare set of electric guitar strings in case of a breakage. You should also consider grabbing some guitar picks and a gigbag.
Beginner lessons
Picking up one of the best electric guitars for beginners is useless unless you know how to play it! Some people are able to pick things up by ear, or have someone in the house to show them the ropes. If neither of the above applies, we would heartily recommend taking lessons.
Face to face lessons are a great way to build a bond with a teacher and develop your skills in a hands-on way, but if you want to quickly understand basic guitar techniques, learn from the comfort of your home and don't have a massive budget, online lessons are a great route to take. You can learn more and discover our favorites in this guide to the best online guitar lessons.
You can currently make savings on a some of those platforms using the codes below, too.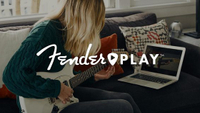 Fender Play: 50% off an annual subscription
Sorted a free trial but now you want to continue getting all the benefits of Fender Play lessons beyond your trial? For MusicRadar readers, Fender is offering 50% off an annual plan, dropping the price from $99.99 to just $49.99. Just add the code musicradar50 at checkout.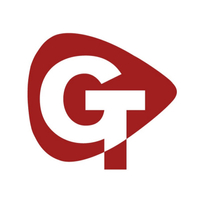 Guitar Tricks: Get your first month for just $1!
Enjoy your first full access month of Guitar Tricks for just a single dollar using this exclusive MusicRadar link. Guitar Tricks delivers loads of great content for beginners, while intermediate and pro players can dive into over 11,000 expert videos and lessons across the site.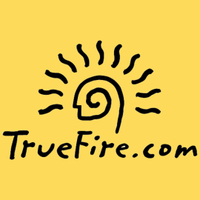 TrueFire: Save 30% on new subscriptions and more
Right now, TrueFire is offering MusicRadar readers 30% off their first or next TrueFire purchase. This promotion includes All Access subscriptions and all courses. Just add the code MRTF30 at checkout to claim your discount.
How we test a beginner electric guitar
Electric guitars are hugely subjective, and we've all got a preference for one brand, style or shape over another. That said, we must put our personal preference aside to make sure each beginner electric guitar meets a few key criteria before we consider recommending it to anybody.
First and foremost is build quality. We'll thoroughly check over every aspect of the instrument, making sure everything feels sturdy and solid. These guitars might be budget options at the lower end of the price scale, but they should still feel well made - like they won't fall apart on you.
We'll check the machine heads to make sure they're smooth and respond to input well. We'll also make sure the volume and tone pots are smooth, and that there's no issue with any more of the hardware. We will then look over the general finishing of the guitar, looking out for any flaws.
Next, we'll see how well the guitar plays. In this test, we're looking to see how comfortable the neck is to hold, but also for any fret issues that may cause playability problems further down the line. This may be a sharp fret edge, or a particular fret which sits proud of the others.
We finally test the sound of the guitar through various amps with various different settings. We switch through the guitar's pickups to see how they handle different styles of music and tones because you never know what tones a guitar might have up its sleeve.
Find out more about how we test music gear and services at MusicRadar.
Related buyer's guides