Picking the right guitar for your little one to start playing on is an important choice and not one you should make lightly. The best guitars for kids have to tick the boxes of playability, great sound, comfort, and an interesting look if they're going to keep them coming back to play again and again. If you're unsure what to go for then you're in the right place, as we've used decades of personal experience to come up with this list of the very best guitars for children.
Guitarists all fondly remember their first instruments, whether it was the delight of unwrapping on an early Christmas morning, or just simply inherited from an older sibling. Learning the guitar - or any instrument for that matter - is a lifelong hobby that has the potential to be hugely rewarding and impactful, becoming an outlet for creativity, a catalyst for social relationships, and strengthening your child's verbal memory, spatial reasoning, and literacy skills.
We won't lie, there are a lot of terrible guitars out there available for relatively little money, and whilst they may seem initially tempting, trust us, this is not the way. Poor build quality will make the guitar difficult to play and when first learning, you want to remove as many barriers as possible. By buying a quality instrument you will have to spend more, but ultimately this makes it far more likely that your child will be inspired to continue playing.
In this guide, we're focusing on children from the age of 5-10 years old, so if yours is older than this, then consider our best electric guitars for beginners or best acoustic guitars for beginners guides. If you'd like more information before you purchase, then make sure to check out our buying advice section for answers to the most common questions.
Best guitars for kids: Our top picks
Fender is the hallmark for quality in guitar, so it's no surprise that the Fender Sonoran Mini sits at the top of this list as the best guitar for kids. Its small dimensions make it easy for small hands to grasp and it has the build and sound quality that comes with one of the biggest names in the world of music.
If your little one would prefer something with a little more attitude, then we can't think of anything cooler than the Squier Mini Jazzmaster HH. With two humbucker pickups, it's got a fantastic sound and the offset body looks really appealing. Perfect for young rockers, its three-quarter size makes it comfortable to play whilst still packing a punch.
Best guitars for kids: Acoustic guitars
When looking for a beginner guitar, the obvious place to start is with one of the biggest brands, and they don't come much bigger than Fender. The Sonoran Mini is one of Fender's smallest offerings and is ideal for kids and adults alike.
The small body is complemented by a very playable neck, which is almost electric in style, meaning it's easy to get around - especially for players new to the instrument. The addition of the iconic Fender Stratocaster headstock is a nice touch, giving the Sonoran a very unique look.
The Sonoran comes in a choice of a natural spruce top and darker mahogany, so no matter your style you'll find a guitar that suits you. This cool little guitar also comes with a convenient Fender gig bag, so it's easy to carry to and from lessons.
So the Yamaha APXT2 is technically the travel version of the ever-popular APX model, but that doesn't stop it from being one of the best guitars for kids. This scaled-down electro-acoustic is the perfect size for young hands. In addition, the smooth, easy-to-play neck is ideal for figuring out those tricky beginner chord shapes.
This compact guitar even features a built-in pickup, so you don't have to worry about being heard at the next school talent show or recital. Even if you don't need the pickup right now, you'll get plenty of use out of the integrated tuner.
Just like its big brother, there is a range of colour options available from Dark Red Burst, Natural, Black and our favourite Old Violin Sunburst.
Yet another travel guitar on this list, but this time it's arguably the most popular travel acoustic of all time, and the guitar all other small acoustics are compared to. The Baby Taylor boasts an impressive list of specifications, not only for its size but also its minuscule price tag - compared to other Taylor guitars.
This Mexican made Taylor features an impressive solid top, not something you usually see on a beginner guitar, let alone on a budget traveller. This addition results in a bright and articulate sound, with plenty of projection. It really does sound bigger than the tiny body would suggest. The walnut back and sides look fantastic and mean the guitar looks the part as well as sounds great.
We know this guitar may be a little more expensive than other entries on this list, but if you can stretch to it, you'll get a guitar that will last forever. Once they move on to a bigger guitar for everyday use, the Taylor BT will take on a new life as their go-to travel guitar.
The deep booming tone of the dreadnought acoustic guitar is undeniable. It's been the go-to for many great players and will continue to be forevermore. Unfortunately, this larger-than-life tone hasn't always been accessible to younger players. The sheer size of a dreadnought has meant most kids simply can't get their arm around the large body.
Luckily, Yamaha is here to help with the Yamaha JR1 Dreadnought Jr. As the name suggests, this is a shrunken down version of a classic dreadnought and offers a pretty accurate approximation of the tone - considering its ¾ of the size.
The spruce top and meranti back and sides deliver a rich and warm tone - precisely what you'd expect from Yamaha. The JR1 also comes with a handy gig bag for taking the guitar to lessons or school.
The Gretsch G9500 Jim Dandy harkens back to the vintage parlour guitars of the 30s and 40s, blending the retro vibe of a historical instrument with the playability - and affordability - of a modern acoustic guitar.
The 24-inch scale length is the perfect size for small hands. At the same time, the compact parlour body provides a deep resonance and mid-range that instantly transports you to the blues clubs of Mississippi.
So if you're looking for a guitar that is sure to inspire anyone who picks it up, then the Gretsch has to be the way to go. It's also worth noting that this guitar would make a great gift for the bigger kid in your life, as it's a perfect sofa guitar for the experienced player.
The Yamaha CS40 II Classical ¾ acoustic is one of the most popular beginner acoustic guitars on the planet. Often found in music departments across the world, its sturdy construction and great sound make it perfect for budding guitar players.
A short scale length combined with a very flat fretboard makes this guitar great for honing the essential skills required for a beginner. Nylon strings are much easier to play than steel strings, making it more likely that they'll keep coming back to the instrument.
Despite the smaller body, there's a surprising amount of volume to this guitar and the tonal balance is nice enough that even veteran players will appreciate it. A spruce top gives a nice, snappy tone that suits chords as well as fingerstyle.
Best guitars for kids: Electric guitars
Until very recently, if you wanted a mini electric guitar, you had to settle for a mini Stratocaster or Strat-shaped object. Well, not anymore. Storming on to the scene last year, these mini Jazzmasters have left quite the impression on new and old players alike.
This miniature alt-rock icon features the stylishly wonky offset body of the Jazzmaster and a very comfortable 20 fret narrow maple neck. The dual humbuckers are more than up to the task of recreating several classic rock tones, while the Fender-designed hardware will ensure you are always in tune.
You'll also find a fantastic range of vintage Fender colours on offer from Black, Olympic White, Surf Green, and our personal favourite Daphne Blue.
Epiphone has aimed the shrink-ray at their ever-popular SG design, turning this iconic instrument into one of the best guitars for kids on the market. In the immensely crowded mini guitar space, the new Epiphone Power Players SG sets itself apart with a bold look, exquisite playability and warm, versatile tone.
Featuring a shorter 3/4+ scale length, this guitar will happily suit players six and up, and although it may be small, this axe certainly doesn't compromise on tone. The Epiphone branded 650R and 700T humbuckers deliver bags of stellar rock, blues and metal sounds.
Coming bundled with plenty of extras such as a gig bag, strap, plectrums, and a guitar cable, this is a brilliant first guitar for a young player taking their first steps into the wonderful world of electric guitar.
Read our full Epiphone Power Players SG review
For as long as the Yamaha Pacifica has been around, it's been referred to as the ultimate first guitar. Players of all ages gravitate towards its impeccable build quality, impressive tones, and variety of finish options.
This entry-level guitar feels and plays like a more premium option, featuring an alder body, comfortable maple neck and rosewood fingerboard. The HSS - one humbucker and two single-coils - setup offers a wide range of sounds. The humbucker in the bridge position delivers the perfect hard rock or even metal tone. At the same time, the two single-coils offer a bright treble, ideal for clean playing.
It's worth bearing in mind that this is a full-sized guitar, and therefore it's not for the youngest players, as they may have issues reaching the machine heads.
At the early stages of your guitar development, it's only natural to want to emulate your heroes. For many players, that hero is Slash. The top hat-wearing axe-man has inspired more guitarists to pick up a Les Paul than anyone else, and now with the Epiphone Slash AFD Les Paul Special-II, your little rocker can join the ranks of the guitar greats.
This ridiculously cool guitar not only features a thin, comfortable neck, but the slimline body is incredibly lightweight, perfect for younger players. The dual humbuckers offer a surprisingly excellent rock tone, while the in-built tuner, which is hidden within the pickup ring, is a handy addition and will save you a bit of cash on a clip-on tuner.
This rocking little pack comes with a Slash branded gig bag, guitar cable, and plectrums. So, all you need to do is pair it with an amplifier, and you're good to go - you'll be hearing bad renditions of Sweet Child O' Mine in no time.
Read our full Epiphone Slash AFD Les Paul Special-II review
The Jackson Dinky Minion is a kids guitar with attitude. Taking the popular Dinky model, and making it accessible to the younger shredder. This 80s throwback features a 2/3 scale length, so is very comfortable, and doesn't feel too small.
The poplar body and fast bolt-on maple neck feel solid, and well built, while the sharkfin inlays and rear-angled Jackson pointed 6-in-line headstock seals the deal, adding a level of authenticity to this awesome little axe.
The Jackson humbuckers feature ceramic magnets for a thick, full sound perfect for hard rock and metal, while the string-through-body design and hardtail bridge with block saddles provides perfect intonation and singing sustain.
Ibanez is known for making some of the coolest guitars, for the worlds top players such as Paul Gilbert, Joe Satriani, and Steve Vai. Whether Ibanez are making high-end instruments for the guitar playing elite, or a miniature electric guitar for kids they do so to the highest quality, and it shows in the Mikro GRGM21M.
Not only does this guitar look impressive, but it may actually be the most versatile on this list. The Ibanez Mikro GRGM21M features a dual set of humbuckers and a Strat-style switch, delivering five unique tones, from bone-crushing metal, crisp clean sounds and everything in between.
So if you are looking for a well built, gorgeous to look at guitar, that delivers on tone then this might be the best option for you.
Best guitars for kids: Buying advice
What makes a good guitar for kids?
MusicRadar's got your back Our team of expert musicians and producers spends hours testing products to help you choose the best music-making gear for you. Find out more about how we test.
There are a few things you'll need to consider when purchasing the best guitars for kids. First of all, it needs to feel comfortable, sound great, and look enticing. If a guitar ticks all of these boxes, then you can bet your little one will want to pick it up over and over again.
What's a good age for my child to start playing guitar?
There really aren't any hard and fast rules when it comes to introducing your child to the joys of the guitar. With that said, we'd usually suggest starting them around the age of six. You don't want to start them too early and scare them off the instrument forever. However, it's worth remembering that you know your child better than anyone else, so it is worth encouraging them when you feel they are ready. If you want to develop their musical appreciation early then, we recommend the ukulele, as it's the perfect gateway instrument.
What size guitar is right for a child?
This is a difficult question to answer definitively. Again, it all depends on your child's requirements.
The size of the guitar is crucial to ensuring a great playing experience so you'll need to look at some specifications to ensure you match the correct guitar with your child. Guitar size is typically measured by something called scale length, which is the measurement from the nut to the bridge. It's the playable length of the guitar so the shorter it is the smaller the guitar will be overall, and this will make it easier for young players to manipulate.
The second measurement you'll need to take into account is body size. Body size is usually referred to in fractions, for example, ¾, which is a popular body size for younger players. Getting a slimmed-down body makes it easier to get the instrument closer to your young one's picking hand, and this is particularly true for acoustic guitars which tend to have larger bodies.
Is an electric or acoustic guitar better for kids?
Deciding between an electric guitar or acoustic guitar can be difficult, but it doesn't have to be. If your child aspires to be this generation's Jimi Hendrix, then it's best to go down the electric guitar route. Similarly, if they have aspirations of being the next Ed Sheeran, then maybe an acoustic guitar is more appropriate. Again, it's all about keeping your child inspired, and choosing the right guitar can make all the difference. So ask your little one which they would prefer because they are the one playing the guitar at the end of the day.
Of course, there's a practical consideration too in the electric vs acoustic debate. With an acoustic guitar, you simply need a plectrum and you're ready to go. An electric guitar on the other hand needs to be plugged into something, so you'll need a practice amp and cable. There are a lot of beginner packs aimed at younger guitarists that contain everything they'll need, which is an easy way to ensure you've got all the bases covered.
How much should you pay for a kid's guitar?
The prices for beginner guitars are incredibly competitive and there are many cheap, sub $/£60 options out there that will do absolutely nothing to encourage them to keep playing. We recommend spending somewhere around the $/£200 mark to get a quality instrument that will last them into the intermediate stages of their playing career.
If you are particularly convinced of your kid's will to keep playing, spending a little more will allow you to purchase a guitar that will take them further, but there's not much point getting into the thousands as they themselves won't even be sure what kind of guitar they like. Somewhere around the $/£350 mark, you'll find guitars that are great for beginners, yet are quality enough to take them from the basics to their first shows and recording sessions.
What do you need to start playing guitar?
No matter if you choose to go down the electric or acoustic route, there are a few basic accessories that are absolutely essential. The first of which is a clip-on tuner. This handy little gadget is used to help you tune your guitar effortlessly. It is perfect for beginners who haven't trained their ears yet - or indeed professionals who need a quick and convenient way to tune.
Next is a sturdy guitar stand. This will ensure your new guitar is safe and won't get knocked over and damaged. It's worth noting that leaving the guitar leaning against the wall isn't good for the neck and will cause problems later down the line. It's also worth picking up a nice comfortable guitar strap, so they can get used to playing the guitar standing up.
Plectrums are a vital part of learning the guitar, so it's worth picking up an abundance of them. They will get lost in all sorts of places, but the spontaneous disappearance of plectrums seems to be an inevitable occurrence for most guitarists - no one actually knows where they go once they are dropped.
Lastly, you'll need to get a gig bag for your new guitar. This will help protect the instrument from the elements when going to and from guitar lessons or school. We recommend going for a soft gig bag over a hard case, as children can have issues carrying a heavy, cumbersome case, and as a result, they tend to knock it off every door frame they walk through or even drop it, causing more damage to the guitar inside. A gig bag has rucksack straps, so they can wear the guitar like a backpack, making things a little easier.
Does my child need guitar lessons?
Honestly, there's no substitute for one to one lessons with a trained professional. It's hard to deny the sheer amount of resources available online these days, but there is something so helpful about seeing something played in front of you at your own pace. That being said, online guitar lessons aren't all that bad.
From the chords to every song ever written, in-depth tablature, online lessons, and even an abundance of YouTube guitar teachers, we really are living in the golden age of information. The main downside of YouTube lessons is that nobody can tell your child when they're doing something wrong and need to right a bad habit. Once you're more self-aware of your playing and of your mistakes though, YouTube lessons are great.
At the very beginning, it's worth seeking advice from a qualified professional and learning the basics of how to hold your guitar, how to strum, and how to fret a note. Then once they have the basics down, they can look at the likes of YouTube and other online learning services to expand their knowledge.
In terms of the best online guitar lessons, our favourite has to be Fender Play. It's easy to use, caters for all age groups, and most importantly, it's fun! There are a few exclusive MusicRadar offers on lessons running at the moment. Take a look at our picks below.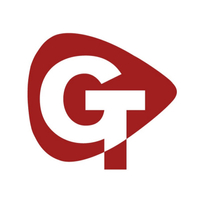 Guitar Tricks: Get your first month for just $1!
Enjoy your first full access month of Guitar Tricks for just a single dollar using this exclusive MusicRadar link. Guitar Tricks delivers loads of great content for beginners, while intermediate and pro players can dive into over 11,000 expert videos and lessons across the site.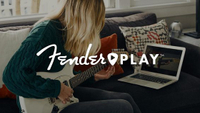 Fender Play: 50% off an annual subscription
Sorted a free trial but now you want to continue getting all the benefits of Fender Play lessons beyond your trial? For MusicRadar readers, Fender is offering 50% off an annual plan, dropping the price from $99.99 to just $49.99. Just add the code musicradar50 at checkout.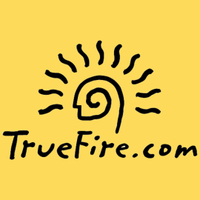 TrueFire: Save 30% on new subscriptions and more
Right now, TrueFire is offering MusicRadar readers 30% off their first or next TrueFire purchase. This promotion includes All Access subscriptions and all courses. Just add the code MRTF30 at checkout to claim your discount.
How we test guitars for kids
When compiling a list of the best guitars for kids, it's important that we put ourselves in the shoes of a beginner guitarist, testing the instrument from their perspective.
We'll first look at the obvious areas of playability and build quality, making sure that not only is the guitar easy and enjoyable to play, but that it also offers parents good value for money. We are looking for a guitar that feels robust, sturdy and well put together, with reliable hardware and no sharp frets!
Now, as these guitars are designed for children, it's important that they don't feel bulky or cumbersome. So, with that in mind, we'll pay careful attention to the width of the body, the profile of the neck and the overall scale length of the guitar, to see if they are appropriate for the target audience.
Find out more about how we test music gear and services at MusicRadar.
Related buyer's guides