So you've decided to learn acoustic guitar? Well, you're in good company here. Pretty much every guitar player starts their journey on the acoustic, us included, so we've put together this handy guide so you can navigate your way through the busy entry-level acoustic market. Picking out your first guitar can be difficult if you're not sure what to look for, but we've done the hard work for you, selecting the best acoustic guitars for beginners using our decades of expertise.
The barrier to learning guitar is higher than one might first expect. It hurts your fingers to press down the strings, you have to twist and bend your fingers in ways you've never had to before, you've got to coordinate your hands and get them working together and build the muscle memory that allows you to change between chords quickly. So, the last thing you want to do is put up another barrier by buying a cheap, badly playing acoustic guitar.
Studies show that around 90 percent of people learning to play quit within the first three months, and when we think about our own first acoustic guitar that's not at all surprising. It played badly, sounded rubbish, and left us feeling thoroughly uninspired.
Thankfully there are a lot of quality instruments on offer for beginners nowadays, with all the big manufacturers like Fender, Taylor, and Martin offering great playing and sounding acoustic guitars. This guide will explain the pros and cons of all these instruments, pointing you in the right direction quickly so you can concentrate on the fun part of actually playing.
We've included some in-depth buying advice at the end of this guide, so if you'd like to read more we'd suggest you head there now. If you'd rather get to the products, keep scrolling.
Best acoustic guitars for beginners: Our top picks
The best beginner guitar is something that is both budget-friendly and plays great, which is why we've given the top spot to the Fender CD-60S. Sporting a solid top for great sound, rolled fingerboard edges for a comfortable playing experience, and the quality reassurance that comes from one of the biggest manufacturers of guitars in the world, this brilliant budget acoustic is sure to fuel creativity and inspire repeat playing.
If you've got a little more cash to spend, then have a look at the Taylor Academy 10. It's not just a great guitar for beginners, it's an acoustic guitar that intermediate or expert players would be happy to have in their collection. As you'd expect from Taylor it sounds phenomenal and the build quality is absolutely impeccable.
Best acoustic guitars for beginners: Product guide
If you're uncertain exactly how much time and dedication you have to put into learning the acoustic guitar, don't worry. It isn't easy, and it does take time. At the very least, however, make sure you give yourself the best chance by buying an acoustic guitar that will see you through those first steps.
The Fender CD-60S is a great value, entry-level warm welcome of an acoustic guitar. We particularly liked its neck, with its rolled fingerboard edges ensuring it was easy to pull off barre chords and the like. Stick at it, and you'll have greater treasures to look forward to, but in the Fender CD-60S you'll have a solid base on which to build.
Read the full Fender CD-60S review
As one of the acoustic world's 'big two', Taylor Guitars has a long track record of producing some of the highest quality, best sounding acoustic guitars around. Recently, however, it made a conscious decision to appeal to the beginner guitarist, and the Taylor Academy 10 is the culmination of this. While the price may put it slightly out of reach of anyone only half-heartedly interested in learning, for those who are committed this guitar represents incredible value.
Put simply, at this price bracket you will struggle to find a guitar which is as well made, which sounds as good, or is as easy to play. With the Academy 10, Taylor has produced the acoustic guitar we all wish we could have learned on. There's an acoustic electric guitar option in the Academy Series 10e model, too.
Read our full Taylor Academy 10E review
It's not often a guitar can spawn an entire sub-genre, but the Martin LX1 did just that. After its launch nearly a decade ago, and with a little help from Ed Sheeran, the LX1 exploded in popularity and caused other brands to take note. The original is still regarded as the best though, and as a guitar for a learner it comes exceptionally highly recommended.
Despite not being marketed as a learners' guitar as such, the Martin LX1 is small enough to carry around in the included gig bag, yet loud enough to hold its own in a band situation, making it a first guitar you'll never really outgrow. There's also an electro-acoustic version – the Martin LX1E – which is worth considering.
Read our full Martin LX1E review
The Yamaha FG800 has long been the go-to instrument for many players taking their first steps into the wide world of acoustic guitar - and when you consider what you get for the money it's easy to see why.
The most surprising feature of the FG800 is the inclusion of a solid top - not something you usually find on a guitar at this price point. This allows the guitar to resonate freely, creating a fuller, warmer tone. This coupled with the new scalloped bracing results in plenty of volume and power.
The nato neck feels smooth and well finished, and while the understated look may not set the world on fire, it has a classic charm that you simply won't get bored of.
Read the full Yamaha FG800M review
If you like the shape of a dreadnought acoustic, but find them all looking a bit generic, then the Gretsch G5024E Rancher may be just the guitar for you. You'll notice immediately the unique shape of the soundhole, but look a bit deeper and you'll see lots of small details which make this into an interesting guitar.
Things like binding on the body, and gold-plated hardware, add up to give this guitar a real sense of character. Tonally, it sits firmly in standard dreadnought territory so it should prove versatile enough for most styles, and would be ideal for the learner who wants to try their hand at different genres of music.
If you've heard of The Beatles, Oasis, Bob Dylan, or nearly any classic rock act from the last 60 years, then you'll have heard a famous Hummingbird acoustic in action. The Epiphone Hummingbird Pro is as striking tonally as it is visually and would make a great choice for learning on.
There's more to this guitar than the fancy graphics and timeless vintage finish, though. The sound it produces is versatile and balanced, making it ideal for strummers and fingerpickers alike, while the small details like split parallelogram inlays and oversized headstock add up to make a bold visual statement.
The Epiphone Hummingbird Pro has been a mainstay in the Epiphone line-up for a long time. Although recently, the guitar has gone through somewhat of a re-brand since the introduction of its more up-market brother - the Epiphone Inspired By Gibson Hummingbird - which retails for around $749!
Who says beginner acoustic guitars need to be boring - certainly not Yamaha! The Storia range is the newest addition to Yamaha's long list of budget-friendly instruments, and this one definitely stands out from the crowd.
Yamaha has designed the Storia I to not only be a great playing and sounding instrument but also to "elevate your décor." We must admit, they've really nailed the brief and produced a guitar that will become the centerpiece of any room it's in.
Not only does the Storia feature a solid spruce top, but the off-white finish against the mahogany back and sides is pretty striking. While the light-blue interior marries the two together to create a beautiful-looking guitar that sounds equally as good.
We've always been partial to a parlour. These slightly smaller-scale acoustic guitars are great in a number of situations and make ideal 'living room' guitars, to be played during the advert breaks on TV. The Fender CP-60S is a perfect example of a relatively inexpensive parlour making it one of the best acoustic guitars for beginners.
Its smaller size means it handles finger-picking styles better than all-out strumming, but for blues and folk – or younger players – the CP-60S is a great choice for a learner.
Some guitars are made for singing around a campfire. Others are made for delicate folk passages. The Ibanez AEWC400TKS, on the other hand, is made for players used to the delicate, lithe necks of an electric guitar. If you've tried acoustics in the past and found them too unwieldly, then the AEWC400TKS may be worth your consideration.
As masters of the 'speed machine' electrics used by some of metal's biggest names, Ibanez knows a thing or two about making the guitar something to be played, not wrestled with. There are some nice details added in for comfort, including contouring around the waist and arm areas, and an asymmetrical neck shape which some players may find more intuitive. This isn't the best learner acoustic guitar for everyone, but may be worth a look for anyone who has struggled with other guitars in the past.
One of the staples of music rooms and classical guitar schools the world over, the Yamaha C40 II Classical has been the first guitar for many a guitar player. Nowadays it's the model for a beginner nylon string acoustic guitar, with many a pretender to its throne.
A rosewood fretboard delivers an excellent playing platform, with the flat radius ensuring you get into good habits straight away. The absence of fretboard markers can initially be confusing, but over time encourages players to not rely on them which is a great habit to get into early on.
A spruce top gives this guitar a bright tone that's very tonally balanced. Slap a decent set of strings on it and it will really sing, suiting an array of styles that will expand way beyond a classical repertoire.
Best acoustic guitars for beginners: Buying advice
How to choose the best beginner acoustic guitar for you
MusicRadar's got your back Our team of expert musicians and producers spends hours testing products to help you choose the best music-making gear for you. Find out more about how we test.
Although it may feel daunting, buying the best beginner acoustic guitar is more straightforward than many other instruments. For example, with beginner keyboards, electric guitars or DJ controllers, there is a number of variables to consider, but with the humble acoustic guitar, things are a lot simpler.
Sound-wise, acoustic guitars are famous for their projection and rich resonance. Therefore it's reasonable to expect any acoustic guitar - from the cheapest to the most expensive - to produce a warm sound with plenty of volume. The differences lie in what you want to do with them. When it comes to the best acoustic guitars for beginners, factors like the shape of the body, the type of woods used and brand, all affect how the instrument will sound.
What acoustic guitar size is right for a beginner?
As you'd expect, acoustic guitars come in myriad shapes and sizes. So, let's quickly break down the most common.
Generally speaking, the bigger the guitar, the bigger the sound. But obviously, larger acoustics do have some problems for kids starting out. For example, the dreadnought is arguably the most popular and common of the acoustic guitar shapes. Its large frame produces a massive tone with plenty of low-end and depth. Although this guitar may be commonplace, we would avoid it for young players. Its large size can make it uncomfortable for many youngsters. Likewise, the jumbo - typically the largest of the acoustic world - is ginormous and can be too big for little arms to get around.
Smaller sizes such as concert, grand auditorium or folk offer a more effortless playing experience. However, you will lose a little bit of tone - not something that's hugely important at this early stage.
What kind of wood is best for a beginner acoustic guitar?
While it's true that the wood used on acoustic guitars gives the instrument its distinctive tonal characteristics, it's not always noticeable on beginner guitars. At this price point, you'll usually find fully laminated guitars rather than the more premium solid wood option.
That said, we can give you some general things to look out for. You'll find a lot of guitars go for the tried and true formula of spruce and mahogany. This combination gives a very balanced and sweet tone. In contrast, an all-mahogany guitar - top, back and side - is going to result in a darker, more mellow sound.
Perhaps you are seeking a bright tone, in that case, you are best opting for an acoustic guitar with maple back and sides. Not only does this look gorgeous, but the maple gives the guitar more presence in the top-end.
Do I need a pickup on my beginner acoustic guitar?
You might also want to consider whether you want to perform using your guitar or perhaps record with it. If so then it's worth looking for an acoustic guitar with onboard electronics, as they'll enable you to plug it into an amp or recorder in the same way you can an electric guitar.
Acoustic guitar pickups, simply put, are devices which translate the sound of your acoustic guitar into an electrical signal. This signal goes through your guitar cable and then into any of the best acoustic amps or a PA speaker. There's more science to it than that, but we won't go into it in too much depth here.
What else should I know about buying a beginner acoustic guitar?
An important factor in learning any instrument is how much you enjoy the learning process. Therefore, it is vital that the guitar you choose as your learning partner is one you enjoy playing. We've seen and heard countless examples of people who give up because they found it too challenging, but as players, we know it's because their beginner guitar is often not up to the task.
If you're committed to learning, it makes sense in the long run not to choose your first guitar with price as the only criteria. That said, we know it's not as simple as that, so we've got suggestions here from all ends of the spectrum.
Beginner lessons
Picking up one of the best acoustic guitars for beginners is useless unless you know how to play it! Some people are able to pick things up by ear, or have someone in the house to show them the ropes. If neither of the above applies, we would heartily recommend taking lessons.
Face to face lessons are a great way to build a bond with a teacher and develop your skills in a hands-on way, but if you want to quickly understand basic guitar techniques, learn from the comfort of your home and don't have a massive budget, online lessons are a great route to take. You can learn more and discover our favorites in this guide to the best online guitar lessons.
You can currently make savings on a some of those platforms using the codes below, too.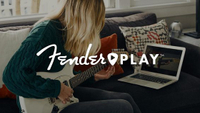 Fender Play: 50% off an annual subscription
Sorted a free trial but now you want to continue getting all the benefits of Fender Play lessons beyond your trial? For MusicRadar readers, Fender is offering 50% off an annual plan, dropping the price from $99.99 to just $49.99. Just add the code musicradar50 at checkout.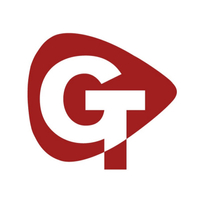 Guitar Tricks: Get your first month for just $1!
Enjoy your first full access month of Guitar Tricks for just a single dollar using this exclusive MusicRadar link. Guitar Tricks delivers loads of great content for beginners, while intermediate and pro players can dive into over 11,000 expert videos and lessons across the site.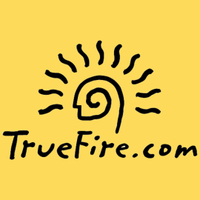 TrueFire: Save 30% on new subscriptions and more
Right now, TrueFire is offering MusicRadar readers 30% off their first or next TrueFire purchase. This promotion includes All Access subscriptions and all courses. Just add the code MRTF30 at checkout to claim your discount.
How we test beginner acoustic guitars
Acoustic guitars are some of the most subjective instruments out there. Every player has their own set of preferences that they look for in an acoustic guitar - but there are a few key criteria every beginner acoustic guitar should meet before we recommend it to our readers.
It's crucially important that a beginner acoustic guitar is built well, so the first thing we look at is the overall build quality of the instrument. We need to make sure any acoustic guitar we recommend is sturdy and reliable, and won't let you down. We make sure it's all put together properly, and that the moving parts move, and the parts that aren't mean to move, don't.
We then check the setup, and the level of finish of the guitar. We look at the action (the vertical distance between the strings and the fingerboard), and also the fretwork - making sure there are no dead spots or sharp fret ends. Beginner acoustic guitars, being on the cheaper end of the scale, can sometimes suffer from less thorough quality control checks from the manufacturer, so we like to make sure that everything is as it should be.
We then test the playability and sound. We check how comfortable the neck and body are, how the neck profile feels in our hand and how the fingerboard radius feels when playing. We'll play a variation of different styles including chord strumming and fingerpicking to come to our conclusions.
Find out more about how we test music gear and services at MusicRadar.
Related buyer's guides