Quick Menu
1. Editor's picks
2. Gifts under $20/£20
3. Gifts under $50/£50
4. Gifts under $100/£100
5. Gifts under $150/£150
6. Gifts under $250/£250
7. Gifts $250/£250+
8. Last minute ideas and subscriptions
9. Cards and gift wrap
10. Where to shop
We musicians are a picky bunch, so if you're looking for the best Christmas gifts for DJs, you're in the right place. There's so much gear out there that for the uninitiated it can be a mammoth task trying to find something that suits the DJ in your life. The last thing you want is to buy something that will sit on a shelf unused, so how do you pick the right gift this Christmas?
Well, this guide has been put together by actual musicians, so you can rest assured that any of the choices here will be a hit when the big day arrives. Our team of writers features real-life DJs and music producers, so we know what we'd like to get this Christmas, and we're passing that knowledge on to you.
There's no easy answer to the conundrum of what is the best DJ present idea, but you can rest assured that any of the choices in this guide will go down well. You still might want to do some research on what gear your DJ already has, so asking friends or significant others can be a great way to get some more information to make sure you get it spot on.
If you're not able to do that, there are plenty of unique DJ gifts here that can be bought without any prior knowledge. From DJ-themed socks to a pair of DJ headphones, all budgets are covered too, so you'll find the perfect gift for Christmas right here.
Best Christmas gifts for DJs: Editor's picks
All of the products here will make a great gift for the DJ in your life, but if you want to know what we'd choose, here are our top picks.
Best for turntablists
Carrying vinyl around is a pain for those going the old school route of DJing, so this Trunab Vinyl Bag will be a welcome addition this Christmas. It will store around 60 12-inch records and has pouches for 7-inchers and headphones. Water resistant it's also got a shoulder strap, perfect for vinyl lovers.
Best for mobile DJs
It's a serious subject, but all DJs should be looking after their most important asset - their ears. Alpine MusicSafe Pro earplugs will ensure that their hearing stays pristine for longer, coming in multiple sizes to fit any type of ear, as well as a handy carry case to ensure they don't get lost.
Best for club DJs
3. Reloop Fader/Knob Caps
There's not much worse for a club DJ than a poorly lit booth making it difficult to see their knobs and faders. Reloop Fader/Knob Caps come in a variety of bright colours, making them easy to see in the dark, as well as helping to customize their layout to their specific liking.
Best on a budget
If you're on a budget this Christmas, a mug is always going to go down well. There's loads of options to choose from so you can match their particular personality, whether they're into jump up D&B or they're a viny junkie. You can even get personalized ones with their name emblazoned across the front.
Best for splurging
If they've been really good this year and you want to treat the DJ in your life, the Pioneer DJ HDJ-X10 are amongst the best DJ headphones around. Sure to make a splash on Christmas day, they offer excellent audio quality live and in the studio, and will will be a welcome addition for any kind of DJ
Best last minute
6. Masterclass subscription
If you want to pick up something at the last minute, or you just forgot about someone, a Masterclass subscription will make an awesome last minute gift for the DJ in your life. Including lessons from legends like Deadmau5, Armin Van Buuren and Timbaland, it's sure to brighten their day this Christmas.
Best Christmas gifts for DJs: Under $20/£20
Come on, everyone has to have socks for Christmas, right? Ok, there is usually crushing disappointment when you receive them, but not any more! Socks can now have a range of DJ themes – like this slightly edgy, 'If You Can Read This I'd Rather Be Playing Records' phrase. Granted they might only be a one-laugh wonder but there's a huge range of choice out there – anything from silly to salacious. And of course they show that you, the gift buyer, have put at least a little thought into this particular present. A little, anyway.
As with socks, there are a lot of DJ-themed mugs around and these obviously make the ideal stocking filler gift. However, unlike socks which wear out, fade or can be hidden, you'll want to make sure the DJ message here is suitable. So be careful – the one we've highlighted, for example, might be challenged, especially if it's next to you while you're mixing. And then, of course, mugs can be useful. We're not sure that drinking from one during that ultra cool 2am DJ slot is entirely an image you'll want to foster, but at 7am when the coffee is required, a mug will be a godsend.
Daft Punk had helmets, Orbital have double torch glasses and your DJ friend might need a similar on-stage 'look'. Luckily, you now have lots of options for a gift solution! Luminous LED glasses are many and varied and, honestly, completely impractical, if DJs want to see through them and, you know, DJ. However, between mixes, many of these will light up, make different patterns and change colour. More expensive options can also be programmed with apps or play along with music. We've chosen these wraparound beauties from KASSAE which are one of the top-ranked (and cheapest) on Amazon.
A set of colourful knobs or faders could just be the gift your DJ pal does not know they need. These replacement sets of brightly coloured (and sometimes luminous – see DJ TechTools) controls are great to add to, or replace, existing faders and knobs on DJ gear. They help the controls of DJ gear stand out and be that bit easier to see under club conditions. Not only that, but replacing or protecting the original controls on your gear will help you when it comes to resale. The price quoted is per pack so make sure you know what type of controls you are after.
Another serious subject for DJs is that of hearing. We don't want to ruin your celebrations with grim news but being in loud venues will affect a DJ's hearing eventually. A decent set of ear defenders, then, is a crucial gift for any busy DJ, and this set of Alpine MusicSafe Pro could protect their valuable hearing. They are highly-rated plugs with a few extras thrown in, like a case, and their asking price seems a small amount to pay to protect a DJ's most important tools – keeping their ears in top form could keep their DJ career going for years.
It's a shame, but not all headphones come with decent carry cases; some, for example, just ship with flimsy pouches. So if a DJ owns a set of expensive DJ cans – we have recommendations for these later in this guide – they'll want some kind of protection for them. You'll need to make sure that the headphones you are buying for will fit – but many DJ sets can fold so this might not be an issue. This Magma Hardcase scores well and suits a good range of standard-sized headphones, offering good protection along the way.
This one is for the vinyl collecting DJs out there. You basically get everything here to keep vinyl in tip-top condition, and all in one attractive case. There are carbon fibre and velvet brushes, LP cleaner and even a gel for your stylus. If this top-rated set doesn't set the pulse of your vinyl obsessed DJ racing, we don't know what will. A serious gift for the serious sized stocking.
Best Christmas gifts for DJs: Under $50/£50
There is a huge range of bags to protect DJ gear when travelling to gigs. But at home, one of the biggest threats to any kind of music gear, both DJ and production, is dust and drink spillage. Decksaver plastic see-through cases are lids designed for specific items of gear. They fit snugly on the top surface of a DJ's gear and make excellent gifts. Find out what your DJ friend owns and do a search for a specific Decksaver product that fits that gear (one for a Denon DJ Prime is shown here). For DJ gear they range from $35/£30 each to around $70/£60, depending on the size of the gear.
With vinyl making such a comeback, there will always be DJs wanting to take their collections out on the road. The impracticalities of this, however, are well known – a memory stick with MP3s is easier to handle. However this Trunab Vinyl bag will store 60 12-inch records securely, not to mention having extra storage for 7-inches and headphones. It's water (splash) and dust resistant and a shoulder strap is included and will be required if you want to stock it up to maximum capacity. A very decent way of getting your old skool skills and records out on the road.
Best Christmas gifts for DJs: Under $100/£100
Most DJs are carrying data of some kind around with them, whether it be tunes, mixes, performances, email or whatever. But keeping backups of everything is paramount, especially when performing live. USB drives are the best and most portable solution and come in all sorts of shapes and sizes. We've chosen this SanDisk Extreme PRO for its rugged build and range of options (this is the 256GB version but you can go up to 1TB for rather more cash $226/£195). Either way this should keep all of that DJ data safe.
The Numark DJ2GO2 brings DJ control over DJ software apps, all in a smaller form unit which is perfect for taking out and about, so a great option for laptop DJs. Despite its size, it manages to cram a lot in, like a couple of jog wheels, a crossfader, built-in interface (with outputs for your mix and headphones) and four performance pads for each deck. It comes with Serato DJ Intro which you can use it with straight out of the box and while maybe not being quite as 'pro' as other controllers here, it certainly brings some fun to the art of DJing.
We love a good utility bag with lots of compartments and this is probably the most well stocked on that score. Aimed at pro DJs – or anyone who likes to wear tool-set utility belts – this monster will house everything from cables to DJ lights. Indeed, the detachable dividers mean DJs could even make space for controllers and more sizeable gear, and other smaller compartments will take everything from mobile phones to those DJ socks mentioned above. Classy! It's the kind of bag that makes certain people cry with joy when they see all of those compartments to fill. People like us, to be honest…
Best Christmas gifts for DJs: Under $150/£150
EvermixBox4 is a device that plugs between your DJ mixer and smartphone/tablet so that you can record your set and then upload it to a streaming platform like Soundcloud or Mixcloud. It uses the Evermix app so you can record in high quality and is a sturdy and portable box – just 85 grams in weight – so ideal for life on the road. As Evermix say, you always have your phone with you, so this is a simple and inspired device, designed to help you live stream via that device. Not exciting to look at, maybe, but a gift that could bring your DJing to the masses.
We're in three-figure price territory now, but these DJ headphones have become a classic of the genre. DJ cans need to deliver good levels in noisy environments plus, ideally, a rotatable capsule for single-ear listening. These have both and some lovely other touches. The isolation – the ability to hear the music and not so much of the crowd/club – is excellent, they are light in weight and have a fantastic and rugged modular design, where all parts (including ear pads, cable, clamp and headband padding) are replaceable. In short, there are many good reasons that these continue to be a number one DJ choice.
DJs need great headphones, right? And probably more than one set, and if you don't want to be splashing out too much cash, then the Pioneer DJ HDJ Cue1 is a set that we rated as the best for the money. These have a stylish and pro-feeling design, which can also be customised with optional replacement coloured ear pads and cables. However it's the sonic spec that surprises – not quite as good as the more expensive Pioneers below, but still very decent.
Best Christmas gifts for DJs: Under $250/£250
DJ stands are certainly many and varied. Of course you can just put your turntables and controllers on a table and play away, but something more flexible and adjustable is a better solution. You can get the height just right so you don't have to lean, for example. This Millennium DJ Table is pretty sturdy and adjustable – you can certainly tailor it to a range of situations. But perhaps the best part is the central bracket on which you can place your laptop or controller. Lot of options here for not that much outlay.
DJ controllers bring hands-on and more traditional performance style control to apps on your phone, tablet or computer. The DDJ-200 is another one from Pioneer, but is still an entry level model, and with a decent price to match. That said, it takes on a lot of software and app partners, working well with the likes of Algoriddim Djay, edjing Mix or Pioneer's own rekordbox and WeDJ. A lot of controllers include an audio interface to bring you better quality to your mixes but you'll have to factor in buying one here. Yet for the money and ease of use, there's little out there that comes close.
Best Christmas gifts for DJs: $250/£250+
Whereas the Pioneer above does not include an audio interface, this Numark Mixtrack Platinum FX does. This means it delivers a more all-in-one solution and is another great choice for beginner DJs. However, it does also boast some top-end specs and features like 4-deck mixing, chunky jog wheels with quality displays and a mic input. There's also a good range of effects and performance tools like Hot Cues, Auto Loop, Sampling and Fader Cuts. If you don't need some of these you could opt for the cheaper Mixtrack Pro FX but we think the FX delivers a great all round bundle for the price.
Whereas the other DJ headphones in this gift guide are aimed at budget or classic DJ use, this set can also be used back in the studio for mixing and producing. Pioneer claims that the DJ HDJ-X10 boast the widest frequency range in any DJ-specific headphones. Quite a boast, but in our tests they certainly delivered, and they also have a fantastic closed back design for better isolation and listening. You're paying for the extra quality though, and these will consequently be a gift for that special loved one! But if you are both a DJ and music producer, they are great cans for both worlds.
This new update to the IKEA KALLAX shelving system is designed by the Swedish furniture giants in collaboration with Swedish House Mafia. It is a refined design aimed at home DJs who are either starting out or broadcasting their DJ sets from home via Zoom. It's not the first time IKEA furniture has entered the music production realm, with many people adopting the company's desks for studio use. However, this is directly designed with DJs in mind: it is the correct height for DJs to stand behind, has room for turntables or other controllers, and each shelf holds up to 50 12-inch records!
Best Christmas gifts for DJs: Last minute ideas and subscriptions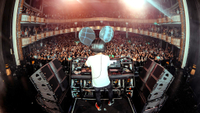 Masterclass subscription: From $14/£14 per month
Masterclass is a great online lessons resource if you want to take your instruction from the very best. On the site you'll find masterclasses from DJ and production luminaries including Deadmau5, Armin Van Buuren and Timbaland. A Masterclass subscription will cost you $14/£14 per month and give you access to over 180 classes from leaders in music, sport and entertainment.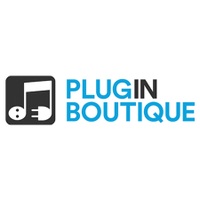 Music software: Various
Recording and creating music at home or on the go is becoming increasingly easy thanks to powerful laptops and formidable recording software and plugins available to anyone with a bit of spare cash. Software is a great last minute idea as it's an instant download. Why not tell your giftee what budget you have for them and set them free on sites like Plugin Boutique or Waves. They'll be able to fill their basket with loads of great drum recording software - often at bargain prices - and get started with creating new music.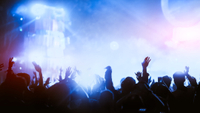 Concert tickets: Ticketmaster
If you're shopping last minute for someone who loves live music, then e-tickets for a concert or a voucher to put towards their next gig is a no-brainer. Ticketmaster is our vendor of choice because of the vastness of events on offer plus you can spread the cost of tickets. Our friends at Louder rate it so much they placed it number one in their best concert ticket sites guide.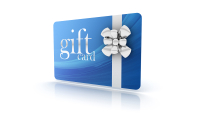 Gift cards: Any amount
Ok so gift vouchers aren't the most inspired present idea, but sometimes you run out of time to get something delivered, or you're buying for someone who seemingly has everything. Buying vouchers for their favourite shop gives them the option to choose what they want, when it suits them. Plus, you can usually get them delivered straight to an email address; ideal if you're shopping on Christmas eve. Our recommendations would be Thomann and Andertons in the UK and Guitar Center, Sweetwater and Musician's Friend in the US.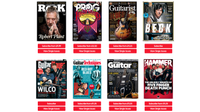 Music magazines: subscribe and save!
Sometimes nothing beats sitting down with a good book or magazine and ditching the tech for a while. You can subscribe and save on music-making magazines right now from Future Music and Computer Music, to Guitarist, Total Guitar, Guitar World and Guitar Techniques. Head to our subscriptions site or call 0330 333 1113.
Best Christmas gifts for DJs: Cards and gift wrap
Everyone knows that a good gift is only half the story - it needs wrapping well, maybe a gift tag and you probably need a card too. If you're looking for quirky, handmade options that support independent makers, our first choice would be Etsy. You'll find plenty of music-themed designs like this awesome vinyl record print paper.
Best Christmas gifts for DJs: Quick links
Didn't find your perfect gift here? Well, below are a selection of our favourite places to grab a guitar-related bargain.
US
MusicRadar's got your back Our team of expert musicians and producers spends hours testing products to help you choose the best music-making gear for you. Find out more about how we test.
UK
Explore more DJ gift ideas