Quick menu
1. Accessories
2. Benches
3. Headphones
4. Stands
5. Pianos
6. Last minute gifts
7. Where to shop
Well, it's coming up to that time of year again and you need to think of the ultimate gift for that special piano player in your life. Now, trust us, we know how hard it is to think of the perfect present for a musician. The wonderful world of keys can seem completely alien to anyone who is unfamiliar with the specifics of digital pianos and stage pianos, the vast array of piano benches on the market or the latest piano-related gadgets. Well, you needn't worry, MusicRadar is here to help. We've put together this guide to the best Christmas gifts for piano players, taking all the stress out of choosing a thoughtful present for your keys-loving partner, family member or friend.
We know it may be tempting to buy a piano-themed mug and be done with it, but frankly, you can do better - and the recipient of this gift deserves better. We've made sure to populate this guide with useful products that will transform their practice routine, help them carry their beloved instrument to and from rehearsals and even make them sound better.
We've selected a wide range of products covering various price ranges, so whether you're looking to splash out on a state-of-the-art piano or keep costs down with a modest accessory, you'll be sure to find something here to fit your budget. In addition, we've also included a list of reliable online musical retailers at the bottom of the page to hopefully give you further options to grab a great Christmas present from a trusted source.
And don't forget that if you're looking to grab a bargain, we'll be keeping our eyes on all the Black Friday music deals and Black Friday keyboard, synth and piano deals that come in, both before the big day on November 24 and on the day itself.
Daryl is a Senior Deals Writer at MusicRadar, and is responsible for writing and maintaining buyer's guides on the site as well as testing out products for reviews. Before writing for MusicRadar, Daryl worked for many years in music retail, helping musicians of all ages find the best gear for them. Whether it was a beginner's first keyboard or a top-of-the-range digital piano for the pros, Daryl was there to help steer players in the right direction.
Best Christmas gifts for piano players: Accessories
Not sure where to start? Well these piano and keyboard essentials is as good a place as any.
1. Manhasset Symphony Stand
A non-portable design that requires some self-assembly before use, the Symphony Stand comes with a welded-steel, three-legged base and a chrome telescopic column containing a brass bearing for quick height adjustment - this classy music stand will make a great gift for any piano player.
2. Gator GKB-88 Keyboard Bag
This stylish Gator keyboard gig bag is designed to fit most 88-key keyboards, controllers and stage pianos. Featuring a durable nylon construction, interior restraints and plenty of padding, this gig bag is sure to keep their prized possession safe going to and from rehearsal, lessons or gigs.
3. Wittner 811M Metronome
Why not give the gift of better timing? The Wittner 811 is one of the most popular metronomes on the market, thanks in part to its smart wooden finish and classical tempo scale printed behind the pendulum shaft. This is a timeless piano accessory that everyone will appreciate.
Best Christmas gifts for piano players: Benches
A solid, comfortable piano bench is a must-have accessory for any piano, so it's an ideal gift if you are looking to give them something practical. Below are our top three choices at three price points.
4. On-Stage KT7800+ Deluxe
For those looking for a reasonably priced gift that is also extremely practical, the On-Stage KT7800+ Deluxe is the ideal option. This X-frame style bench may not have any storage space, but for the price point, it's a well-made option for any pianist.
5. Roland PB-500 Piano Bench
This luxury bench oozes class and is the perfect accompaniment to any piano. With its premium padding, outstanding built quality and 10cm of continuous height adjustment, this really is one of the best piano benches on the market.
The B1 bench has a timeless aesthetic and certainly wouldn't look out of place in any room, and the heavy-duty legs mean it's solid and sturdy. So if you're looking for a gift with a touch of class, this Yamaha bench is for you.
Best Christmas gifts for piano players: Headphones
If your loved one has a digital piano or a keyboard, then a good quality set of headphones is a brilliant gift. Not only will it allow them to practice day or night, but the right set will actually make their piano sound better!
7. Audio-Technica ATH-M50x
Audio-Technica's ATH-M50x studio headphones top our list of the best headphones for digital piano and for good reason - they sound excellent, offer a pleasingly warm sonic signature, and are supremely comfortable, durable and won't break the bank.
Shure's mid-priced SRH440 closed-back headphone are a modern class and popular with everyone from piano players to drummers, mixing engineers and music lovers. Optimised for performance there are ideal to make their digital piano or keyboard sound like a brand-new instrument.
These competitively priced headphones don't just pair nicely with a Roland piano, but thanks to 40mm drivers and dynamic and balanced tone, they are the ideal accompaniment to any and all digital pianos.
Best Christmas gifts for piano players: Stands
A high quality stand is a welcomed gift for any piano or keyboard player. Below we've selected three stands which are sturdy, reliable and affordable. For more information, check out our guide to the best keyboard stands.
10. On-Stage KS7190 Classic Single-X
Sturdy and stable despite only being single-braced, the KS7190 boasts an impressive load capacity of over 40kg, in spite of only weighing in at a mere 6kg itself, and the whole thing folds flat for easy transport and storage - making the perfect gift for a musician on the go.
The QL742 model is a versatile, double-braced X-style solution designed to hold two keyboards. The top tier has a fixed depth, but can be adjusted to multiple angles in multiple planes thanks to the toothed adjustment system - so if your loved one a keyboard fanatic this is the gift for them.
Built with the quality you'd expect from a big name like Roland, the KS-10Z is robust enough to handle everything from a lightweight home keyboard to the heaviest 88-key stage piano. It's a good-looking contraption that will set off any brand of keyboard nicely, not just Roland's own instruments.
Best Christmas gifts for piano players: Pianos
Now, if you're looking to really spoil them, a brand new piano is the way to do that. Below you'll find three of our favourite models, from beginner-friendly to an affordable upright.
13. Yamaha Piaggero NP-15
Despite having a lightweight, synth-action keyboard, the 61-key NP-15 really looks the part thanks to its classic styling, red trim and full-size, waterfall-fronted keys. With a selection of 15 sounds, three of which are acoustic pianos, if all you want is simply something with an excellent pedigree that sounds like a piano to just sit down at, switch on and play, you need to look no further.
While the key action on the Casio can't compete with the Yamaha P-45, the S-110 does have an ace up its sleeve - the ability to be powered by six AA batteries and only weighs 10.5kg. This makes the Casio the best piano for portability, whether that's taking it to lessons, to gigs, or busking. Casio says you can expect 13 hours of playing time on batteries, but that really depends on your volume setting, what effects you have on, and which sound you're using. So to be safe, have a spare set with you.
The successor to Yamaha's incredibly successful Arius YDP-144, the YDP-145 delivers a stunning main piano sound derived from a real, top-of-the-line Yamaha CFX acoustic grand piano, mated to a brilliantly playable Graded Hammer Standard keyboard.
Best Christmas gifts for piano players: Last minute gifts & subscriptions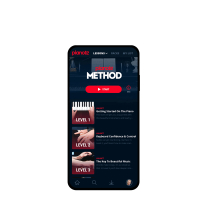 Pianote lessons subscription: From $20 a month
Pianote is aimed mostly at beginner to intermediate players via friendly tutors, great quality video and a structured approach to learning. It's one of the freshest approaches to piano lessons online right now.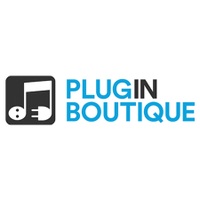 Music software: Various
Recording and creating music at home or on the go is becoming increasingly easy thanks to powerful laptops and formidable recording software and plugins available to anyone with a bit of spare cash. Software is a great last-minute idea as it's an instant download. Why not tell your giftee what budget you have for them and set them free on sites like Plugin Boutique or Waves? They'll be able to fill their basket with loads of great piano recording software - often at bargain prices - and get started with creating new music.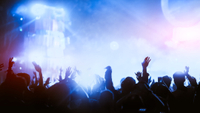 Concert tickets: Ticketmaster
If you're shopping last minute for someone who loves live music, then e-tickets for a concert or a voucher to put towards their next gig is a no-brainer. Ticketmaster is our vendor of choice because of the vastness of events on offer plus you can spread the cost of tickets. Our friends at Louder rate it so much they placed it number one in their best concert ticket sites guide.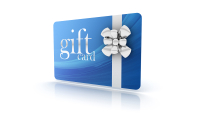 Gift cards: Any amount
Ok so gift vouchers aren't the most inspired present idea, but sometimes you run out of time to get something delivered, or you're buying for someone who seemingly has everything. Buying vouchers for their favourite shop gives them the option to choose what they want, when it suits them. Plus, you can usually get them delivered straight to an email address; ideal if you're shopping on Christmas eve. Our recommendations would be Thomann and Andertons in the UK and Guitar Center, Sweetwater and Musician's Friend in the US.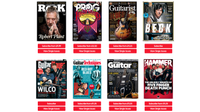 Music magazines: subscribe and save!
Sometimes nothing beats sitting down with a good book or magazine and ditching the tech for a while. You can subscribe and save on music-making magazines right now from Future Music and Computer Music, to Guitarist, Total Guitar, Guitar World and Guitar Techniques. Head to our subscriptions site or call 0330 333 1113.
Best Christmas gifts for piano players: Quick links
Looking to shop around? Save cash on piano and keyboard accessories, as well as unique gifts at these trusted retailers:
US
MusicRadar's got your back Our team of expert musicians and producers spends hours testing products to help you choose the best music-making gear for you. Find out more about how we test.
UK
Shopping for a multi-instrumentalist? Check out our other gift guides below