Buying one of the best Father's Day gifts for drummers can be a truly challenging feat. The world of drums and drum accessories is vast and often overwhelming - so it's worth asking yourself a few questions before you nail down dad's big gift this year. What exactly does he need? Would he appreciate a novelty gift? Or is he after something a little more meaningful or useful that won't immediately be consigned to the bin?
Then there's the question of whether you want to get him something that's likely to result in excessive noise in the house!
If you want the easy way out when it comes to Father's Day, then buying them a pair of drumsticks will probably be your answer. But beware, drumsticks come in all different shapes, sizes and materials with different sized tips and from many different brands. Not just any sticks will do, either. Most drummers have a preferred brand, size and style, so there's still a fair bit of homework to do if you decide to go down this route.
That said, if you're buying for a new drummer, you can't go far wrong with a pair of Vic Firth 5As - a reliable brand and a great starter pair in terms of weight and dimensions.
Still stuck for ideas? This guide to the best Father's Day gifts for drummers is a great place to start as it's full of ideas - big, small and last minute - in loads of different price brackets to help you seek out the best value possible. We've even thrown in our recommendations for great, affordable acoustic and electronic drum sets.
Best Father's Day gifts for drummers: Quick links
Looking to shop around? Save cash on drum and percussion accessories and unique gifts at these trusted retailers:
US
MusicRadar's got your back Our team of expert musicians and producers spends hours testing products to help you choose the best music-making gear for you. Find out more about how we test.
UK
Best Father's Day gifts for drummers: Under $20/£20
No stick-bag is complete without some form of dampening and Moongel is the go-to for many drummers. These blue rectangular gels can be applied to drum heads (and even cymbals!) to remove unwanted overtones from your drums, producing a dryer sound and even masking minor tuning errors.
Gone are the days of caking drum heads in gaffer tape and leaving nasty residue all over your expensive gear. Moongel is easily applied and removed with no mess and can even be washed with warm soapy water when it starts to pick up grime. This pack of six will be enough for most to treat a whole kit.
Sure, YouTube is an increasingly great resource for quick drum lessons. But can you really trust the teacher and is the content being presented in a structured way? Our advice would always be to take a balanced approach to learning the drums using a mix of video lessons and books. MusicRoom is a great place to pick up a range of drum books, aimed at everything from learning the rudiments and how to read music, to mastering the beats from your favourite albums.
Our recommendations include the 50 Songs You Should Play First, the Best of AC/DC: Drums and, for more advanced players, this killer Creative Coordination and Advanced Foot Technique book authored by Austrian drum legend and master technician Thomas Lang.
Aside from your sticks, a drum key should be considered an essential accessory for any drummer. If you're yet to invest in a serious key, you might as well make it the Rolls Royce of drum keys.
Remo's QuickTech key feels sturdy and chunky in the hand, helping you make decisive tweaks to your tuning, while the extended height and rubber grip makes life infinitely easier. The ace up the QuickTech's sleeve is an internal high-pull neodymium magnet to prevent tension rods from rattling or falling.
The QuickTech key, like all drum keys, is quite easy to lose - but thankfully, they're also cheap enough to buy a couple.
There's nothing more annoying than setting up for a gig and finding that something is loose on your kit or hardware. Whether it's rattling lugs, a troublesome kick pedal or just a head that needs changing, this 14-in-1 Cruz Tools multi-tool will take care of most stressful gear situations, meaning you can get back to focusing on playing.
Cruz Tools have generously equipped this tool with an array of flathead and Phillips screwdrivers and many different hex drivers, as well as a trusty drum key, natch. Each tool is made of S2 alloy which should mean it will survive years of abuse. The only thing it can't fix for you is a mid-show beer.
This small but effective accessory comprises a 6" steel ring with five pairs of stainless steel jingles mounted evenly around its surface. The Ching Ring is absolutely ideal for throwing over a pair of hi-hats, but works equally well with any cymbal. It can even be used on drums if you're looking for more experimental sounds.
The Ching Ring's low profile and small diameter means that it takes up very little room and will easily fit in a stick bag so it will always be to hand. A soft version is also available which uses a foam ring rather than steel and produces a warmer tone.
A mighty low-end thump is what most of us crave from our bass drums, but getting it just right can be a tricky business. A key ingredient in dialling in that sound is some form of dampening to soak up unwanted frequencies. Rather than reaching for duvets, pillows, jumpers and the like, Evans offers a sleek alternative in the form of its EQ Pad Bass Drum Muffler.
Velcro strips applied to the inner drum shell allow the pad to be positioned wherever sounds best - enabling fine tuning over the level of dampening on the batter head, resonant head or both. It's black too, which is way cooler than a standard bed pillow or your mum's best cushion.
An essential accessory for those sweaty gigs, rehearsals and long practice sessions; the Zildjian Drummer's Towel is made from soft cotton for optimal absorbency. Designed specifically for drummers, the small black towel features a built-in hook for hanging conveniently from drum or cymbal stands, so it's close to hand whenever needed. A large black Zildjian logo adorns the front while a small 'Z' badge can be found sown into one corner.
Where excessive perspiration isn't an issue, the Zildjian Towel is also ideal for keeping drums and cymbals polished or even as drum dampening for old-school sounds.
While a standard bath towel would suffice, we think this Zildjian-branded option is way cooler.
We were first introduced to the Snareweight by Paramore drummer Zac Farro. This clever dampening accessory magnetically clips to the hoop of any snare drum or tom, enabling rapid tonal changes via a leather strap which sits over the drum head. The strap features small magnets in the middle and on each end so it can be folded over to decrease or increase the overall dampening effect.
This smart system delivers a total of five dampening options in just one small accessory. The leather strap can also be removed from the clip so it can be reversed for different tones or even replaced with different types and weights of strap.
Best Father's Day gifts for drummers: Under $30/£30
Yet another must-have accessory for drummers in our gift list: the stick bag. The Essentials Stick Bag from Vic Firth is a compact solution which is designed to house four to five pairs of sticks, brushes, rods or mallets to be stored safely from gig to gig - as the name suggests, this streamlined bag will carry just the essentials, which is usually what most drummers need.
It also features small internal pockets for keeping all-important accessories such as drum keys, earplugs or headphones. Made from water-resistant nylon the bag can be suspended from a snare or floor tom using a hook and strap system, keeping your sticks close to hand.
Tuning drums can be an absolute drag and take a long time to truly get to grips with; years in fact. Thankfully there are lots of tuning aids on the market to help take the leg-work out of getting your drum sound spot-on.
The clever Evans Torque Key allows even tensioning at each lug - an essential factor in proper tuning - and can be easily adjusted to the correct torque via a dial on the bottom of its handle.
The key is crafted from drop-forged steel, so longevity shouldn't be an issue, plus it features a magnetised, slip-resistant socket for a secure connection with each tuning rod.
It's always worth keeping a pair of brushes in the bag as they can offer drummers a completely different sound-scope, inspiring us to go in different directions behind the kit. The Vic Firth Heritage Brushes are a tried and tested classic, having been the go-to for many drummers through the years.
In addition to simply looking cool, the textured purple rubber handles also make for a supremely comfortable grip. The light gauge wires are completely retractable into the handle which not only keeps them fresh and free from oxidisation, but also means they can be locked in different positions for different sounds and playing feel.
Not much use in a zombie apocalypse but ideal for your next gig or rehearsal, this clever survival kit from Zildjian includes pretty much any spare you would ever need to fix your kit on the fly (at least as far as the small and easily loseable items go).
The pack contains six cymbal felts, three cymbal sleeves, two hi-hat clutch felts, one hi-hat cup felt, three 3.8mm wing nuts, eight tension rods (four floor tom and four snare drum), twelve nylon washers, a drum key and two snare wire cords. Keep those to hand and you can ensure that the beat goes on.
Whether it's a bottle of water, can of energy drink, flask of coffee or even an ice-cold beer, whatever your persuasion Vater has you covered with its trusty mountable drinks holder designed specifically for drummers.
The clamp arms feature rubber covers, while the clamp can be adjusted to fit almost any tube diameter - no problem at least for cymbal or mic stands. A sturdy thumb-screw will lock it in place so there's no need to worry about your drink hitting the deck mid-performance.
Take a moment to think about how much time you spend tightening or loosening those little wing nuts on your cymbal stands while setting up or breaking down your drums. Maybe it's just us, but add it all together and it feels like a helluva lot. That's even before we factor in the time looking for the ones we've accidentally dropped on the floor...
Enter the Quick-Set Cymbal Mate from Tama, which clamp onto the cymbal stand thread using a quick-release system, so they can be attached or removed instantly. Those in the know will never look back.
It's easy to get set in your ways when it comes to your drum sound. Often we opt for the same tuning, the same heads, the same sticks and leave it there. But experimenting with your sound is a great way to discover new textures and tones and add some extra spice to your playing, whether that's to get inspiration for a new drum part, or to make a recording really shine.
Vater's Vintage Bomber bass drum beater is a cheap and easy way to inject additional warmth and depth into your bass drum sound, all thanks to the cork centre and fluffy, sheep-like coating. It was designed in collaboration with Otis Brown III, drummer for jazz legend Joe Lovano. It definitely has a jazzy sound to it, but could be applied to loads of musical scenarios.
As instruments go, drums are right up there with the loudest, which is why protecting our hearing is an absolute must. There are many types of hearing protection available at varying levels of quality which can make choosing the right one a tricky task.
Unlike traditional foam earplugs that simply block the sound, Vibes are designed to filter it, preserving more of the original frequencies but safely reducing the decibel level that reaches your eardrum. Each pair of Vibes Hi-Fi plugs is supplied with three interchangeable ear tips to ensure a good fit. There's a reason why they feature high up in our guide to the best earplugs for musicians.
We've all been there - you're gearing up to play that big fill or drum solo - it's the moment of truth and butterfingers here manages to launch their drumstick clear across the stage. Rather than try to continue one handed, the better solution would be to simply grab another stick straight from your conveniently positioned stick caddy from Vic Firth.
The steel cylinder can clamp to any drum or cymbal stand, pivots to your preferred angle and fits up to three pairs of sticks. You'll never miss a beat again, unless you drop three pairs in one song, that is.
Meinl, in addition to being one of the world's leading cymbal makers, is always bringing the goods when it comes to accessories and care products - just check out how many products grace this drummer's gift guide.
This helpful kit they've put together includes both a powerful cymbal cleaner and a protectant, to make sure that you spend more time playing your cymbals, and less time polishing them, or replacing them because they've not been looked after.
There's no elbow-grease needed, just spray the cleaner on and wipe it off to restore your cymbals back to their original glory. Meinl also offers a Cymbal Care Kit that includes a polish instead of a cleaner, so you don't have to wait until your prized possessions get filthy to start taking care of them. The kit even includes a rather fetching pair of gloves, to avoid fingerprints.
Best Father's Day gifts for drummers: Under $50/£50
Spending time on your rudiments and hand technique is essential for improving your skills behind the kit. Thankfully the Vic Firth practice pad allows for endless quiet practice wherever you find yourself. The two surface layout includes a soft grey rubber on one side, designed to provide the realistic feel of drum head. On the other side you'll find a harder black rubber surface with more volume, quick rebound and tighter articulation.
The playing surfaces are mounted either side of a 12" black wooden base weighty enough to keep the pad securely in place even under hard playing.
Keeping the neighbours and family on side whilst trying to dedicate time to practise can be a tricky balance and it's a strife that most drummers know all too well. Evans' classic SoundOff pads are a commonly used solution when it comes to keeping the noise levels to a minimum - simply place a mute on top of your acoustic drum head and the volume is dramatically reduced.
This 'Standard Kit' pack contains four non-slip rubber mutes for 14" snare drum and 12", 13", 16" toms, although sizes are available to suit any setup. Cymbal mutes are also available along with a universal bass drum mute which fits 18" to 26" bass drums.
The Tama Rhythm watch has been a reliable option for drummers to hone their timing for many years. The new mini version offers much of the same functionality as its older sibling but in a much more pocket-friendly package.
The RW30 features a tempo range between 30-250bpm, a choice of sounds, back-lit LCD, tap tempo, LED lights, and a range of time signatures and subdivisions. All this comes complete in a compact battery powered unit which would be an ideal companion for drummers who spend a lot of time on the road. In addition to the built-in speaker there's also a mini-jack headphone output.
The Kickport is designed to improve the feel, power and tonal qualities of your bass drum, focusing the sound and enhancing sub-sonic frequencies. Not only does it protect and finish (with a choice of lovely colours) a ported bass drum head but essentially funnels air out of the drum shell with each strike, resulting in an extra punchy sound.
The Kickport is available in black, blue, chrome, gold, red and white so will match any colour scheme or custom bass drum head. There's also an option designed specifically for cajons and an FX Series with tiny ports for snare and toms.
This seriously clever bit of kit allows for instant bass drum beater changes, mid-set or even mid-song. The aircraft grade aluminium switch kick adaptor fits universally to any existing bass drum pedal and allows the rapid switching of over ten different beater options.
In addition to felt and plastic beaters, the range also includes Wire and Nylon Brush kicks, Leather Slap Kick and fleece-style Boom Kicks. This tool-less quick release system allows the beater to be quickly replaced, flipped or height adjusted through nine notches - helping you find the perfect balance between speed, power and volume.
Best Father's Day gifts for drummers: Under $100/£100
Flat pack furniture is all the rage nowadays so why not flat pack musical instruments? Admittedly a full drum kit might be a bit ambitious but a cajon seems like a great place to start. Inside the box are the core components of a beautiful Meinl cajon made from Baltic Birch and replete in a natural finish.
All you'll need is some wood glue, an ability to follow instructions and you're good to go. Then why not paint, stain or varnish to make it your own? If you're after a fun DIY project or simply up for saving some dosh, the Meinl Cajon Construction kit could be just the ticket.
The original Big Fat Snare Drum dampening pad was a revelation when it launched a few years back. This simple device rested on your snare drum head and instantly transformed it into a beefy, warm, '70s-inspired snare.
No need for permanent tape, wrangling with Moon Gel or trying not to hit the wallet you've placed on your drum head, this bad boy can be added and removed from song to song and feels great to play. This bundle includes the original 14" snare drum model, plus 10", 12" and 16" sizes for your toms. You won't believe the change this will make to your sound.
A perfect time keeping device for that perfect time keeper in your life. What more could a drummer ask for than this cymbal clock from Zildjian? Never be late for another rehearsal or gig again - a fantastic addition to any room at home or at the studio.
The genuine 13" cymbal features a large black Zildjian logo with the clock hands mounted through its centre hole. On the back the clock mechanism takes 2xAA batteries and has an in-built hook for hanging on the wall.
These are the go-to headphones for drummers, whether you play acoustic or electronic drums. The newest version of the SIH2's feature a redesigned larger 50mm dynamic driver in each ear cup for more powerful low end, clean mids and clear highs, so whether you're playing along to music at home, jamming on your electronic drum set, playing a gig or recording a track, you'll get nothing less than a great sound.
And if you're playing for hours, the cups and headband are designed for comfort too. They also come complete with a 190cm detachable cable so you'll have plenty to play with, however big or small your kit is.
Continuing the theme of drumming gadgets, this little beaut is the one when it comes to precision tuning. Ok, so using your ears is a fine approach, but that can take years to develop. If you really want consistent tuning across your drum heads quickly - like if you're late to load-in for your gig - then the Tune-Bot Studio comes highly recommended.
It's simple to use: clip it to the hoop of each drum and strike the drum head, then the Tune-Bot gives you a measurement either in Hz or as a note. You can use this data to get even tension at every lug and supercharge your drum sound.
Having a good monitor mix can absolutely make or break a performance which is why many drummers opt for a decent set of in-ear monitors to ensure they can hear each instrument clearly. The trouble is they can range enormously in quality and price, with a top-end set of custom moulds costing an easy grand or two.
The Shure SE215s are a fantastic set of budget in-ears which offer pro-level features for a fraction of the cost. They block up to 37dB of outside noise and provide clear sound with a deep bass. They come supplied with a detachable cable, carry case and a selection of sleeves to ensure a comfortable fit.
Best Father's Day gifts for drummers: Under $150/£150
As drummers, we're often told we're just too darn loud. Playing hard and getting lost in the groove is what we all love to do, but that's just no good if you can't hear your metronome over your thunderous playing. That's where the Pulse comes in - it's a 50cm diameter wearable metronome that you can wear on your wrist, or even across your body using an optional extra long strap.
The Soundbrenner Pulse vibrates and flashes to help you keep that perfect tempo. You can set the speed by rotating the outer wheel, or tapping the tempo out. It's even got a slick companion smartphone app, where you can change the LED colour, alter the strength of vibration and sync multiple Pulses together so even your guitarist can stay in time.
All drummers have endured that gut-wrenching feeling as their kit shifts towards the edge of the stage during a gig. You can end that worry forever, and do it in serious style, with one of Meinl's striking drum rugs.
Available in an absolute bounty of designs - from skulls and oriental designs, to plain black - these beauties will keep your kit steady in place the whole gig through. We think the zebra print design is particularly the baddest of the bunch.
One of the main attractions of an electronic drum kit is to reduce volume levels, whether it's to keep the neighbours on-side, not wake the kids, not annoy our significant others… the list goes on.
The reality in many cases is that they still make a surprising amount of noise due to vibrations through the floor, particularly from the pedals. Noise Eaters from Roland are designed to combat this by effectively soaking up the vibrations through dome-shaped rubber dampers beneath a solid platform - largely reducing the pedal noise heard from other rooms. If you want peace and quiet, this is the gift to go for!
The SamplePad 4 is an ideal for those drummers who are looking to expand their setup with electronics, or any performer that wants any easy way to add percussive sounds, trigger samples or use backing tracks in their performances.
There are 25 useful sounds preloaded on the unit, but an SD card slot enables creative drummers to load their own, massively expanding its utility. Want a full kit instead? Check out our guide to the best electronic drum kits.
Best Father's Day gifts for drummers: Under $250/£250
Practising on a pad is indisputably a good idea, but one pitfall is that we're only playing a single surface which can be limiting when we jump back on a full kit. The DW Go Anywhere kit takes that into consideration and offers a multi-pad setup which simulates more closely a full kit configuration.
The kit includes two 8" pads, two 10" pads and one bass drum pad - all mounted from one central stand. Its portability and low-volume makes it ideal for warming up backstage. We've witnessed more than a few big-name drummers shedding on one of these before a gig.
Born from the success of Tama's classic Iron Cobra pedal, the Speed Cobra is an engineering marvel absolutely brimming with features. Designed for maximum speed, the brushed steel pedal boasts a wider and more stable design and a smoother hinge action thanks to a new two-piece bearing hinge design.
The Accu-Strike rubber beater is lighter in weight for a more articulate sound, while the Rolling Glide LiteSproket (40% lighter than the previous Iron Cobra cam) is on hand for a more responsive feel. Even the footboard is a little longer for better playing stability.
Back pain can be a real problem amongst drummers, particularly for those who play for extended periods of time. Thankfully American drum accessory brand Ahead is confident that it can offer a solution in the form of the Spinal Glide (or Spinal-G) drum throne.
This spine-friendly design features a channel through the middle of the seat which is supposed to stop compression of the spine, allow the pelvis to move more freely and enables more natural movement of the legs, lower back and shoulders. The 18" seat also features a thick memory foam cushion with a velour seat top and a four leg base.
Best Father's Day gifts for drummers: $250/£250+
This small but mighty 2000 watt speaker is designed specifically for use with electronic drums and is produced by one of the world's leading e-drum manufacturers, Alesis. It's an ideal solution for ditching the headphones and making yourself heard.
The PA style cabinet speaker has two XLR/jack combination inputs with independent volume controls, contour EQ control, an XLR pass-through for connecting with other speakers, plus a bass boost and ground-lift switch. It also features a 12" low frequency driver which is enough to move some serious air.
This compact eight-piece kit is actually our number one pick for the best beginner electronic drum sets, and features mesh snare and tom pads for improved feel and response. The budget package is made up of a rubber kick drum pad, dual-zone 8" mesh snare, three single-zone 8" mesh tom pads and three single-zone 10" cymbal pads (one of which has choke functionality for use as a crash).
The module plays host to 40 kits, 385 individual samples that can be used to alter existing kits or create brand new user kits, plus 60 built-in MIDI sequenced playalong tracks. If that's not your bag, drummers can also plug in their smartphone and jam with tracks on Spotify and YouTube.
Read the full Alesis Nitro Mesh review
Take a look at the best Alesis Nitro Mesh deals
Zildjian's innovative 'L' low volume cymbal models are ideal for low noise-level drumming applications, including practice, tuition or even a quiet gig at a stretch. Each cymbal features thousands of tiny perforations which can reduce the volume by around 80 percent - hence the name - without impacting the feel you're used to when playing traditional, full volume cymbals.
L80s are available as individual cymbals in a range of sizes, or as complete sets comprising hi-hats, a crash and a ride. We'd take these over rubber cymbal mutes any day.
Read the full Zildjian L80 review
There are many great drum VSTs plugins out there, but Superior Drummer is often revered as the best that money can buy. Almost any electronic kit is capable of outputting MIDI data which means it can be hooked up to a computer running SD3, granting it a new lease of life through Toontrack's top-end samples.
The SD3 software offers the choice of hundreds of different drum sounds recorded in incredible studios by world-class engineers and players. The mixing capabilities are incredibly deep, as is the editing over setup, tuning, individual articulations and so on. This one is guaranteed to take your e-drumming experience to the next level.
Want to get them something truly clever? The Yamaha EAD10 is a complete system for processing and recording your acoustic drum sound, while layering triggered sounds at the same time – it's one unique and smart piece of kit. It does this via a sensor/microphone unit which performs double duty as a stereo microphone and a bass drum trigger.
The bundled module can be used to add reverb and effects to your acoustic drum sound, in addition to 700 on-board sounds that can be layered up. It's a powerful device that is a great practice tool, a module for live use, and a quick and easy way of recording yourself, whatever your ability. No wonder it scored 5 stars in our review.
Read the full Yamaha EAD10 review
The applications of this Questlove-approved drum set are almost universal. The compact 16"x14" bass drum, 10"x7" rack tom, 13"x13" floor tom and 14"x5" configuration means it's a great drum set for children or beginners, but equally the small sizes make it ideal for small club gigs or hitting the street with a busking outfit.
Included in the package is a riser to lift the bass drum to pedal height and padded gig bags which double up as natty drum mutes. The big question is, how does it sound? The answer is tight, punchy and mightier than its micro size suggests. There are loads of snazzy finishes available too.
Read the full Ludwig Breakbeats review
The TD-1DMK is a fantastic home practice kit, or an excellent choice if you're stepping up from something a little more basic. Roland makes some of the very best electronic drum sets, so anything from these folks will go down a treat.
The kit comprises an 8" dual-zone mesh snare pad, three 6" single-zone mesh tom pads, three choke-able 10" dual-zone cymbal pads (hi-hat, ride and crash), a hi-hat controller pedal and a bass drum pad. The newly-designed rack system allows for a built-in rubber bass drum trigger pad on the leg, which makes for an even more compact setup.
While the TD-1 module is pretty basic, it offers 15 kit presets, playalong tracks and an aux-in and USB/MIDI for playing along to outside sources or connecting your kit to a computer. If you like the sound of the hardware but want a more capable module, the Roland TD-07DMK comobines this kit with the powerful TD-07 module.
Read the full Roland TD-1DMK review
Best Father's Day gifts for drummers: Last minute ideas and subscriptions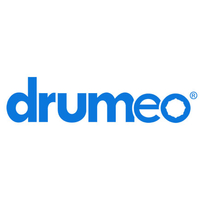 Drumeo lessons subscription: From free
Drumeo is the best online drum lesson site by far, giving drummers of all levels access to hundreds of hours of high quality video tuition. You'll find courses, lessons from famous drummers and even features on how to make your drums sound better than ever. A Drumeo subscription will cost you from $29 per month, which we think is well worth it, but there's also a 7 day free trial option so you can give it a try before you buy.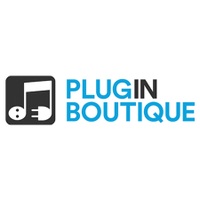 Music software: Various
Recording and creating music at home or on the go is becoming increasingly easy thanks to powerful laptops and formidable recording software and plugins available to anyone with a bit of spare cash. Software is a great last minute idea as it's an instant download. Why not tell your giftee what budget you have for them and set them free on sites like Plugin Boutique or Waves. They'll be able to fill their basket with loads of great drum recording software - often at bargain prices - and get started with creating new music.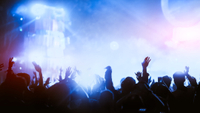 Concert tickets: Ticketmaster
If you're shopping last minute for someone who loves live music, then e-tickets for a concert or a voucher to put towards their next gig is a no-brainer. Ticketmaster is our vendor of choice because of the vastness of events on offer plus you can spread the cost of tickets. Our friends at Louder rate it so much they placed it number one in their best concert ticket sites guide.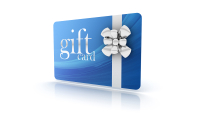 Gift cards: Any amount
Ok so gift vouchers aren't the most inspired present idea, but sometimes you run out of time to get something delivered, or you're buying for someone who seemingly has everything. Buying vouchers for their favourite shop gives them the option to choose what they want, when it suits them. Plus, you can usually get them delivered straight to an email address; ideal if you're shopping on Christmas eve. Our recommendations would be Thomann and Andertons in the UK and Guitar Center, Sweetwater and Musician's Friend in the US.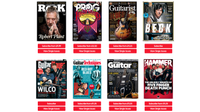 Music magazines: subscribe and save!
Sometimes nothing beats sitting down with a good book or magazine and ditching the tech for a while. You can subscribe and save on music-making magazines right now from Future Music and Computer Music, to Guitarist, Total Guitar, Guitar World and Guitar Techniques. Head to our subscriptions site or call 0330 333 1113.
Best Father's Day gifts for drummers: Cards and gift wrap
Everyone knows that a good gift is only half the story - it needs wrapping well, maybe a gift tag and you probably need a card too. If you're looking for quirky, handmade options that support independent makers, our first choice would be Etsy. You'll find plenty of music-themed designs like this awesome guitar print paper.
Related gift guides