For aspiring drummers, there's no better moment than migrating from the practice pad, snare, or shared kit to finally getting your own drum set. There's a few different criteria that all of the best beginner drum sets share - for starters, it needs to be affordable on a budget. It should also be easy to tune and set up to play. You want to look good, too. But just as important, it's going to need to last you long enough that you don't outgrow it quickly - both in terms of physical size and durability.
All of the beginner drum kits on this list will withstand daily home practice, as well as seeing you to the stage for your first live outings when the time comes. Best of all, they'll look good doing it to boot!
Now, forget the battered kits you might have seen held together with random spare parts in school or your local practice rooms. Beginner drum kits today are impressively capable of meeting all of the criteria above and more with well-made shells, neatly cut and finished bearing edges to help with tuning, and hardware that will withstand a bit of punishment without giving up the ghost.
The world's biggest drum brands - names such as Gretsch, Tama, Yamaha and Ludwig - offer high-quality entry-level drum sets at low prices. It seems the race to corner the market is very much on - and that can only mean good things for the options of budding drummers.
All of the kits listed in this guide are excellent options, so it's hard to go too far wrong. It's making the final decision that's the hard bit. To help you decide, we've outlined our top choices, and included tips on which styles each kit will best handle.
Best beginner drum sets: Our top picks
In our opinion, the best beginner kit here is the Gretsch Catalina Club. If you want a kit that will do everything, look no further. This is the very top end of entry-level drum kits; it's high quality, sounds fantastic and is available in sizes to suit any style. To call this a 'beginner' kit is to do it injustice, you could very well tour with it
If you're more concerned with value for money, our suggestion would be the Ludwig Breakbeats. These kits are smaller, designed to be easily transportable, but they pack a serious punch. The combination of quality build and low price point is an absolute winner, and the smaller sizes make it easier to play for younger drummers.
Best beginner drum sets: Product guide
For almost 150 years, Gretsch has been synonymous with supreme quality drums. For the last decade, they have offered the Catalina Club as a beginner-sized slice of this history, at an affordable price. Of the many beautiful finishes available, we love the Blue Satin Flame (pictured), but there will certainly be something for all tastes.
The drum shells are 7-ply, 100 percent mahogany and the kit comes topped with Remo Ambassador heads. Right out of the box, the tonal depth is rich and consistent. The drums will hold tuning, even when being bashed heavily. This allows beginner drummers to focus on their technique and playing, without having to worry about frequent re-tuning.
The various configuration options will cater to all types of drummers, but the 20" set up is a true rhythmic chameleon. If you're looking for an all-rounder, look no further. The Catalina Club is a go-to for beginners, intermediates and prospective touring drummers alike. For this reason, in this price range, it's hard to recommend anything else above it.
Designed in collaboration with The Roots drummer Questlove, the Ludwig Breakbeats is much more than a beginner drum set. The ethos behind the sleek, compact design was to offer city drummers a kit they could throw in the back of a taxi and gig with. It is definitely fit for this purpose, so you could consider it something of an investment towards a musical future.
The small sizes sound much bigger than expected, and allow for easy ergonomic movement around the kit, which is perfect for beginners. The shells are made from hardwood poplar and have an excellent tone, especially for Hip Hop and Jazz. They also come with bags which - although a little thin for safe transportation - are perfect to throw over the drums as dampeners.
If you're looking to focus on heavier Rock or Metal drumming, you might want to consider something larger, but for anything else: don't disregard this entirely. It has a surprising amount of punch for the size, and could definitely be used for gigging! The only gripe - which only really pertains to a gig situation - was the fiddly kick drum riser. Having to re-adjust the pedal onto the riser every hour or so is not ideal, but I believe pedal problems are a right of passage for any gigging drummer! In fact, on a very recent tour, I had to do the whole first song without any kick drum. I'd failed to tighten the beater properly, so it fell out of place within the first 4 bars!
Read the full Ludwig Breakbeats review
The Pearl Export is one of the most popular drum kits ever. We have fond memories of working away at rudiments on a classic Chrome finish Export back at school. The modern re-issues feature poplar/mahogany shells, which are supremely playable and deliver a pronounced tone. The stock heads sound okay, but an upgrade here would really help achieve the kit's full potential.
The EXX kits come complete with the sturdy Pearl 830 Series hardware – including the excellent P-930 Demonator kick pedal – and the Sabian SBR cymbal set. In theory, this should be everything you need to get going, but some retailers will sell the kits separately, so be sure to check. The wrapped finishes are eye catching and classic-looking.
Overall, this is a beginner drum kit which is hard to fault. It is perfect for most styles and the inclusion of hardware and cymbals makes it a very easy purchase. The lack of an 18" kick in the line-up might make prospective jazz drummers look elsewhere, but for the rest – especially rock, gospel and R'n'B – you can't go wrong with a Pearl Export.
Read the full Pearl Export review
Yamaha is known as a manufacturer of high quality instruments for all skill levels. The Rydeen, named after the Japanese God of Thunder, is an excellent beginner kit, designed to get drummers started off with something fun and powerful. One great thing we noticed is that, although it officially comes as a shell pack, most retailers will offer packages with hardware and cymbals included in the price.
The shells are made from poplar and pack a good punch. They will easily tune to any drum style, which gives young players freedom to experiment and find where their passions lie. There are some wonderful finishes available, too. We particularly like the 'Mellow Yellow'.
One small gripe is that, as a kit particularly suited to those early stages, a 'compact' option would have been great for very young drummers. That said, the two options available are versatile enough for just about any style. Overall, the Yamaha Rydeen feels like a thoughtfully crafted beginner kit. It is an excellent place to begin your journey and, for the price, excellent value for money.
Read the full Yamaha Rydeen review
PDP's Concept Classic kits are simply awesome. Coming in four configurations (from 18" up to 26" bass drums), this 18" bass drum/12" rack tom/14" floor tom setup is the smallest and most affordable of the range. You may be sceptical about going for the cheapest kit in the series, but this drum set provides professional quality for a less-than-pro price tag.
The shells are all-Maple, delivering loads of killer definition and punch - but paired with the factory-fitted coated Remo heads and fat wooden hoops, this Concept Classic exudes a smooth warmth that will make any drummer fall in love. In the same right, chuck some clear heads on and you'll eek out some of that natural Maple brightness.
The 18" bass drum is obviously smaller than you'd get on most kits, but in this case you'll have no trouble replicating the tone of something much bigger. For beginners, the drum tones available are easily accessible and sound impressive - and who doesn't want a drum kit that's easy to tune and sounds cool?
The newest addition to the 'compact' line-up, the Club Jam kits are really beautiful. The off-colour hoops and classic finishes are eye-catching and stylish. The bespoke 'Club Jam' logo is sleek, and looks great with the vintage-style chrome hardware. This kit also comes with a '50s style cymbal holder mounted on the kick drum, which is a nice touch.
The shells are a blend of mersawa and poplar and they sing wonderfully. The kick drum is a punchy 18"x12". This is a perfect size for beginners as it will cut through when needed, but won't blow the house down while you're working out how to play the intro to 'Good Times, Bad Times'.
The floor tom is 14"x7", which is quite unusual. While it doesn't sound bad, some heavier drummers might miss the depth afforded by a traditional 14" or 16".
Overall, this kit is great value for money and has classic Tama build quality. It won't do much good for gigging rock drummers, but for those looking to start with the lighter stuff, and even – as the name suggests – gig it at clubs, this is an excellent choice.
If the Sonor Jungle was the 'first' mini kit, and Ludwig Breakbeats is the 'poster boy', the PDP New Yorker is definitely the hipster of smaller kits. There are three sizing options available, which is a little more flexible than most kits in this bracket. On top of that, you've got some truly beautiful finishes to choose from, such as the super-chic yellow-to-black fade of the Daru Jones limited edition or, even better, the Pale Rose Sparkle.
The poplar shells sound great and – like the Ludwig Breakbeats – give a surprising amount of depth. The tones are heavy enough to satisfy pocket hip-hop drummers and rockers alike.
When setting up, we found the kick drum riser to be a little fiddly and the kick itself a little hard to tune. This didn't stifle our enjoyment of the kit, and is perhaps just a symptom of the low price tag. The affordability, gorgeous finishes and flexible sizing options make this a stellar – and very cool – choice of beginner kit.
Read the full PDP New Yorker review
The Natal Arcadia was a firm favourite of ours when it was released in 2015, and it remains so now. The philosophy is that no beginner drum kit should suffer in quality; as such, this entry-level offering actually features the same hardware as Natal's top-end kits. The result is a drum kit that plays and feels like a kit worth much more.
The 100 percent birch shells sing wonderfully at most tunings, which makes for easy playability. With a full tone but sensitive reactivity, it would be perfect in a band setting. This is a kit which – along with some good cymbals and hardware – could very well become a drummers' trusted rig.
The one small downside is that the stock heads will definitely need replacing. However, this is a small price to pay to get the best out of this fantastic piece of gear. The Natal Arcadia is great value for money and would be an excellent choice for beginner or intermediate drummers alike.
Read the full Natal Arcadia review
Yamaha's Stage Custom kits are some of the most famous beginner drum sets around. Like others on this list, the Stage Custom is a perfectly giggable option for the modern drummer. It'll see you through from beginner to high-level intermediate thanks to Yamaha's impressive build quality, and the durable hardware makes tuning the drums easy.
Yamaha is one of the most accomplished companies when it comes to innovation, and this is shown in the form of the Stage Custom's 'Yamaha Enhanced Sustain System' (YESS). This smart piece of hardware allows for your rack toms to be bass drum-mounted with as little shell contact as possible - allowing for your toms to resonate freely.
Speaking of resonance, the 6-ply Birch shells of the Stage Custom truly ring. Birch is a material most commonly used in the manufacture of higher-end drum sets, and offers a punchy, impactful tone with both clear and coated heads.
Mapex wrote the book on providing big-ticket features that punch well above their price point, and recently its long-running Mars kit was given an overhaul to include an entirely new all-maple shell format.
The drums make use of Mapex's SONIClear bearing edges (handed down from its more expensive ranges) to make the tuning range wider and easier to dial in, and SONIClear tom suspension system to help maximise the resonance. The 7-ply, 7.2mm shells are available in a few different set configurations, and there's a snare drum included with each too.
The Rock kit (22"x18", 10"x7", 12"x8" and 16"x14", 14"x6.5" snare) is likely to catch most peoples' attention, but the Fusion setup - with a 20"x16" bass drum and 14"x12" floor tom and 14"x5.5" snare - completes the two most common five-piece setups.
But, there's something for everyone here as Mapex also offers the Mars Maple in the six-piece Studioease configuration (with an additional floor tom), or the more portable Bop kit with an 18"x14" bass drum, 10"x7" rack tom, 14"x12" floor tom, and 14"x5" snare drum.
The sturdy chrome hardware is built to last while maintaining a sleek aesthetic - talking of which, Mapex has once again done a great job of making these kits affordable, without looking 'cheap'. All of the kit configurations come in the same four lacquered finishes: Natural Satin, Matte Black, Glossy Amber and Midnight Blue.
Premier recently revamped its entire product range, and the Artist series kits represent a crazy amount of value for their relatively small outlay. The shells are all-birch construction, with toms mounted via suspension mounts and fitted with low-mass fixings to maximise the drum's resonance.
The five-piece shell packs include a versatile 14"x5.5" birch snare drum in matching finishes, and you can choose between 20" bass drum with 10", 12", 14" toms, a 22" bass drum with 10", 12", 16" toms, or a 22" bass drum with a 12" rack tom and 14" & 16" floor toms. There are four finishes across the range: Indigo Burst, Sunset Coral, Steel Grey and Sunburst.
Best beginner drum sets: Buying advice
How do I know which beginner drum set is best for me?
MusicRadar's got your back Our team of expert musicians and producers spends hours testing products to help you choose the best music-making gear for you. Find out more about how we test.
Before purchasing your beginner kit, there are two important questions you need to know the answer to.
Firstly: what will you be using it for? Will it be casual practice, generally staying in one place, or will it be used frequently and potentially carted around to gigs or rehearsal rooms once you've developed your playing and you're ready to play with others? In this instance, a more portable kit with smaller drum diameters and depths will be easier to transport.
Secondly, do you have a particular playing style or musical genre in mind? We ask this because different drum kit configurations will be better suited to different styles.
What to look for in a beginner drum set
When looking for your first drum set, it's important not only to think about your requirements now, but also a little way down the line. Most drum sets at this price point will be sold as either a bundle that includes some of the hardware you'll need: cymbal stands, bass drum pedal, stool etc, or as a shell pack.
A shell pack is a term used to describe a kit that includes drums only. At this price point, it's important to make sure your shell pack includes the snare drum too - this will most often be a matching wood snare, or possibly a steel-shelled drum, both of which are designed to be 'all-rounders'.
It's fair to expect your shell pack to include all relevant holders for the drums themselves too - that's the tom holders, bass drum-mounted post (if it has one) and legs for the floor tom, but once again, do check this when purchasing.
Which drum sizes should I go for?
Sizes are also an important consideration. Smaller kits aren't only for smaller people and will create a more specific type of sound that it's perfectly possible to play gigs with. But with that said, if you're an aspiring rock drummer, you'll probably want to consider at least a 20"-diameter bass drum rather than a compact kit based around a 16"-diameter kick. Likewise, the size of the rest of the drums will be designed relative to the bass drum, as the bass drum gets bigger, so do the toms and snare diameter/depths.
If you think you'd like to start with jazz, a smaller kit (based around a 16" or 18" kick drum) will react better to softer and more subtle playing. If you're more into rock or metal, a bigger kit (22", 24" kick drum) would give you a heavier, fuller sound. A 'fusion' kit generally sits somewhere in between, with a 20" kick.
It's not the end of the world if you're playing rock or metal on an 18" kick drum, but it'll be harder to get the best sounds out of your kit as a result - so it's something you should definitely consider.
The cumbersome nature of the drum kit is something that drummers have always struggled with and are constantly trying to tackle. Over time, manufacturers have gotten better at producing high quality equipment in smaller, lighter variations. These are known as compact kits, and with the current resurgence in jazz and the dominance of hip-hop, they have become increasingly popular.
What heads will my kit come with?
Many kits now come with good quality heads that you should be able to tune-up out of the box, but these heads are again designed to be all-rounders. With a bit of practice and some tuning aids such as muffling, you'll get it sounding great in no time.
Acoustic vs electronic drum sets
If you're mostly practicing and playing in your house and can't make too much noise, then one of the best beginner electronic drum sets may be more appropriate for you. An electronic drum kit doesn't quite feel or sound the same as an acoustic one, but you'll be able to immerse yourself in your playing whilst donning a pair of headphones - and the neighbours won't hear a thing. Alternatively, grab a great acoustic drum set and a set of the best low volume cymbals for the best of both worlds.
If you're not sure, then this acoustic vs electronic drums piece may help you make your decision.
Find out more about how we test music gear and services at MusicRadar.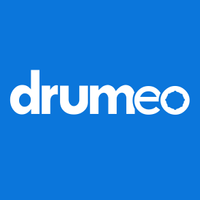 Drumeo Edge: 30 day free trial
MusicRadar readers can get a full month of Drumeo for free (rather the usual 7-day trial) via the 'view deal' button below. In addition to all the drum lesson goodness that Drumeo has to offer, your trial will also grant you access to Drumeo's sister platforms including Pianote, Guitareo and Singeo, just in case you have grand plans to become a multi-instrumentalist!
Related buying guides