Me in my studio: producers show you their gear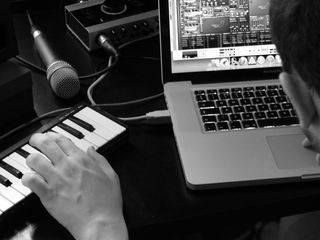 Show us what you've got...
There are two certainties in this life (other than death and taxes): aspiring musicians like looking around pro producers' studios, and pro producers like showing off and talking about their gear (well, most of them do anyway).
Which brings us to Me in my studio, MusicRadar's regular feature that offers producers the chance to photograph their favourite gear in its operational habitat and tell us all about it.
What follows is a regularly updated gallery that features all our Me in my studio profiles. Artists/producers are listed in alphabetical order (either the first letter of the band name or the artist's surname).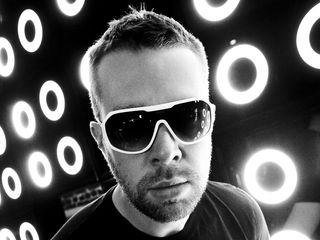 Jupiter Ace
"My studio space is in Start Together Studios in the centre of Belfast.
"Start Together mainly record rock and indie bands and I'm always bumping into people from that world in here which is really interesting. I produced the debut release for my new record label Big Vision in this studio."
"The label is a joint venture with Strictly Rhythm and I have one simple mission - to deliver dance bombs of epic proportions!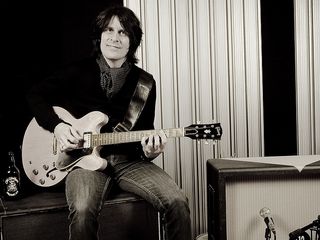 Rusty Anderson
"I started building it 2005," says Paul McCartney guitarist Rusty Anderson of his Los Angeles home recording studio that he jokingly refers to as 'The Dungeon.'
"Whether you have a commercial studio or your own place, it's always a work-in-progress. Eventually, you have to say, 'That's it, we're done.' Otherwise, you'll have contractors knocking down walls day and night."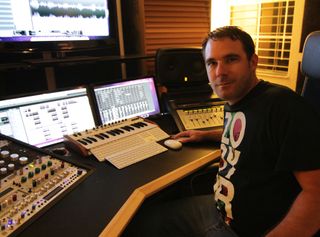 Ian Carey
With a top ten single and a collaboration with Snoop Dogg on the track Last Night in the bag, it seems fair that Ian Carey's next single sees him collaborate with urban heavyweight Timbaland.
Here he takes us around the Miami studio where he makes the musical magic happen.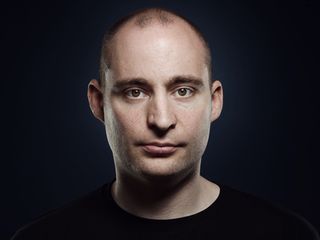 Ben Coda
DJ, producer and remixer Ben Coda is now firmly established on the UK dance music scene. His unique take on techno has also picked up its fair share of worldwide support.
His progressive edge crosses the frontiers of tough beats and rolling basslines which contrast with soaring melodies. When not travelling to gigs or in the studio Ben promotes his up and coming London 'Motek 'club night and produces a monthly show on Proton Radio.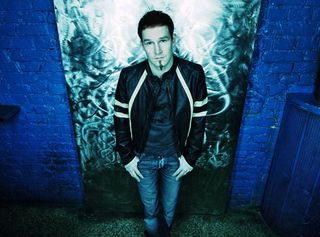 Darude
"Hi I'm Darude. I currently live most of the year in America near Atlanta, and that's where I am at the time of writing this.
"These are not the freshest pictures from my main studio which is based in Finland, but not much has changed, I've just arranged stuff so it is a little less cramped and not all the outboard gear is hooked up all the time any more."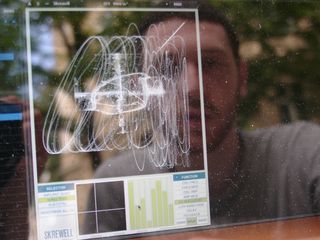 Dead Fader
Dead Fader - the hip-hop, dubstep and noise-informed project of producer John Cohen - has so far given birth to one full-length album, 2010's Corrupt My Examiner (as a duo with Barry Prendergrast), and three EPs, the latest being the finely crafted yet highly intense Work It, No.
Here, Cohen - who currently resides in Berlin - invites us into his home studio (and favourite café!) to show us the minimal setup behind his unique, experimental productions.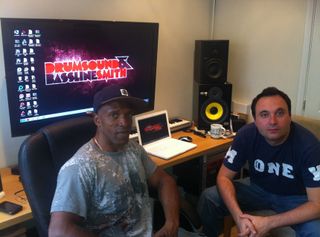 Drumsound & Bassline Smith
"Hi I'm Simon Bassline and these two are Andrew Wright, Benjamin Wiggett, together we are Drumsound & Bassline Smith. We would like to give you a quick tour of our studio and introduce you to some or favourite bits of kit which we have used to create our first album and also our upcoming album including ourcurrent single ' Through The Night'.
"Up until 2002 we had a much larger studio in the centre of our hometown of Derby, UK. After the building was demolished to build a new ring road we took the opportunity to down-size our outboard gear, save on expensive office rental, taxes etc and move back to our houses. During this time alot of people were going completely digital but we couldn't bring ourselves to get rid of some of our favourite pieces so we have kept them to this day."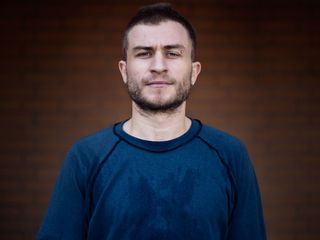 Dub Fx
Beatboxer Dub Fx has been making quite a name for himself on the live circuit, with his loop-based performances wowing crowds around the world. He's a recording artist too, releasing Everythinks A Ripple, his first full-length album, last year.
MusicRadar wanted to find out more about the gear behind the Dub Fx sound, so we asked him to photograph his favourite studio pieces and tell us how he uses them.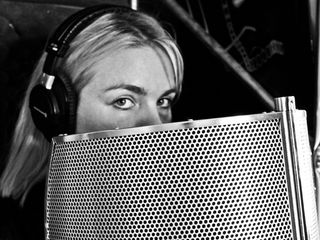 Emika
Berlin-based producer Ema Jolly (aka Emika) is a woman of many talents. As a solo artist she's released two excellent albums for Ninja Tune, both of which blend dark, club-focused influences with her own soulful vocals, classical tendencies and carefully crafted electronic timbres.
Aside from her solo output, Jolly has collaborated with the likes of Pinch, Kryptic Minds and Brandt Brauer Frick and is an accomplished sound designer. She's a former employee of Native Instruments and her field recordings of seminal Berlin club Berghain provided the cornerstone of Fünf, the anniversary compilation of the club's associated record label Ostgut Ton.
Here she shows us around her music making space and talks us through the gear behind her current projects.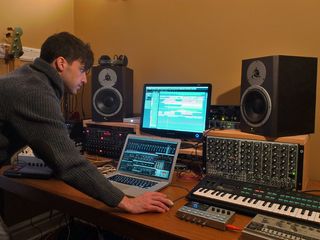 Fairmont
"I move around a lot, so my studio is a collection of gear rather than a particular location. In the past three years it has been in Amsterdam, Antwerp, Barcelona, Berlin, Rotterdam and Toronto."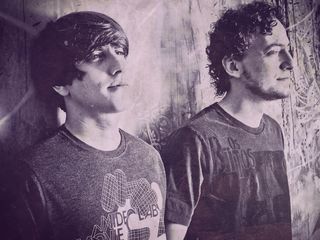 Felguk
Electro house duo Felguk are musical partners Gustavo Rozenthal and Felipe Lozinsky. Together they rose to fame on the awesome bass train of main room club music. Now they are one of the hottest DJ acts and remixing outfits around.
With remixes in the bag for everyone from Madonna to The Black Eyed Peas this team certainly knows how to electrify a dancefloor.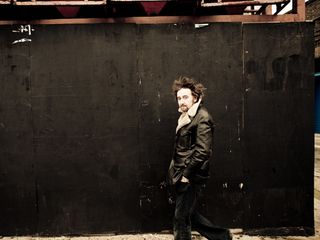 Gaudi
2012 is the year that Italian producer Gaudi celebrates 30 years in the music industry. With 12 solo albums, more than 250 productions, 95 remixes and with tracks featured on about 120 compilations, this self-styled 'dub maestro' shows us round his Metatron Studio in London.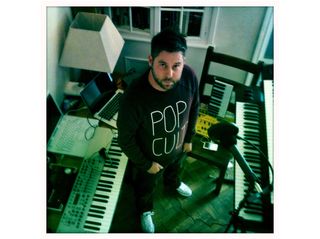 Graingerboy
"Recording the new album Shadowformerself, which is out on 15 October, was very much a collaborative process and involved me moving between my tiny home 'mobile studio' in Leeds, Din Studio in Limehouse, London with Julian Simmons and finishing many of the tracks off with Ian Catt at his studio in Croydon, South London.
"Each studio played a vital part in the making of the album, so we've all selected some key elements which we feel have contributed to the Graingerboy sound."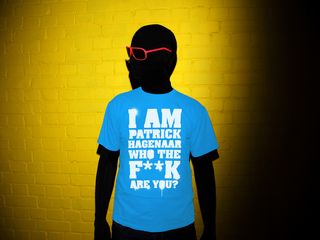 Patrick Hagenaar
London-based Dutch DJ/producer Patrick Hagenaar is a relatively 'new' kid on the block when it comes to producing, but already has a string of chart-topping club hits to his name including We Feel The Same, L.O.V.E, Won't Let You Down and In & Out. Then there are the remixes for major artists like Ke$ha, Toni Braxton and Wynter Gordon.
As a Ministry of Sound Tour resident DJ he destroys dancefloors around the world.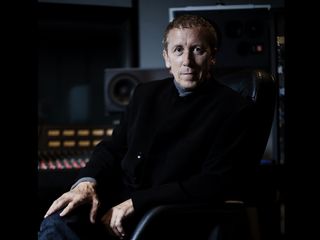 Paul Hardcastle
"Hi, I'm Paul Hardcastle and this is my studio, it's been up and running since 1987 and it's mostly used by me, my daughter Maxine and my son Paul Jnr."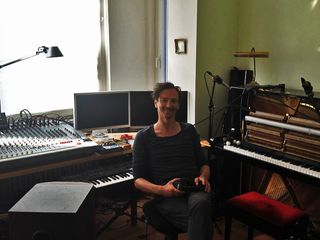 Hauschka
"My studio is in a very old building from 1900 in Düsseldorf. Because I am mainly recording acoustic instruments and especially the piano, everything is focused on that instrument."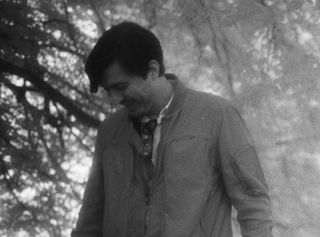 Headman
Robi Insinna, aka Headman has been creating his rich sound of Leftfield funk and nu-disco with force. He runs the successful Relish records and has remixed everyone from Franz Ferdinand to Roxy Music, so we thought it was high time we nosed around his studio!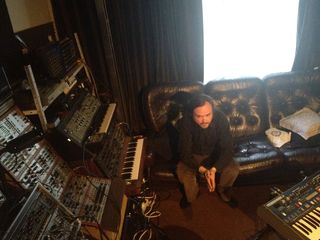 Jori Hulkkonen
"Hello, I'm Jori Hulkkonen and this is my studio. The AlppIVhouz studio, is the 4th in the series of my Alppihouz-studios. The original one I named after the part of the city where I recorded in Oulu at the time, Alppila, and the name kinda stuck from there, thru Helsinki to now Turku."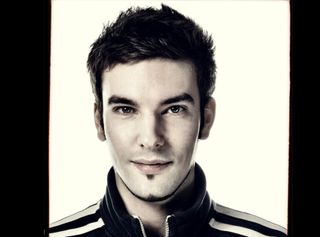 Eelke Kleijn
He's been released on Nick Warren's famed Global Underground label, worked for huge acts such as Way Out West, Hybrid, Miss Nine and Sander Kleinenberg, and has a growing fan base as a solo artist.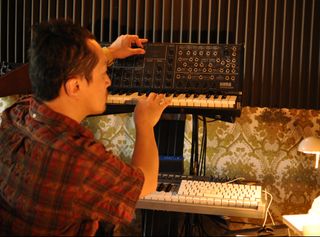 Hideo Kobayashi
Respected as a producer in his own right, Kobayashi also makes up half of Nagano Kitchen with Jerome Syndenham and has been producing for over 15 years. With a brand new solo album, Underground Business just released, he kindly offered to show us around the studio where it was created. Prepare yourself for some lovely analogue goodies!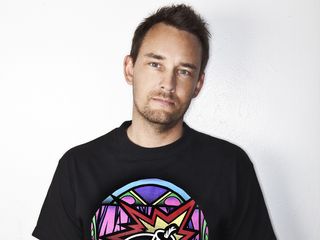 Kid Massive
"My studio space is in North West London which I've had now for three years. It's located in a spare room in my flat which doubles as an office.
"This is the studio where my album A Little Louder was produced and where several of the singers who feature on the album laid down their vocals."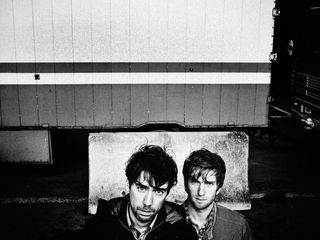 Mumbai Science
Mumbai Science are a Belgian DJ/prodcution duo who are no longer considered strangers to the scene. As pioneers of the emerging genre that is future techno, the duo creates a sound that melds contemporary electro synths with a vintage techno feel.
Recently, the duo released Unified Theory, a trilogy of EPs which feel like Mumbai Science on an LSD trip through dance history.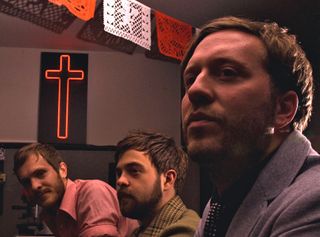 Francis Neve
Neve's studio is based on the second floor in a converted Victorian building in Limehouse, East London. The building is full of units being used by artists, photographers and musicians.
"It's a great place to have a creative base," explains Neve. "I have a control room and a live room and it's all been soundproofed and acoustically treated so we don't bother the neighbours too much. We have access, and can make noise 24/7. Let me show you around ..."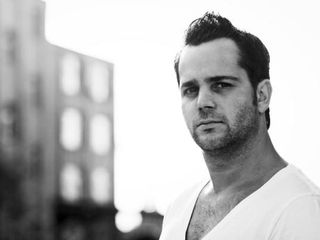 Alex Niggemann
Berliner Alex Niggemann began his career producing techno and house, which then led him into the world of DJing. In 2010, he launched his Soulfooled label, while continuing to work on his own music and play in clubs around the world.
MusicRadar wasn't interested in seeing Alex's travel snaps, though: we asked him to photograph the key elements of his studio and tell us about them, and he duly obliged…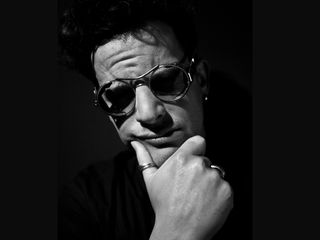 Raz Olsher
"Fossil Studios was built by myself and Yuval 'Juba' Wezler from an empty warehouse that was used for coffin carpentry before.
"We wanted to build a creative oasis in the heart of Hackney, East London. A place where creativity has no limitations and inspiration is served in a tea cup. Above the studio there is a three bedroom flat with a communal lounge and a kitchen.There is also a garden."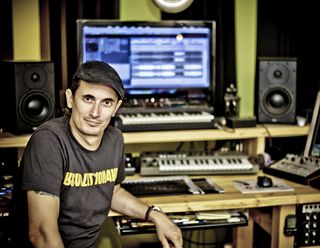 Perfect Stranger
Perfect Stranger is a stage name for Israel-based electronic musician Yuli Fershtat, who's been making and performing his music since 1997. This is the space where he creates his beats.
The interesting thing about the place is that it's a Navy Container that was re-designed inside to serve as his studio.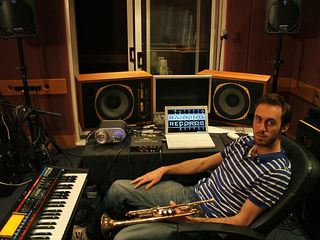 Planas
"I'm Toby Davies; a producer, DJ and instrumentalist working out of a studio near Camden and at a houseboat studio in Canary Wharf.
"I go under the aliases Planas, Landlord and Seemore Productions. I also play bass, write and produce for Gentleman's Dub Club."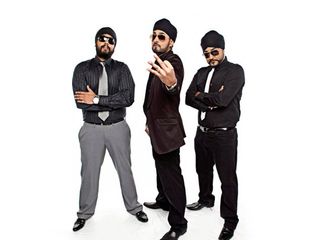 RDB
UK-based Punjabi DJ & production trio RDB - aka brothers Kuly, Manj and Surj - have spent the past decade producing crossover tracks that mix Bollywood instrumentation with urban influences from hip-hop and UK garage. In the process they have performed alongside the likes of Snoop Dogg, Elephant Man, Public Enemy and Ludacris.
Here they show us inside their studio to talk us through their gear and explain how they put their tracks together.
"Being Bollywood and mainstream producers we have to be very versatile with our production - the Bollywood industry now wants more of the western feel along with the traditional Indian instruments."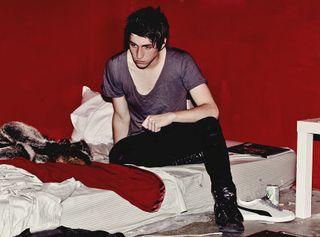 Porter Robinson
"I'm Porter Robinson. I'm 19 years old and I've been a touring DJ for about a year. Before that, I spent my entire adolescence in my bedroom writing music.
"My studio was lo-fi by necessity; I was fourteen with no reliable income. I was monitoring my music using $100 Logitech speakers, and I only used software. My room was completely untreated and as a result I'm unconvinced by the 'supreme analogue hardware' mythology that is needed to achieve a good musical result.
"What's more important than having a hyper-accurate system, perfect room, and obscure Soviet synths that can't stay in-fucking-tune, is knowing your system and working hard. As you'll see, my studio hasn't changed much..."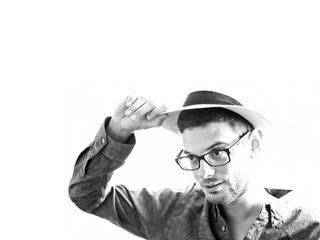 Sacha Robotti
"My studio has been in existence since 2005 and started off in the living room of my flat in Berlin's Kreuzberg area.
"Over time it has changed from a hugely chaotic creative mess with various people living and working in it, to a more organised creative mess."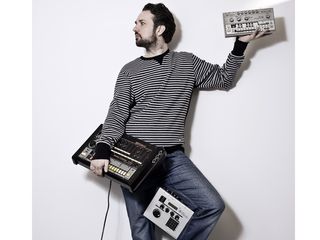 Marc Romboy
With over a decade in the music industry, Romboy is the producer/DJ famed for deep, engaging house and techno. Since 2004 Romboy has headed up his own highly respected label, Systematic Recordings, releasing artists such as Ripperton and Robert Babicz plus his own club tracks.
We knew he was a fan of analogue kit when we heard his growling basslines, evolving envelopes and filters. So we thought it was worth asking for a tour of his studio to find out more.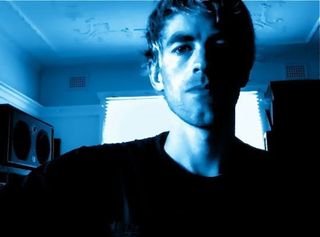 Royalston
A future star in the making, Dylan Martin, aka Royalston started producing on the precursor to Reason, Propellerhead's ReBirth. He also had an old Yamaha groovebox, the RM1X, but is now a hardened Ableton Live addict.
Sydney-based, he's also classically trained, a DJ, a producer and has been listening to drum 'n' bass since 1993, producing for 12 years and DJing for about 10. His music is characterised by a raw, analogue sound with a techy edge, thanks to plenty of hardware such as his favourite Korg MS-20.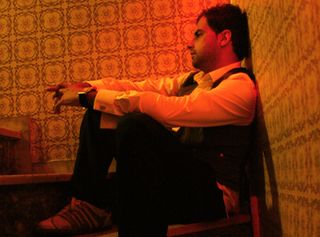 Mihalis Safras
Greek DJ/producer Mihalis Safras has a long history in the electronic music scene, becoming one of his home country's most celebrated DJs.
Over the course of the last decade he has tirelessly established himself as one of the most promising and hard working artists, appearing on at least a dozen 12-inches last year alone.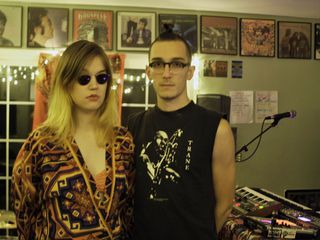 Sonnymoon
"This is the studio and equipment we used to create our album Sonnymoon, out now on Plug Research records.
"First I'd like to preface all of the pictures and say that we're one of the true gypsy bands left and don't really have a permanent space that we would call our 'studio'. Since I left my hometown of Schenectady, NY in 2008, we've 'lived' in Boston, Los Angeles and San Francisco and have travelled everywhere in between."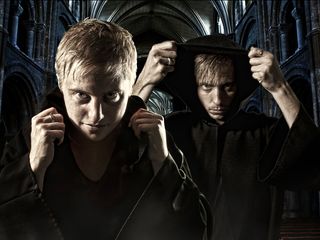 Spektre
Spektre are a techno duo comprising DJs/producers Filthy Rich and Paul Maddox. They specialise in "dark, sinister sounds mixed with twisted, haunting vocals and unnerving, atmospheric foundations".
The question, though, is what they use to make these brooding productions? We asked them to pick up their digital camera/screen grabbing software and show us…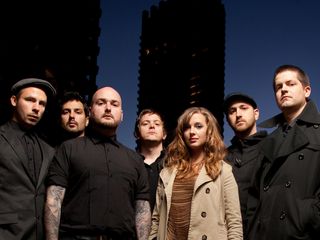 Submotion Orchestra
This Leeds based seven-piece are well-known for their unique form of live dubstep, incorporating deep bass-driven grooves and warm textures in their progressive take on the genre.
Meet the band members and take a look around the studios and gear behind the music in our exclusive gallery.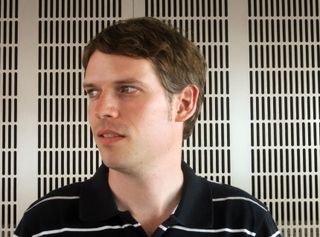 Carl Taylor
Carl Taylor is a UK-based deep house and techno don.
We were lucky enough to get given the grand tour of of his studio, which features a nice mix of budget and high end gear, software and hardware.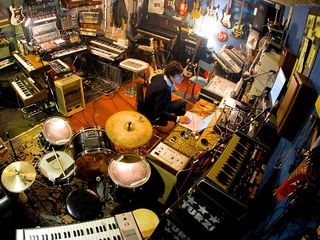 Turzi
"First of all, I wanted you to know that it's not with real pleasure that I'm going to show you all these pictures. I'm against every kind of synth porn pics. I mean, I can't bear people who try to enlarge their cock by showing the world how big and desirable their synth collection is.
"Some of the things that appear here are really sought after while some are just undesirable... but that's maybe why I keep finding them cool and inspiring.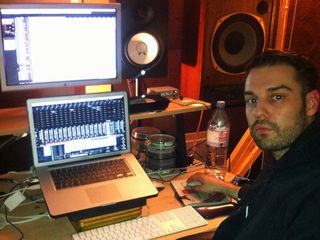 Ben Westbeech
"I am a singer, producer and DJ who also goes by the name of Breach. My studio is based on Brick lane, London.
"I love being here as there are so many vibrant people and lots of creative energy. I have been here for nearly three years now and I am loving it. Sometimes spaces can become stale but there's always new energy here."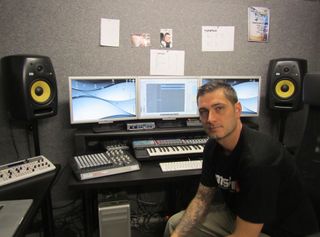 Sean Tyas
New York born but based in Switzerland, Tyas is among the world's Top 100 DJs, a studio production expert and a self-confessed music technology nerd. As a DJ he's played the biggest clubs in the world and is a regular at massive nights such as Godskitchen, Gatecrasher, The Gallery and more.
Here, Tyas takes the time to show us around his Switzerland studio base and explain some of the kit he uses to craft his dancefloor destroyers.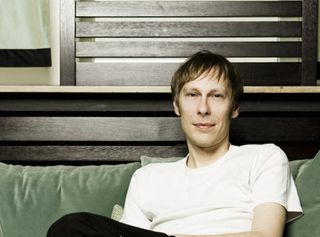 Matthias Vogt
Based in Hanau near Frankfurt this daylight-studio is perfect to work in. Matthias and Christian share it with Falk B. All Motorcitysoul, Matthias Vogt and C-Rock productions come into being right here.
The two DJs have different approaches for doing recordings: Vogt is a trained jazz pianist, while Rindermann is a sound expert. What they have in common is first and foremost a passion for house music…