Me in my studio: Ian Carey
Intro
After both a top ten single and a collaboration with Snoop Dogg on the track, Last Night in the bag, it seems fair that Ian Carey's next single see's him collaborate with urban heavyweight, Timbaland.
With sell out DJ tours and more big league remixes in the bag, Carey is set to make 2012 his biggest year ever. Here he takes us around the Miami studio where he makes the musical magic happen.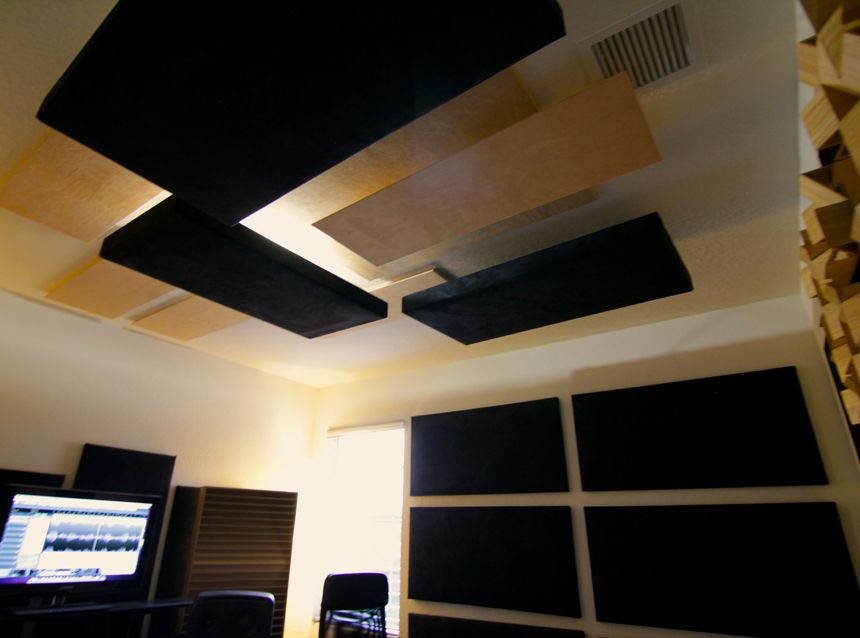 Acoustics
"I spent a lot of time on this and can't reiterate how important this is in a studio. You see so many new kids with no acoustic treatment at all in their rooms, and you can hear it in their records.
"We sourced these great modular panels that hang from chains on the ceiling and by picture frame wire on the walls. I love them, and they can easily go from room to room with no problems."
The console
"Sterling Modular put this together custom for me. I love the monitor position for the 2 main LCD monitors and the rack above for my huge master recording machine's monitor.
"They are positioned perfect for long hours in the studio, also the 2 sidecars have direct and easy access to all my gear."
Crane Song Hedd and Neve compressor / limiters
"This is the last and final point of my recording chain. At the end of the chain my signal goes through two Neve Portico 5043 compressor/limiters and into the Crane Song HEDD.
"The HEDD in my opinion is the best AD/DA converter I have heard in existence, it is a truly great high-end piece and well worth the investment especially if you are recording vocals, instruments or doing analog summing."
Euphonix MC Mix
"This is a great piece for easy access to parameters in your DAW, in my case Cubase 6.
"I have it set up to control my eight summing -group outputs, so I can have my mixer window devoted to channels only. When buss adjustments need made I go straight with this and do it with the faders, old school style."
Event Opals
"These are damn near the best speakers I have ever mixed on. They are true and when it sounds good here it sounds good everywhere.
"I have them in the room with a KRK subwoofer just to give a bit more low end support. Great set of monitors for a project studio in the $3000-$5000 USD range before getting really silly with $10k plus super high end systems."
Moog Little Phatty
Although I work mostly with soft synths, I always have this close by just in case software is not cutting it. I use it especially on basses and anything that just needs that extra meat to break through the mix. Love this thing!
...
Summing chain
"I am a huge advocate of analogue summing and analogue mixing in general. I am commissioning a 48 channel Audient board in my new dedicated facility being built now.
"But for my home project studio this is perfect. I use 16 channels of passive summing that is then pre-amped back to line level with an SSL preamp. After than it goes through an SSL G series buss compressor. This setup is basically mimicking the master buss section on an SSL G Series console. The difference it makes to just doing a in the box digital bounce is incredible."
Cortelco 2500 phone
"My wife calls me on this when the windows start rattling downstairs.
"I love old phones and kinda collect them, especially love this one, it reminds me of growing up in the 80s and gets me all nostalgic and inspires me to make cool music."
Bongos
"When ideas fail and I get board, I bang on these until something comes in my head.
"I was a drummer growing up so I have to have something lying around to bang on from time to time."
Dead plant
"This is what happens when you go on tour for two months and nobody waters your plant..."