Last week Waves launched their early bird Black Friday sale with a selection of some of their most popular plugins at a bargain price. Well, week two of their sale has arrived and with it, loads more of their essential production tools are up for grabs. Whether it's an emulation of a classic console or something to give your bass a boost, you won't want to miss out on these mix-enhancing plugins.
With a wave of fresh plugins for just $19.99 as part of their early bird Black Friday sale, you're getting some huge discounts of up to 90% off the original price. But to sweeten the deal even further, the company is offering up to 40% more off this already heavily discounted price. If you buy two plugins, you get a further 10% off the second title. Buy three, get 30% off the third, or buy four plugins and you will get 40% off the fourth.
Sounds complicated but we've done the maths so you don't have to! Essentially if you buy four plugins in the $19.99 range - and remember, they are already heavily discounted - you will get them for just $63.97, a further discount of around $16!
There are more than 20 plugins discounted to $19.99 and some of these include Waves' signature plugins where big-name producers offer up their favourite sounds and settings in software form. So you can get Maserati GRP, which features multi-effects from Grammy-winning mixer Tony Maserati, or Butch Vig Vocals, which delivers vocal multi-effects by the famous Nirvana and Foo Fighters producer.
Below we've picked out some of the best offers in this latest Waves deal, on plugins we rate and in some cases have reviewed. And remember, if you buy more than one, further discounts apply! Want to see which Waves plugins we love? Check out our recently updated guide to the best Waves plugins.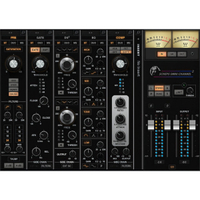 Scheps Omni Channel: Was $149, now $19.99
We've used the Scheps Omni Channel on pretty much every instrument at some point, whether adding a light touch of vibe or totally transforming the properties of a track. It's a 5-module channel strip that features preamp, EQ, de-essing, compressor, and gating, making it a proper Swiss-army knife tool for your productions. There are loads of great presets built into it that make a good starting point for beginners, and if you know your stuff, plenty of options to tweak and shape your sounds.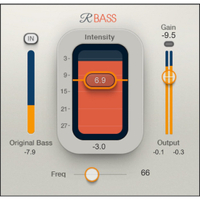 Renaissance Bass: Was $79.99, now $19.99
More commonly known as R-Bass, Waves Renaissance Bass is an essential tool for any producer, and we, among many, many music producers have been using it for years. It may be old but its algorithm is still one of the best in the business for adding richness and punch to instruments in the low end. Whether you want your kick drum to stand out more or you want the bassline with some added rumble, R-Bass is a simple yet indispensable tool for music production.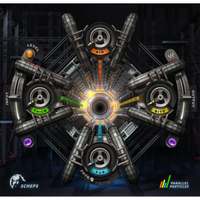 Scheps Parallel Particles: Was $129, now $19.99
Another Andrew Scheps signature model, the Scheps Parallel Particles plugin is a brilliant option for enhancing the vibe of a particular instrument that isn't quite cutting it in the mix. Based on Scheps' parallel processing tools, it's a fantastic quick fix for any instrument you like be it a synth bassline, a shaker, or a lead part that needs an extra push to the front. We found it incredibly easy to use thanks to the simple interface and it's one of our top choice saturation plugins.
We're keeping a keen eye on this year's best Black Friday plugin deals, but this double discount deal looks like one of Waves' best of the year so far. And considering this is week 1, we're expecting more great discounts all the way up to Black Friday itself.
Explore more Black Friday sales