The best new gear of Musikmesse 2016: news, photos and video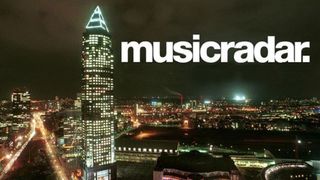 Messe mopped up
MUSIKMESSE 2016: It might not have the 'first exhibition of the year' buzz of the NAMM Show or the cool factor of new fairs on the block such as Superbooth16, but the Frankfurt Musikmesse is still a big deal.
In fact, as far as music making equipment trade shows in Europe go, it's the biggest of deals, so from 7 to 10 April, all of MusicRadar's many eyes will be on it.
You can keep track of every single Musikmesse 2016 story we post on our dedicated hub page, but if you just want the very best bits, this regularly updated highlights gallery is the place to be.
So, click on through to discover what we think are the most exciting new products of the show.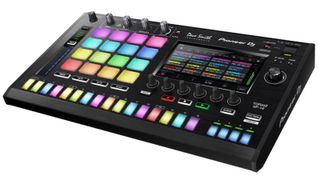 Pioneer DJ Toraiz SP-16
It's a brave company that takes on Native Instruments, Ableton and Akai in the pad-based music production stakes these days, so hats off to Pioneer DJ for giving it a go.
The Toraiz SP-16 looks to have a few things working in its favour (though the name might not be one of them), including Dave Smith analogue filters and standalone operation.
At £1,279/€1,599, it's not going to be cheap, but we can't wait to get our hands on an SP-16 (let's just call it that, shall we?) when it's released in the summer.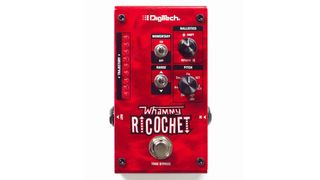 DigiTech Whammy Ricochet
While we were over at the DigiTech booth at NAMM earlier this year, we let out a desperate plea to marketing manager Tom Cram: "Make a mini Whammy!" we cried. To which Cram replied, "Well, I've got something hidden away… but I can't show you yet."
It appears the Ricochet is what Cram was referring to, and now it's here, we're in two minds: on the one hand, it's brilliant for anyone after Whammy swoops and dives from a small footprint; on the other, we wish it had an expression output for players seeking to downsize from the big ol' treadle-equipped Whammy.
Either way, we're looking forward to getting our hands on it: a commendable range of intervals (including the all-important octaves), choice of momentary or latched switching and the Whammy's world-beating tracking make this one of the most exciting products in DigiTech's product line-up so far.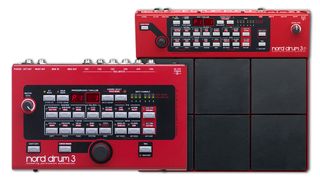 Clavia Nord Drum 3/Nord Drum 3P
The red rhythm machine arrives in version 3 form, with new reverb and delay effects, a simplified sound selection mode and Sound Banks for creating custom kits on the fly.
However, perhaps the biggest news is that you now have the option of buying Nord's module and pad controller as one unit, the Nord Drum 3P. A very welcome addition to the line-up, we'd say.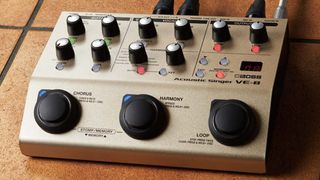 Boss VE-8 Acoustic Singer
The latest multi-effects offering from Boss makes a lot of sense. Creating an all-in-one solution for singing guitarists is nothing new, but designing something for acoustic singer-songwriters? Now, that's a good idea.
What we like most is the fact that Boss hasn't tried to make the VE-8 everything to all (wo)men: rather, it's stuck to useful effects for acoustic players and singers, focusing on harmonies, distorted vocals, an easy-to-use looper and one-knob piezo tone enhancer.
The effects, too, are well-considered: chorus, reverb, octaver, delay. You don't need more than that. Judging from social media, responses to the video below have been mixed, but it actually sounds pretty good to us - nobody really expects real-time multi-effects harmonies to sound exactly like human beings, do they?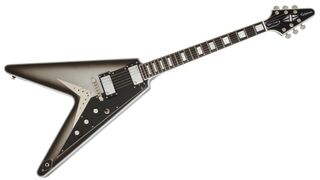 Epiphone Ltd Ed Brent Hinds Flying V Custom
After years of back and forth with first Gibson and then Epiphone (as detailed over on Hinds's Instagram account), Mastodon's lead machine finally got his hands on a signature model - and boy, is it sweet.
For one, Silverburst is among the coolest finishes known to man, but more importantly, Epiphone's Custom Shop has been playing an absolute blinder lately, as recent signature models from Messrs Lee Malia, Björn Gelotte and Gary Clark Jr attest.
We're very taken by the prospect of Brent's own Lace USA pickups, too, and if the price clocks in at around the £599-£699 mark, like other signature Epis, this could make for one of the best-value Flying Vs around.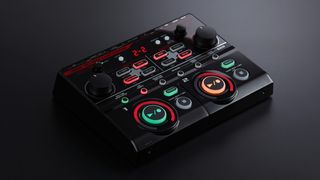 Boss RC-202
Looping and effects are two things that Boss knows all about, and the RC-202 marries its expertise in both fields.
With one-man/woman performers currently in vogue, we think there'll be plenty of demand for this desktop unit, which enables you to work with two stereo loops simultaneously and promises more real-time processing than any other product of its type.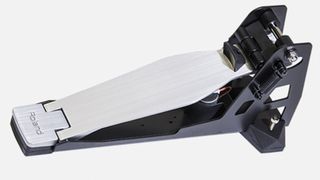 Roland FD-9 and KT-9 kick and hi-hat triggers
Roland has revealed two ultra-quiet new kick and hi-hat trigger pedals aimed at the headphone drummer who needs to further reduce noise.
The FD-9 has a patent-pending low noise linkage, while the KT-9 is simply bereft of beater.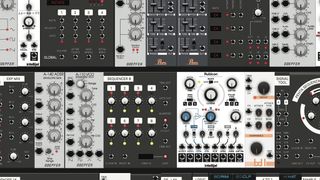 Softube Modular
So you want to get into Eurorack modular but don't have the time, money or space to put a hardware system together: what do you do?
Softube might have the answer in the form of its succinctly-named Modular plugin, which includes officially-endorsed modules from Doepfer and Intelligel (we're told that more companies will be getting onboard soon).
In short, this is Eurorack in software, with the basic plugin costing $99 and further modules available as optional extras.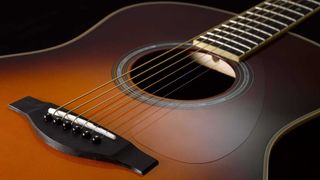 Yamaha TransAcoustic
Yamaha promised a revolution, and it looks like we've got one: the company's latest acoustics deliver effects without the need for amplification.
Adding reverb and chorus to an unplugged acoustic could really help to inspire playing - after all, we all know how lacklustre a dry guitar can sound recorded.
Whether you think it's a gimmick or a genuinely exciting innovation, one thing's for sure: Yamaha is in a market of its own with these.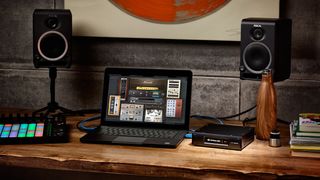 Universal Audio UAD-2 Satellite USB
Universal Audio is now offering Windows users improved performance and lower latency with USB 3 versions of its UAD-2 Satellite DSP boxes, which enable you to run the company's powered plugins.
Both Quad and Octo versions are on offer in various bundles.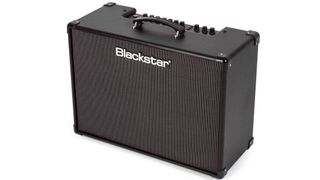 Blackstar ID:Core Stereo 100 and 150
These high-powered takes on Blackstar's ID:Core amps aren't exactly new - we had a sneak preview at NAMM - but their imminent availability is definitely something to be celebrated.
Most important is the price: £229 for the 100, £299 for the 150 is a phenomenal deal, especially when you consider the new polyphonic octaver, built-in looper and USB connectivity.
We're calling it now: this has best-value amp of 2016 written all over it.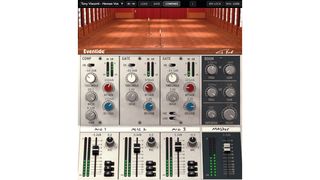 Eventide Tverb