Black Friday microphone deals: Quick menu
Okay, Black Friday may be the last thing on your mind right now, but if you want to grab a mic-related bargain when the time comes, you'll want to be organised.
Picking the right mic can be a tough call, so we've taken the time to walk you through the process. From handy shopping tips to answering frequently asked questions and even hand-picking a selection of our top microphone deals for you.
Traditionally this is the best time of year to start expanding your microphone collection, as all the major music retailers get in on the Black Friday action. So whether you are looking for a cut-price condenser, a cheap-as-chips podcast microphone, or a seriously discounted live mic, you'll find it this Black Friday.
Black Friday microphone deals: Quick links
Black Friday microphone deals: Editor's picks
Black Friday is a while away yet, but there are some great offers floating around already. These are our current top picks.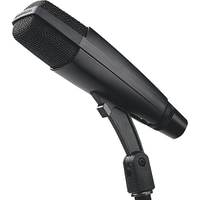 Sennheiser MD 421-II: was $429, now $399
The Sennheiser MD 421-II has to be one of the most popular microphones ever, and right now you can bag one for only $399 at Guitar Center! Whether it's vocals or drum overheads, this large-diaphragm dynamic mic can do it all.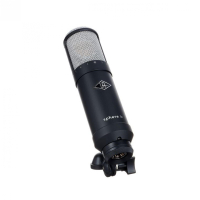 Universal Audio Sphere DLX: Save $200!
Get 38 of the most coveted microphones ever made in one package! Using the most sophisticated digital technology, the Universal Audio Sphere DLX allows you to model a myriad of popular mics, all without ever having to swap out the physical mic or change placements.
Black Friday microphone deals: FAQ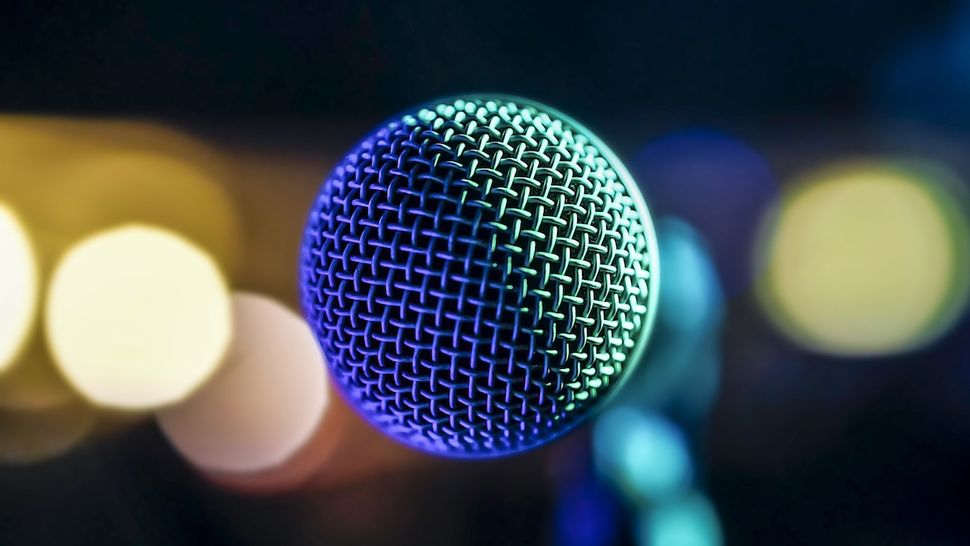 When is Black Friday
For 2023, the Black Friday microphone deals will officially arrive on Friday, November 24 - the day after Thanksgiving and less than a month before Christmas. As usual, the deals will extend across that weekend (also known as Cyber Weekend) before the Cyber Monday music deals finish the event with a bang on Monday 27 November.
Now, we've covered Black Friday for long enough to know that many of the best Black Friday microphone deals will emerge in the weeks leading up to the big day, some as early as mid-October - and better yet, many deals stick around well after the event and into December.
If you're using Black Friday to save money on Christmas gifts, our guide to the best Christmas gifts for musicians is great for inspiration.
What Black Friday microphones deals should I expect?
We'll be keeping a close eye on the big music retailers throughout October and November, scouring the internet for the very best Black Friday microphone deals we can find.
Based on last year's evidence, the Thomann Black Friday sale, Guitar Center Black Friday sale, Sweetwater Black Friday sale, and Musician's Friend Black Friday sale are the places to go if you are looking for a tasty deal on a new microphone. Every year we see stellar discounts applied to all categories of mics, from studio stables to stage-ready workhorses and even podcast mics.
The Amazon and Walmart Black Friday sales will be massive as always, too. Here you'll be able to pick up everything from cheap wireless headphones and Amazon Echo devices, to top music gear – we'll be bringing you the best deals we can find across these events.
We've been covering the Black Friday music deals for years now, so you can rest assured our teams will be hunting down the best offers before anyone else and sharing them with you first.
Black Friday microphone deals: Shopping tips
1. Create a wishlist early - If you really want to win big when the Black Friday microphone deals start flowing, our biggest tip would be to get your research done early. That way you know exactly what you're looking for once it's time to strike.
The good news is that we can help you with that...
To help you create your dream shopping list, take the time to explore our expert and up-to-date buying guides and reviews. These will arm you with everything you need to know about buying the best audio interface, acoustic guitar strings, guitar tuners and so much more.
2. Work out what you actually need - Check out your favourite brands, and see what you need and will genuinely use - don't waste your cash and fill your basket with stuff you'll never use. Has a popular model just received an update? Well, if so, perhaps the old version will be massively discounted for Black Friday?
3. Consider your guitar goals - What do you want to achieve with your singing or recording goals for the next 12 months or so? Is there gear out there that will help you hit them? Are you looking to join a band? Now could be the time to invest in a giggable microphone.
4. Clear some space - Something else you should consider ahead of time is whether you have enough space in your studio. Now might be the best time to get rid of any unnecessary gear that is taking up space - and better yet, if you sell it, you could put that extra money towards your Black Friday purchase.
How we choose deals
Here at MusicRadar, we are experts in our field, with many years of playing and product testing between us. We live and breathe everything music-making, and we draw on this knowledge and experience of using products in live, recording and rehearsal scenarios when selecting the products we recommend.
First and foremost, we are players and creators, and we want to match like-minded folk with the right products for them, at the best prices.
For us to recommend a deal on guitars or anything else it has to be a product we rate that's a genuinely great price or part of a truly fantastic bundle. It's also important that we only recommend retailers where you will have a positive shopping experience.
Why you can trust our choices
We spend a lot of our time scouring music retailers for fantastic deals on our favourite guitars, amps, pedals and accessories. Not only is it our job to research and recommend the best gear in our buyer's guides and reviews, but we're also dedicated to helping musicians get the best deals on the stuff they need, too. After all, the only thing better than new gear day is a hearty discount.
We cover a lot of the big sales events throughout the year, including Memorial Day, 4th of July sales and Amazon Prime Day, and we have a good view on which products are likely to receive the biggest discounts and when, the prices they've been in the past and which deals are genuinely worth a look.
Black Friday microphone deals: what happened last year?
Last year's Black Friday microphone deals were some of the best offers we've ever seen, but we're hoping that the retailers go even bigger this year. These are some of the highlights from last year's event.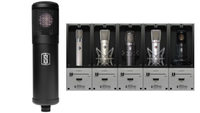 Slate Digital VMS ML-1: $799, now $499, save $300
One mic to rule them all! Slate Digital's VMS ML-1 unleashes eight vintage-inspired microphones into your locker with Slate's brilliant microphone modelling VMS platform. Switch between models after you've recorded to audition a dream mic locker comprising mics that cost tens-of-thousands each.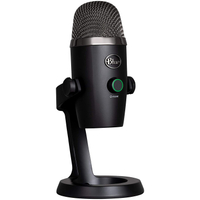 Blue Microphones Yeti Nano: Was $99, now $79
Is the standard Yeti a bit too much for you? For those that want the Yeti sound and build quality without the size or extra features, the Nano is the mic for you. It delivers the typical Blue Microphones high-fidelity sound, but with only two pickup patterns - Cardioid and Omni-directional. With no-latency monitoring and onboard controls, the Nano makes vocal recording a joy.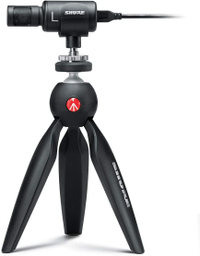 Shure MV88+ Desktop Kit: was $249, now $219
If you're a content creator just using your phone to capture video you've probably nailed the cinematography bit but struggle with the audio. The Shure MV88+ fixes that by capturing clear, crisp, directional sound with no complicated setup or fuss. Just quality content. This bundle contains all the kit and cables (iOS & USB-C) you need to connect most iOS and Android phones, a phone clamp and a Manfrotto PIXI mini tripod.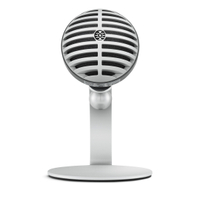 Shure MV5 Digital Condenser (Silver): $99, now $89
If aesthetics is critical to your YouTube channel – perhaps your content is about beauty – but you're working to a tight budget, we recommend the MV5. It sounds great but just as importantly it looks pretty cool in its retro inspired casing. As always, beauty is more than skin deep, and this clever little condenser mic features a simple USB input, three DSP presets for faultless recording and a headphone socket for direct monitoring. It's also very affordable.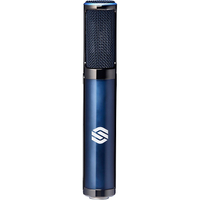 Sterling Audio ST170 Active Ribbon Mic: $229, $149.99
Ribbons are fast becoming everyone's favourite mics again because they sound, well, astonishing. You see they have the uncanny ability to be highly detailed without being oversensitive. This means you can use the ST170 on almost anything – vocals, electric guitars, acoustic guitars, drums, overheads – and they'll all sound magnificent.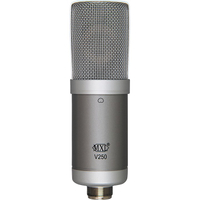 MXL V250 Condenser Microphone: $199.99, $169.99
You can spend thousands on a decent vocal mic. Or you can buy an MXL V250 for just $169.99. This large diaphragm condenser, with its characterful 10kHz presence boost, has been specifically voiced for vocals. It exhibits a rich, full-bodied sound that flatters almost anyone who gets near, but it loves acoustic guitars and pianos too.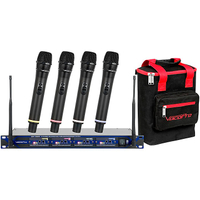 VocoPro UHF-5805 Plus Wireless System: $598, $508.30
This is for you if you're after a full set of wireless performance mics at a ridiculously affordable price. You get four handheld mics, each on their own UHF channel, a 1RU receiver with sturdy metal chassis, two dual mic chargers and a mic bag. It complies with the latest FCC frequency rules and is the perfect all-in-one solution for halls of worship, DJ sets, and vocal groups.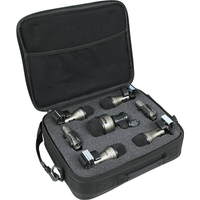 CAD PRO-7 Drum Microphone Kit: $199.99, $169.99
Stop wasting your time micing up your kit with a couple of old mics and instead bring out its full sonic potential with this comprehensive set from CAD. The PRO-7 drum mic kit includes one KM212 dynamic cardioid kick drum mic, three TM211 dynamic cardioid tom mics, one SN 210 dynamic cardioid snare mic and two CM 217 cardioid mini pencil condenser overhead mics. Your kit deserves nothing less!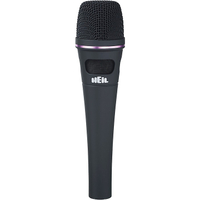 Heil Sound PR 35 Dynamic Mic: $269, now $228.65
Here's a magic mic from the genius that is Bob Heil. It's a handheld vocal mic that features an incredible amount of rear rejection, exhibits next to no handling noise or electronic interference, rejects feedback like nothing else on earth but has excellent articulation and a very natural upper mid-range. In short, it's one of the best stage vocal mics out there. It also handles guitar cabs, drums and more…
Find more epic deals on a range of music gear below