Musician's Friend Black Friday Deals: Quick Menu
1. Quick links
2. Editor's picks
3. FAQ
Whilst Black Friday has officially ended, the Musician's Friend Black Friday deals are still in full swing with a massive up to 50% off music gear. It's an impressive discount and the sale will continue until November 26, which is excellent news for musicians looking for some great value gear.
We're expecting that when Monday comes the Musician's Friend Cyber Monday deals will be launched, potentially offering even more savings on music gear. Like we've done here, we'll be keeping a close eye on the sale and updating the page as and when the best deals land.
There are still some fantastic savings available in the Musician's Friend sale right now though, including $200 off the super cool Sterling by Music Man Mariposa, a hefty $589 off the Roland Fantom-07, and $150 off the Alesis Nitro Mesh electronic drum set. One of our favorite deals that's still available has to be the KRK Classic 5 G3 studio monitors though, which are outstanding value at just $99 each!
Keep scrolling for quick links to the sale and a handpicked selection of deals from the expert writing team here at MusicRadar.
Musician's Friend Black Friday deals: Quick links
Here you'll find all the best sale action in the Musician's Friend Holiday Deals:
Editor's picks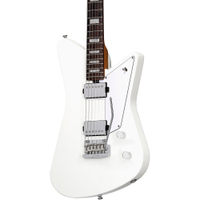 Sterling by Music Man Mariposa: $599.99, $399.99
The esoteric looks of the Sterling by Music Man Mariposa will come as no surprise to anyone who's heard design collaborator Omar Rodriguez-Lopez's guitar work. It's got a phenomenal $200 discount and just like the man himself, this guitar is angular, dynamic, and tonally versatile.
Price check - Sweetwater $599.99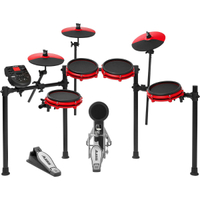 Alesis Nitro Mesh: $449, now $299
With a hefty $150 discount, this brilliant Alesis Nitro Mesh kit gives you the full drumming experience for much less. It's one of the best budget e-kits you can buy, providing a realistic feel and robust build quality, now at an even more reasonable price.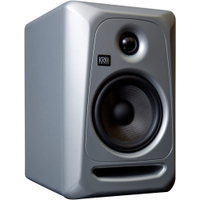 KRK Classic 5 G3: Was $149.99, now $99.99
One of the most popular studio monitors around, the KRK Classic 5 G3 is already great value for money, even without the extra $50 off at Musician's Friend. It takes the price down drastically, we've seen them going 2nd hand for the same price so it's a fantastic saving if you're looking for your first monitors.
Price check - Amazon $119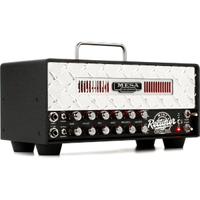 Mesa/Boogie: Up to $679.80 off
With select savings well over the $600 mark, it's the perfect time to grab yourself a premium tube amp for less. There's a selection of combos and tube amp heads too, so no matter what your style you can get that sought-after Mesa tone for less.
Roland FANTOM-07: Was $2,079.99, now $1,490.99
This complete music workstation from Roland is designed to streamline your music creation and play the part of a performance keyboard all in one. It's got a huge $589 discount in the Musician's Friend Black Friday sale and even includes cables, a stand, an expression pedal, and a sustain pedal as part of the package.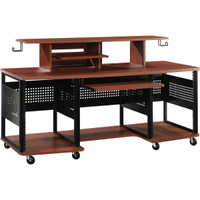 Studio RTA Producer Station: $729.99, $499.99
If you're looking to upgrade your home studio for Black Friday, the Studio RTA Producer Station is the perfect base for all your projects. Packed with features like rack spaces, headphone hooks, and a slide-out keyboard shelf, it's the perfect size to grow your home studio into something a lot more professional. With a $230 discount, it's a great way to upgrade your studio desk.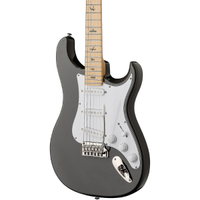 PRS SE guitars: 20% off a huge selection
From the ever-divisive John Mayer Silver Sky to the sumptuous PRS SE Hollowbody II there's a huge selection of PRS SE guitars with 20% off in the Musician's Friend Holiday Deals. PRS SE offers fantastic build quality, stunning looks, and beautiful tone for less.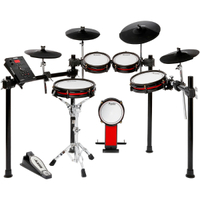 Alesis Crimson II SE: Was $1099, now $849
If you're looking for a full-on electronic kit with all the bells and whistles, the Alesis Crimson II SE is a fantastic choice. We love Alesis' mesh drum heads for their realistic feel and with a hefty $250 discount, it's a great opportunity to pick up a quality e-kit for less.
Musician's Friend Black Friday deals: FAQ
When is Black Friday?
Black Friday is the name given to the day after Thanksgiving in America, and this is the day when thousands of retailers launch their pre-Christmas deals across a ton of products. Online retailers and those with brick-and-mortar stores get involved, giving you plenty of choice when it comes to your Black Friday shopping.
Black Friday 2023 starts on Friday 24 November and goes right through until Monday 7 November when we'll see the Musician's Friend Cyber Monday deals start to drop. However, the Musician's Friend Black Friday deals, as with sales from other retailers, are likely to start going live well before then. So while we still expect the juiciest deals to land around the 24th, there will be early offers to shop in the run-up to that bumper sales weekend, possibly even from as early as October.
What deals can I expect on Black Friday?
Musician's Friend had a strong Black Friday sale last year, with plenty of guitar deals across a range of top brands including Fender, Yamaha, Gretsch and others. Plus, it ran offers across a variety of other music making areas too, so your entire band could have found gear for less among the previous crop of Musician's Friend Black Friday deals.
There were also meaty 50% discounts in the Musician's Friend Black Friday sale last year, in addition to killer deals on individual products like Roland V-Drums and Supro amps. We're fairly confident that we'll see more of the same from this year's Musician's Friend Black Friday sale, with hefty overall discounts as well as spotlight deals on solo products.
It's been the trend for the last few years that sales will drop much earlier each year to ensure people can get a headstart on Christmas shopping and help budgets stretch further.
Can I get free stuff on Black Friday?
You're probably not likely to get totally free gear on Black Friday, but there are often bundle deals going on that can be great value for money. Last year at Musician's Friend there were some excellent bundle deals on electronic drum sets, giving you extras like drumsticks, headphones, bass drum pedals, and drum thrones at a discounted rate.
If you keep an eye out you can often find great bundles, or sometimes 'gifts' added to products to entice you to buy. This could be something like a carry case for a multi-effects pedal, or some XLR cables with a vocal mic.
Is Musician's Friend legit?
Musician's Friend have been operating for over forty years, providing top quality music gear to musicians. They are part of the same group as Guitar Center and Woodwind & Brasswind, so you can rest assured they are the real deal.
Musician's Friend offer free shipping in the US, price matching, 45 day-returns (which is sometimes extended for the Christmas period) and a 2-year standard warranty on guitars and basses, so you're well covered if you decide the item you purchased isn't for you.
How to prepare for this year's Musician's Friend Black Friday deals
1. Create a wishlist early - There's going to be so much noise around Black Friday deals that you'll have a much better time if you go into knowing exactly what you want. Making a list is a great way to stay focused during the deals bonanza.
2. Work out what you actually need - Have a look at your existing gear collection and find out where the gaps are. By making sure you buy something you need, you'll prevent buyer's regret, potentially save yourself money, and improve yourself as a musician.
3. Consider your music-making goals - Are you planning on finally recording that solo album this year? Perhaps you need a sample pad to further enhance your band's live show. Whatever it is, make sure you're buying something you're actually going to use, rather than hitting add to cart just because that fuzz pedal has a massive discount.
4. Make some room - Having a pre-sale clearout is not only a great way to save space in your practice room or your home studio but can also free up funds for more gear. Those you share your home with will probably thank you too!
How we choose the best Musician's Friend Black Friday deals
Our team of writers here at MusicRadar are all musician's too, so music gear is something we all spend a lot of time with. We all own arguably too much gear, whether it's synthesizers or guitar pedals, because music is an integral part of our own lives.
It's literally our job to review and recommend music gear, and like you, we love making music. We would never recommend something we wouldn't use ourselves so to the make the cut here, it has to be a genuinely good deal.
Musician's Friend has a great selection of gear and their Black Friday sale always offers up some excellent deals, so we're always happy to recommend them as a retailer.
Why you can trust our choices
We don't just spend Black Friday bargain hunting, it's a year-round job for us! We spend a lot of time searching the Musician's Friend website for the best deals, all to pass them along to you, dear reader. It's our job to research and recommend the best music gear for our buyer's guides and reviews but as gear hounds ourselves, we're also always on the lookout for a great deal.
This year we've covered a bunch of huge sales at Musician's Friend, including up to 40% off music gear for the President's Day sale, and the huge Memorial Day sale which also saw up to 40% off loads of great gear.
Last year's Musician's Friend Black Friday deals highlights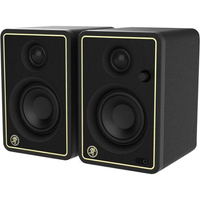 Mackie CR3-X Studio Monitors: $109.99, $79.99
Amongst the best budget studio monitors you can buy, these powered speakers saw a nice $30 off the asking price in the Musician's Friend Black Friday deals last year. Plenty loud for their small size, they retain their clarity at all volume levels. Great for the budding producers out there, with a nice flat response ensures your mixes will sound great everywhere.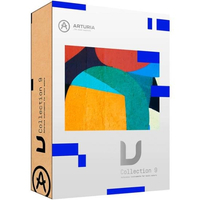 Arturia V-Collection 9: $599, $299
Just as popular in professional studios as it is in home recording situations, the Arturia V Collection is one of those must-have VSTs for all music-makers. Featuring 32 painstakingly recreated models of the world's greatest synthesizers, a whopping 14,000 presets ensure you'll never run out of inspiration for your next songwriting or mixing session. Last year's Musician's Friend Black Friday deals saw a frankly ludicrous $300 off this vital VST.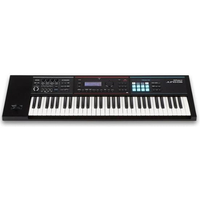 Roland JUNO-DS61: $999.99, $699.99
This powerful synthesizer packs a huge array of sounds, marrying it with ease of use to give you the power of music creation anywhere and everywhere. We loved the rich organ and pad sounds in particular, and last year's Black Friday Musician's Friend deals saw a lovely $300 reduction. The keybed feels super playable, a drastic improvement on previous models and there are tonnes of options for deep editing and expanding the already vast sound banks.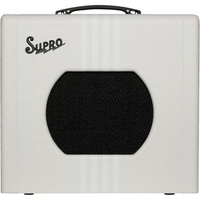 Supro Delta King 10: $599, $399
A regular feature in our best-of lists and guides, we couldn't believe it last year when we saw Musician's Friend had knocked $200 off this brilliant boutique tube combo. It's got a FET-driven boost, Pigtronix FAT high gain mode, and a built-in analog spring reverb, making it a super versatile amp for home recording and small shows.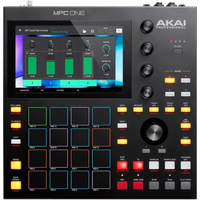 Akai MPC One: $899, $699
If you're easily distracted working on the computer, then we'd heartily recommend the Akai MPC, a standalone production center with an intuitive workflow. Utilized by Kanye West, Mark Ronson, and J Dilla, this unassuming box of tricks has been a secret weapon of electronic music for decades now. It saw a healthy $200 discount in the Musician's Friend Black Friday sale last year - giving you a full production studio in a portable unit for much less.