New music tech gear of the month: review round-up (July 2012)
13 products at a glance
Every month, MusicRadar's industry-leading sister magazines - Guitarist, Computer Music, Total Guitar, Rhythm and Future Music - publish the best independent and in-depth music-making gear reviews.
We've collated the latest plug-ins, hardware, iOS apps and other products to have fallen under the watchful eyes of the Computer Music and Future Music test teams.
All the gear on show here was originally reviewed in Computer Music issue 180 and Future Music issue 254. First up, a top-class processor courtesy of Brainworx.
Brainworx bx_saturator ($229)
MusicRadar's verdict: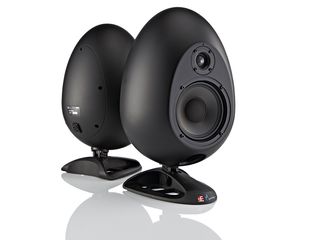 sE Munro Egg 150 Monitors (£2,061)
MusicRadar's verdict:
Livid Instruments CNTRL:R (€899)
MusicRadar's verdict:
SE Electronics 2200a MkII (£335)
MusicRadar's verdict:
Zynaptiq PITCHMAP ($399)
MusicRadar's verdict:
UAD UA 1176 Classic Limiter Collection ($299)
MusicRadar's verdict:
Line 6 Mobile Keys (£99 and £129)
MusicRadar's verdict:
Logic Café ControlSkin (£30)
MusicRadar's verdict:
IK Multimedia iRig Mix/DJ Rig (£71)
MusicRadar's verdict:
Sample Logic Synergy X ($399)
MusicRadar's verdict:
Toontrack Pop! EZX (£55)
MusicRadar's verdict:
TriTone Digital ClassicTone-560 (€129)
MusicRadar's verdict:
Best Service Peking Opera Percussion (£109)
MusicRadar's verdict: