Waves makes some of the best plugins out there, and it is software used by some of the biggest names in music production. These plugins can offer exacting emulations of the finest studio production tools in history, or deliver modern production techniques like automatic vocal tuning.
There are hundreds of Waves plugins available and Waves often likes to do deals on them, but this time the company has gone one step further. It has put a selection of 100 of its plugins in the 'Waves 40% Off Zone', slashing each one's already heavily-discounted price by another 40%. This means savings can be as much as 91% in total. But that's not all. If you spend $50 on them, you get another plugin free; spend $80 and you get two more plugins for free! Will this offer best anything we see in this year's Black Friday plugin deals?
Software plugins in the deal include emulations of the legendary 1176 and LA-3A compressors, other titles based on gear at the iconic Abbey Road studios, and more modern processors like Waves OVox for vocals and Smack Attack for drums and percussion. Want to see which ones we rate? Check out our recently updated guide to the best Waves plugins.
With this double discount offer on some of the best plugin emulations out there, it's clearly a good time to enter the Waves 40% Off Zone. Here are some of the best deals. Grab them while you can!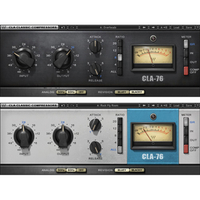 Waves CLA-76: Was $249, then $49.99, now $29.99
This is an emulation of the UREI 1176, an ultra-fast response FET compressor with tube-like distortion. This version features two emulations of the 'Bluey' and 'Blacky' 1176 units owned by top engineer Chris Lord-Alge, which have a particularly characterful sound. The 1176 is also known for its 'all buttons in' mode which delivers a fantastic overdriven sound, and the CLA-76 models this effect perfectly. With a massive 88% off, this is a great time to buy this amazing plugin.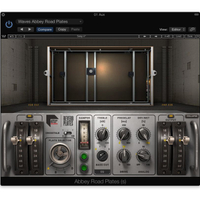 Waves Abbey Road Plates: $199, then $49.99, $29.99
Waves Abbey Road Plates emulates four different physical plate reverbs from the iconic London studio. With these huge, cumbersome reverbs, the hardware had large metal plates that were vibrated by a transducer. Fortunately this plugin is a lot easier to use, but the effect is just as good as the real thing. Check out our tutorial on using Waves Abbey Road Plates here and get a massive 85% off in total with the special deal today.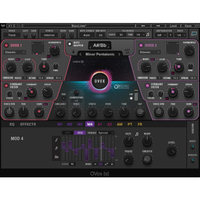 Waves OVox: Was $149, then $59.99, now $35.99
Waves OVox is a very comprehensive vocal effects suite, an incredibly powerful toolbox that is able to vocode, double, synthesise and re-wire any vocal into new musical forms. Not just an effects plugin, OVox is a synth, vocoder, and vocal processor bundled into one massively capable package. It is therefore one of the most flexible and useful vocal applications to own, and now you can get it for what could be its lowest ever price. Check out our tutorial on using Waves OVox here and get a total of 76% off in the sale.