NAMM 2022 LIVE: All the big music gear news as it happened - new guitars, amps, synths and more
Direct from Anaheim, California for the world's biggest music gear event. NAMM = hot new guitars, pedals, synths, drums and much much more
Contributions from
last updated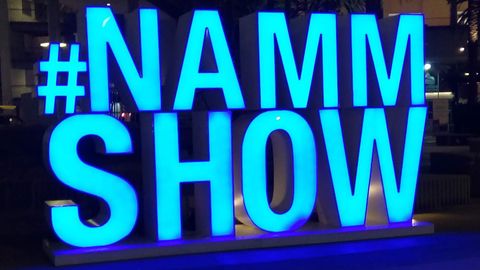 (Image: © Future)
• GEAR EXPO SUMMER 2022: all the latest gear from NAMM and beyond
NAMM 2022: And, we're back! The Winter NAMM Show finally returned to its California home after two years away… except it's summer.
A lot has changed since we last hit the halls of the cavernous Anaheim Convention Centre, but NAMM means the same as it ever did: lovely new music making gear, and lots of it.
Many of the world's biggest manufacturers unveiled their freshest guitars, amps, pedals, synths, recoding gear, drums and more.
As you'd expect, we were there on the show floor, bringing you the cream of the crop across MusicRadar and in this live blog. This is what we found...
Refresh
Martin announces Rich Robinson Custom signature D-28 acoustic guitar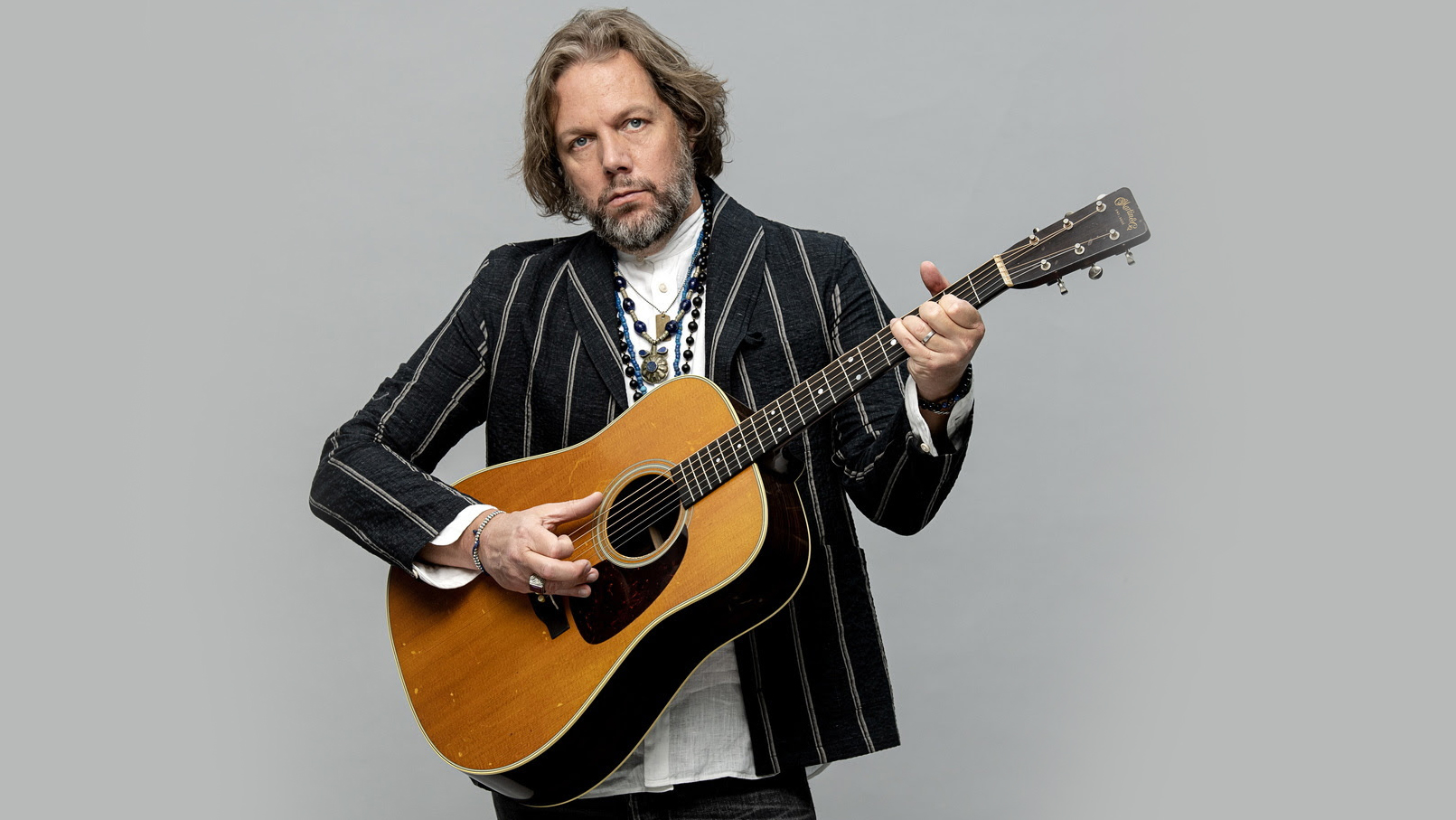 The Martin D-28 is the ideal songwriter's companion so it makes sense Rich Robinson's 1954 model passed down from his father is the basis for his signature acoustic guitar. But it's also a first for Martin too.
The company have never replicated a guitar for a signature model to this level of aesthetic detail before; down to the wear and tear from decades in the Robinson family and writing Black Crowes songs.
Focusrite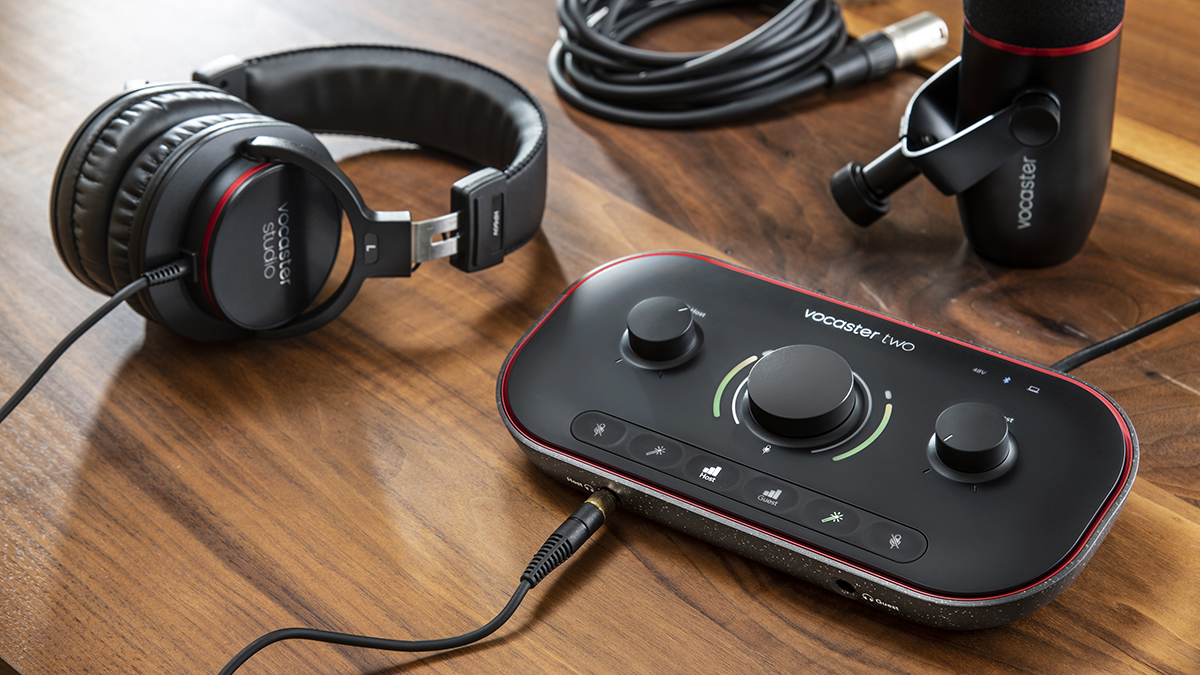 Focusrite joins the podcasting conversation with new Vocaster audio interface range
Focusrite wants to talk about its new Vocaster audio interface range, which is designed specifically for podcasting. This comprises two devices, both of which promise great audio quality and to "remove technical hassle", leaving you to get down to some serious chat.
Despite their simplicity, Vocaster One and Two (as they're known) also come with podcast-friendly features such as Auto Gain, which will set your levels, and an Enhance feature to ensure that your voice sounds crystal clear. Three presets are included here to make things even easier.
TOSIN VS ERNIE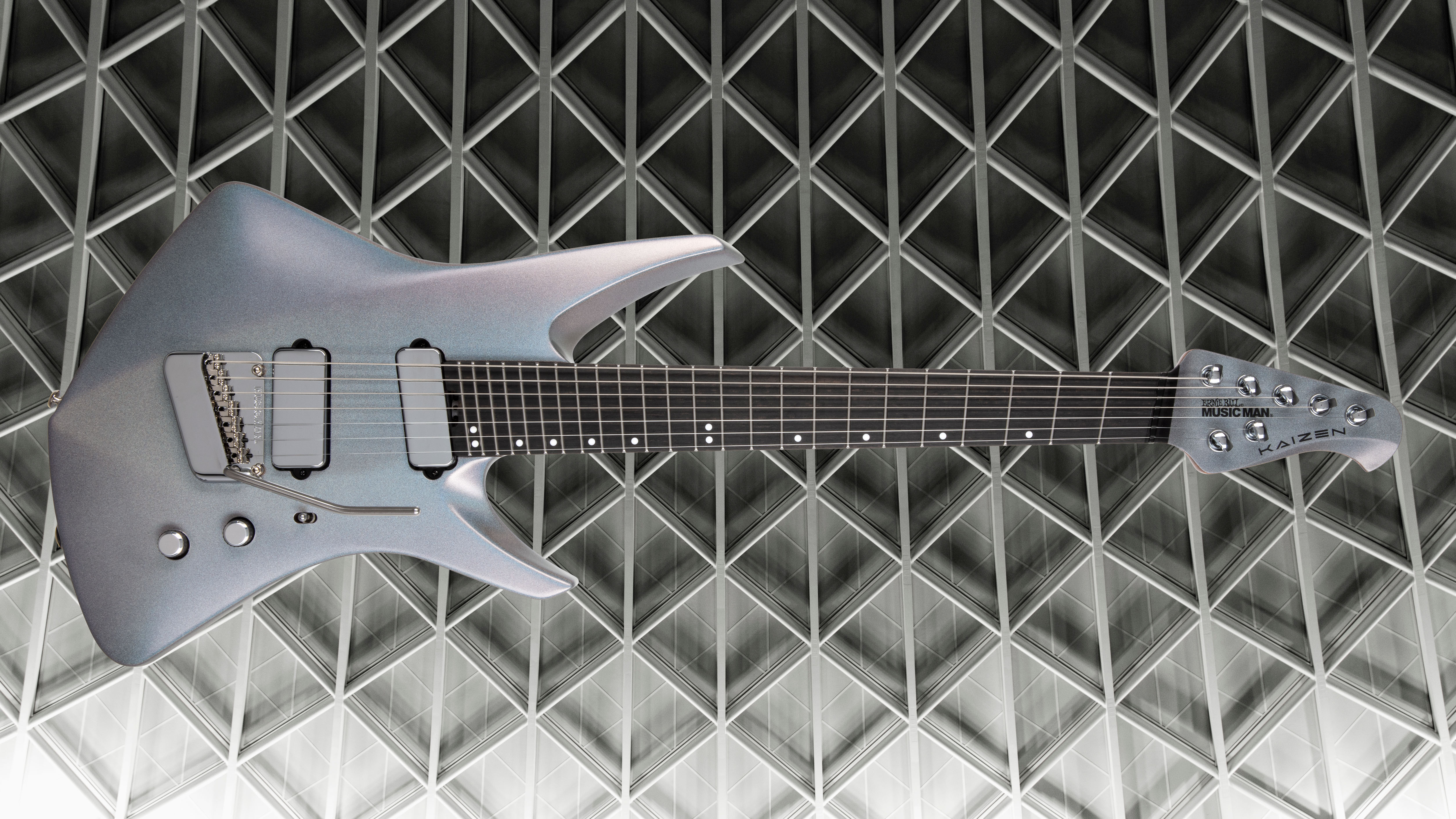 Tosin Abasi and Ernie Ball Music Man collaborate on Kaizen seven-string guitar
Tosin Abasi has proven he's not just a maverick guitarist, but a guitar designer too. While we love the classic guitar shapes, we've really enjoyed the sense of innovation and evolution Tosin brings to his Abasi Concepts electric guitars. The last few years have seen him reach new heights in the field, but now he's chosen to collaborate with Ernie Ball Music Man on a new seven-string guitar; Kaizen.
Burning questions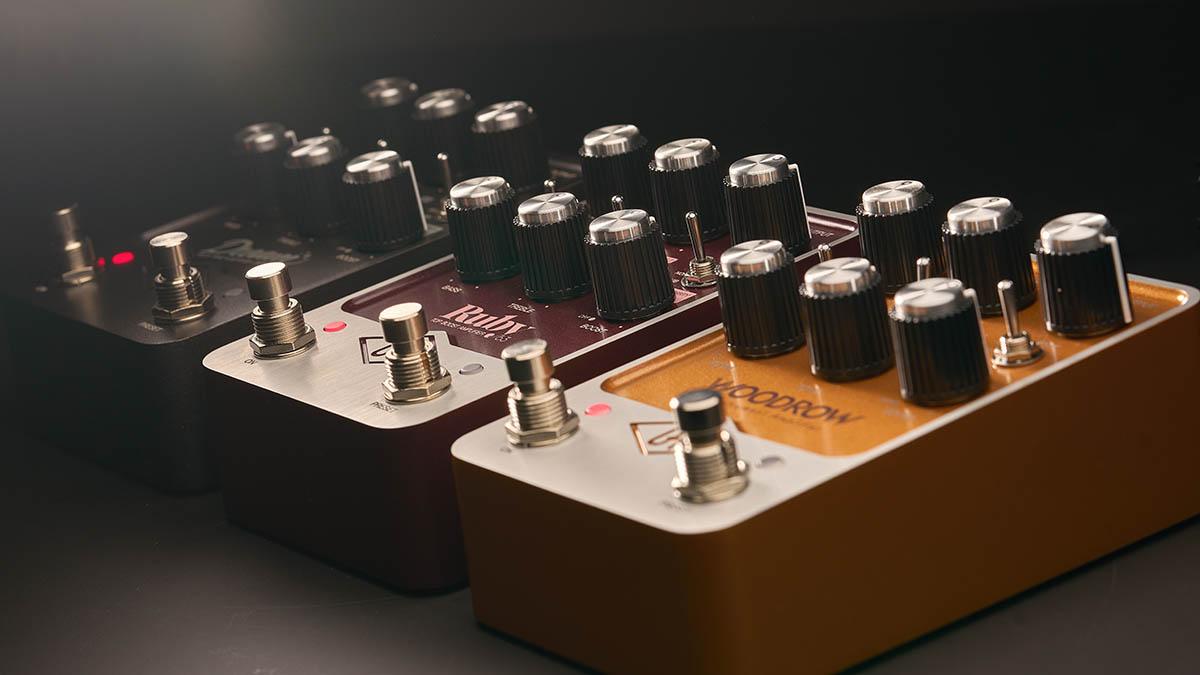 9 guitar gear questions we want to see answered at NAMM 2022
The Winter NAMM Show is finally back in California after two years away… except it's summer. Yes, a lot has changed since the pandemic and while it saw guitar sales rocket, a lack of physical gatherings meant trade shows will virtual-only affairs. NAMM's return means new gear and lots of it, though there's some notable absences.
These include Fender, Gibson and PRS; all three have chosen not to exhibit for 2022's show. However, that could give a lot of other brands the chance to shine even brighter with launches and will be reporting on the key new gear all as the show progresses here. We also hope to find answers regarding where the electric guitar, effects pedal, guitar amp and acoustic guitar markets are heading, and these are our most pressing questions…
---
Look, but don't touch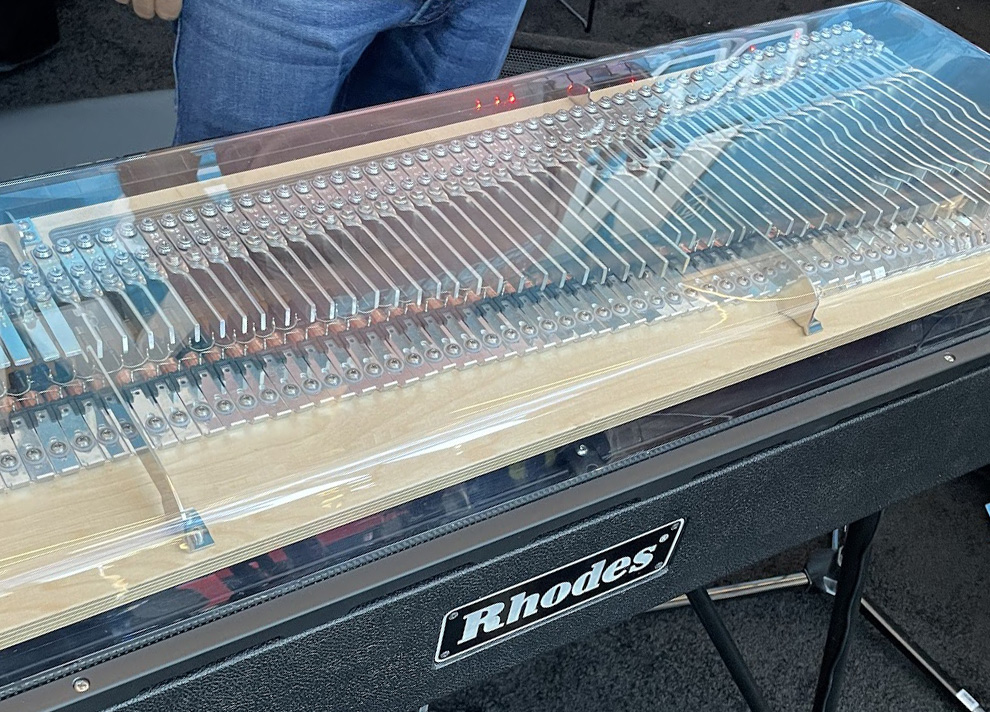 Rhodes brought along one of its 75th Anniversary Edition MK8's to NAMM this year, of which only ten were made. Look, but don't touch...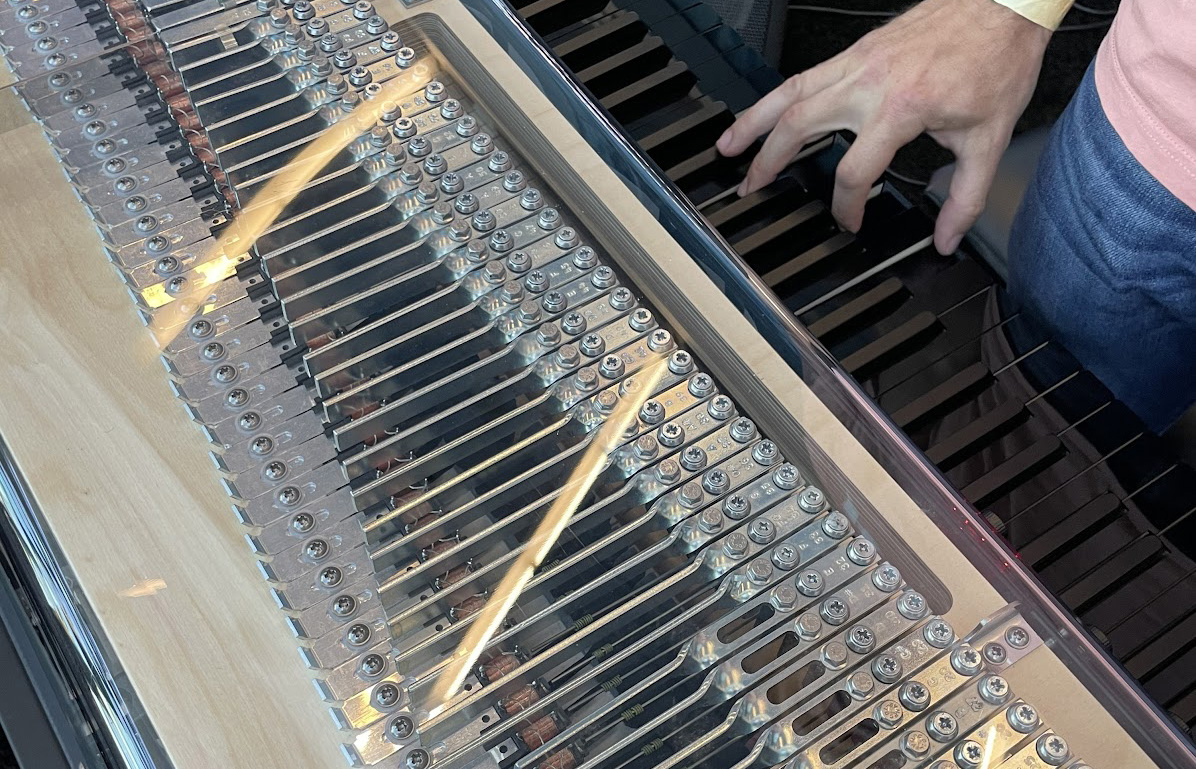 ---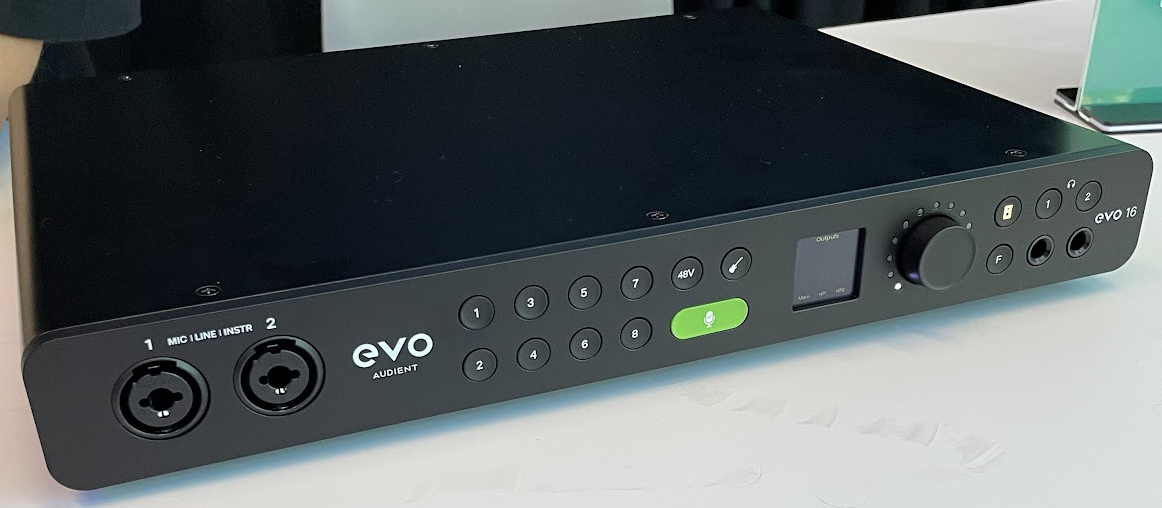 Audient talked us through its new EVO16 interface, and we're intrigued to say the least. The headline here is the SmartGain technology, which uses advanced algorithms to automatically adjust gain levels across all 16 channels, making home recording for drummers an absolute breeze.
---
Custom guitars might not be everyone's thing and often out of the reach of most budgets, but there's no denying that this Haunted Mansion paint job on Minarik Guitars' Scroll model is very well done indeed...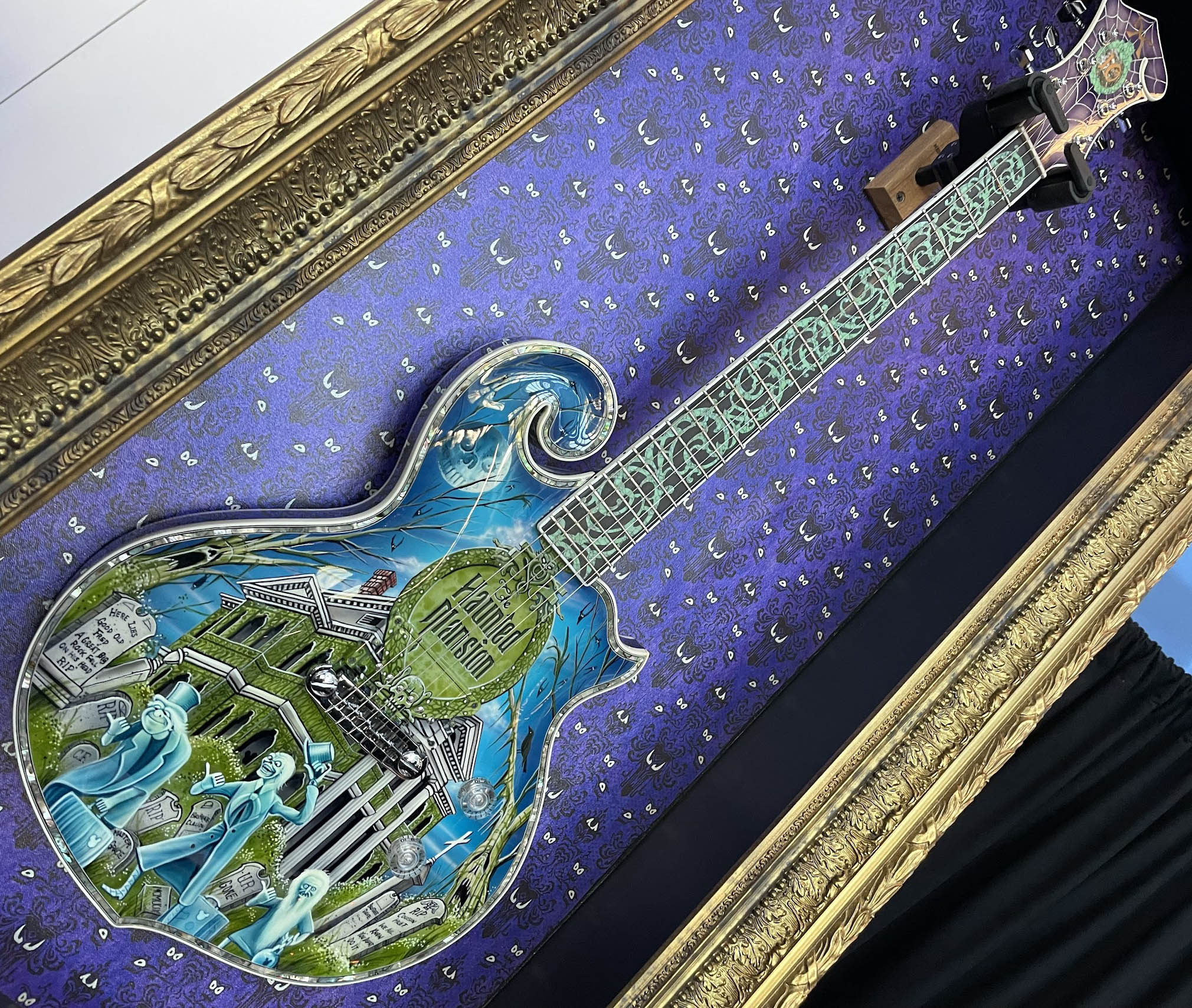 Go wild with the West Pest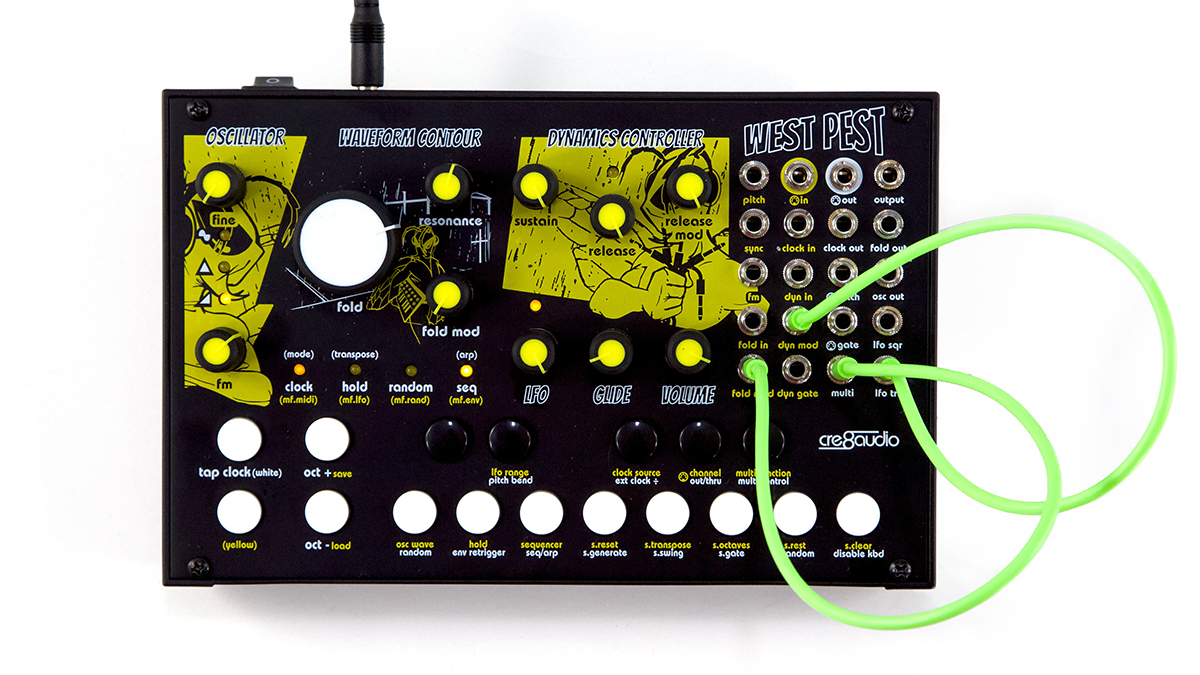 Cre8audio has unveiled the West Pest, a companion synth to the East Beast instrument that it showcased at Superbooth last month.
This is a semi-modular desktop synth that's been created in partnership with Pittsburgh Modular Synthesizers, taking influence from Pittsburgh's Voltage Research Lab synth.
---
With a whopping 37" scale b string, Ibanez is bringing custom-shop refinery to the masses. OK, so the new BTB multi-scale basses are topping the grand mark, but it's good to see big companies listening to players' requests.
---
YAMAHA THR30II Anniversary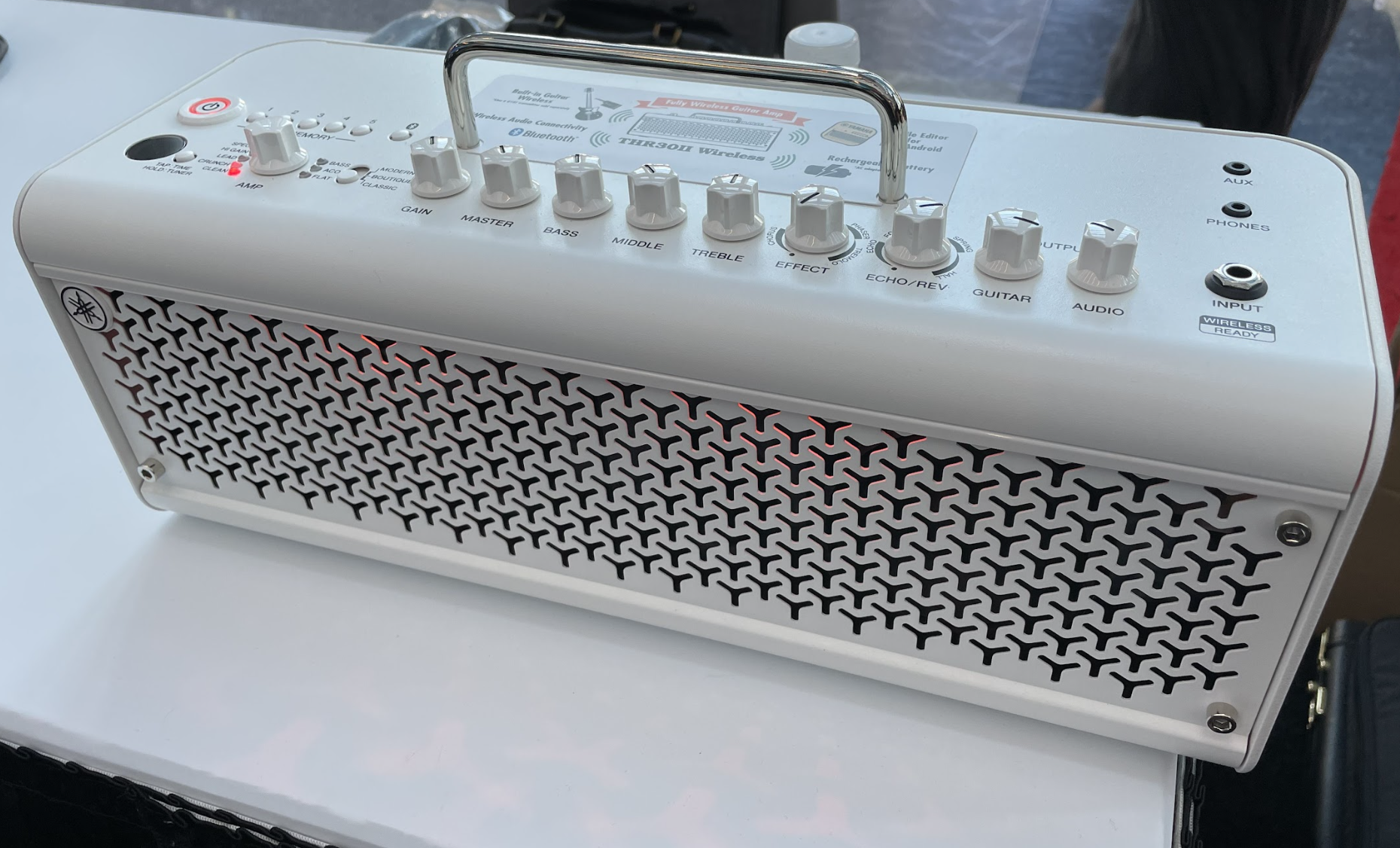 The anniversary edition of Yamaha's much loved THR30II arrives in two colour ways. You just need to decide whether you want an all-black or all-white number.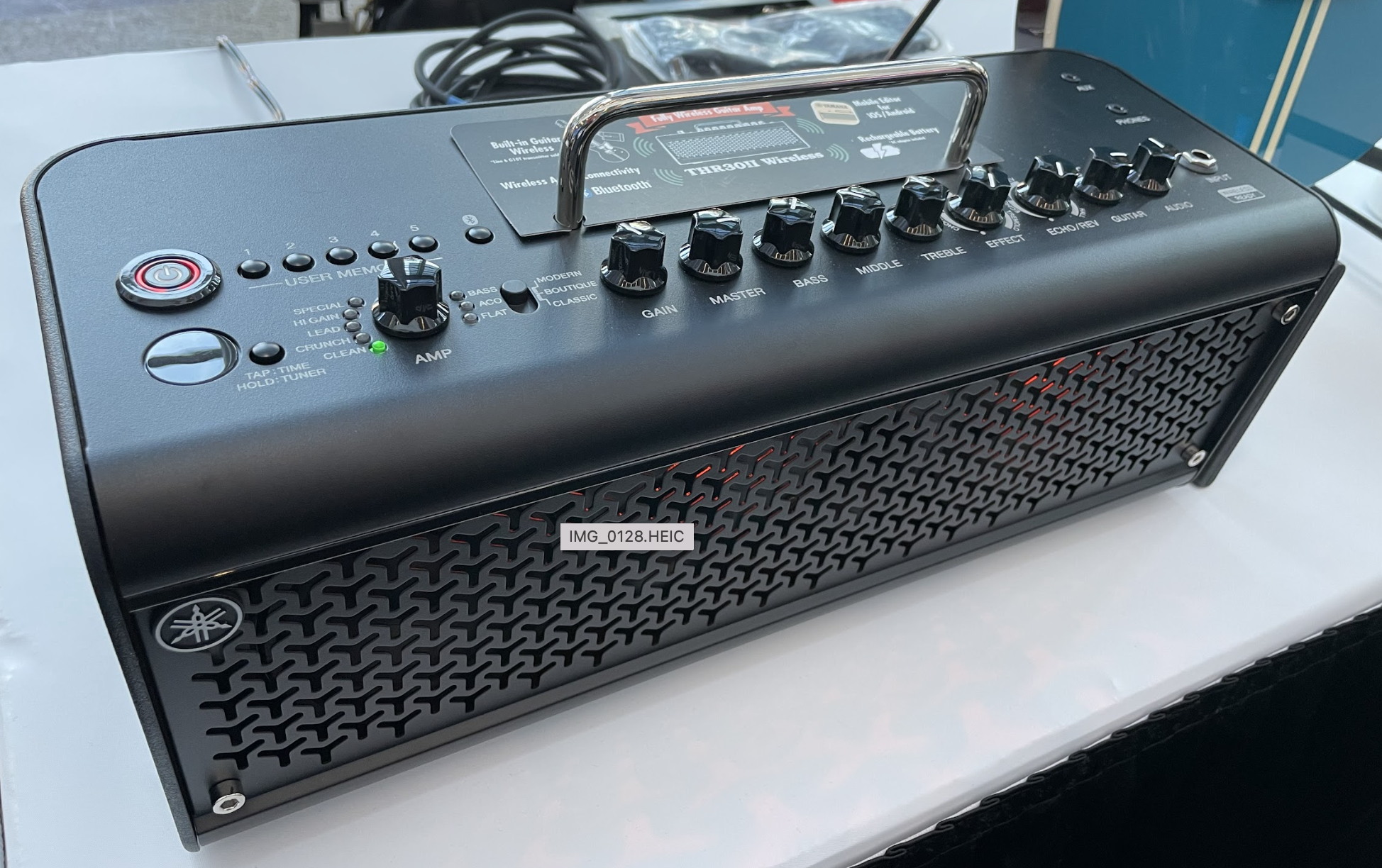 ---
KAIZEN!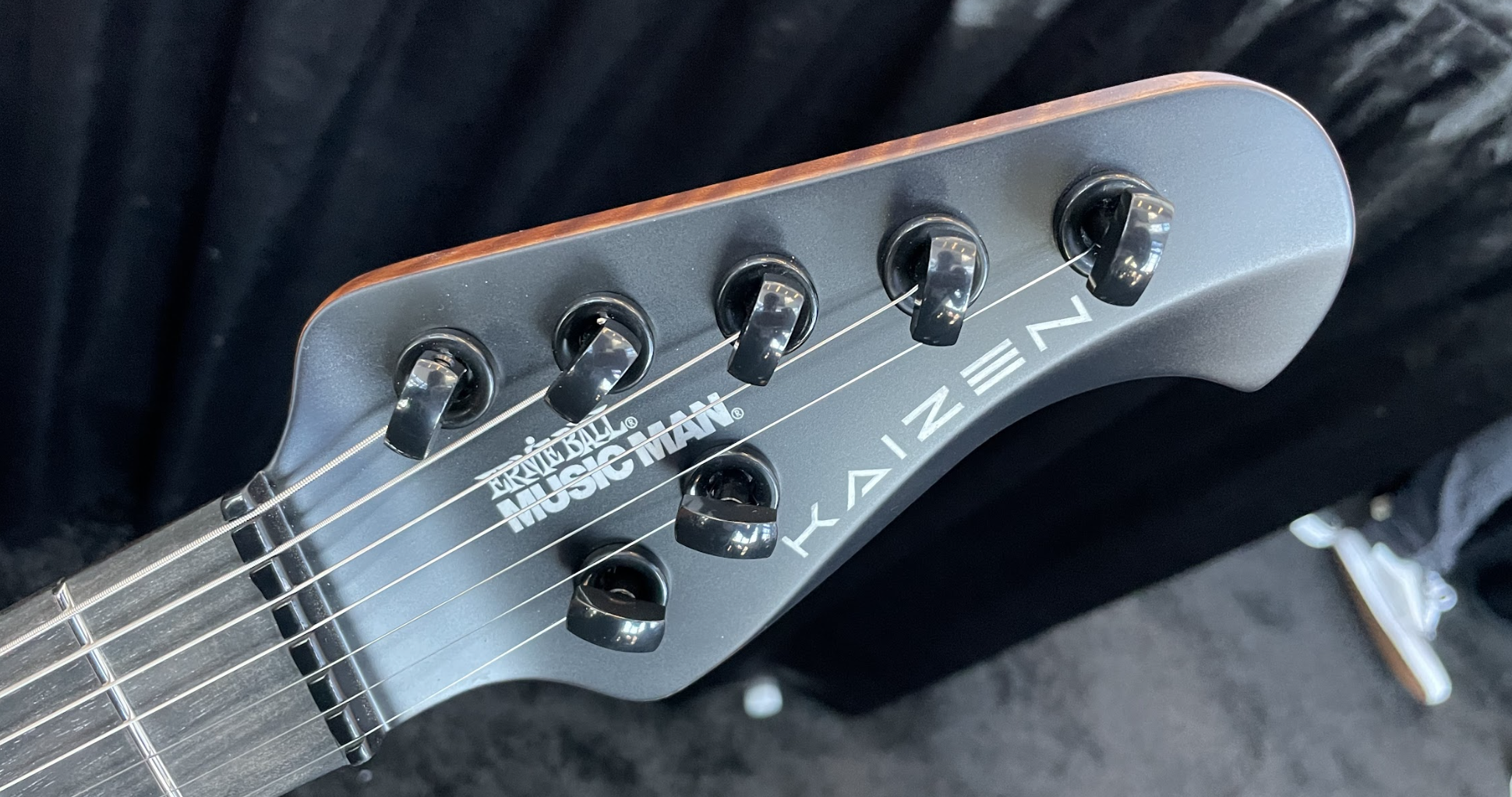 The Kaizen is a sleek, multi-scale beaut from Ernie Ball and Tosin Abasi. Lovely details such as a multi-scale tremolo and Steinberger locking tuners had us all a quiver.
Although somewhat frustrated at the fact it wasn't plugged into anything, we'll be heading back to Ernie Ball booth tomorrow for a proper shred.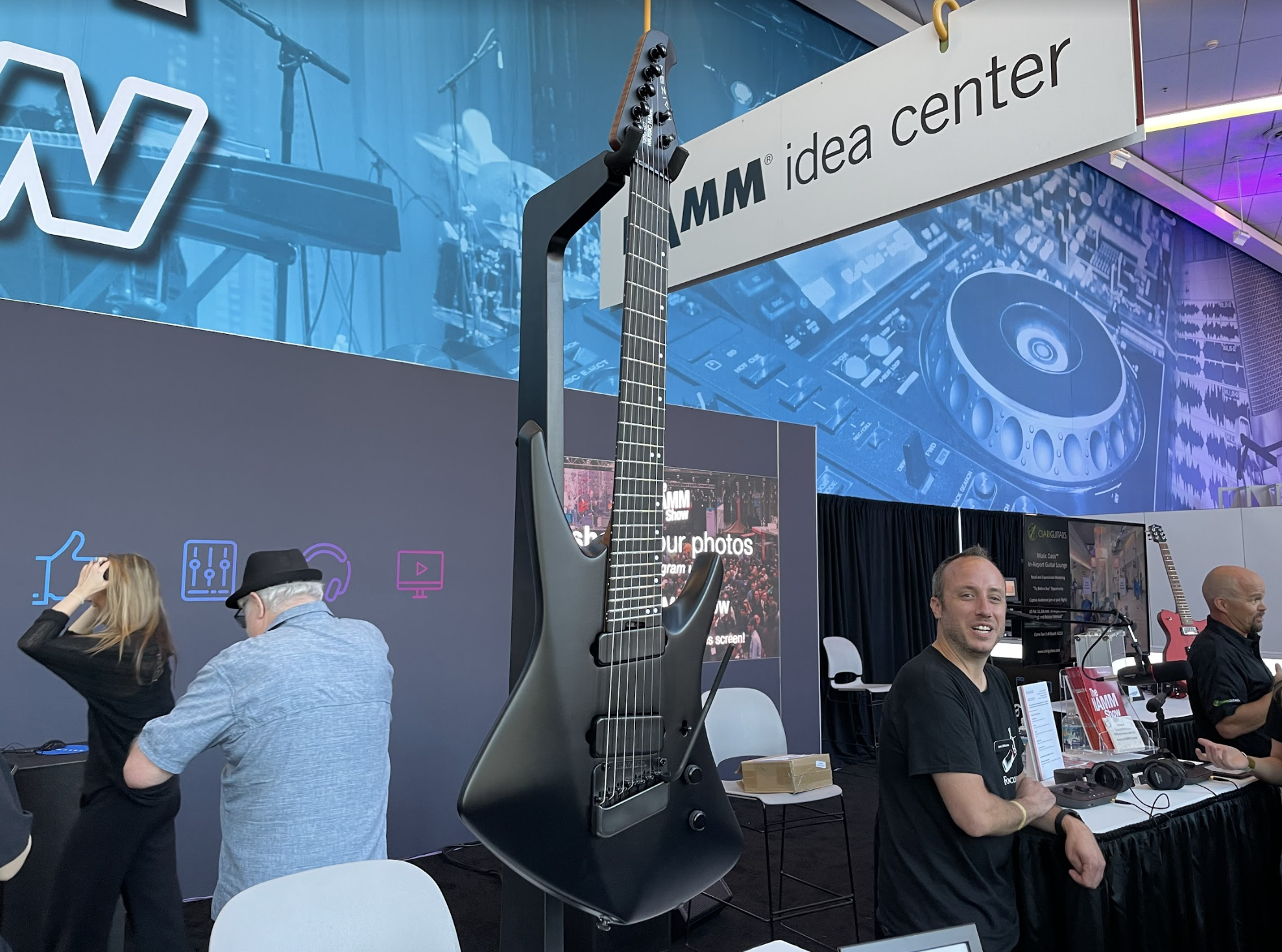 ---
---
Quack attack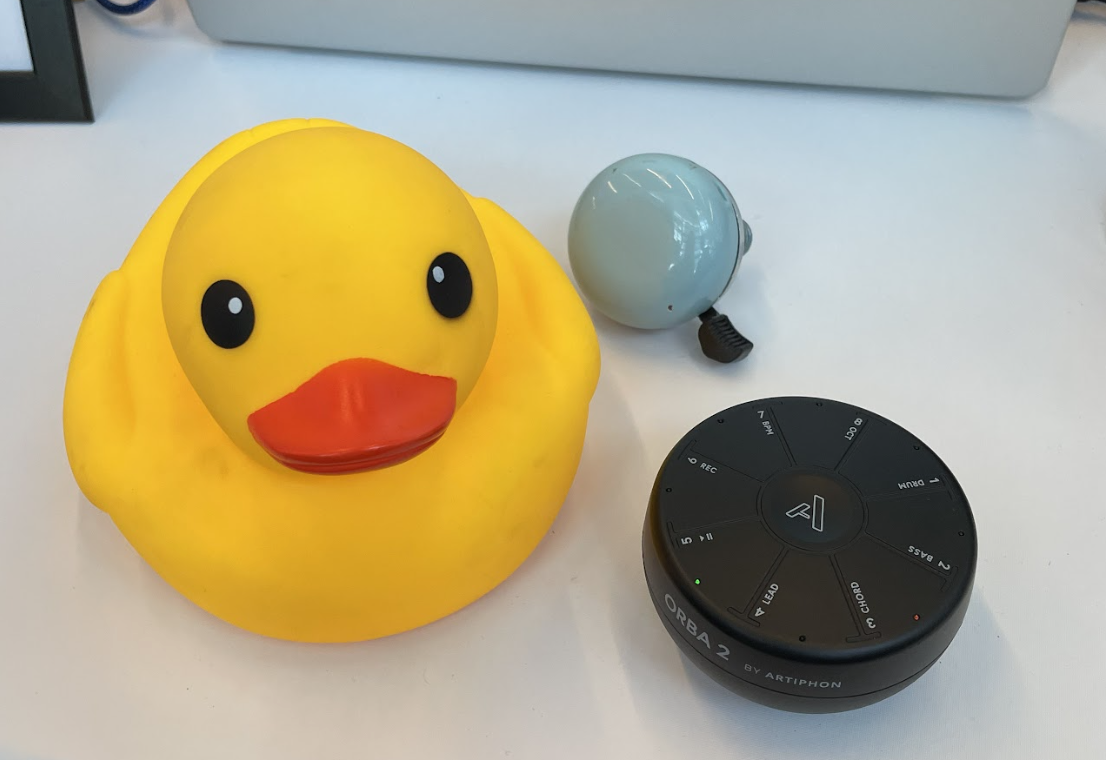 Artiphon's Orba 2 is a nifty little music-maker for producers that like to get ideas down on the move. Packed with tons of preset sounds, it also has the ability to record, pitch and play any sound you please through the Orba app.
In addition to the 8 touch-sensitive pads, you're able to control and shape the Orba's sounds through 9 different gestures and movements, making it capable of highly expressive performances.
---
Ibanez mayhem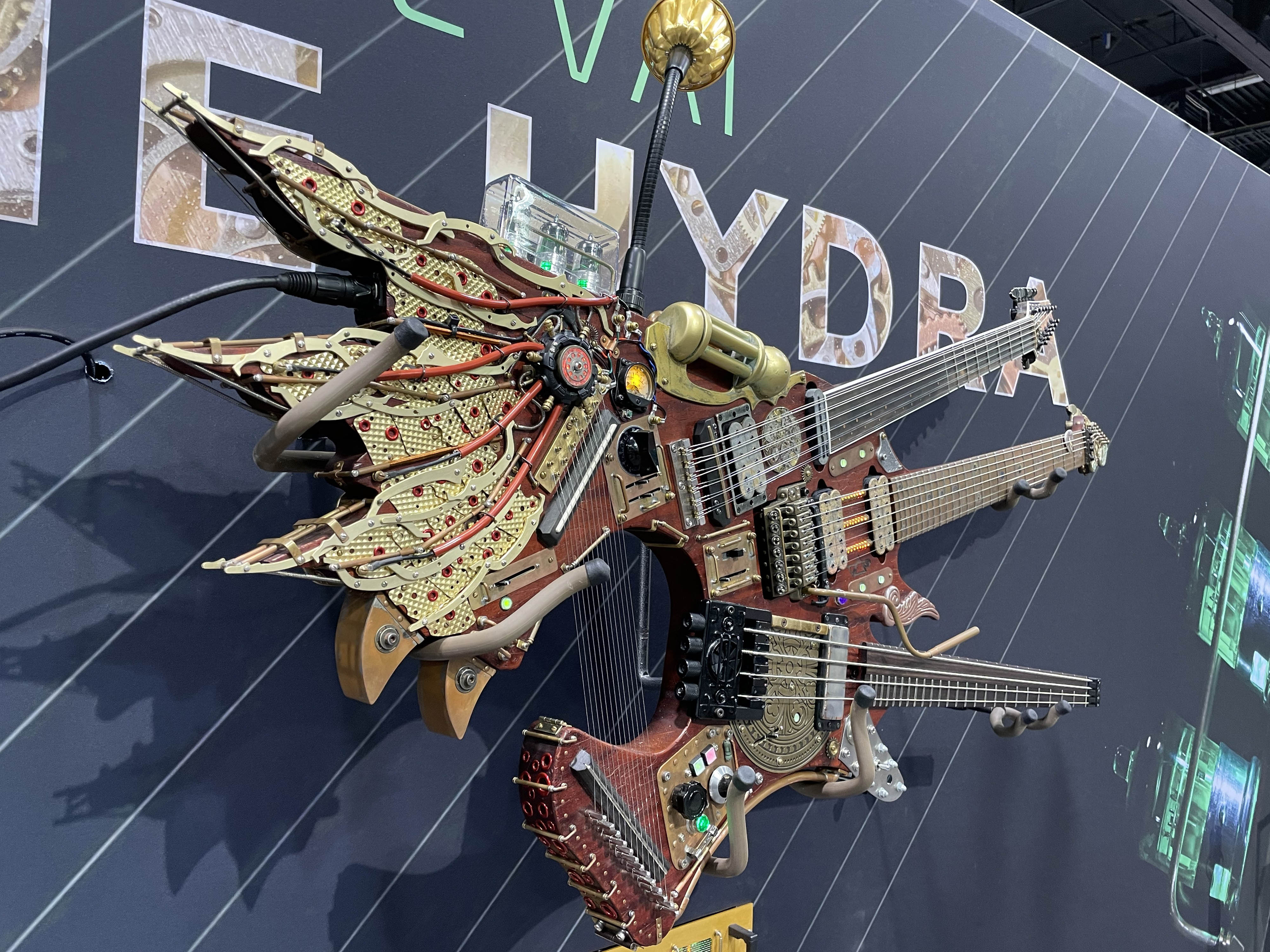 Of course The Hydra, Steve Vai's three-headed monster first announced in January, took centre stage on the Ibanez booth, which was chock full of highly desirable artist signatures. There's so much going on here that you need a good 20 minutes to take it all in.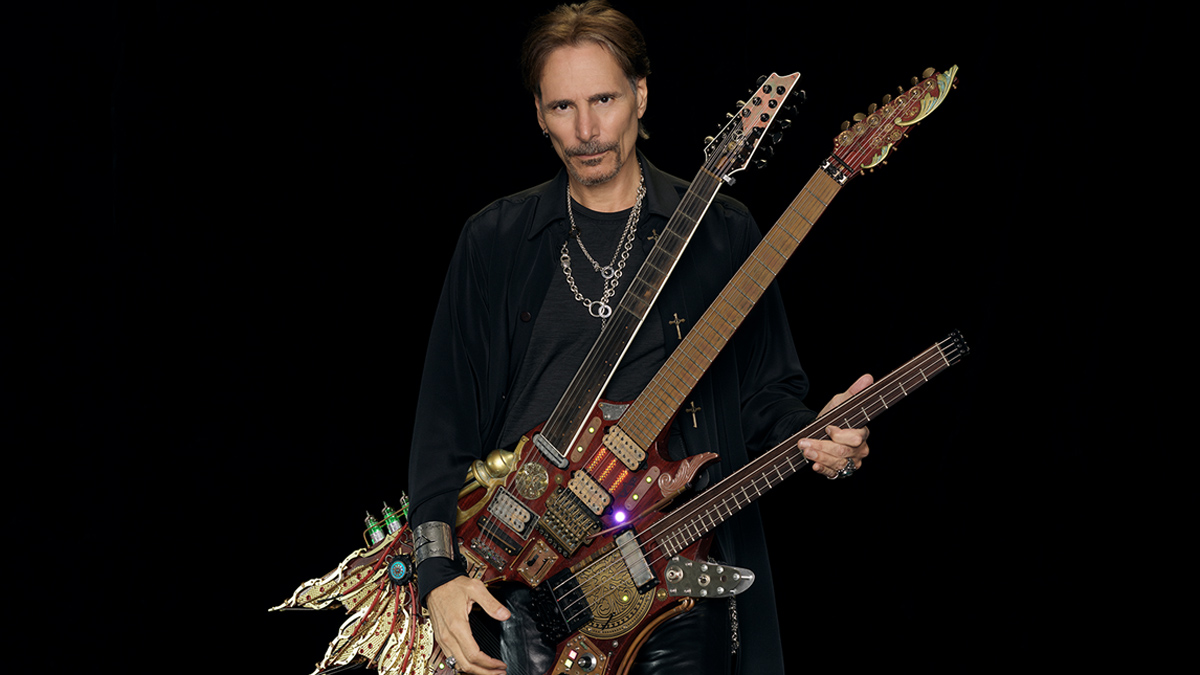 Also roped off from grabbing hands was The Hydra's command centre preamp thing.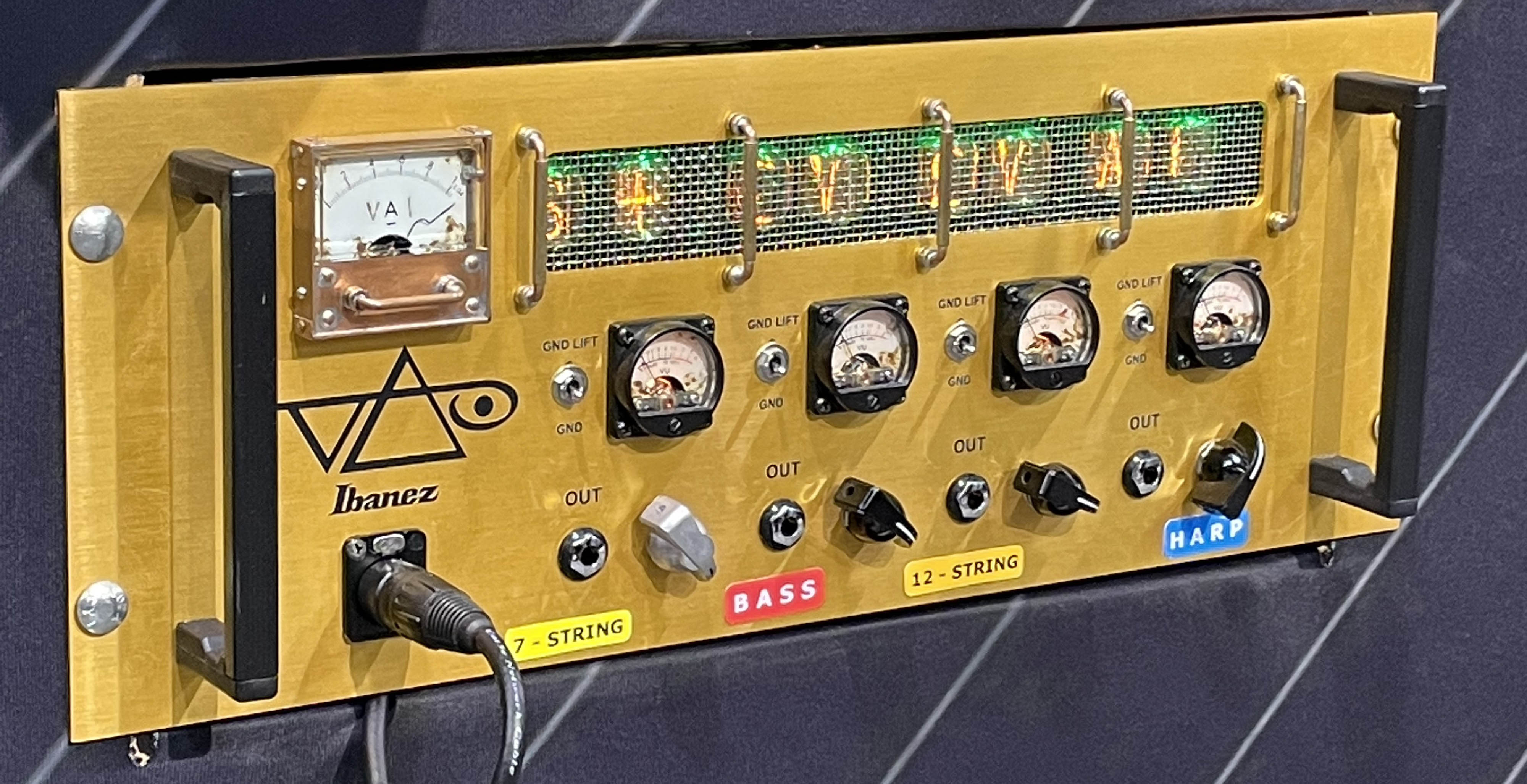 ---
Vai-able options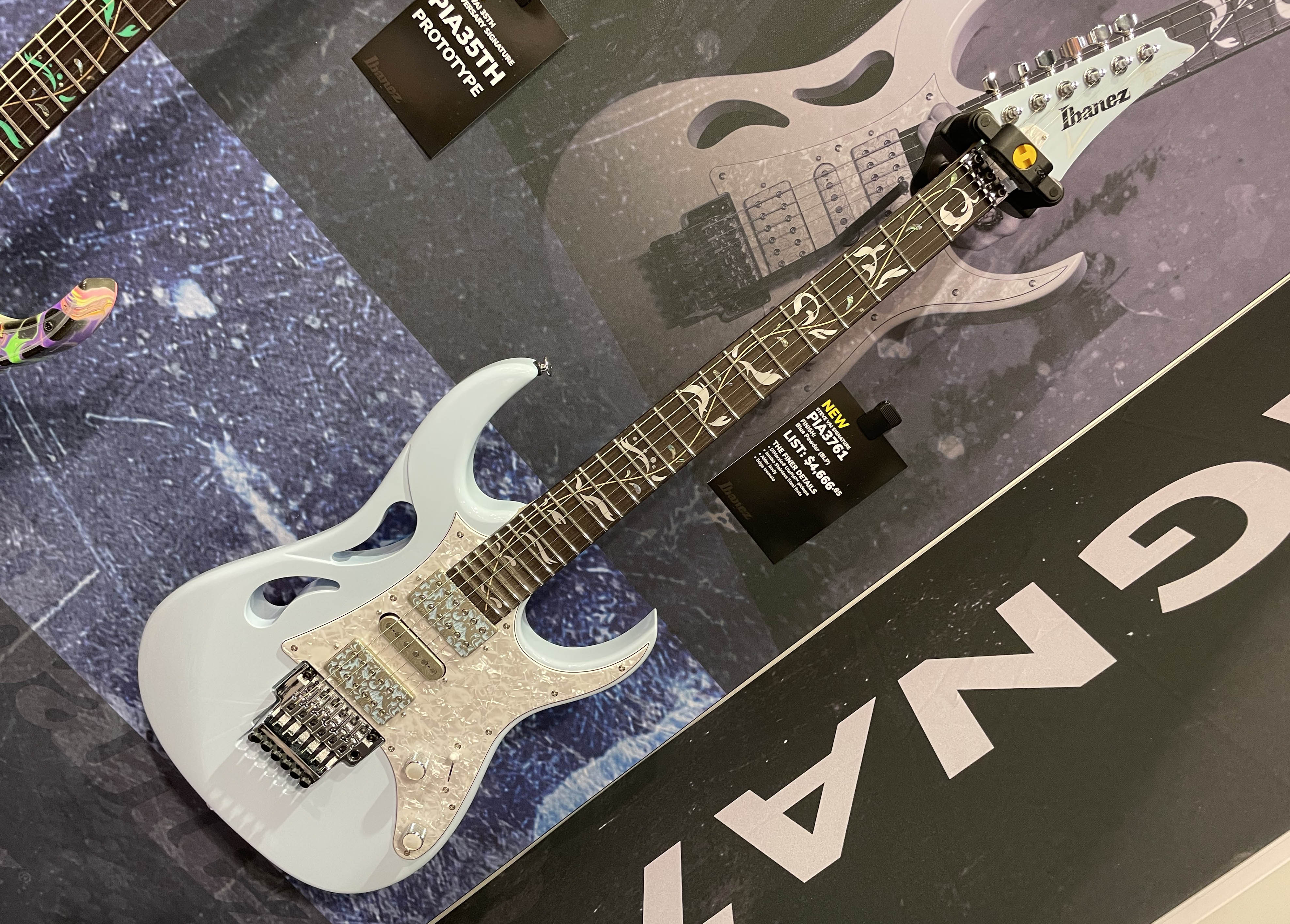 What Vai wants, Vai gets. The particular hue for this Blue Powder finished PIA was chosen by the man himself from some vintage gear ($4,666).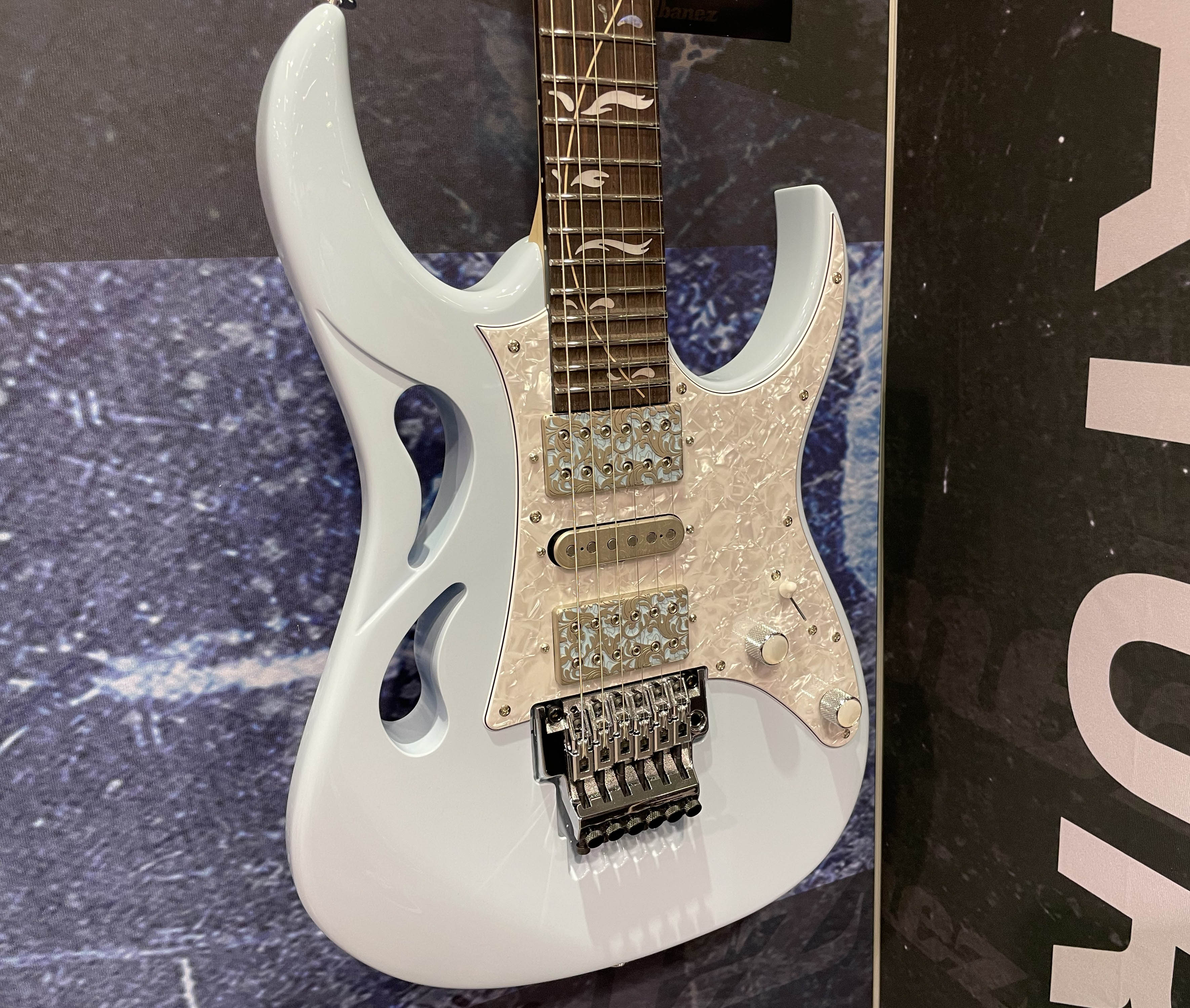 ---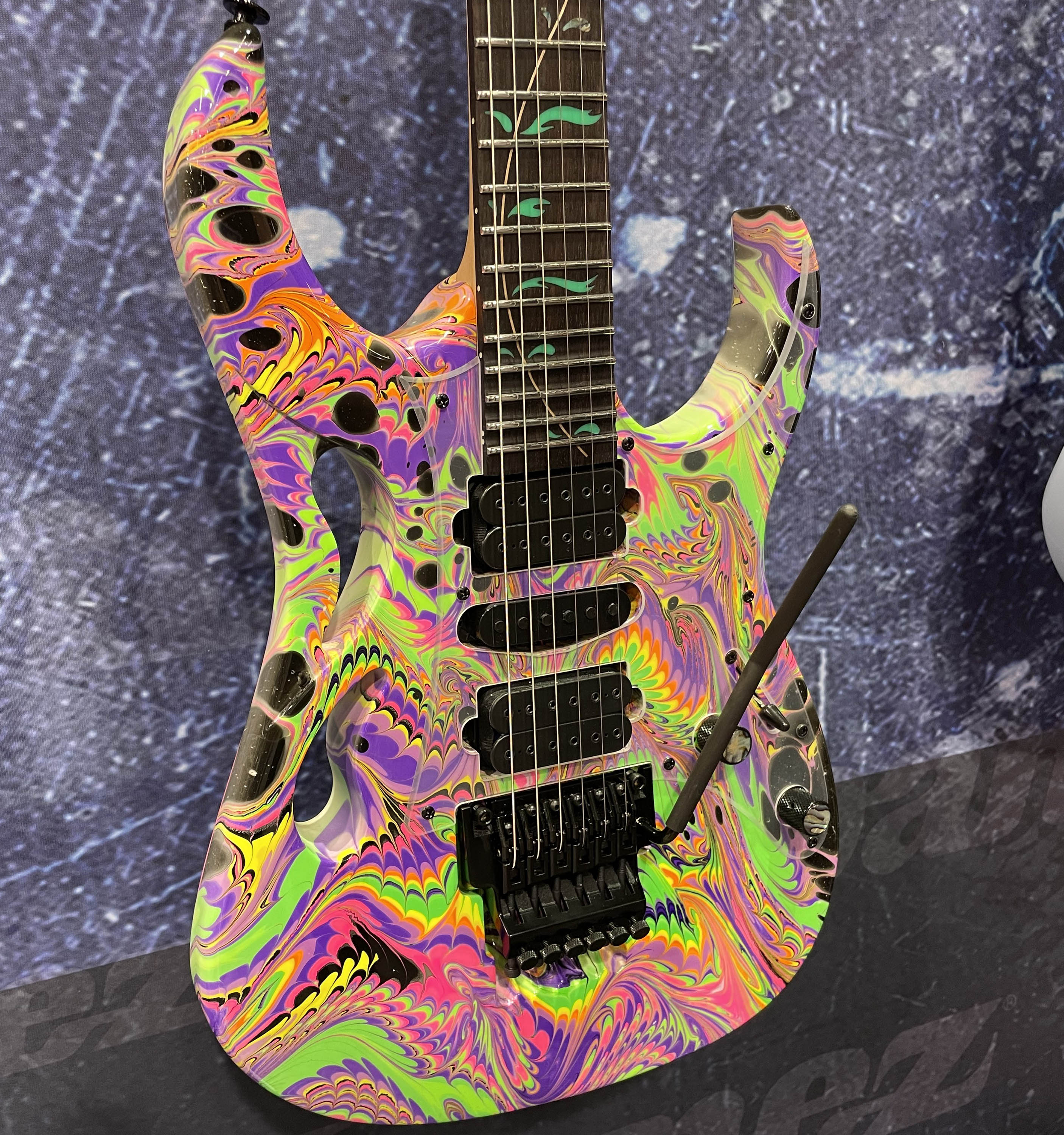 The prototype PIA35TH 35 year anniversary signature model celebrates 35 years of the JEM and of course it had to have an ocular-challenging finish to it.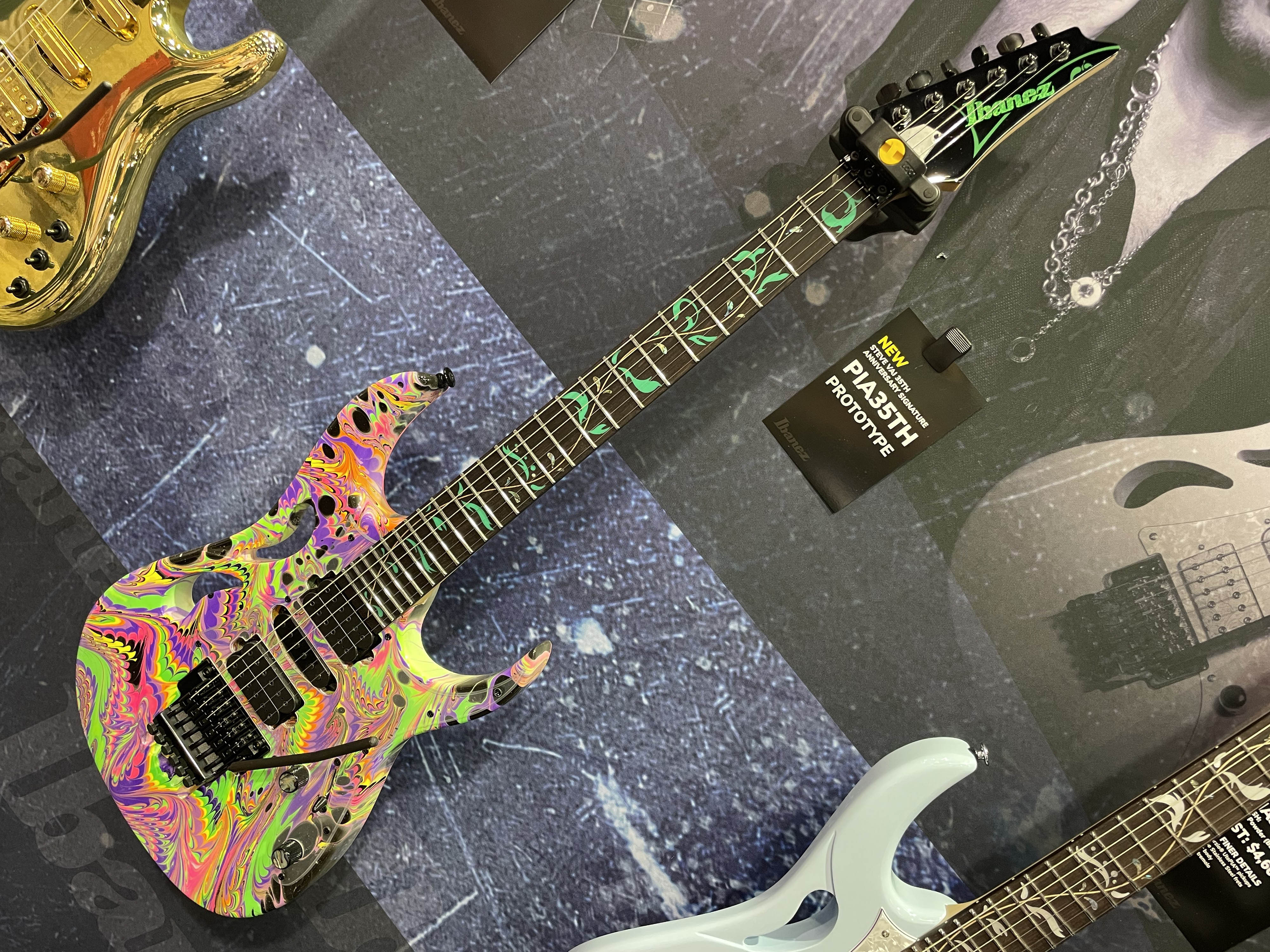 ---
Satch attack
That's enough Vai for now and possibly trumping the anniversary PIA in the audacious finish department is this all-gold flex of a finish for Satch's new JS2 model ($7,733).
Presumably a can of pledge and a microfibre cloth is supplied with each one.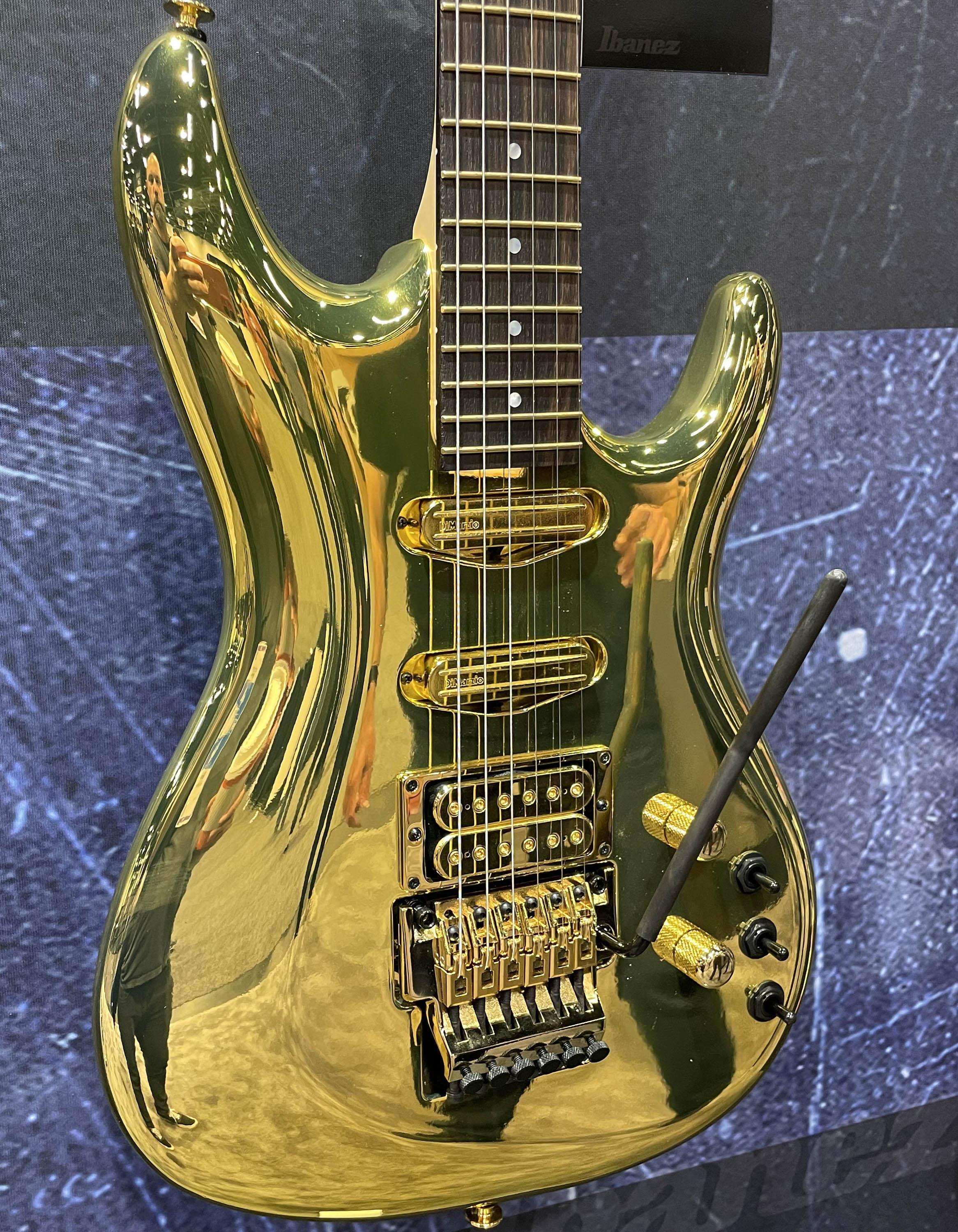 ---
The best of the rest
The best of the rest... More signature models include Nita Strauss's JIVAX2, Kiko Loureiro's KIKO100, Jake Bowen's JBM9999, Andy Timmons ATZ10P, Tom Quayle's TQMS1, Josh Smith's FLATV1, Larry Basilio's LB1, a deuce of George Benton GBs and Killswitch Engage's Mike D'Antonio MDB5 signature bass.
Image 1 of 9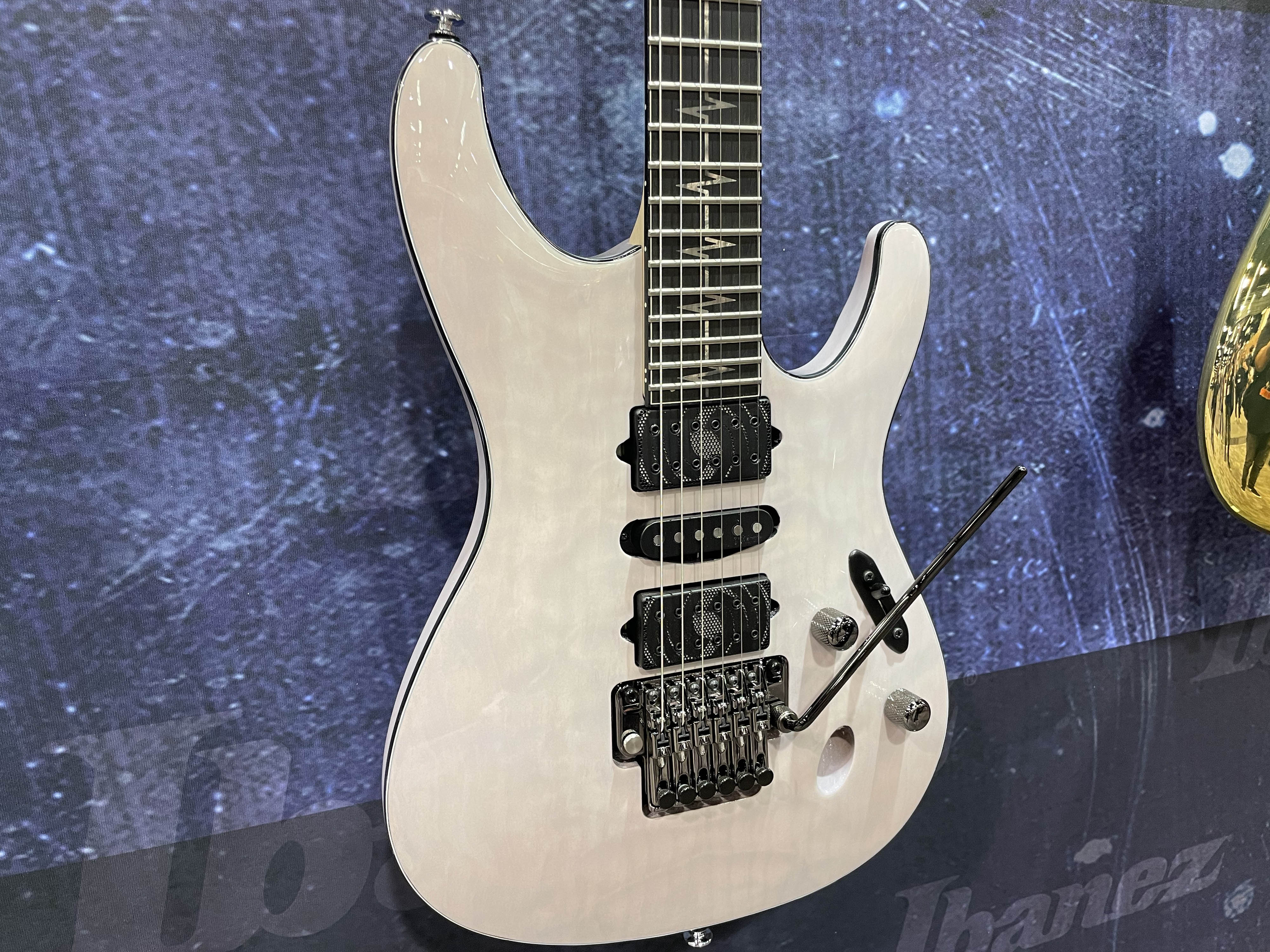 Image 2 of 9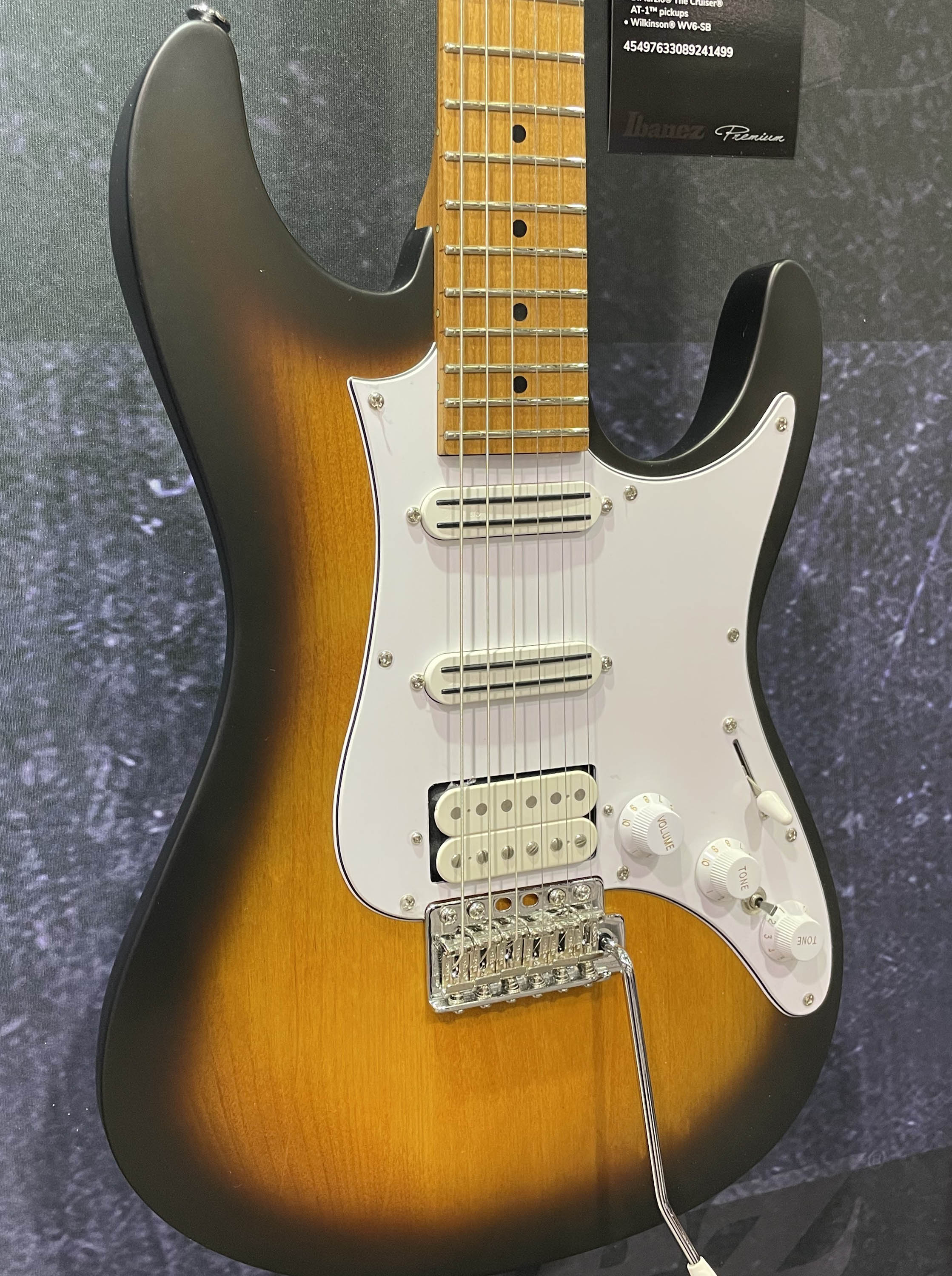 Image 3 of 9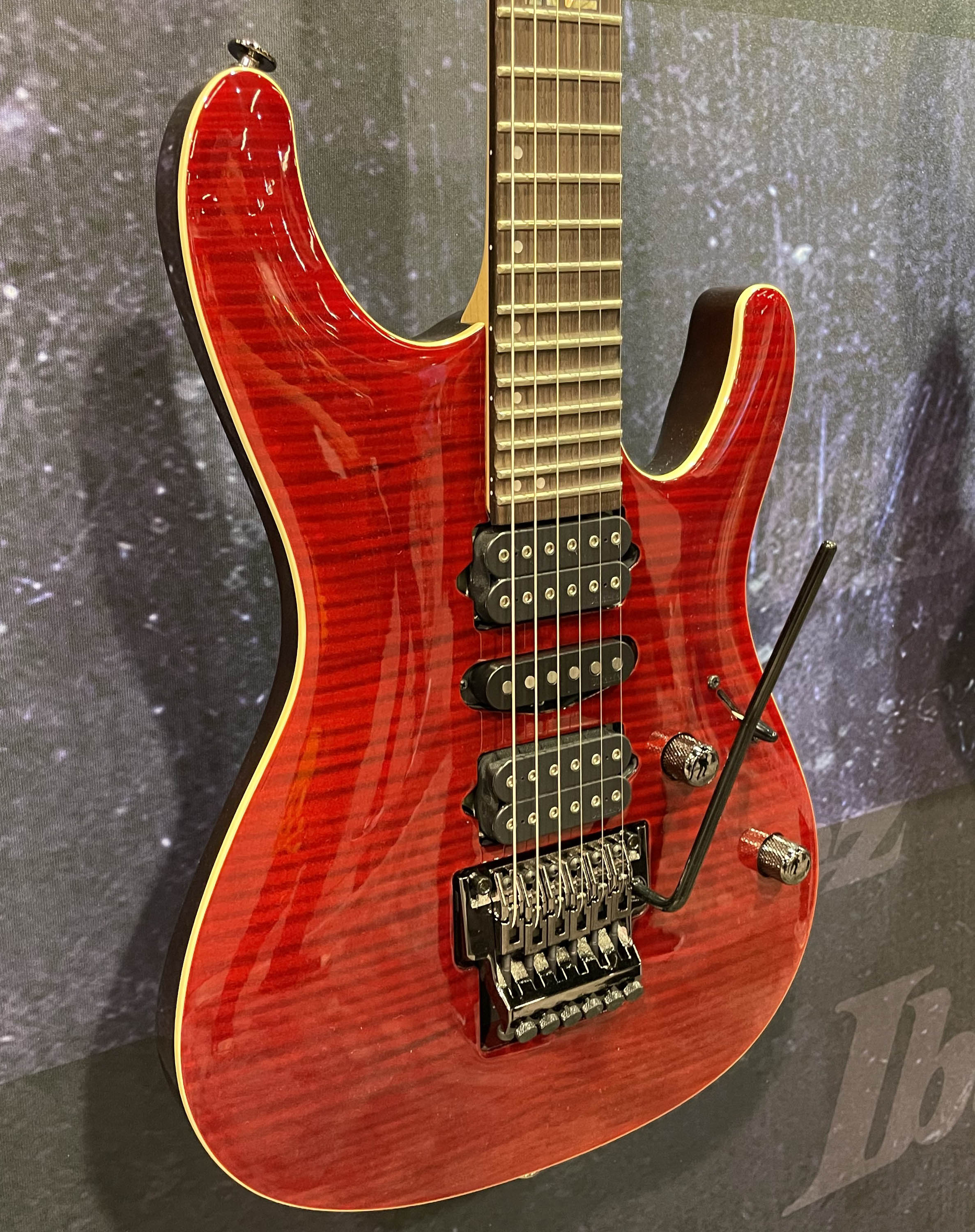 Image 4 of 9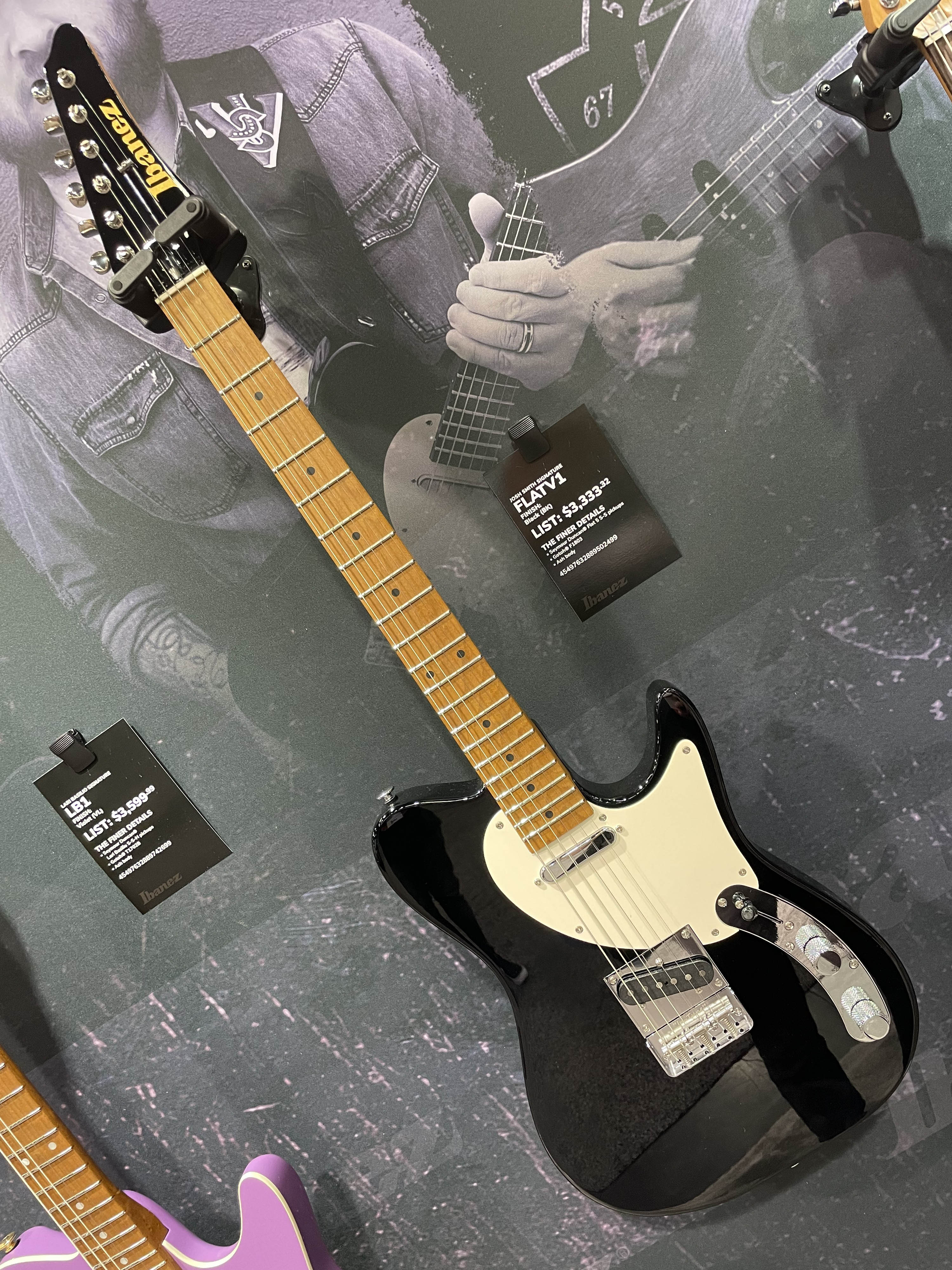 Image 5 of 9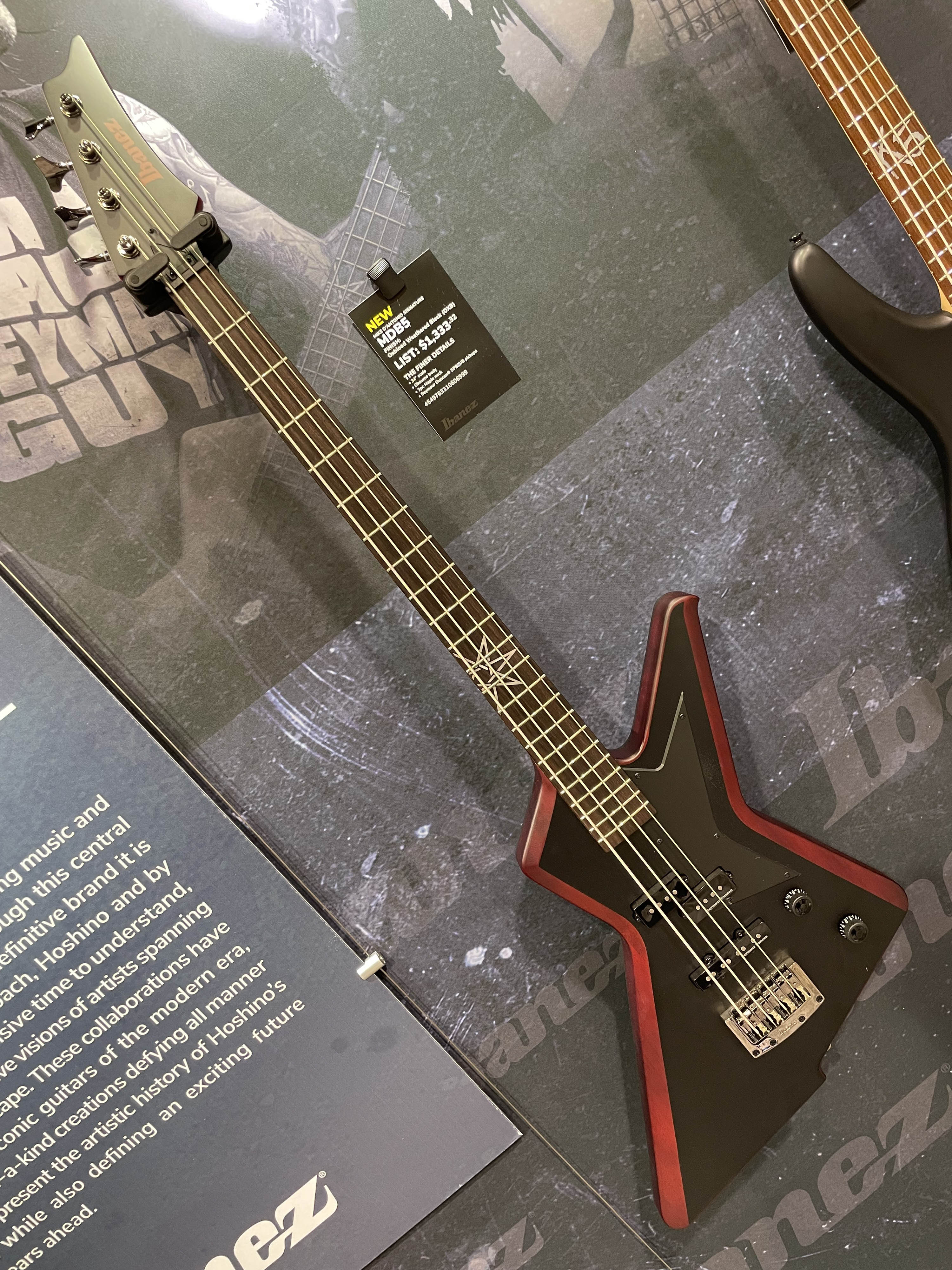 Image 6 of 9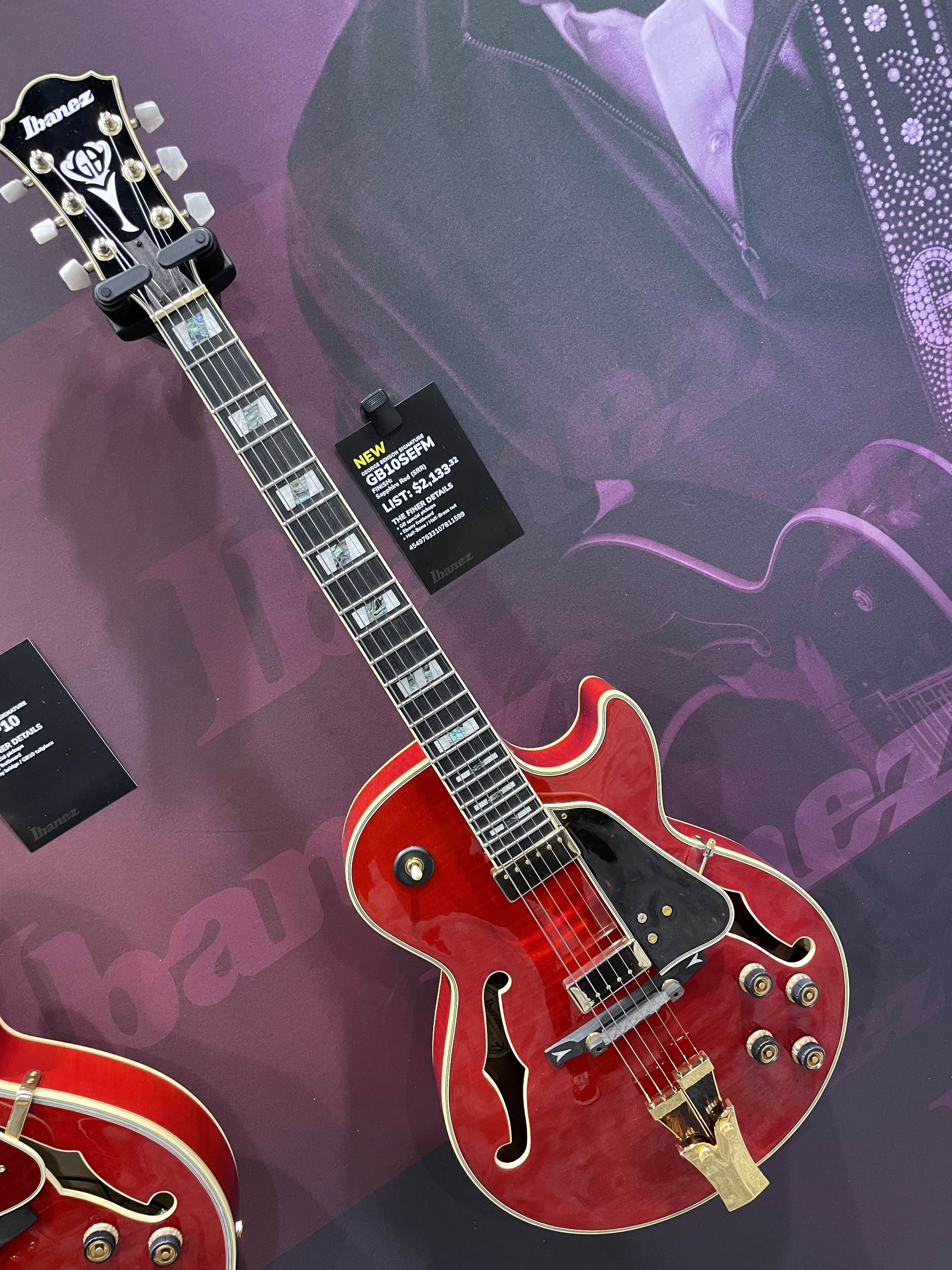 Image 7 of 9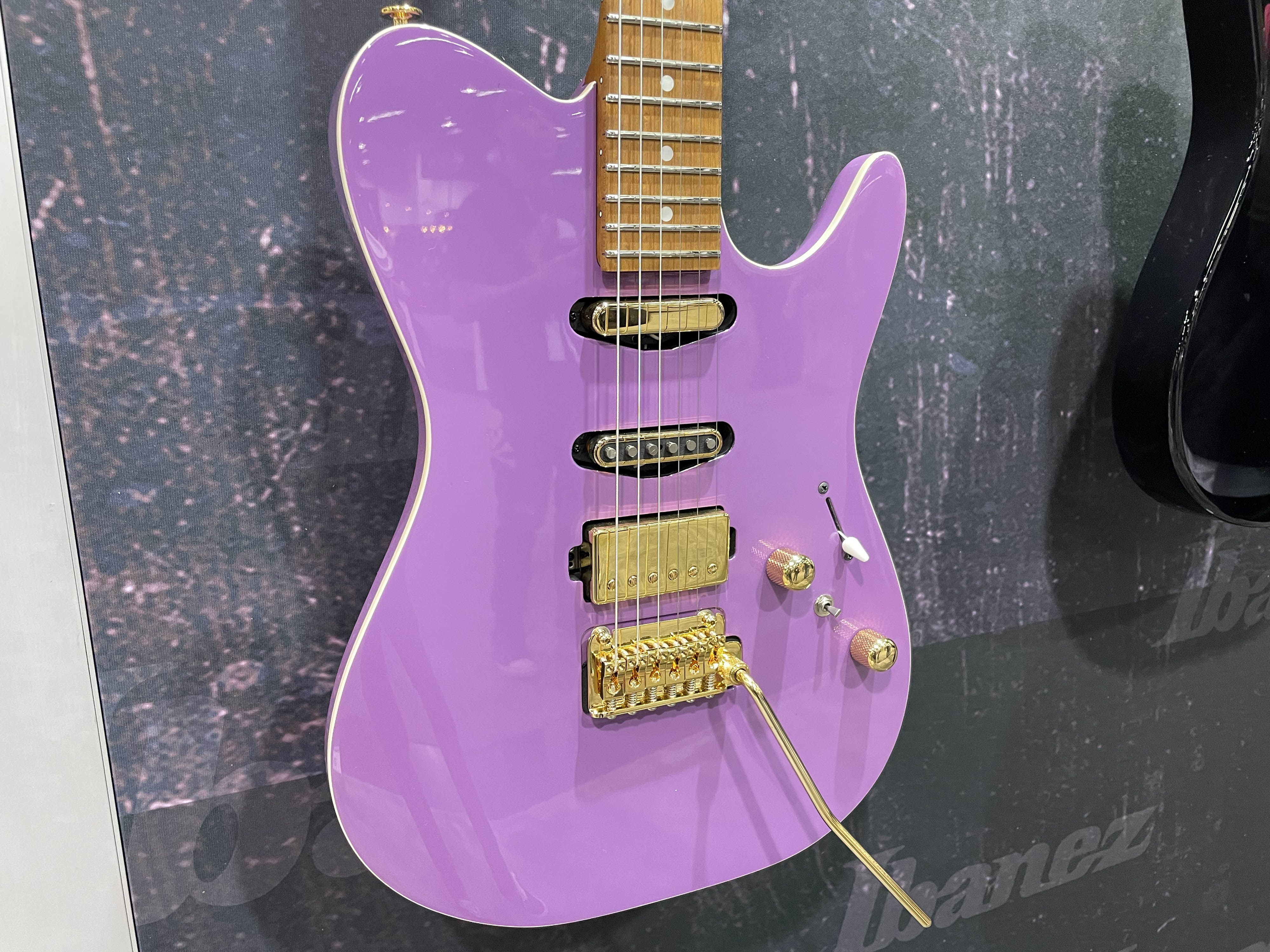 Image 8 of 9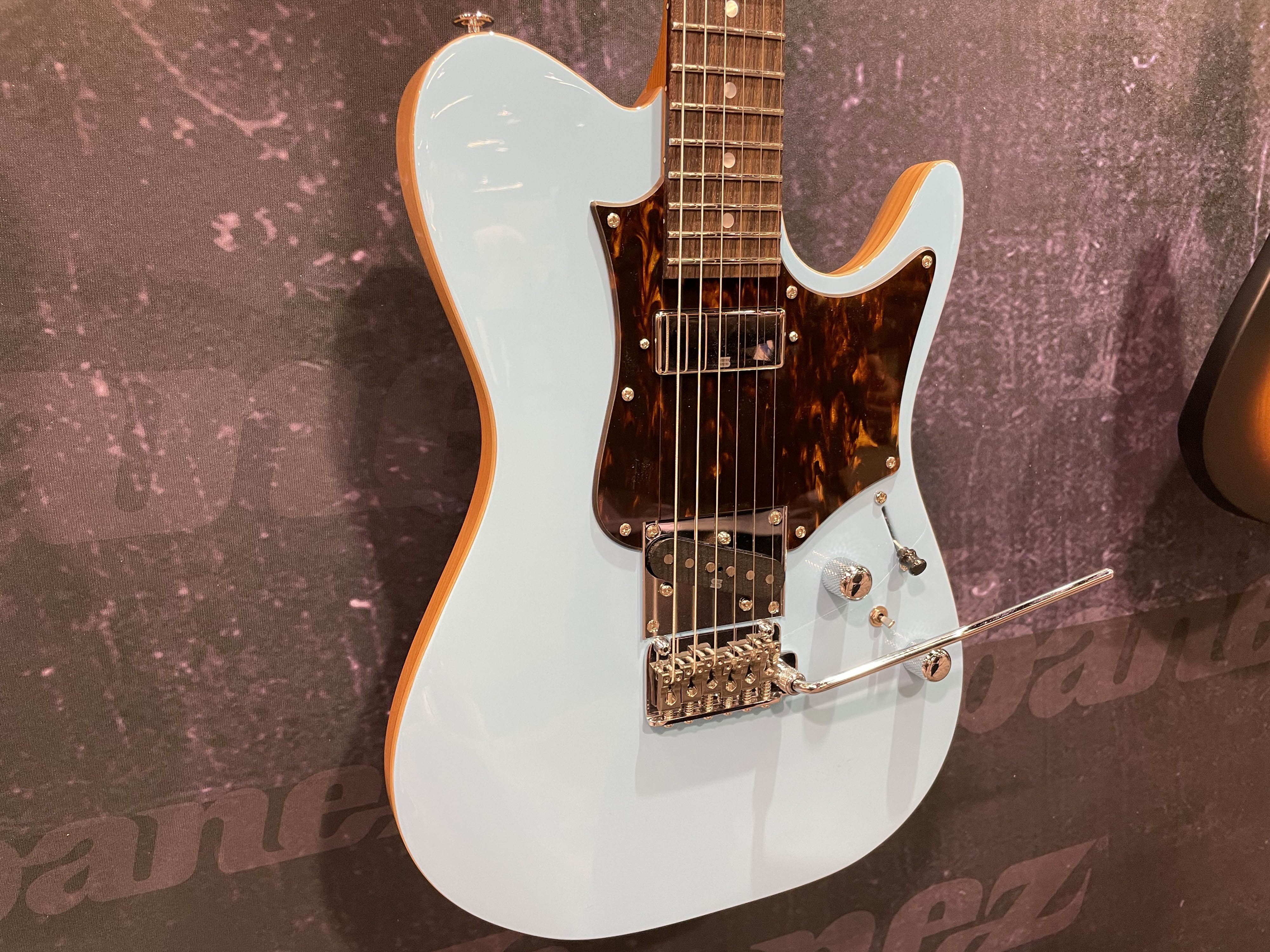 Image 9 of 9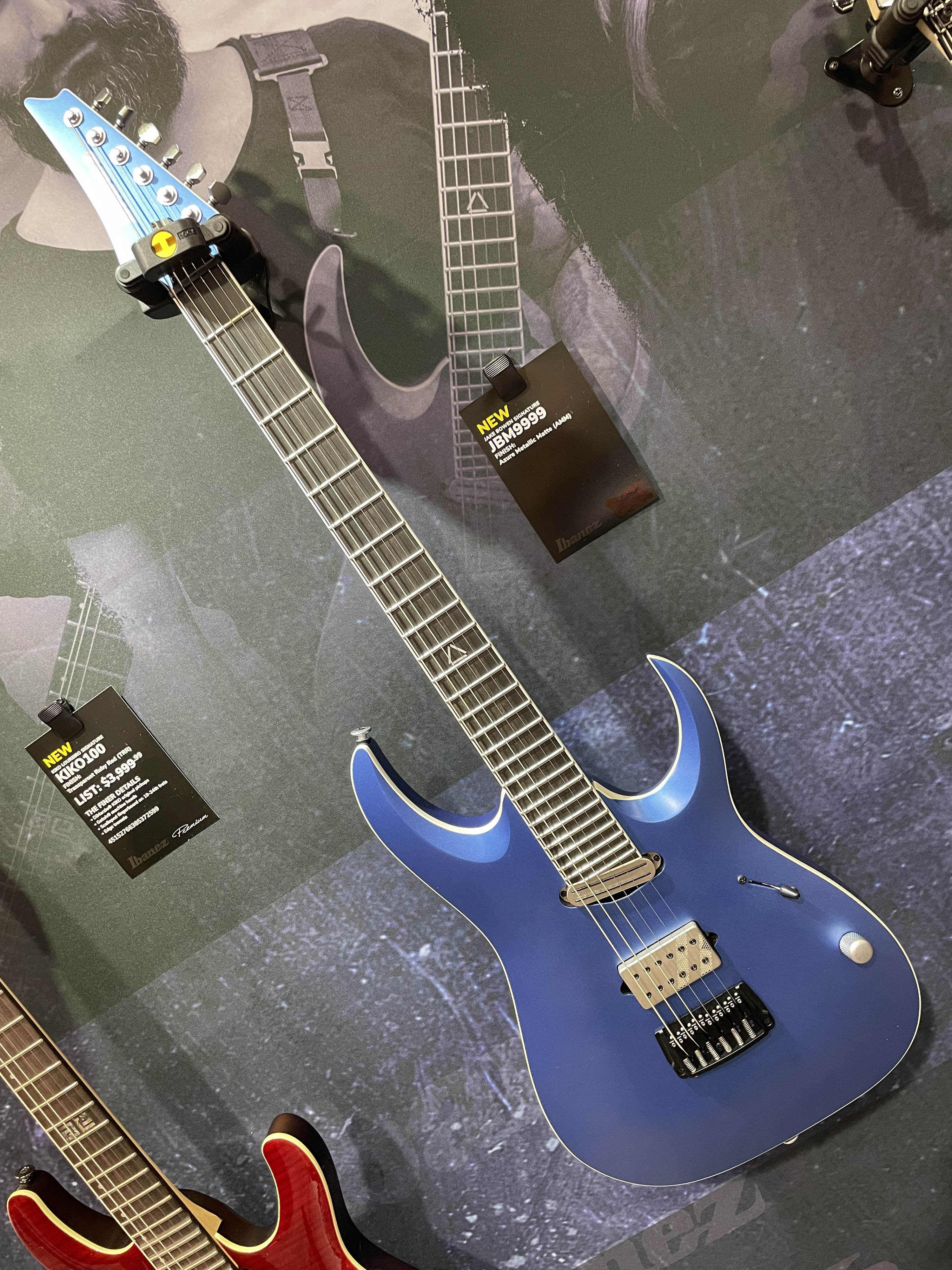 ---
Child's play
Blipblox's myTRACKS is a fully functional MPC-style groovebox that's safe for kids aged 3 and over, and perfect for adults who haven't quite grown up yet. (That includes us.)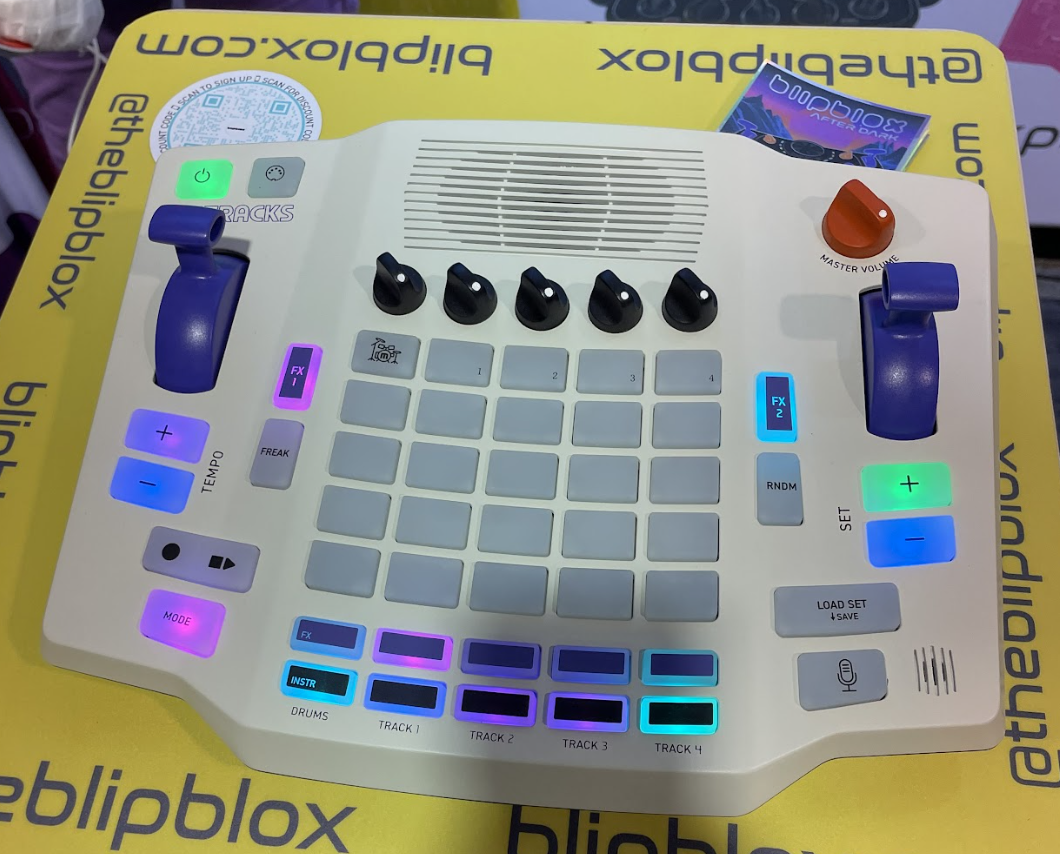 Blipblox has also announced the SK2, a child- (and big kid-) friendly synthesizer aimed at 8-14 year olds.
With 400 built-in melodies, wavetable synthesis, a resonant multimode filter and stereo multi-tap delay, making engaging sounds with the SK2 should be child's play.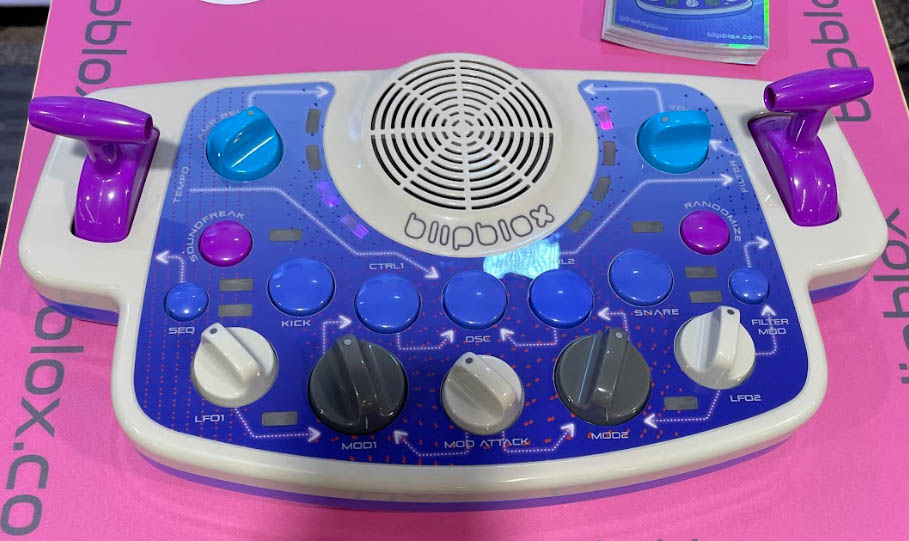 Oberheim overtime
Oberheim brought not one, two or three, but four OB-X8's to NAMM. That's a whole lotta synth. First impressions are that it sounds unsurprisingly excellent, capable of producing classic Oberheim tones and more contemporary sounds with equal aplomb.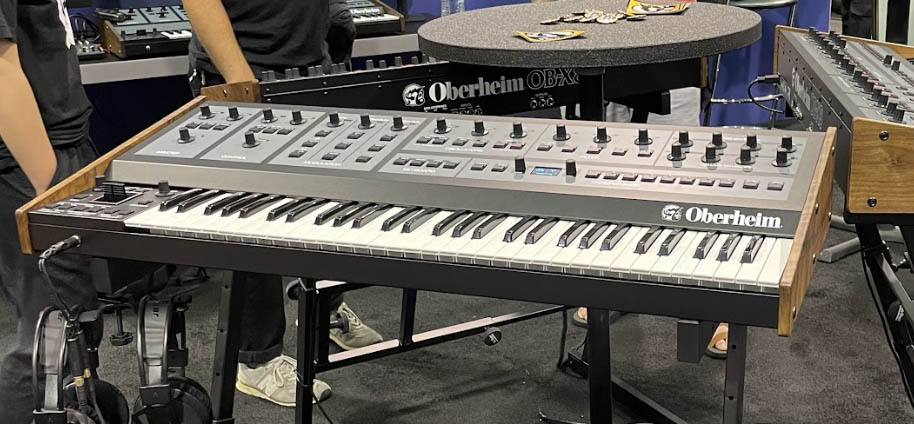 ---
Play-Well
We get it, Stateside everyone calls it Legos, but we can't help but whince at this seemingly random pluralisation of the Lego brand. However, all is forgiven where a thing of beauty as the Play-Well from Tel-Aviv-based OD Guitars is concerned.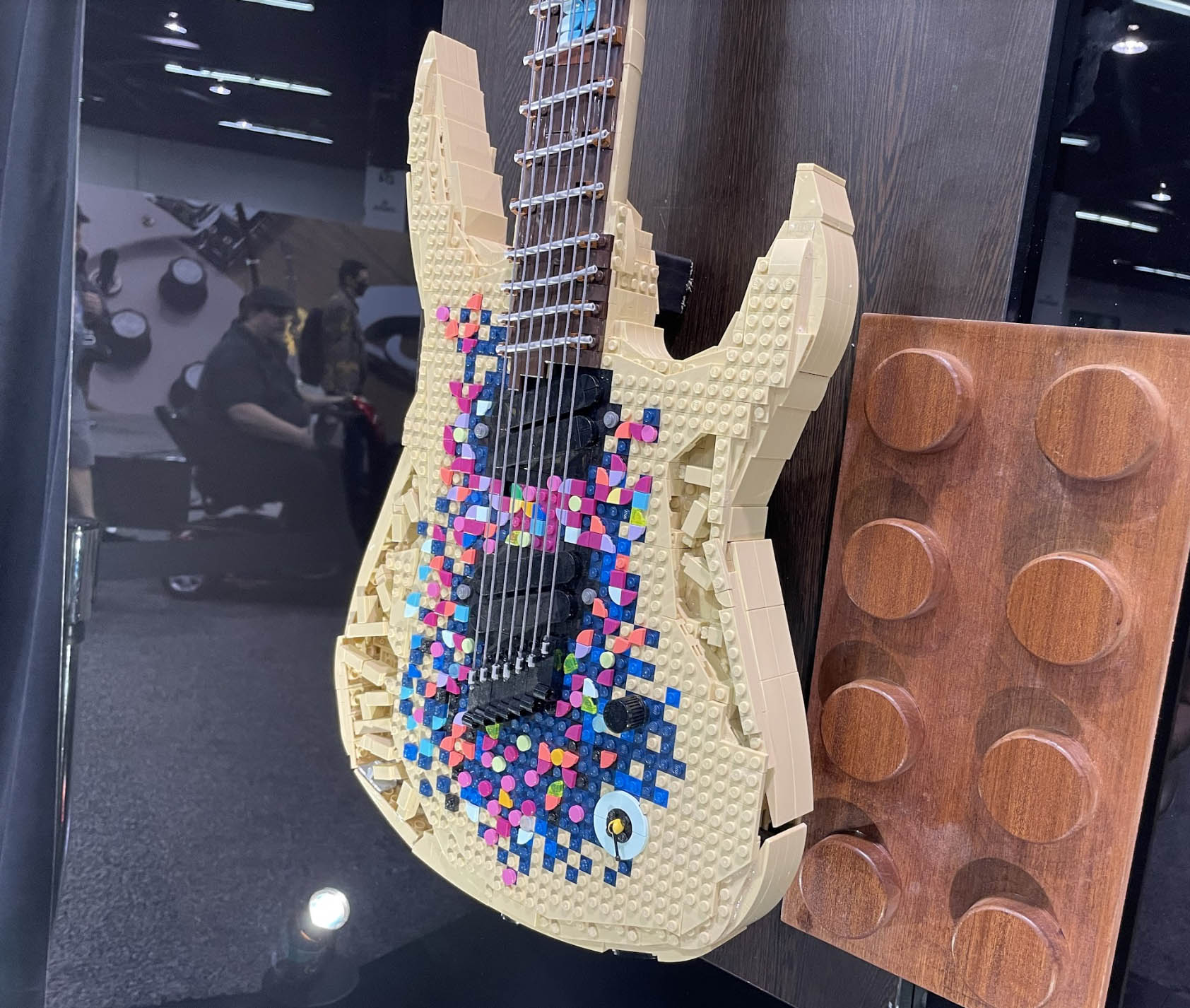 ---
Tosin Abasi, Brian Ball and Drew Montell are all quizzed by Rick Beato over the new Kaizen collaboration. We love the idea of the infinity fretboard radius and can't wait to get a closer look.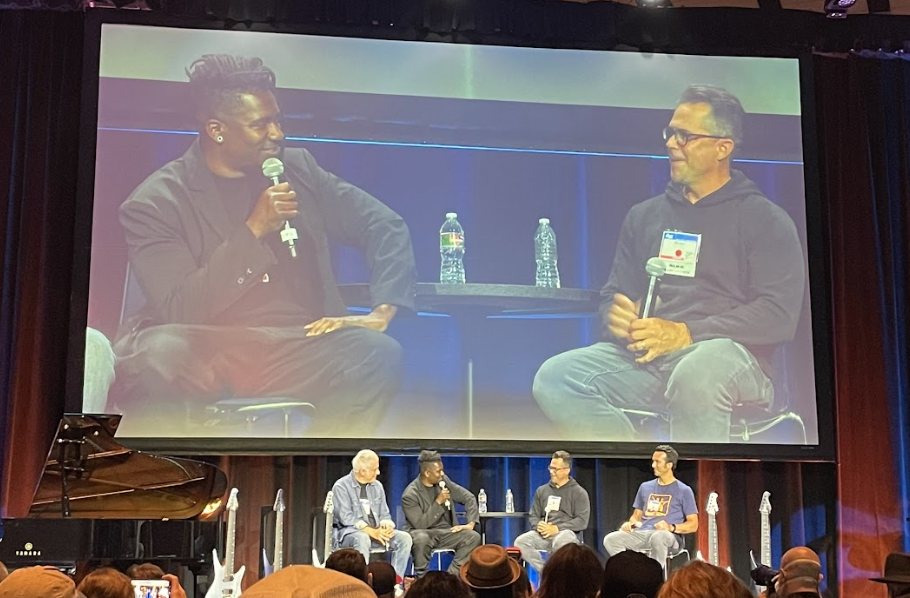 ---
There were absolute scenes at the Pioneer booth as the Kilohearts crew let off some steam...
---
All the classics are on show at NAMM this year, including this beautiful specimen, a Mellotron MKII.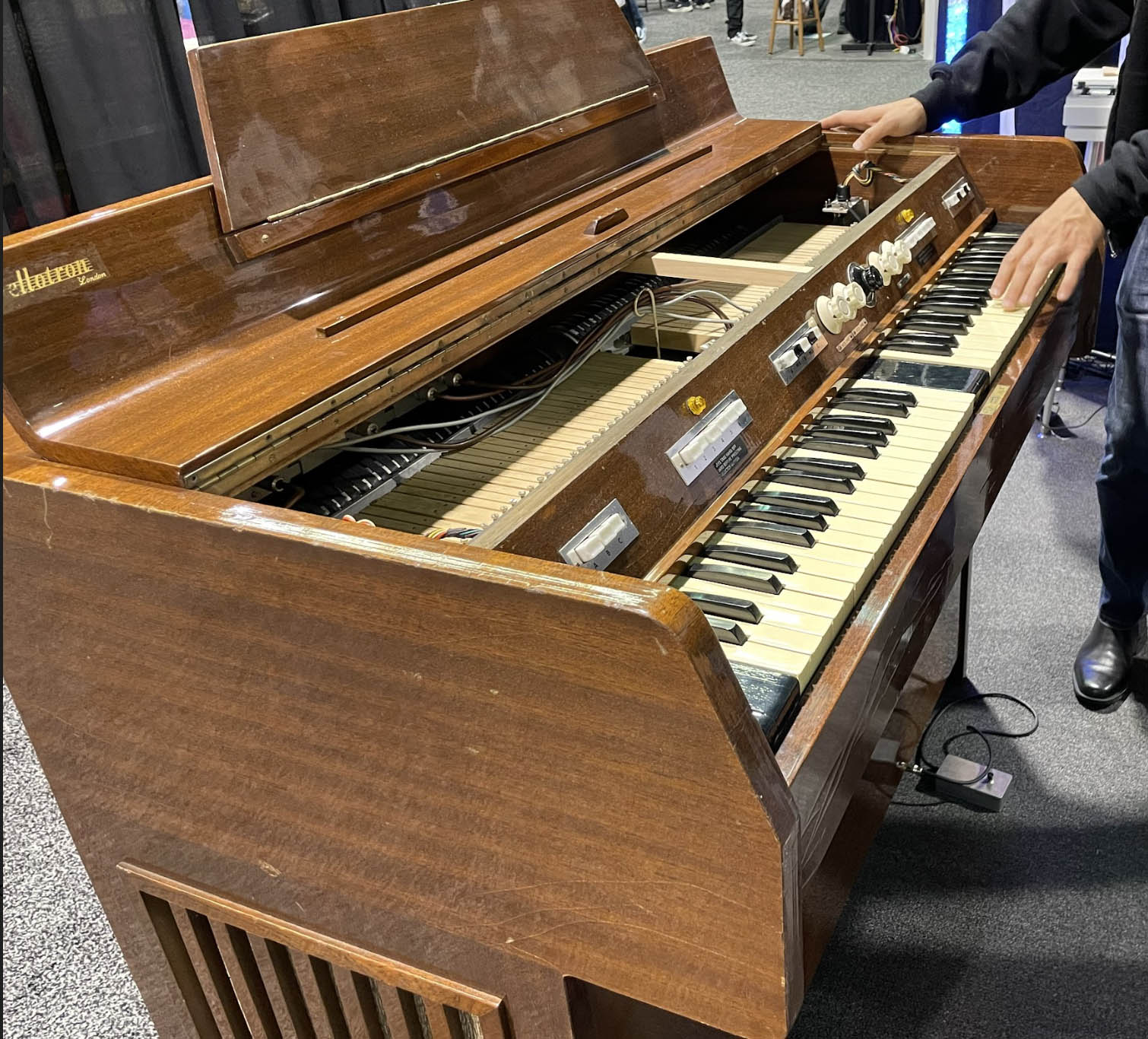 Ibanez: new signature guitars for Steve Vai, Nita Strauss, George Benson, Joe Satriani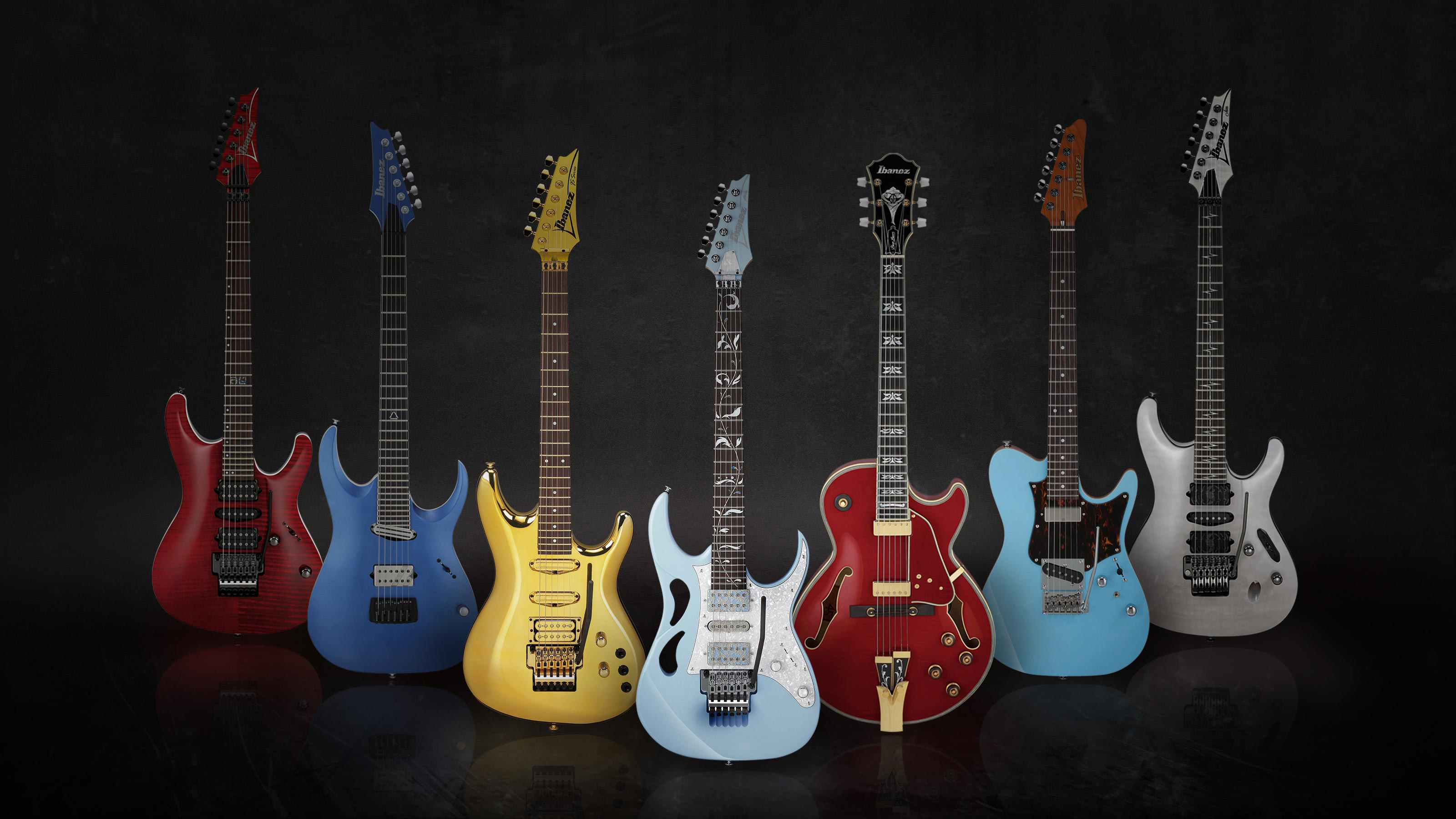 With Fender, Gibson and PRS all absent from NAMM 2022, the spotlight fell on Ibanez to deliver on new releases at the show. And as usual, it had plenty of fuel in the electric guitar tank with new signature models for some of its highest profile artists including Steve Vai, Joe Satriani, Nita Strauss and George Benson.
And there's more, so let's take a closer look…

Audient ASP4816 Heritage Edition
Audient's new EVO 16 interface, which we spotted yesterday, sits at the more accessible end of the price spectrum - the same can't be said for the new Heritage Edition of the ASP4816 console, which adds 'Vintage Mix Bus' processing, a monitoring-grade headphone amp, hands-free talkback and a gain reduction VU meter to their already popular ASP4816, and should set studio owners back about $16,000.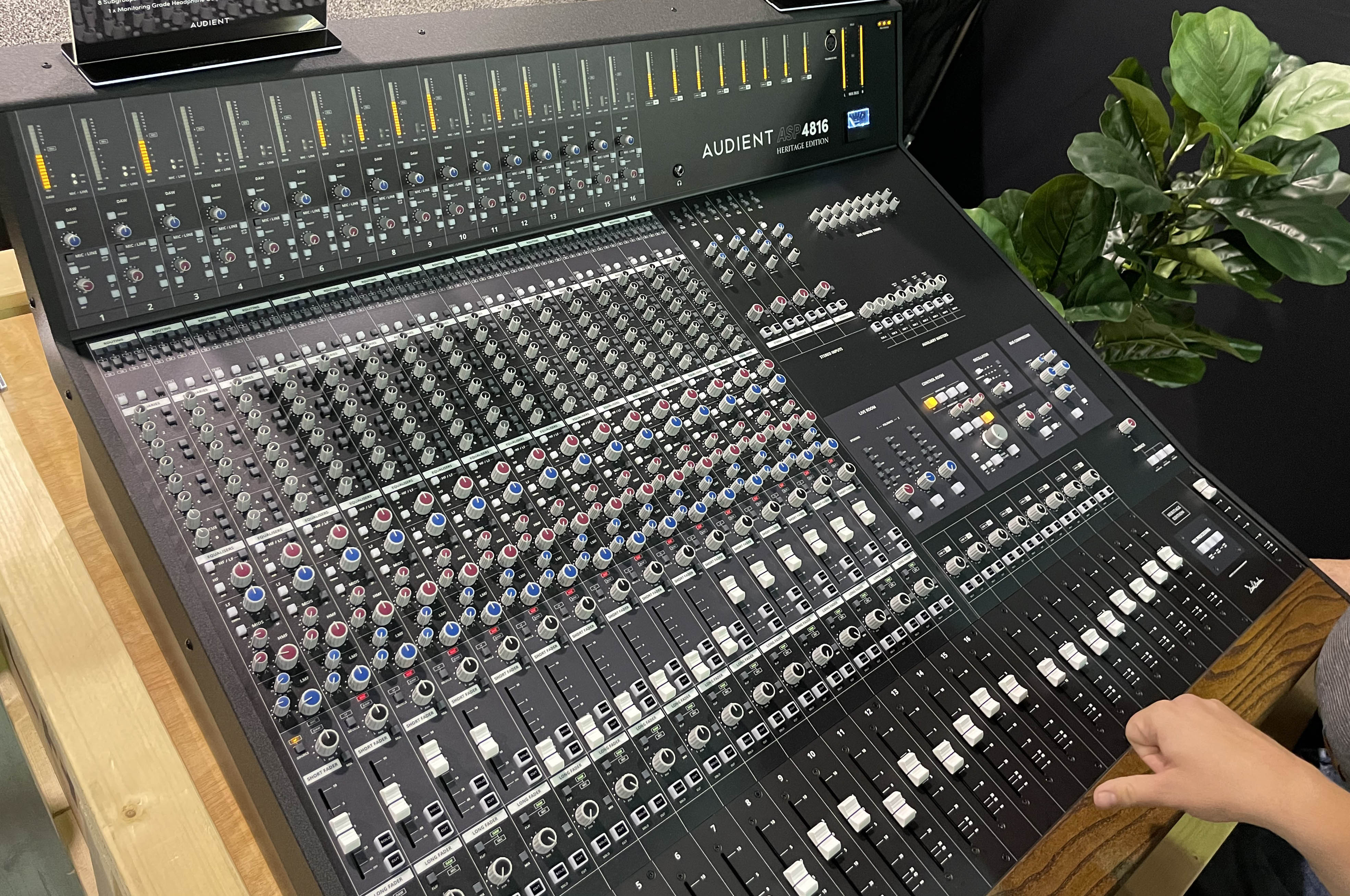 TOTAL NAMM
Only at #NAMM...

Wait 'til the end for a killer ocarina solo.
Polyend Play
The Polyend team were beaming with enthusiasm for their latest creation, the Play. A slimline groovebox that they're calling the 'most flexible and inspirational ever created', it's one of the most instantly accessible bits of kit we've played with so far at NAMM, and we believe the hype.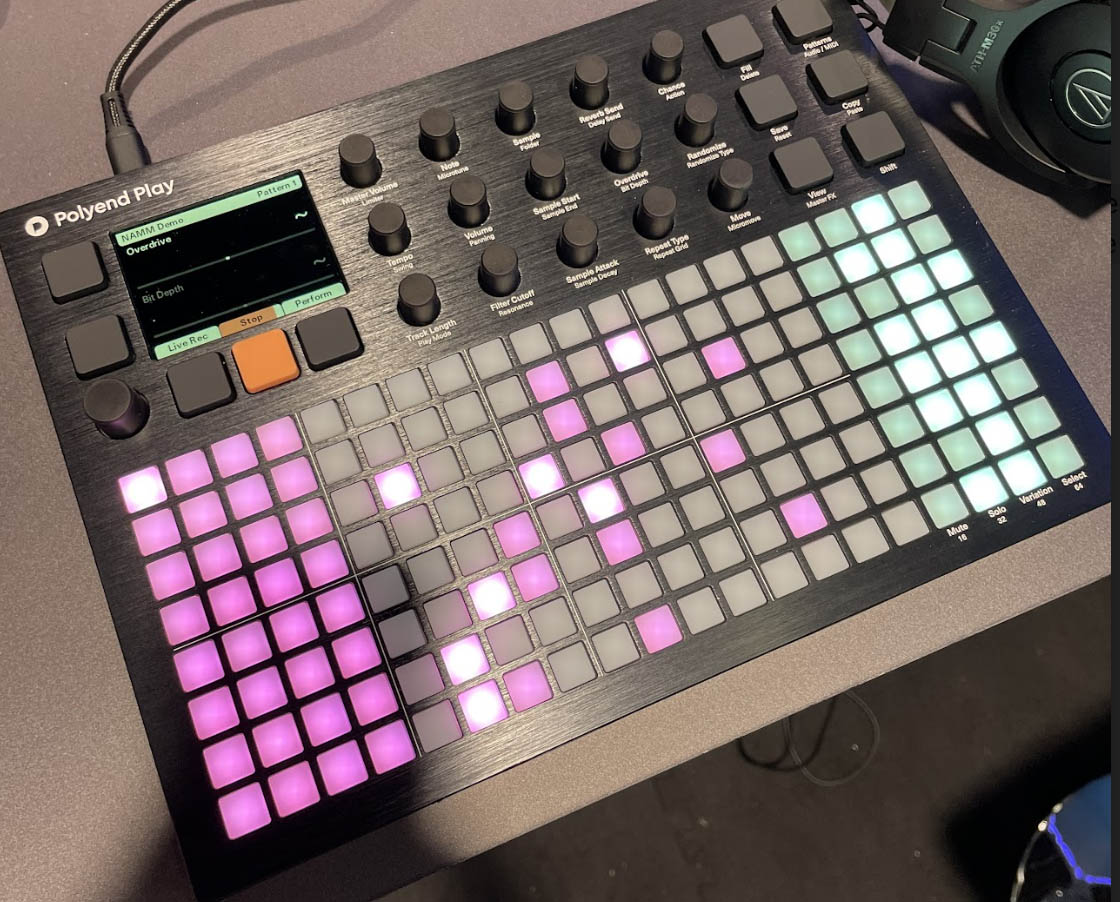 ---