NAMM 2022 LIVE: All the big music gear news as it happened - new guitars, amps, synths and more
Direct from Anaheim, California for the world's biggest music gear event. NAMM = hot new guitars, pedals, synths, drums and much much more
By MusicRadar Contributions from Rob Laing , Simon Arblaster , Ben Rogerson , Will Groves , Matt Mullen published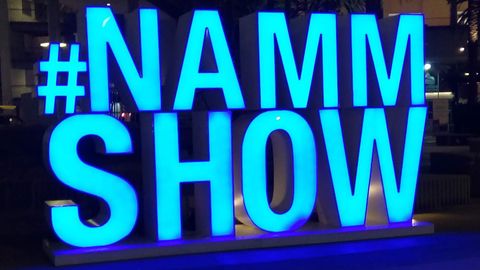 (Image: © Future)
• GEAR EXPO SUMMER 2022: all the latest gear from NAMM and beyond
NAMM 2022: And, we're back! The Winter NAMM Show finally returned to its California home after two years away… except it's summer.
A lot has changed since we last hit the halls of the cavernous Anaheim Convention Centre, but NAMM means the same as it ever did: lovely new music making gear, and lots of it.
Many of the world's biggest manufacturers unveiled their freshest guitars, amps, pedals, synths, recoding gear, drums and more.
As you'd expect, we were there on the show floor, bringing you the cream of the crop across MusicRadar and in this live blog. This is what we found...
The best of MusicRadar in your inbox
Don't miss the latest deals, news, reviews, features and tutorials
Thank you for signing up to Musicradar. You will receive a verification email shortly.
There was a problem. Please refresh the page and try again.