Depeche Mode's Martin Gore: my favourite music software
Apple Logic Pro X
"I'll admit that I'm a creature of habit, and the main reason that I'm still using Logic is laziness. I've been using it for ages and any change would be too much of an upheaval.
"Is it better than all the others out there? That I can't answer; all I can say is that, having lived through the reel-to-reel years, the arrival of DAWs changed everything!"
Innerclock Systems Sync Gen
2CAudio Aether and B2
"Obviously, when I first started making music, reverbs were all hardware, and over the years, I got used to that quality, hardware reverb sound. Recently though, software has started to catch up, and the 2C plugins are some of the best out there.
"These two work very well together and you end up with a ton of creative effects as well as seriously impressive reverbs."
FabFilter Pro-Q 2
"The advantage of using modular - and vintage modular - synths is that you don't need to mess around with the sound as much as soft synths. So, when I do add a plugin to my setup, it has to bring something to the table. The Q 2 is quick, but it's also truthful… it does what it says it's doing on the screen."
Sound Radix 32 Lives
"This might seem like a silly plugin to pick as one of my favourites, but there's nothing more frustrating than trying to pull up something and being told it won't run on your current system. That never happened with MIDI/CV. Mind you, it did take you three days to record one sequenced synth line!"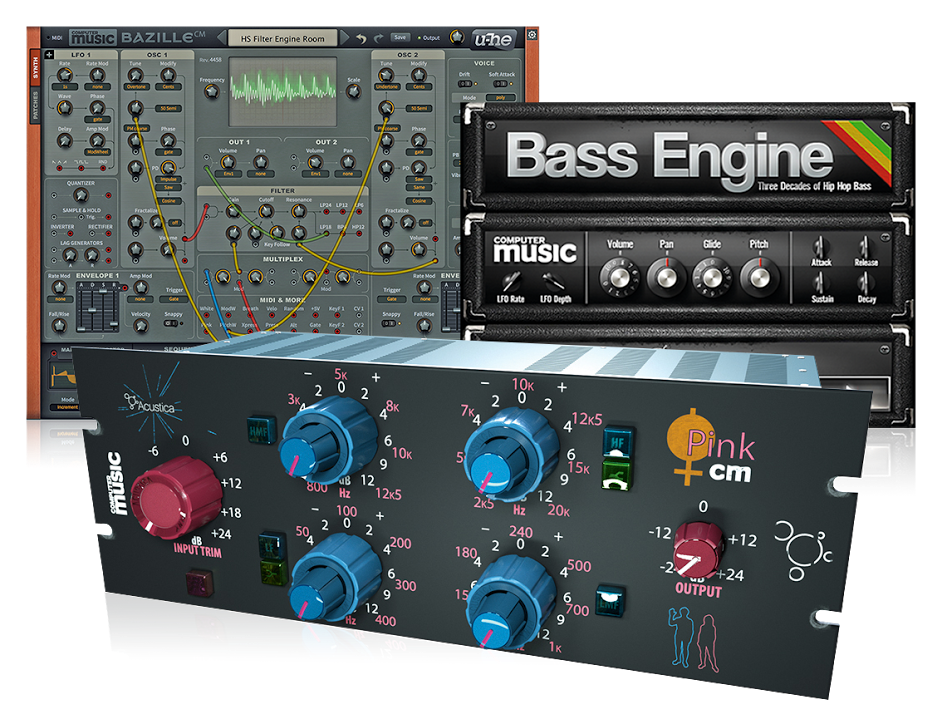 Get over 70 FREE plugin instruments and effects…
…with the latest issue of Computer Music magazine