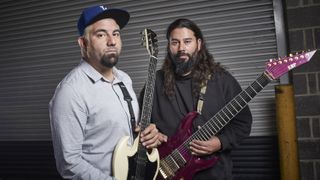 Stephen Carpenter, Chino Moreno (Deftones)
The Total Guitar Best in guitars 2016 polls have received over 68,000 votes, and we're now ready to roll out the winners. The nominees were what we considered to be the guitarists and guitar gear that have excelled in 2016. Here, we present the best metal guitarist of 2016. First up we have Stephen Carpenter and Chino Moreno of Deftones…
Despite being linked to the ailing nu-metal scene, Deftones have very much carved their own niche within metal, and this year's spectacular album Gore proved they're still just as vital.
On Gore, Stephen and Chino explored new sounds, time signatures and dimensions with their guitars and both continued to evolve as players, whilst keeping the band's distinctive signature sound and style at the core.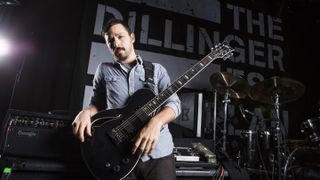 Ben Weinman (The Dillinger Escape Plan, Giraffe Tongue Orchestra)
2016 was a bittersweet year for Ben and the guys in DEP. They released the astonishing album Dissociation, but they also announced that the album would be their swansong, and the touring for that album would be their last time on the road as a band. As a result, their final shows have been even more emotional and mind-blowing than usual.
Even so, Weinman proved that he still has plenty more to give in the shape of supergroup Giraffe Tongue Orchestra, featuring Mastodon's Brent Hinds and Alice In Chains vocalist William DuVall.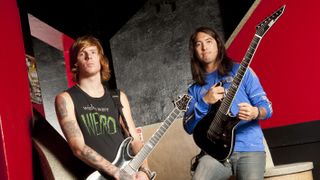 Phil Manansala, Alan Ashby (Of Mice & Men)
While the release of fourth studio album Cold World in September of 2016 was a major highlight for the Californian metalcore band, and represented a nice progression in sound and songwriting (thanks in no small part to returning producer David Bendeth), it was their Live At Brixton album, released back in May that was a high point of the band's year.
Not only does the album run the full gamut of their first three albums, but it really singles Of Mice & Men out as one of the very finest live bands in their genre. Guitarists Phil Manansala and Alan Ashby bring the energy and the stomp to every last track and ensure this album is the perfect trailer for an OM&M live show.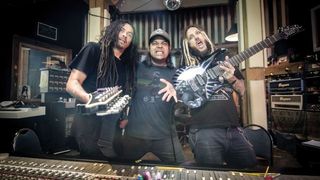 Brian 'Head' Welch, James 'Munky' Shaffer (Korn)
23 years after forming, the Bakersfield nu-metal pioneers are still going strong. A key element of Korn's sound has always been the musical relationship between guitarists Munky and Head. Head took some time out of the band between 2005 and 2013, but his return seems to have brought fresh new spark to the band.
The Serenity Of Suffering, the band's twelfth studio album, and Head's second since reuniting with Korn, marks a return to the heaviness of old and the quirks that most fans loved about Korn in the first place. With the band currently on tour with Limp Bizkit, it's like the early-noughties all over again. Now, where did we put our bagpipes?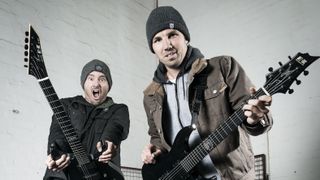 Jeff Ling, Luke Kilpatrick (Parkway Drive)
If you thought you had a busy 2016, Aussie metalcore merchants Parkway Drive spent the year on the road pounding the UK, Europe, the US and Russia in support of their fifth album Ire.
The album is a huge progression from previous offering Atlas and, in particular, guitarists Jeff Ling and Like Kilpatrick have clearly been working meticulously on their riffs and sounds. Go give Vice Grip a spin for all the evidence you'll need.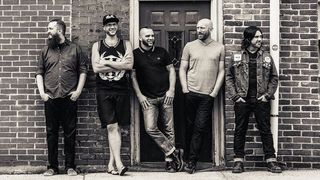 Joel Stroetzel, Adam Dutkiewicz (Killswitch Engage)
Killswitch Engage is the gift that keeps on giving. Despite frontman changes, the band's music remains a constant, almost comforting presence in the metal world.
2016 album Incarnate isn't quite as immediate as previous album Disarm The Descent, but when tracks like the Pantera-inspired Strength Of The Mind and the frantic Quiet Distress hit like a sledgehammer, you know this is another classic slice of Killswitch Engage.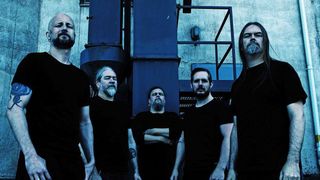 Fredrik Thordendal, Mårten Hagström (Meshuggah)
There's a reason it took four years for Swedish prog metal kings Meshuggah to write and record new album The Violent Sleep Of Reason compared with 2012's Koloss. Not only are the band purveyors of some of the most technical and detailed music in metal, but this time round they recorded the whole thing live. That's no mean feat.
Thankfully Meshuggah are masters in their field and the result is nothing short of incredible. Thordendal and Hagström operate on entirely different plains to most guitarists, and that's why tracks like Born In Dissonance and MonstroCity are absolute standouts. Miss it at your peril.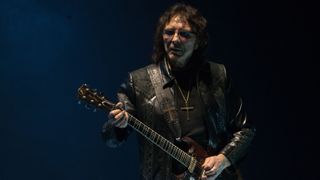 Tony Iommi (Black Sabbath)
You can't have a best metal guitarist list without featuring the Godfather of heavy metal on it. Iommi first introduced the heavy metal sound to the world on Black Sabbath's 1970 self-titled debut album, and has continued to develop as a player and inspire millions of new guitarists ever since.
That Sabbath's current live dates are supposedly their last is bittersweet. Maybe we'll never get to hear those monstrous riffs played live again, but they also serve as a fitting celebration of the massive impact Iommi has had on the genre.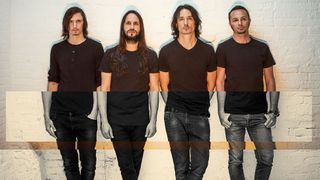 Joe Duplantier, Christian Andreu (Gojira)
Magma, the newest release from French metallers Gojira, was not only the band's most successful yet, but it also showcased the brilliant pairing of guitarists Joe Duplantier and Christian Andreu.
The duo take their lead from the very best the metal world has to offer - Dimebag, Robb Flynn, Andreas Kisser, James Hetfield - whilst adding their own creative spin on the band's music. Magma is the perfect encapsulation of that, and just one listen will reveal exactly why it's been nominated for a Best Album Grammy.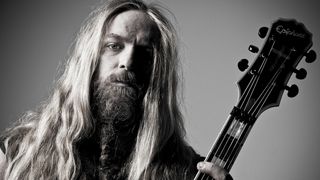 Zakk Wylde
Even riff lords need some time away from the heavy stuff, and this year Zakk hung up his Black Label Jacket for a moment to strap on an acoustic guitar and record his Book Of Shadows II album.
Zakk's second solo album features everything from country ballads to mellow blues numbers, and that distinctive voice. There's even the odd cheeky solo thrown in to keep the die-hard fans happy. But where Book Of Shadows II differs from other 'metalhead gone soft' acoustic albums is that it's really rather good.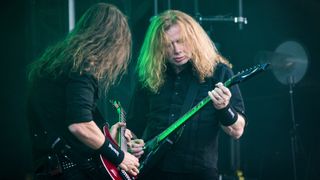 Dave Mustaine, Kiko Loureiro (Megadeth)
Despite the departure of two long-time members, drummer Shawn Drover and guitarist Chris Broderick, Dave Mustaine took it upon himself to hire Angra guitarist Kiko Loureiro to record the band's fifteenth studio album and play on subsequent tours.
The result was Dystopia, a well received album that hit number three on the Billboard charts and saw a welcome return to the style of classic albums including Rust In Peace and Endgame.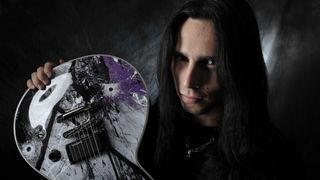 Gus G (Ozzy Osbourne, Firewind)
Fresh off the back of releasing and touring his third solo album Brand New Revolution, Gus revealed that in the middle of 2016 he entered the studio with his Firewind compadres to complete the eighth album with the power metal quintet. It will be released in January 2017, and we can't wait.
In the meantime, here's the epic Mad Max-inspired video for Gus' solo track The Quest.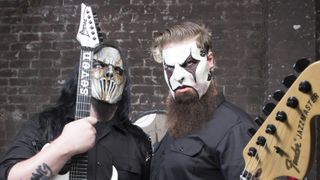 Mick Thomson, Jim Root (Slipknot)
With two new members and plenty of new material to play with from the .5: The Gray Chapter album, Slipknot's live shows took on a whole new life in 2015 and 2016, culminating in some truly epic headliners. True to form, guitarists Mick Thomson and Jim Root never missed a note.
Our highlight of 2016 was the band's Knotfest performance on 25 September, during which Slipknot performed classic album Iowa in its entirety, including the song The Shape, that had never been performed live.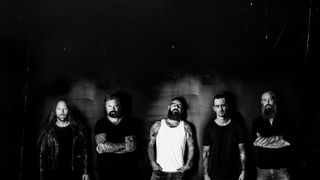 Björn Gelotte, Niclas Engelin (In Flames)
Returning to former label Nuclear Blast to release their new album Battles, the Swedish melodic death metal pioneers made the sensible decision to revisit the sound that made them heavy music stars around the globe.
Tracks like The End and In My Room dish out more than enough for the guitar purists who love the work of Björn Gelotte and Niclas Engelin, whilst featuring plenty of melody to keep old and new fans happy.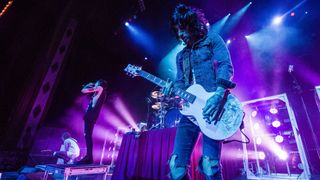 Ben Bruce, Cameron Liddell (Asking Alexandria)
Despite ongoing frontman drama, there's one thing consistent at the core of Asking Alexandria, and that's the musicianship of its instrument-toting members. Ben Bruce and Cameron Liddell in particular are a huge part of the band's sound and the songwriting process.
On 2016 album The Black the band pulled together all of their greatest facets - crushing metal breakdowns, anthemic, arena-ready choruses and Van Halen-worthy solos - to make one of the most accomplished heavy albums of the year.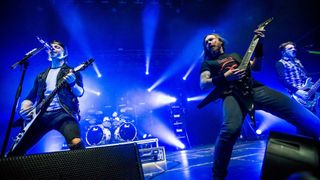 Michael Paget, Matthew Tuck (Bullet For My Valentine)
2015's Venom proved that Bullet was still a band with plenty to say both lyrically and musically. It harked back to the early days with tips of the cap to albums like The Poison and Scream Aim Fire, whilst looking forward in terms of virtuosity and production.
Matt Tuck and Padge have always been a safe bet for a killer riff, and if latest single Don't Need You is anything to go by, album number six from the Welsh metalheads should be a scorcher.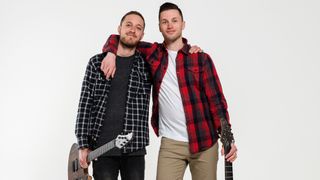 Tom Searle, Adam Christianson (Architects)
2016 has been a tragic year in so many ways for Architects. At the heart of it all was the loss of guitarist and band visionary Tom Searle to cancer. What makes it even harder to swallow is that Architects' newest album All Our Gods Have Abandoned Us is their best yet.
The guitar writing from Tom, and the recorded performances from both Tom and Adam Christianson are so brilliantly progressive and inventive that it's hard to think of any other British band getting anywhere close right now.
That Adam and the band continue to tour the album in tribute to Tom is testament to their strength and their desire to keep Tom's legacy and vision burning bright.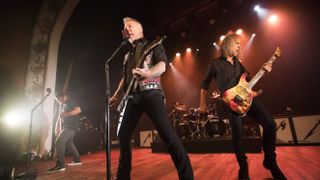 James Hetfield, Kirk Hammett (Metallica)
Where Death Magnetic silenced the critics who had written off the metal juggernaut following the car crash of St Anger, Hardwired… To Self-Destruct signalled a band shrugging off past transgressions and getting back to the serious business of being Metallica.
For the new album, James and Kirk drew from every corner of their influences and abilities to write some of their best riffs since the early-90s. We're looking at you Atlas, Rise! and Dream No More.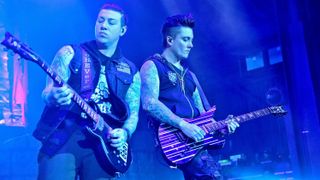 Winners: Synyster Gates, Zacky Vengeance (Avenged Sevenfold)
2016 will be remembered as the year in which Synyster Gates and Zacky Vengeance returned to what they do best; shredding like demons. Seventh album The Stage is Avenged Sevenfold's first new music in three years, and it's the sound of Syn and Zacky unleashing the beast in typically stylish and aggressive form.
The jagged Paradigm, the ferocious God Damn and the frankly astonishing 15 minute epic Exist are mere tasters of what is a nearly perfect album, and serve as a staggering reminder of the formidable talent that these axe-slingers share. A well-deserved win.