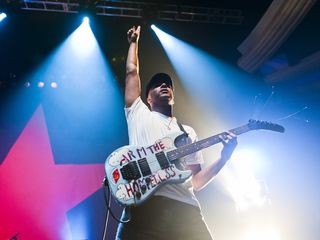 Drop D
Like the alternate tuning equivalent of missionary sex, drop D is the first thing that everyone tries, mainly because it's dead simple and nothing gets snapped.
Dropping that low string a full step has given a seismic low- end toll to everything from RATM's Killing In The Name to Nirvana's Heart-Shaped Box, and few sensations in life are more satisfying than battering on a one-finger barre.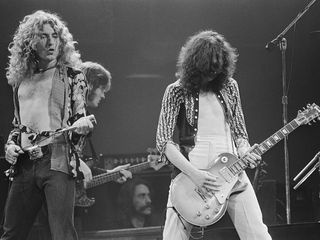 'Dad-Gad'
If a bearded man at a folk festival starts wittering on about his dad, it's the colloquial term for this evergreen tuning, thought to have made its recorded debut on Davey Graham's She Moved Through The Fair, and hitting global consciousness on Led Zeppelin's Kashmir.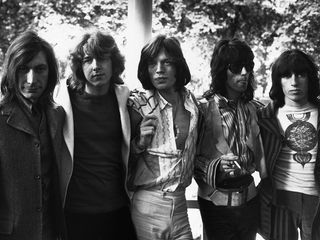 Nashville tuning
Granted, it's a faff, requiring you to replace the wound E, A, D and G strings with lighter gauge ones (usually from a 12-string set), and raise them an octave over standard.
But if you're serious about nailing the tender shimmer of The Stones' Wild Horses, this is worth the punctured fingertips.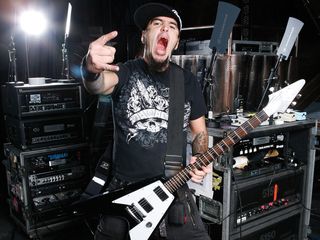 The Darkness Within tuning
Machine Head were drop-tune pioneers, but on last year's Unto The Locust they outdid themselves, tweaking drop B and thereby stumbling across the unholy middle section of Darkness Within.
"Without that tuning change," says lead guitarist Phil Demmel, "the solo wouldn't have happened."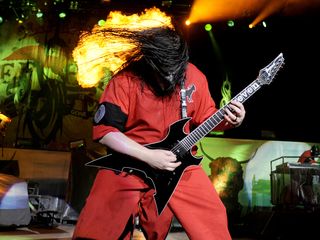 Drop A
When drop D just isn't emptying your audience's bowels, there's always drop A: a pitch plummet that's been employed by legions of six- and seven- stringers on songs such as Slipknot's Psychosocial.
Oh, and go for strings thicker than telegraph wire.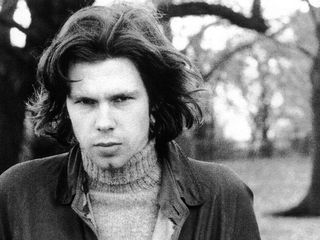 The 'Nick Drake' tuning
Much of the late folk hero's dazzle came from his visionary voicings.
Arguably the best is Black Eyed Dog, whose double whammy of low Gs creates a hypnotic Eastern drone that makes onlookers think you're a world-music genius to rival Ravi Shankar.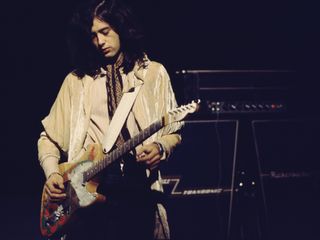 C6 modal tuning
The young Jimmy Page was hugely influenced by Davey Graham's folk voicings, and added his own thumbprint to tuning folklore with the modal lilt of Bron-Yr-Aur from Physical Graffiti.
A few simple shapes and this tuning can make bricklayers weep.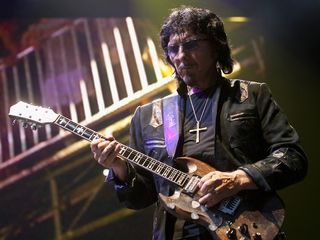 The 'Iommi' tuning
Having lost the tips of two fingers in an industrial accident, by 1971's Master Of Reality, Tony Iommi found that plunging to a doomy C# took the pressure off his thimbles.
We suggest you do the same (drop tuning, that is, not the industrial accident).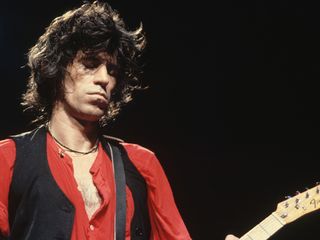 Open G
1967 was a mixed bag for Keith Richards.
On one hand, he was jailed on drugs charges; on the other, he stumbled upon the open G tuning that powers immortal riffs from Honky Tonk Women and Brown Sugar.
For instant Keef-ness, try barring at the 5th fret and hammering on to the 6th fret and 7th fret on the second and fourth strings.