This year's Black Friday plugin deals aren't too far away now, but true to form, Waves isn't waiting until the end of November to start dropping prices. For this week only they have slashed 140 popular titles down to $29.99 or less. So, if you're a home producer or recording fanatic, now could be the time to invest in new music production tools.
If it's great value you're after, for every two plugins you purchase you can load up on a further pair of plugins from this list absolutely free. We're big fans of Waves savings (it's rare they don't have some sort of promotion going on), but every now and then a sale comes along that really stands out. This is one of those.
Waves are one of the biggest names in audio production, with their state-of-the-art plugins helping shape everything from the sound of hit records to Oscar-winning film scores, so you should have no problem finding a plugin in this sale to help take your tracks to the next level.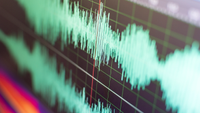 Waves plugins: $29.99 price drop, plus free plugins!
If you're looking for a great value software deal right now, at Waves you can bag yourself a selection of popular and effortlessly usable plugins for just $29.99. And if you buy two plugins, you can choose another two completely free from this list.
There are many best-sellers on the discounted list, including H-Delay Hybrid Delay, CLA Vocals, C4 Multiband Compressor, CLA Effects, TrueVerb Reverb. Many of the plugins up for grabs at the lower price feature in our guide to the best Waves plugins. That's a great article to consult if you're not sure where to start.
This sale comes hot on the heels of our Waves StudioVerse review. We're big fans of this innovative AI-powered mixing tool and described it as a 'must-have for Waves users'. What's more, it's completely free!
Looking for more music production gear? Our buyer's guides are here to help