Got yourself a new guitar for Christmas? Trying to learn by yourself is a surefire path to packing it in, but you don't have to struggle alone. Fender Play is doing two new amazing New Year offers for all the budding guitar players out there, with a massive 50% off their annual subscription, and a two-week free trial to get you started on your guitar journey.
Utilizing the power of online guitar lessons is one of the best and low-cost ways to improve your guitar skills. It lets you learn on your own schedule, pick and choose which techniques you want to improve first, and even select your favorite songs to play.
Fender Play includes featured artists such as Metallica, Green Day, Ed Sheeran, Billie Eilish, and loads more, so there's something for every beginner guitar player to learn here. If that wasn't enough, you'll also get a nice 10% off guitars, amps, and other Fender gear at Fender.com, for the entirety of your subscription period. If you need more convincing - check out our full Fender Play review.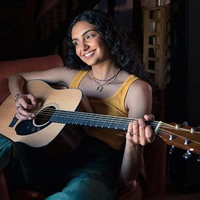 Fender Play: Two-week free trial
If you're on the fence about Fender Play, taking this two-week, no-obligation free trial will certainly let you know if it's right for you. With loads of awesome songs to learn, these lessons will give you all the technical know-how to improve your guitar playing at your own pace. You might be surprised how much you can learn in just two weeks.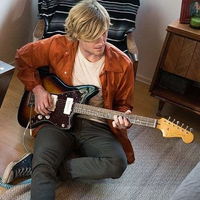 Fender Play: 50% off annual subscription
If you've completed the trial, or you just want to jump straight into the deep end, you can now get a full year's subscription to Fender Play for half the money. Just use code learntoplay50 when you check out to get a year's guitar lessons worth $99.99, now for just $49.99. Considering some guitar tutors charge that for just two lessons, this is an unbelievable deal.
Learning to play the guitar is a difficult endeavor, in fact, recent studies show that 90% of players quit within the first three months of playing. It's tough on your fingers, music theory is complicated to understand, and you've got to retrain your brain to separate what each hand is doing. That's why learning by yourself is a tough ask - you need your own personal tutor to encourage and explain. Personal tutoring is an expensive business though, and that's where Fender Play comes in.
How does Fender Play work?
When you sign up for Fender Play you'll get to make some decisions about the kind of guitar player you are, whether you picked up a beginner acoustic guitar or an electric guitar to start with, as well as the type of music you want to play. This gives you a personalized learning path to take, where you'll learn songs from your favorite artists, and understand the techniques utilized in playing their songs.
Using this step-by-step lesson plan you'll develop from your first riff, right through to full songs alongside the experienced tutors at the Fender Play academy. Those first steps are difficult to take, so having expert advice along your journey is key to ensuring you stay focused. It tracks your progress too, so you can see how far you've come since those first humble chord shapes.
Looking for beginner guitar gear? Check out our Buying Guides for more info