2023 is that year that AI really hit the mainstream, and the music world hasn't been immune to its power and innovation. Ahead of Black Friday, Native Instruments has partnered with some of the biggest brands in music production to bring you some killer AI software deals. It has secured up to 68% off some of the most innovative plugins in music production right now, so you can now get amazing deals with Dreamtonics, XLN Audio, Audio lab and Baby Audio. But with only a couple of days left to take advantage, you'll need to act fast.
Artificial Intelligence is having a major impact everywhere, not least in the world of music production where it was, of course, most recently used to help create the last ever Beatles track, Now And Then. There are many AI tools that can help with your music, and Native Instruments currently has deals on some of the best. There's software to help you create beats in the form of the XLN Audio XO drum machine, or why not create all-new beats from scratch using AI with Audialab Emergent Drums? Baby Audio's excellent TAIP uses the latest machine learning algorithms to deliver the vintage colour of classic tape machines, while Dreamtonics Synthesizer V Studio Pro will even help with your vocals.
There's some AI for all aspects of music production, then, and some fantastic deals to grab if you are quick. Here's a closer look at some of the best AI deals, and if you want to keep up to date on all the latest deals, check our Black Friday plugin deals page here.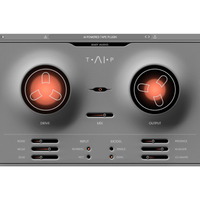 Baby Audio TAIP: Was £69, now £48.30
TAIP from Baby Audio uses artificial intelligence to deliver its superb tape emulation that can add colour and character to your music productions. Baby Audio analysed the difference between wet and dry saturation on many vintage tape machines to come up with its models for the plugin. You can get incredible distortion, or fantastic emulations of the wow and flutter effects of a tape recorder. You can now get TAIP for a fabulous 30% off retail so now is a great time to inject some AI character into your recordings. Read our full Baby Audio TAIP review here.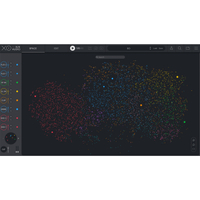 XLN Audio XO: Was £114, now £68.40
XO is aiming to be the ultimate electronic drum tool and is an adventurous, great sounding and fun-to-use drum machine with a truly unique and effective workflow. It has no less than 8,000 sounds, and its sequencer, intuitive browser and AI engine make putting beats together very easy. If you want the ultimate electronic beats resource then they don't get much better than XO, and now is the perfect time to get it with this 40% off deal. Read our full XLN Audio XO review here.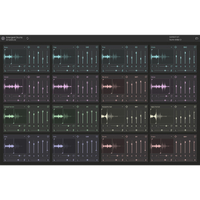 Audialab Emergent Drums 2: Was £224, now £71.68
This is the best AI deal of the bunch with a huge 68% off Audialab's excellent Emergent Drums 2. This software utilises an AI-based system that's been trained on a wide variety of drum and percussion sounds to create all-new and totally original sounds. Using the slider on the UI, you can choose how similar the new drum sample will be to a previous sound, and either create a slight alternative or an entirely new, randomly generated new sample. Emergent Drums is a great way to generate totally original beats for your music so grab it now at a huge 68% off!
Check out all the Native Instruments AI deals here and explore their full Cyber Season sale here.