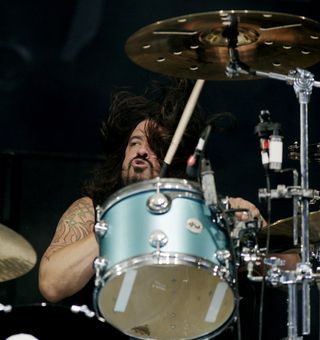 © RICK NEDERSTIGT/epa/Corbis
Dave Grohl is suing the Scissor Sisters. Well, he's not. Confused? Check out the video below to find out what the hell is going on.

The clip shows a traumatised Grohl talking about an unfortunate episode at a recent Scissor Sisters show in which the Crooked Vulture caught sight of frontman Josh Shears' unmentionables.

Take a look for yourself below. Could this be a viral hit to mention Grohl's previous classic - Fresh Pots?