Electronic musicians know that there's more than one way to skin the rhythmic cat, but using a drum machine is undeniably one of the most satisfying. Equally, while you can do your sampling in software, getting hands-on with a dedicated hardware box can take you down hitherto unexplored creative avenues.
When we're judging the best new music tech gear of 2017, then (which we are, by the way) drum machines and samplers need to come into the equation. We asked you to vote for your favourite product that falls into this category, and with the numbers crunched, now it's time to bring you the results.
The MusicRadar Best in music tech awards 2017 are brought to you in association with Softube - Tools for the Audio Professional
Cyclone Analogic Drum Drone TT-606
We said: "An excellent drum machine that combines real analogue sound with modern features."
Cyclone Analogic Beat Bot TT-78
We said: No owner of an original CR-78 will claim that this box sounds exactly like the real thing. However, it still maintains that all-important analogue vibe. More importantly, the range of tones and programming system goes far beyond what the original can do.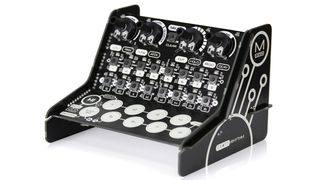 Modal Electronics CRAFTrhythm
We said: "An 8-track drum sampler with a 16-step sequencer that you can put together yourself in less than 10 minutes. It can store up to 64 16-bit mono samples, and you can upload your own sounds via an app. Each track features a mixer, sample select, a tune control with three pitch modes, a low-pass resonant filter and three envelopes for amplitude, filter and pitch."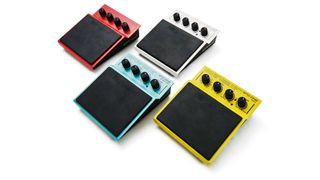 Roland SPD::ONE Percussion Pads
We said: "Roland has clearly looked at the market and delivered something that is missing. Will TM-2 or SPD-SX users be selling up? Probably not, but we can definitely see the Wav pad joining proceedings for many drummers as a standalone solution to running a click."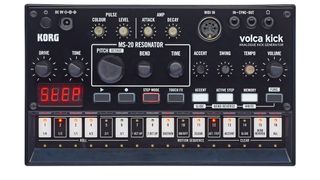 Korg Volca Kick
We said: "Even taking into account more high-end drum machines, this is probably the best source of hardware kick drums we've tried. If you make club-focused music that relies on the foundation of solid kicks, this little box of bass comes highly recommended."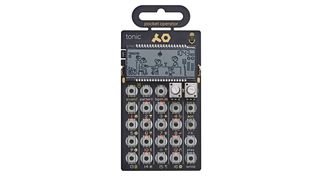 Teenage Engineering PO-32 Tonic
We said: "The PO-32 is a fun and inspiring noise-maker, and the added MicroTonic compatibility broadens its sonic scope considerably."
Roland TR-08
We said: "The TR-08 promises to accurately emulate the look, sound and feel of the original TR-808, while adding new features such as a compressor on the kick and snare (as you get on the TR-09) and 16 sub-steps for each step of the sequencer, enabling you to create more intricate fills and rolls."
Synthstrom Audible Deluge
We said: "Most of us will have a synth, sampler and sequencer in our setup, but do you have all of these in one box that can be used without a computer? That's what you're being offered in Deluge, the first product from New Zealand-based boutique manufacturer Synthstrom Audible."
Akai MPC X
We said: "The flagship MPC X has a multicore processor that's tuned to get the best out of the MPC Software 2.0 that runs on it (this can also operate as a plugin or standalone on your PC/Mac), and comes with a 10.1-inch multitouch screen and 16 velocity- and pressure-sensitive RGB pads. There are also dedicated menu buttons, a large master encoder knob and 16 touch-sensitive 360 degree assignable pots (Q-Links) with adaptive OLED displays."
Akai MPC Live
We said: "By bridging the gap between standalone operation and modern studio niceties, the Live becomes the best MPC we've seen in some time."
Elektron Octatrack mkII
We said: "The Octatrack mkII features an OLED screen that's said to be more easily readable in dimly-lit environments, and the new backlit buttons promise super durability. In fact, they're rated for 50 million presses, which is probably more than enough. There are more of them, too, the thinking being that this will speed up the workflow."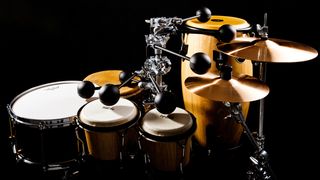 Polyend Perc Pro
We said: "Perc Pro is a MIDI-controlled mechanical device that can trigger your acoustic percussion instruments. You might call it a 'robot drummer', then, and the good news is that Perc is velocity sensitive and can play at up to 1200bpm, should you wish it to sound utterly insane. It can be controlled by any hardware or software sequencer, and comes with MIDI DIN, USB and CV ports."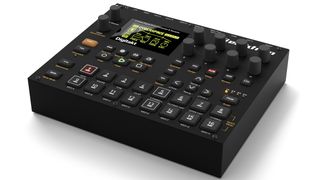 Winner: Elektron Digitakt
We said: "With deep sequencing and a powerful sound engine, Digitakt is the 'affordable' Elektron groovebox we've been dreaming of."