The 30 best VST plug-in effects in the world today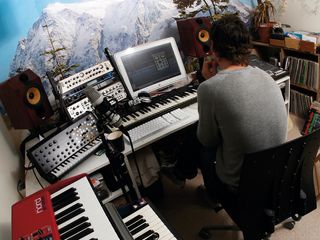 The countdown
Most of us now have plug-in folders that are bursting with effects, but in our more honest moments, we might be willing to admit that some of them aren't quite as important to us as others.
Or to put it another way, we all have our favourite effects: the go-to processors that we turn to again and again.
It's these must-have tools that we asked you to nominate as we sought to create as definitive a list as possible of the greatest VST and AU effects plug-ins in the world today. Then, true to form, we presented you with said list and asked you to vote for a winner.
The results of this vote are shown in reverse order in the gallery you're about to enter. We can't honestly say that we've got every great effect here - the market is now so vast that some great plug-ins were bound to miss the cut - but what we do have is a collection of processors that any producer would love to have installed on their PC or Mac.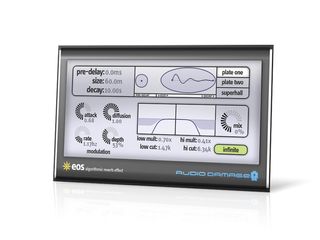 Audio Damage Eos
Eos is designed to be a simple but effective reverb plug-in with three algorithms - two plate and one hall - that take after the hardware digital reverbs of old.
Closer inspection reveals that it's a great-sounding reverb that we particularly love to use on percussion. In fact, it's on our list of go-to plug-ins for real-world projects.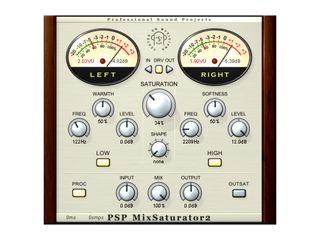 PSPaudioware MixSaturator
This is taken from the fabulous PSP MixPack 2. You'll find that several of the plug-ins in this bundle sport saturation switches, but this is the comprehensive solution.
MixSaturator 2 emulates the sound of valve circuits and analogue tape exceptionally well, and enables you to tune the low and high ends separately.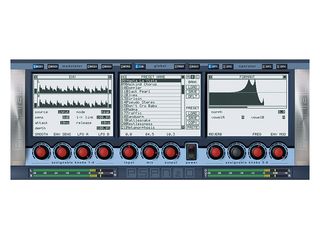 PSPaudioware N2O
This successor to PSP Nitro is a complex but extremely powerful semi-modular effects plug-in that enables you to use up to four operators (filters, eg, delay, distortion etc) and four modulators (LFO, envelope detector, ADSR, step sequencer) simultaneously.
Whether placed on a vocal to spice things up, a guitar to distort it, a synth pad to create a choppy riff or simply the master output to get some global glitching on the go, N2O will bubble up to near the top of your list of go-to plug-ins.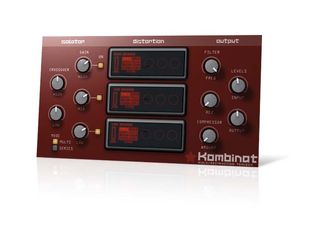 Audio Damage Kombinat
Kombinat is a three-stage sound-mangling powerhouse that's designed to… well, mangle your sounds. And this being an Audio Damage effort, there's no shortage of controls.
At times Kombinat sounds very digital, at others very analogue. It's a no-brainer purchase for anybody making any kind of electronic music, and would even be a viable distortion effect for guitarists.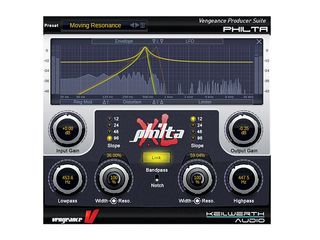 Vengeance-Sound Philta XL
Given its name, you'd expect this feature-packed filter to be pretty damned phat, and it doesn't disappoint.
Philta XL is a fantastic plug-in that totally lives up to its heavyweight name. While you've probably already got a filter, this one is more than powerful and tasty-sounding enough to justify its purchase.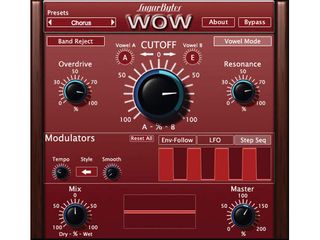 Sugar Bytes Wow
Wow is a filter plug-in, and most of its features are immediately apparent on first glance.
The GUI is dominated by the immense Cutoff knob, which, in turn, is flanked by Resonance and Overdrive knobs. Modulation options include an envelope follower, an LFO and a step sequencer.
Wow is inspiring to use and sounds fantastic, with an excellent, wide-ranging selection of presets.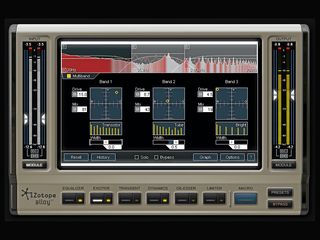 iZotope Alloy
You may be familiar with Ozone, iZotope's highly acclaimed set of mastering tools. Well, Alloy is a dedicated Ozone-esque 'channel strip' that's geared towards everyday mixing.
It should be said, though, that Alloy is not only a capable mix processor but a cool creative tool to boot. Its powerful, Swiss Army knife approach nicely complements the kind of 'virtual vintage' plug-ins that most of us already have plenty of.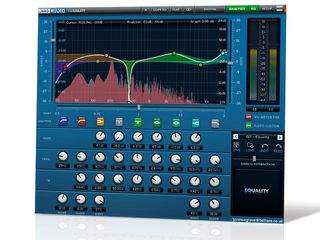 DMG Audio Equality
This EQ plug-in has nine bands (four bell/notch, two shelf/bell, dual high-pass and one low-pass), five EQ styles, M/S processing, a spectrum analyser, foldable interface and more.
It may seem strange to get excited about yet another EQ plug-in, but EQuality packs so much in, you'll genuinely love using it.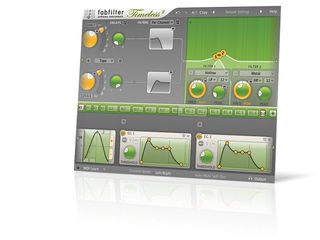 FabFilter Timeless
At its most basic level, Timeless is a dual delay line that can be synchronised to your host's tempo. But where it really shows its class is in the sheer number of parameters it offers and the myriad ways that they can be modulated.
The more you threw at it, the more ideas Timeless throws back, and you'll find yourself whiling away hours, enthralled by what you're hearing. If there's a delay-shaped hole in your plug-in folder, this is a perfect fit.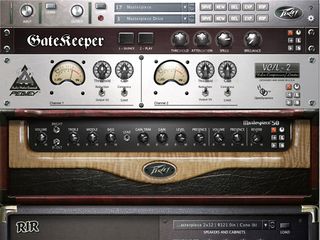 Peavey ReValver
What's remarkable about ReValver is that you can tinker with virtual amps at component level, changing virtual valves, transformers and the like. It uses a familiar virtual rack interface, into which you can drag and drop amp and effects modules.
Sound-wise, there's a lot of realistic detail and you get a satisfyingly dynamic playing experience. If you're a fan of Peavey amps, this is obviously the software for you, but there's plenty for everyone else too, especially with the deep editing facilities.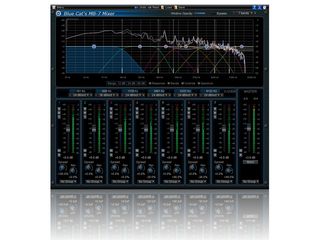 Blue Cat Audio MB-7 Mixer
The MB-7 is an intriguing processor, as it applies the multiband concept (up to seven bands) to that of a level mixer.
It's simple enough in concept, but factor in band-specific panning, stereo width, mute, bypass and solo, and you've got a powerful mastering and manipulation tool.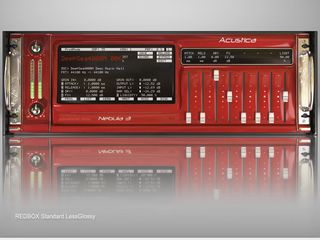 Acustica Nebula3 Bundle
Nebula3 is the "world's first effects sampler", and its VVKT (Vectorial Volterra Kernels Technology) allows for authentic virtual recreations of hardware effects units, speaker cabinets, microphones, preamps and more.
Nebula3 sounds simply superb, and the price is absolutely ridiculous for what you get. You shouldn't buy it to replace your conventional plug-ins (they're often quicker to work with, more flexible and way more CPU-friendly), but instead for use as a potent ally.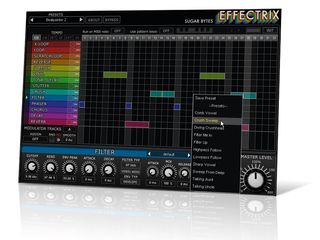 Sugar Bytes Effectrix
The idea behind Effectrix seems obvious: pile processes up 14 high and tie them into a grid-based pattern sequencer that enables the different effects to be activated at various steps. Effects can be layered and synchronised to the host's tempo.
Effectrix is an inspiring plug-in, and ideal for those making glitch, IDM or any form of music with an experimental edge. It's downright addictive, in fact - once you fire it up, it's hard to wrench yourself from it, and when you do, you'll probably come away with a head full of new ideas.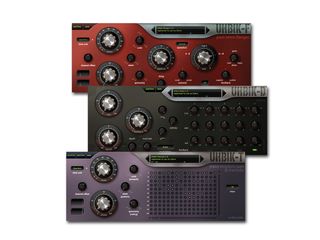 u-he Uhbik
From the same stable as the stonking Zebra line of soft synths comes this set of eight effects, referred to both collectively and individually as Uhbik.
Uhbik offers superior-sounding, sophisticated processors at what works out to be around $25 apiece. Taken as a collection, it's capable of transforming even the most mundane sound into something interesting and inspiring. Can't ask for much more than that, can we?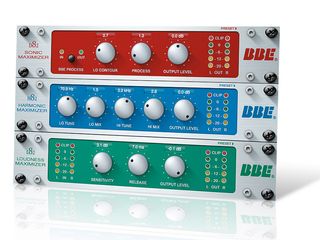 BBE D82 Sonic Maximizer
Available as part of the Sonic Sweet bundle, the Sonic Maximizer (pictured top) gives you three control. Lo Contour enhances unspecified bass frequencies; Process does the same to the treble; and there's an Output knob. Simple but effective.
Essentially, it works like a fancy tone control or a variable 'loudness' button, but there's no doubting that it does something pleasing to both individual sounds and whole mixes.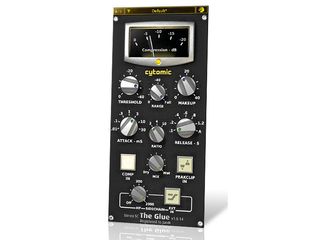 Cytomic The Glue
Being a non-endorsed imitation of SSL's famous hardware bus compressor, The Glue is free from the requirement to rigorously replicate the original.
So, Cytomic has taken the opportunity to include some additional features that you won't find on the real thing: additional Range and Mix controls, a PeakClip option and a sidechain feature with external and low-cut options.
The Glue is a world-class plug-in and, at $99, we reckon it offers amazing value.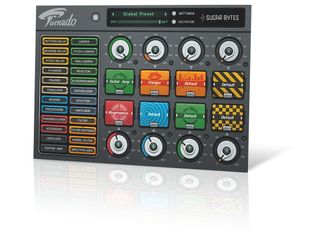 Sugar Bytes Turnado
Glitch plug-ins frequently enable you to create more sonic madness within ten seconds of firing them up than could be achieved with ten hours of manual tweaking, and Turnado is Sugar Bytes' take on the concept.
The interface focuseson eight one-knob effects that you can choose from a palette of 24. These are amazingly consistent, hugely varied and, in some cases, genuinely new. Throw in some nice performance features and this really is a stunning plug-in.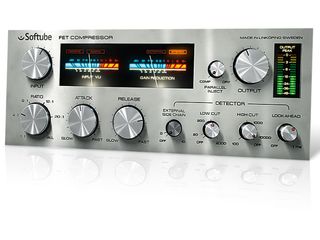 Softube FET Compressor
Released in 1968, Urei's 1176 is probably the most copied of all vintage compressors, and for good reason.
Softube has taken the concept and run with it, adding new features. These includeexternal sidechain support, low and high cut filters for the detector, and detector lookahead.
This isn't the cheapest compressor out there, but it's certainly one of the best.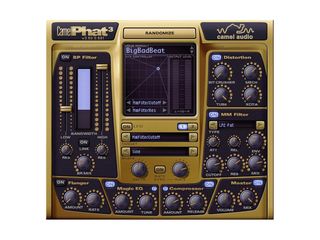 Camel Audio CamelPhat
CamelPhat has been around for ages, but remains a firm favourite among hobbyist and pro producers alike.
It's a multi-effect that's designed to 'phatten' up your sounds – bass and drums sound particularly good through it – and gives you four distortion modules, EQ, a compressor, three filters, two LFOs and an envelope follower.
CamelPhat is at least the sum of its parts and, thanks to the wide and varied preset collection, can be put to instant use.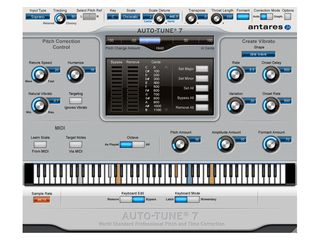 Antares Auto-Tune
Certainly the most famous effect here (even your Dad might have heard of this one), but it's fair to say that it's loved and loathed in equal measure.
What can't be denied, though, is that it does its job – correcting badly pitched vocals either automatically or by your own hand in the Graphical mode – extremely well. Auto-Tune 7 also adds the ability to sort out timing issues.
There are now loads of other pitch correction solutions available (some of which are built into DAWs) but Antares' original still sets a very high standard.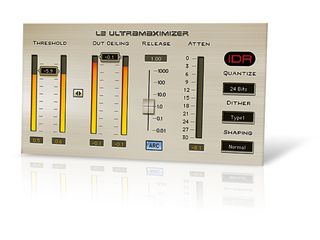 Waves L2 Ultramaximizer
This much-loved limiter has been around for some considerable time, but you'll find that many producers still swear by it.
It might not have as many controls or be quite as flexible as some of its more recently released rivals, but you can't argue with its smooth sound, and the fact that its control set is simple will please rather than put off a lot of people.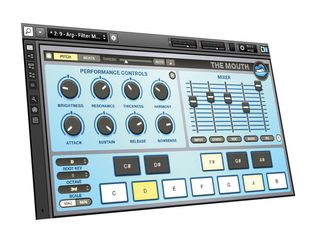 Native Instruments The Mouth
Promising conversion of audio input signals of any type into pitched, vocoded or multi-harmonised results, The Mouth does something fantastically complicated but presents its findings in an intuitive and easy-to-use way.
We love tools which inspire creativity and deliver unique results, and that's The Mouth all over. It combines auto-tuning with harmonising, both of which are 'known' technologies, but thereafter, you're into uncharted territory.
No other plug-in sounds quite like this – it's a creative and inspirational effects bargain.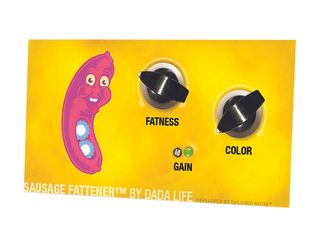 Dada Life Sausage Fattener
Sausage Fattener is a multi-purpose plug-in that offers fat compression at one end of the scale and full-on distortion at the other. There are just two knobs: Fatness, which can give weight and oomph to anything you throw it over; and Colour, which adds edge and brightness.
The crunch, edge, bite, weight and, well… phatness this plug-in can add is incredible. The effect is described as making things 'greasier' and 'phatter', and we'd agree with that.
Sausage Fattener is meant to be set by ear to artificially beef up your audio for the greater good, and this it does extremely well.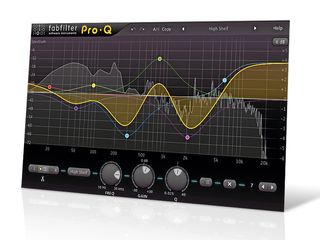 FabFilter Pro-Q
From the uncluttered interface and easily legible typefaces to the neat colour contrasts and smooth edges, Pro-Q is a visually clear EQ plug-in that radiates solid reliability.
Backing up this great interface are numerous features and, while not being particularly sexy, there's pretty much everything you need in a modern EQ.
So, who might find a use for Pro-Q? Well, pretty much anyone, we'd say. The range of modes and great sound make it ideal for jobs requiring great f­idelity, and with up to 24 bands, it can also be a fun and creative tool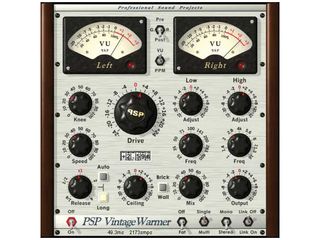 PSPaudioware VintageWarmer
The VintageWarmer concept is based around a single- or multiband limiter/compressor with analogue modelling saturation controls. In layman's terms, this makes audio sound deliciously phat, rich and analogue, whether you apply it to individual tracks, groups or even your complete mix.
VintageWarmer was a great plug-in from the start, and version 2 made it even better. Once you've tried it, you'll wonder how you ever got by without it.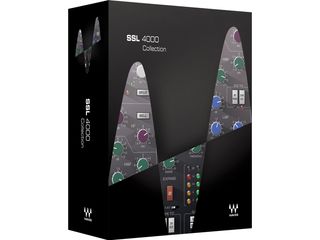 Waves SSL 4000 Collection
Modelled on the component parts of Solid State Logic's much-admired 4000 series console, this acclaimed collection features four separate plug-ins.
You get the G-Channel, G-Equalizer, E-Channel and - of course - the G-Master Buss Compressor, all of which do a great job of emulating their hardware counterparts.
And all of this with no additional hardware processing required: it's not difficult to work out why the SSL 4000 Collection has remained so popular.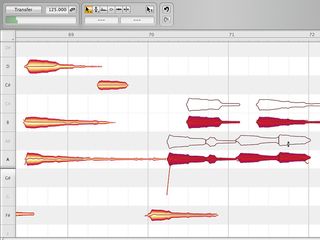 Celemony Software Melodyne Editor
Melodyne has always been great for working on monophonic audio recordings, but the Editor version - and its supporting Direct Note Access technology - does the seemingly impossible by enabling you to delve into polyphonic audio and change the pitch and timing (and more) of individual notes.
This takes the software onto a different level; you can use it not only to correct performances, but to change them into something that sounds completely different. No wonder its creators have won a Grammy for technical achievement.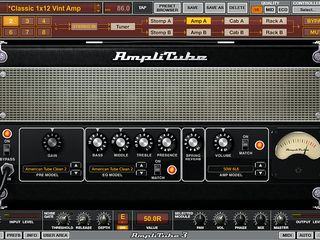 IK Multimedia AmpliTube
Available in various versions (there's even one for iOS), AmpliTube models classic amps, stompboxes, cabs, mics and rack FX and enables you to mix and match them to create your perfect tone.
If you're a guitar player, using the software will make you feel like a kid in a sweet shop; even more so now that you have access to the Custom Shop, which enables you to buy gear pieces on an individual basis.
AmpliTube is one of the premier amp sims when it comes to tone, flexibility and choice.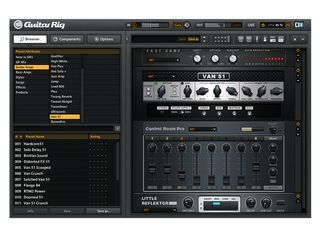 Native Instruments Guitar Rig
Guitar Rig is easily one of the most feature-packed guitar/bass amp sims on the market, yet it remains one of the most user-friendly.
Combine the sheer quantity of killer presets with the amps, effects and mixing options offered by Control Room Pro, and you have a winning combination for guitarists, producers and sound designers alike.
Guitar Rig might not have the absolute authenticity, responsiveness and real-deal feel you'd get from a great valve amp/cab, but it's a seriously powerful proposition.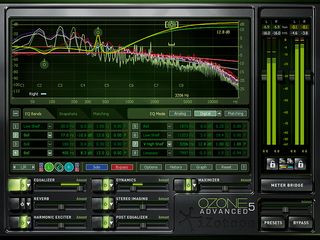 iZotope Ozone
iZotope's Ozone has grown into one of the best software mastering options available.
The latest version (5) features seven main processors: two identical parametric EQ sections; dynamics; stereo imaging; harmonic exciter; reverb; and a maximiser with dither. These appear on seven module pages, each selected from the master controls at the bottom.
Once you get inside this plug-in, you'll find that its uses go way beyond mastering, which could be the justification you need to shell out the extra for the Advanced version (this costs $999).
Whichever you go for, though, you can rest assured that you're getting a seriously impressive set of tools.