New music tech gear of the month: review round-up (August 2010)
Steinberg Nuendo 5 (£1,531)
Every month, MusicRadar's industry-leading sister magazines - Guitarist, Computer Music, Total Guitar, Rhythm and Future Music - publish the best independent and in-depth music-making gear reviews.
We've collated the latest plug-ins, controllers, synths and mics to have fallen under the watchful eyes of Computer Music and Future Music's test teams. All the gear on show here was originally reviewed in Computer Music issue 155, Future Music issue 230 and Guitarist issue 332, and published on MusicRadar throughout July, August and September.
Scroll on for this month's top picks and click through to read each product's full review. First up: Steinberg's Nuendo 5.
Toontrack Beatstation (£80)
MusicRadar's verdict:
Wizdom Music MorphWiz (£5.99)
MusicRadar's verdict:
4Pockets Aurora Sound Studio HD (£23.99)
MusicRadar's verdict:
Waves HLS Channel (£232)
MusicRadar's verdict: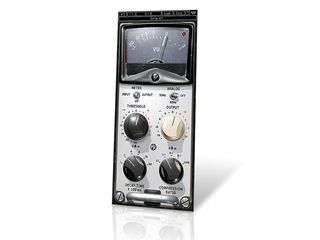 Waves PIE Compressor (£232)
MusicRadar's verdict:
NuGen Audio Monofilter 4 (€119)
MusicRadar's verdict:
Cakewalk A-300 Pro (£210)
MusicRadar's verdict:
112dB Big Blue Limiter ($149)
MusicRadar's verdict:
Vocalist Live 3 (£334)
MusicRadar's verdict:
MeldaProduction MMultiBandChorus (€30)
MusicRadar's verdict:
MeldaProduction MMultiBandDistortion (€30)
MusicRadar's verdict:
Yamaha CP1 (£4,501)
MusicRadar's verdict:
Novation Dicer (£79)
MusicRadar's verdict:
Thermionic Culture Little Bustard (£2,262)
MusicRadar's verdict:
Pioneer DJM-2000 (£2,000)
MusicRadar's verdict: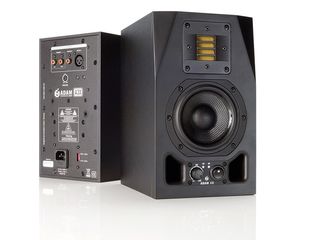 Adam Audio A3X Monitors (£398)
MusicRadar's verdict:
Apogee One (£161)
MusicRadar's verdict:
Vermona Mono Lancet (€449)
MusicRadar's verdict:
Wallander Instruments Brass and Wind collections (from $399)
MusicRadar's verdict:
Vermona Kick Lancet (€265)
MusicRadar's verdict:
Telefunken Elektroakustik AR-51 (£1,522)
MusicRadar's verdict:
Solid State Logic X-Patch (£822)
MusicRadar's verdict: