Plugin Boutique has started its Black Friday sales earlier than most this year with amazing discounts on some of the biggest and best music production brands. There's up to 90% off Universal Audio plugins, 85% off SSL software and up to 68% off Plugin Boutique's own Scaler 2 bundle, and that's just for starters.
Some of the best deals include huge discounts on the Fusion plugin range from SSL, a suite of plugins that delivers top drawer analogue-style processing. You can also pick up Native Instruments Komplete 14 Select for half price. Just $99 gets you a suite of eight top NI titles including the Massive and Monark synths.
There's also an exclusive deal on a Glitchmachines Sound Design bundle where you can get seven plugins - including Cryogen, Fracture XT and Quadrant - plus four sample packs for an incredible 91% off!
These are some of the best deals we've seen at Plugin Boutique, and across a huge range of brands that also includes Excite Audio, EVAbeat, Sonible, Mastering The Mix and BFD.
We've highlighted some of the best deals below and you can catch up on more of the latest offers we rate on our Black Friday plugin deals page.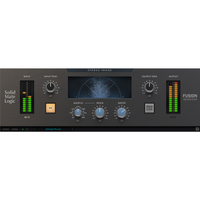 SSL Fusion plugins: Was $199, now $29.99
The Fusion range of software plugins from SSL is based on the company's Fusion hardware. This delivers fantastic analogue processing, giving your mixes body, space and high end sparkle. The Fusion plugins accurately model individual Fusion processes, so you get various options like the Fusion HF Compressor and Fusion Violet EQ. They are already a cost-effective way of getting analogue-style processing in your mixes and now even more so with 84% off. So grab some high-end processing for a low-end price! Read our Fusion HF Compressor and Fusion Violet EQ review here.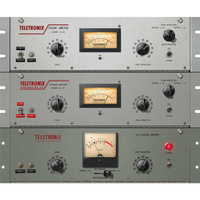 Universal Audio LA-2A Leveller Collection: $299, $149
Plugin Boutique is offering a range of deals across much of the Universal Audio range but this is a real highlight. The LA-2A Leveller Collection models three versions of the Teletronix LA-2A, a compressor that has been wowing producers for around 60 years with its amazing warm sound that will help any mix shine. The three versions modelled are the original LA-2 from the early 60s (great for piano and keyboard sounds); the Jim Lawrence 'Gray' LA-2A from the mid 60s (fantastic on vocals, keyboards and guitars); and the late 60s UREI 'Silver' edition, an amazing all rounder suited to drums, bass and percussion. This deal means you can have each of these classic compressors for just £50 each! Read our LA-2A Leveller Collection review here.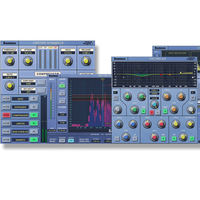 Sonnox Essential Plugin Bundle: Was $772, now $345
There are deals right across the Sonnox range of plugins at Plugin Boutique but this has to be one of the best, as you get most of the company's best plugins in one bundle! The Sonnox Essential Plugin Bundle includes the Sonnox Oxford EQ which has four amazing EQs in one. There's also the Oxford Dynamics plugin which has compress, limit, expand, gate and side-chain EQ functions. You also get the amazing and powerful Oxford Reverb, and finally the Oxford SurPressor de-esser and EQ for the accurate removal of troubling frequencies. This is all the high-end processing you need for your mixes at an incredible saving of $427!
Check out more of Plugin Boutique's complete range of early Black Friday deals here!