It's beginning to feel a lot like… Plugin Boutique has all the best Black Friday deals! Just about every major software brand in music production seems to have its big deals over at Plugin Boutique at the moment. If you're after great deals on vintage analogue synth emulations, then look no further than 50% off some classic Arturia titles and up to 59% off of some legendary Korg soft synths.
Plugin Boutique has you covered for vintage outboard too, with up to 90% off some of the finest Universal Audio plugins, which emulate some of the most iconic pieces of studio gear ever made.
On a more up-to-date software tip, PB has up to an amazing 75% off iZotope and Heavyocity and half price on Native Instruments and Antares software. Need you go anywhere else this Black Friday? Plugin Boutique clearly thinks not!
Even better, make any eligible purchase and get a copy of Drum Synth, MELLOW 2, Dawesome LOVE, VISION 4X Lite or LA-2A Compressor, completely free.
We've taken a closer look at some of our favourites below. We've got more of the best Black Friday plugin deals on our dedicated page.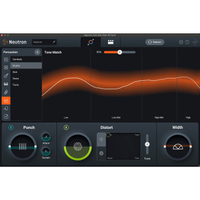 iZotope Neutron 4: Was £243, now £121
iZotope has many deals over at Plugin Boutique at the moment but this is our pick, Neutron 4, a fantastic AI mixing assistant for just half price! Neutron is a brilliant concept which utilises the latest machine learning technology to help you get better mixes, simple as that. You can employ its AI-powered Audio Assistant, now incorporated into the Assistant View, for mixing guides and suggestions, and load in your favourite mixes and have the software mix and match your new material with them. iZotope makes some of the best music production titles out there and they often use AI to take the strain out of some of the most intense processes, and Neutron 4 is among the best! Read our full Neutron 4 review.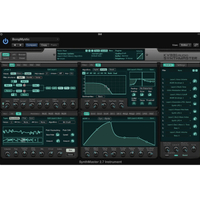 KV331 Audio Synthmaster 2: Was £94.96, now £24.95
They don't call it Synthmaster for nothing. KV331 Audio's Synthmaster 2 is truly a master of synthesis in one application. It uses a semi-modular approach to deliver all sorts of synthesis types including VA, Additive, Wavetable, Wavescanning, Phase Modulation, FM, Pulse Width Modulation, Ring Modulation, Amplitude Modulation, and Physical Modeling. It is packed with more than 2,000 sounds and also comes with some great effects, incredible modulation and a very easy-to-use interface considering the power under the bonnet. Synthmaster 2 for under £25 is a steal, simple as that! Get it quick.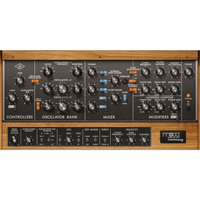 UA Moog Minimoog: Was £199, now £49
The Moog Minimoog was the synthesizer that changed the music world. The first attainable and cost-effective synth ever made, it was adopted by bands like Kraftwerk and Yes to set a blueprint for both music and keyboard technology from the 1970s to the present day. The Minimoog started the synth revolution and is a hugely in-demand synth even today. But now you can have one for a lot less than the thousands that an original machine would cost! Universal Audio has painstakingly reproduced the Mini in all its glory as a software instrument right down to the original component level, so now you can enjoy all the amazing sounds of the original - without any hardware limitations - in the comfort of your DAW. And at a huge 75% off in the Plugin Boutique sale, now is the time to see and hear why this legendary machine is held in such high regard.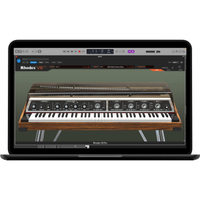 Rhodes V8 Standard/Pro:
Was £149.95/£249.95, now £124.96/£74.95
We listed the plugins we'd like to see discounted earlier this month and the Rhodes V8 was one of them, and it looks like our wish has come true! The iconic Rhodes electric piano is back in the form of the critically-acclaimed Mk8 but does cost quite a bit, so the same company behind it has released a software version, the V8 which is right up there in terms of the sound of the original. There are two versions: standard and Pro, with the latter adding more sound controls and effects. However, both sound amazing and both have 50% off in the Plugin Boutique sale!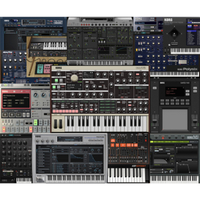 Korg Collection: Was £385, now £199
Korg has many of its software synths, both old and new, in the Plugin Boutique sale. They are typically being sold for between £50-£100 each at between 30 and 50% off. However, depending on what you already own, you might want to simply grab the Korg Collection instead. This delivers over a dozen classic and newer Korg synths, and is only £199 for the lot, a huge saving of nearly 50%. You get some absolute belters too: classic 70s synth emulations like the MS-20 and ARP Odyssey; the Mono/Poly and Polysix from the 1980s; plus the Prophecy, Triton and M1 from the 90s. It's a history of classic Korg synths, saving £186!
Shop more Black Friday software sales