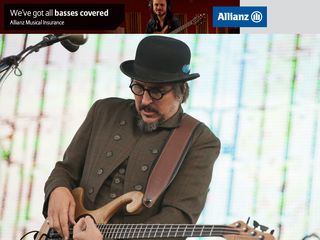 American Life - Primus
BASS EXPO: We teamed up with the specialist musical instrument insurer Allianz to bring you this best bassline poll, and the votes are finally here.
You voted in huge numbers and the results are finally about to be revealed. But hold your horses - we've got 24 stunning examples of first-rate bassmanship to get through before we get to the winner.
Click through our gallery to find out which basslines moved you, grooved you and made you want to get your hands on your own bass and make it sing.
But first, in at 25, it's...
American Life - Primus
Les Claypool is a dark lord of the bass artists, a low-end wizard with skills to spare. He deploys his entire armory of tricks on American Life, and it is a sound from bass heaven (and a devil to play).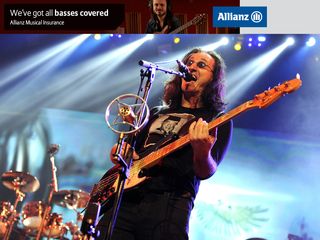 Free Will - Rush
This isn't the last time you'll be seeing Canada's premier prog-bass genius in this poll.
Geddy Lee has built an entire career out of pushing his bass playing into ever more unexpected areas, and Free Will - from 1980 album Permanent Waves - showcases some of the best he ever committed to record. And all while singing at the same time. Colour us impressed.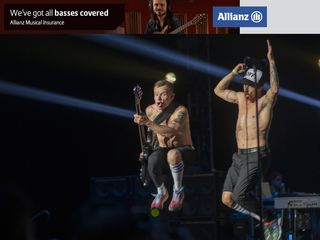 Give It Away - Red Hot Chili Peppers
The lead single from 1991's multi-million selling Blood Sugar Sex Magik was largely the result of Flea and John Fruciante's jam sessions during their time in post-Mother's Milk side project H.A.T.E.
Once Anthony Kiedis heard it, he was sold: "I was so struck by Flea's bass part, which covered the whole length of the instrument's neck, that I jumped up and marched over to the mic, my notebook in tow."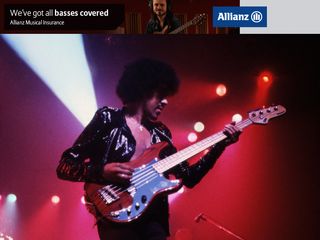 Dancing In The Moonlight - Thin Lizzy
As well as being one of the greatest rock frontmen ever, Phil Lynott was no slouch on the bass.
Dancing In The Moonlight's effortlessly groovy bassline slinks the song along, and was the standout track (and single) from the 1977 Bad Reputation album. It also features on Live And Dangerous, the legendary Thin Lizzy live album, a version that arguably trumps the record for sheer irrepressible vibe.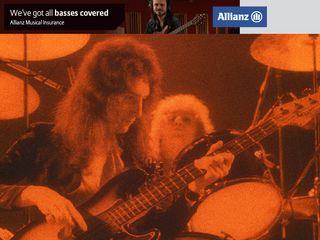 Under Pressure - Queen & David Bowie
John Deacon is a phenomenal bass player, with an incredible ear for a hook and a simply formidable set of skills.
Under Pressure - probably one of the most famous bass riffs ever committed to vinyl - proves just how effective the simplest of rhythmic riffs can be. Even Vanilla Ice agreed.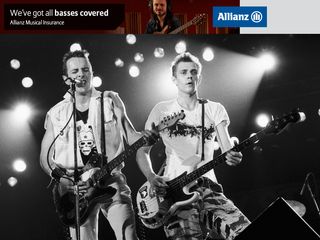 The Guns Of Brixton - The Clash
Clash bassist Paul Simonon wrote and sung this claustrophobic, reggae-influenced cut from 1979 and it was later covered extensively and sampled to great effect. Another example of an almost ridiculously simple set of notes becoming a devastatingly effective bassline.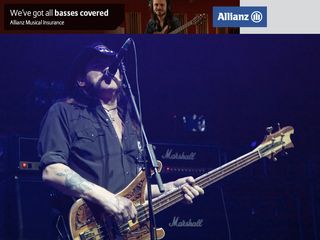 Ace Of Spades - Motörhead
Lemmy is, simply, the man.
He had one of the most distinctive bass tones out there, and it's deployed to devastating effect on Ace Of Spades. Grinding, distorted and utterly thrilling.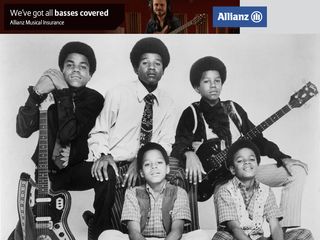 I Want You Back - The Jackson 5
The Jackson 5's towering 1969 single features this peach of a bassline, flawlessly played by session man Wilton Felder.
A prime example of post-James Jamerson funky, soulful bass playing, it's bounces all over the place while never losing sight of that all-important groove. So good, it's still guaranteed to fill any dancefloor to this day.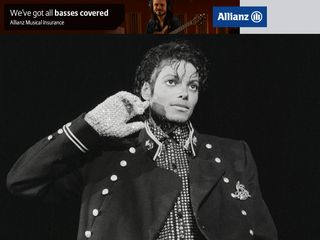 Billie Jean - Michael Jackson
In hindsight, it's hard to believe that producer Quincy Jones felt that Billie Jean was too weak to be considered for inclusion on Thriller.
The bassline went on to become one of the most recognisable in pop history, but it certainly still owes plenty to I Can't Go For That (No Can Do) by Hall & Oates.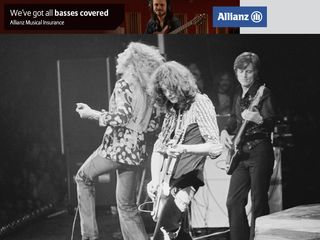 The Lemon Song - Led Zeppelin
Borrowing heavily from Howlin' Wolf's Killing Floor, The Lemon Song saw Zeppelin perform virtually live in Hollywood's Mystic Studios in 1969, with Jones pulling an intricate bass take out of the bag that was apparently almost entirely improvised.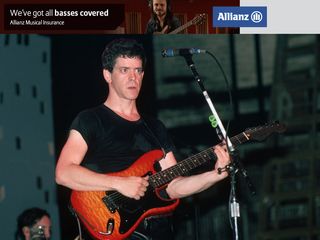 Walk On The Wild Side - Lou Reed
One of the standout tracks from Lou Reed's incredible 1972 album Transformer, this David Bowie-produced classic saw bassist Herbie Flowers scoop a double session fee when he overdubbed his upright line with a fretless electric.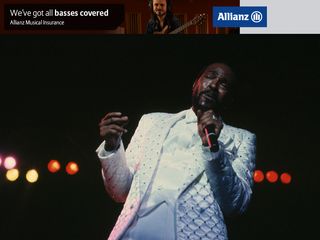 What's Going On - Marvin Gaye
We could happily compile a top 25 greatest basslines of all time and only include Jamerson basslines, but this 1971 masterpiece is wonderful even by his incomparably high standards.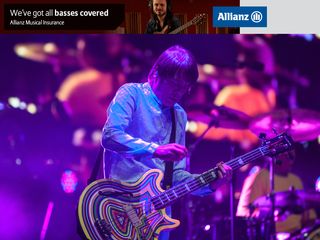 Fool's Gold - The Stone Roses
Mani is, hands down, one of the greatest English bass players who ever did pluck a four string, and Fool's Gold is a great example of why: invention, groove and impeccable chops all in one package.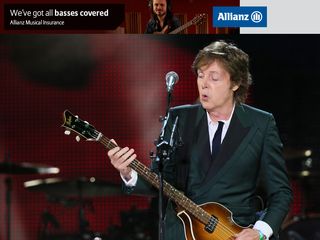 Come Together - The Beatles
Macca played more complex parts, but there's not many that are as irresistibly cool as Come Together, the late-period Beatles masterpiece that saw the warring fabs somehow pull a stand-out performance out of the bag. Just plain cool.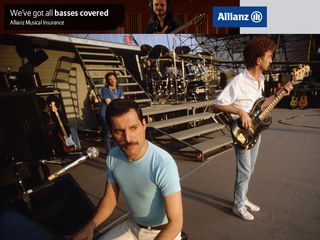 Another One Bites The Dust - Queen
With two basslines in our rundown, John Deacon might have come out on top of this poll if Queen fans' votes hadn't been split between Under Pressure and this.
Deacon was certainly influenced by Chic's Good Times but the lean, funky, bass-driven Another One Bites The Dust has racked up an astonishing amount of airplay over the years and remains immensely popular.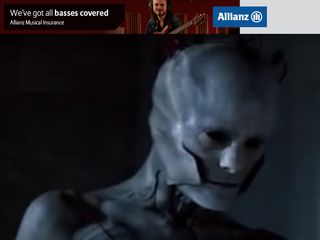 Schism - Tool
Released in 2001, Schism was the first single from their album of the following year, Lateralus.
An incredibly complex piece of work from a meter standpoint, it also sees Justin Chancellor more than earn his money during that intro.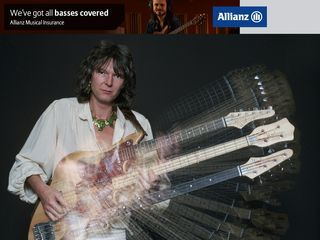 Roundabout - Yes
Co-written by Squire in 1971, after its moody acoustic guitar intro, Roundabout features a surprisingly funky bass riff from 0:44 onwards that is the dictionary definition of the Rickenbacker bass sound that the Yes bassist made his own.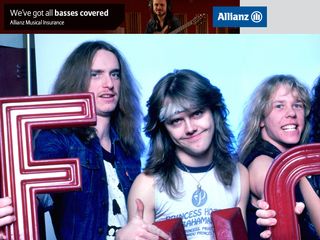 Orion - Metallica
Another huge bass talent with an all too brief recording career, Cliff Burton's outrageous lead bass work on Anaesthesia (Pulling Teeth) from Metallica's 1983 debut album marked him out as something special from the word go. 1986's Orion was his masterpiece.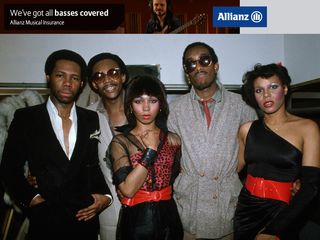 Good Times - Chic
Nile Rodgers and Bernard Edwards' 1979 composition was a huge disco hit but that's only half the story.
One of the most-sampled records in history, an onstage jam at Bonds nightclub in NYC would spawn Sugarhill Gang's Rapper's Delight, while the bassline was a huge influence on Queen's Another One Bites The Dust, released the following year.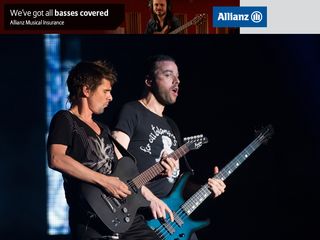 Hysteria - Muse
Bassist Chris Wolstenholme certainly takes centre stage on this track with his intricate, processed bass riff driving the song along and providing a fat bedrock for Matt Bellamy's guitar histrionics.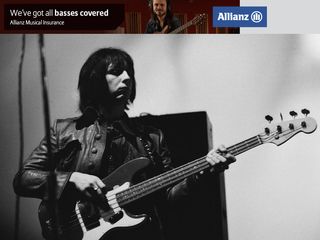 My Generation - The Who
The bass solo that it's OK to love was recorded on 13 October 1965, with John Entwistle turning to his Fender Jazz Bass after breaking a succession of strings on the Danelectro that he'd intended to use for the part.
Alongside Moon's chaos, Townshend's aggression and Daltrey's amphetamine stutter, a classic statement of youth rebellion was born.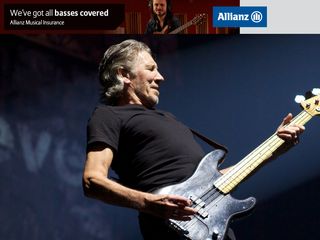 Money - Pink Floyd
7/4 isn't the exactly the most common time signature in rock but it certainly didn't stop the opening track on side two of The Dark Side Of The Moon from attaining classic status.
We can't help thinking that David Gilmour was onto something when he insisted that the band shift to 4/4 for his guitar solo.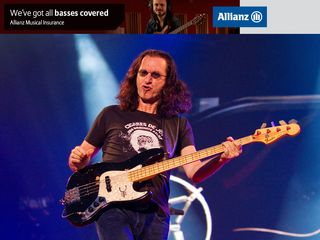 YYZ - Rush
Rush fans voted in their thousands for this one, and they very nearly took the 1981 instrumental to the very top of the poll.
A live staple in which all members excel, there's some seriously impressive bass work from Geddy Lee, not to mention simultaneous synth multitasking too.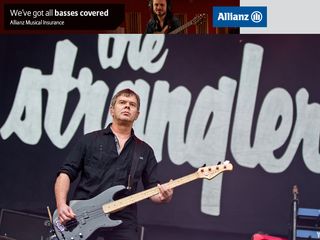 Peaches - The Stranglers
A top 10 hit for The Stranglers in 1977, banned by the BBC and one of punk's best basslines, Peaches is JJ Burnel's masterpiece, and is one of the most satisfying basslines on this list to play. Seriously - try it.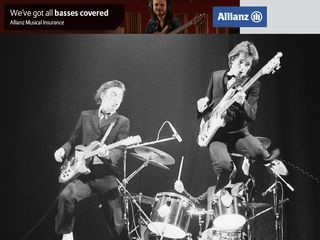 Town Called Malice - The Jam
And we have a winner!
Bruce Foxton's unbeatable, Motown-influenced bassline propels Town Called Malice into the stratosphere, and directly to the top of our 2014 poll. It's easy to see why: it fuses soul, rock, punk and funk, while somehow remaining its own beast.
Of course, it owes a debt to the foot-tapping James Jamerson bassline from You Can't Hurry Love by The Supremes, but we'll forgive The Jam, because, well, there are worse places to take inspiration from...