New guitar gear of the month: review round-up (November 2013)
Mission Engineering VM-PRO
Every month MusicRadar's sister magazines Guitarist, Computer Music, Total Guitar, Rhythm and Future Music publish the best new independent gear reviews.
In this gallery we've gathered every guitar-related review posted on the site throughout October, including guitars, amps, stompboxes and recorder/interfaces.
All of the gear here was originally reviewed in Guitarist issue 373/374, Total Guitar issue 246, or by MusicRadar's own reviews team. First up is the Mission Engineering VM-PRO volume pedal...
Carvin NS-1
MusicRadar's verdict:
IK Multimedia iRig Pro
MusicRadar's verdict:
LTD Elite ST-1/M STBC
MusicRadar's verdict:
Guild X-175 Manhattan
MusicRadar's verdict:
Hughes & Kettner GrandMeister 36
MusicRadar's verdict:
HardWire V-10 Power Block
MusicRadar's verdict: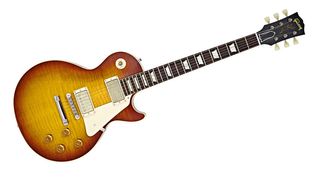 Gibson Custom 1959 Les Paul Standard Reissue
MusicRadar's verdict:
Gordon-Smith Ghostrider
MusicRadar's verdict:
Godin xtSA Koa
MusicRadar's verdict:
Walden D810
MusicRadar's verdict:
LTD Elite Eclipse-I
MusicRadar's verdict:
Guild Starfire IV
MusicRadar's verdict:
Line 6 POD HD500X
MusicRadar's verdict:
IK Multimedia iRig HD
MusicRadar's verdict:
Squier Vintage Modified Cabronita Telecaster
MusicRadar's verdict:
Bigfoot Engineering King Fuzz
MusicRadar's verdict:
Jackson Pro Series DKA8 Dinky
MusicRadar's verdict: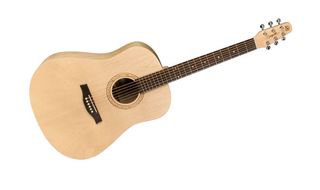 Seagull Excursion Natural Folk SG
MusicRadar's verdict:
Fender Cabronita Telecaster Thinline
MusicRadar's verdict:
Fret-King Corona DBR
MusicRadar's verdict:
Vox Tone Garage Flat 4 Boost
MusicRadar's verdict:
Sigma JRC-40E
MusicRadar's verdict: