7 of the best acoustic guitar pickups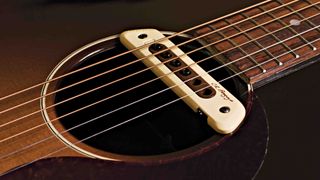 Introduction
Fitting a pickup to your acoustic guitar allows you to amplify your playing without perching in front of a microphone. Broadly speaking, there are three options: the under-saddle piezo (which you'll find built in to most mid-price electro-acoustics), soundboard transducer and soundhole pickup.
Each type of pickup offers a different tone, so experiment to see which suits your style of playing best – over the next few pages, we'll suggest some of our favourites…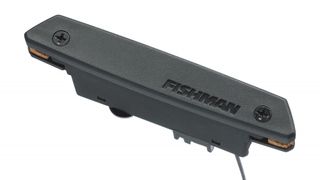 Fishman Rare Earth
Available in humbucking and single-coil versions, the Rare Earth soundhole pickup has been updated over the years to offer a smoother top-end response and more natural tone.
The latest edition features a low-current active circuit with 300 hours of battery life, while the humbucker version also includes a volume control.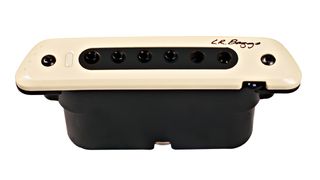 LR Baggs M80
It ain't cheap, but the M80 offers a unique take on the soundhole pickup, thanks to a free-floating humbucking coil, which functions as a '3D body sensor'. This picks up the soundboard's resonance, resulting in a more faithful reproduction of your natural acoustic tone.
Elsewhere, you get a volume control and a choice of active or passive operation.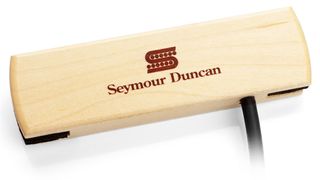 Seymour Duncan Woody
This passive pickup from the experts at Seymour Duncan has proved enduringly popular thanks to its low price tag and range of finishes.
Easy to fit to any acoustic, the Woody is available in three incarnations: the SA-3SC single coil, HC SA-3HC hum-cancelling humbucker and XL SA-3XL with adjustable pole pieces.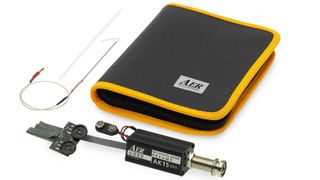 AER AK 15 Plus
The AK 15 Plus is a two-way blendable pickup, which includes an under-saddle piezo pickup and electric condenser mic, housed in a small foam block that sits internally on the back of the guitar.
There's also a preamp, with two thumbwheels for volume and mic blend, which allow you to tweak the AK 15 Plus's open, hi-fi sound.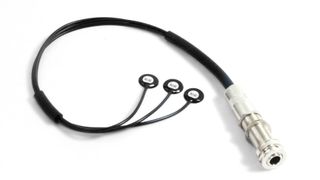 K&K Pure Mini
As used by percussive acoustic whiz Andy McKee, the K&K Pure Mini is a bridge-plate transducer design.
Fitting it to your guitar requires a dab of superglue here and there, but the resultant tone is a warm, rich and faithful reproduction of your acoustic's unplugged sound, with one of the loudest passive pickup outputs on the market.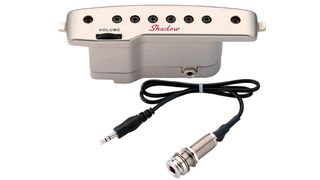 Shadow SH 145 Prestige
This German-engineered active soundhole pickup boasts a stacked humbucker design with adjustable pole pieces, which allows you to adjust the balance between individual string outputs for a pure, even tone.
What's more, the SH 145 is easy to install, includes internal shielding to block hum and even comes in two finishes: titanium and black.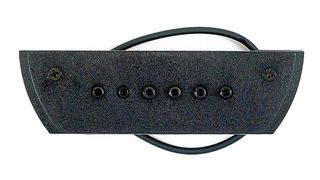 Sunrise S-2
With users including Ben Harper and John Butler, Sunrise is pickup brand to the stars, but the pups themselves aren't easy to get hold of – founder Jim Kaufman only makes 1,000 a year.
Still, get your name down on the waiting list and you get a passive soundhole pickup that ably captures your acoustic's natural resonance, while offering adjustable polepieces and impressive feedback blocking.