It's not all about controllers: let's welcome synths to the MPE party, too. Here are six of the best in hardware and software.
1. Audio Damage Quanta 2
Price: £110/$136 | Buy
Melding analogue and digital synthesis approaches, Quanta 2 is a ten-voice polyphonic granular synth with a complex modulation system. A deep and rewarding synth, Quanta 2 is also a fully-fledged MPE-supporting playground. You can assign any of your MPE controllers' 5D sources to any of its parameters.
2. Modal Electronics Cobalt8
Price: £579/$869 | Buy
Modal's Cobalt8 sports a dense virtual analogue synthesis engine, a 512-step sequencer and a nuanced waveform architecture. With the arrival of MPE support to Modal's synth range, the blue behemoth can be cracked wide open, allowing graceful note transitions and gesture-based modulation control.
3. Arturia Pigments 4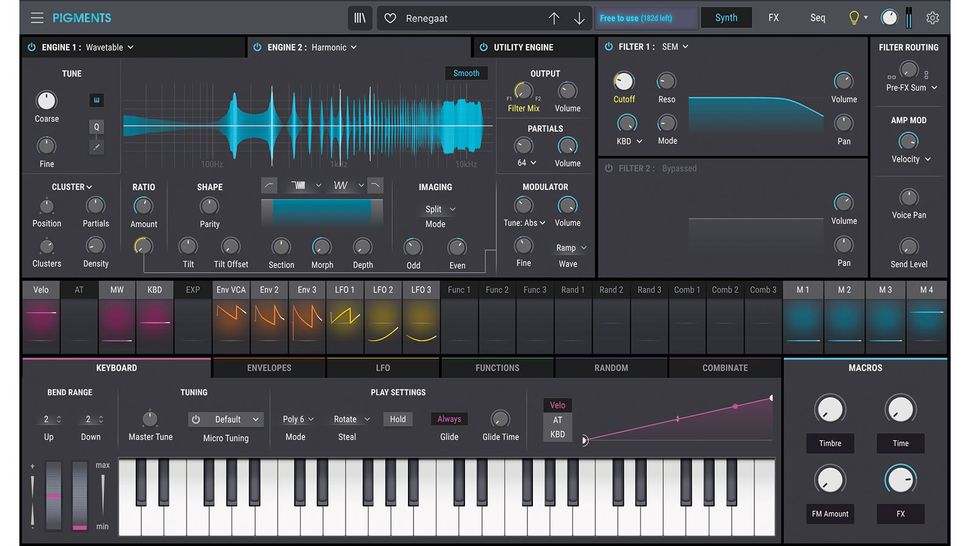 Price: £86/$107 | Buy
Arturia's multi-hued soft synth engine is one of the most feature-packed non-hardware synth offerings out there, so the ability to tunnel even deeper into performance control with MPE support is tantalising. Most presets are MPE-ready, and you can route and edit filter and wave parameters via your instrument.
4. ASM Hydrasynth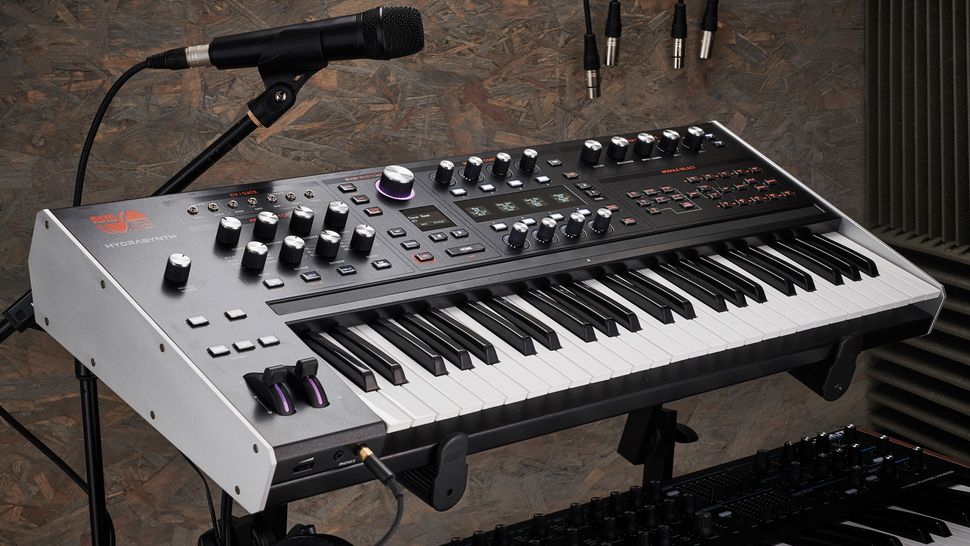 Price: £1159/$1299 | Buy
A 49-note beast boasting 8-voice polyphony and advanced wave-morphing abilities, the Hydrasynth is a desktop synth with seemingly limitless scope. Add in MPE control and we're convinced you'll be navigating its aural universe until the end of time.
5. UVI Falcon 2
Price: £300/$349 | Buy
UVI's Creative Hybrid Instrument allows for the mixing, matching and modulation of samples, synthesis modules, FX and event processors. This software is welcoming of any and all MPE controllers, allowing pitch and modulation control via MIDI learn or manual assignment.
6. ROLI Equator 2
Price: £199/$249 | Buy
While the other synths we've selected allow MPE control, ROLI's Equator, now in its second incarnation, is dedicated to 5D control. With 1400+ acoustic, electronic and hybrid presets, getting hold of Equator should be a must for anyone taking their first steps into the world of MPE.