Arturia at Synth Week 2022: Creating intuitive and inspiring music-making experiences
Creating intuitive and inspiring music-making experiences is our 'raison d'être'.
We use the knowledge of our passionate engineers, sound designers, and audio experts to keep our products grounded, easy, and practical. Driven by the same spirit as our users, all of our instruments, effects, and software titles are engineered with a human-centric approach, galvanized with playfulness and top-tier sound.
---
Forbidden Planet at Synth Week 2022: a hybrid synth odyssey to the outer reaches of the sonic universe
Forbidden Planet features over 600 expertly crafted morphing synths across categories such as Arpeggiator, Bass, Drones, FX, Leads, and Poly Synth.
---
IK Multimedia at Synth Week 2022: Uno Synth Pro's bold new look
UNO Synth Pro now has a brand-new elegant black look to suit today's players, DJs and producers.
It gives you the power to create virtually any analog synth sound you can imagine. With its unique dual-filter, 3-oscillator paraphonic design, 256 presets, 64-step sequencer, studio-grade effects, expanded connections and much more, UNO Synth Pro breaks new ground for music makers.
---
Oberheim's OB-X8: bringing the famed Oberheim sound to a new generation in Synth Week 2022
Oberheim is the 21st century return of the legendary company that helped fuel the original electronic music revolution.
Now, just as then, Oberheim is guided by the vision of engineer and inventor, Tom Oberheim. Tom's genius for innovation introduced the world to the first commercially available poly synth and other groundbreaking electronic instruments that literally changed the sound of music.
---
Roland at Synth Week 2022: Juno-X and the Fantom-0 series take a bow
Standing among the greatest analog synthesizers ever created, Roland's iconic JUNO lineup has had a massive impact on music for over four decades.
---
Softube in Synth Week 2022: the sound of the '80s with Model 84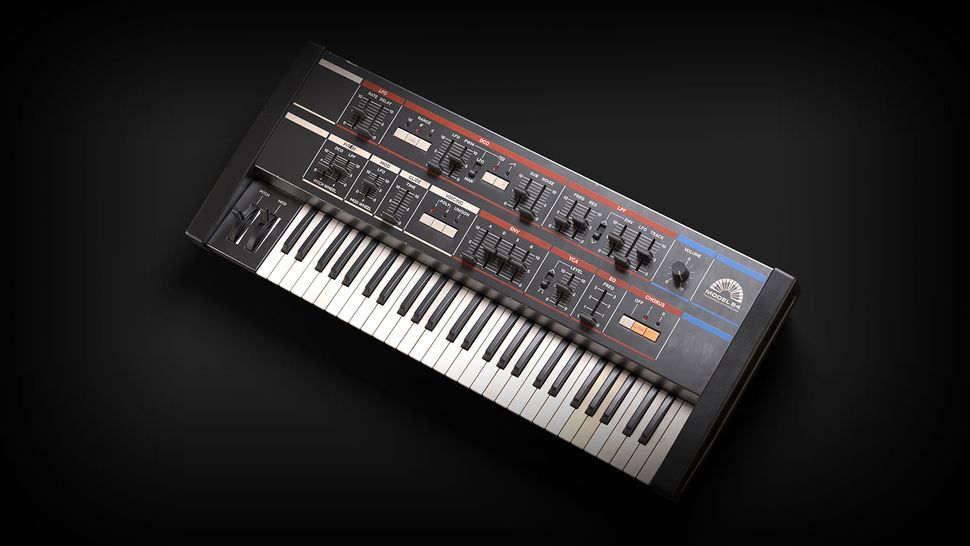 Rewind to the year 1984. The Apple Macintosh is hitting shelves, Band Aid is rehearsing, DNA profiling is taking form, and the first untethered spacewalk is underway. A leap year is fitting for events that echo through time like the questionable lyrics of a catchy Christmas song.
---
UA Opal at Synth Week 2022: Inside Opal – the larger-than-life synth with track-ready sounds
If you're in need of a major power-boost to your synth arsenal then the brand-new sound station you crave could be nestling in amongst the extensive collection of plugs available through Universal Audio's new UAD Spark service.
---
u-he at Synth Week 2022: exploring new technologies since 2001
Founded in 2001 by industrial designer/synthesizer aficionado Urs Heckmann as a one-man show, the Berlin-based audio software company u-he has since evolved into a tightly knit team of employees, active associates and 3rd-party contractors – with ambitious plans.
---