Loopcloud makes it easy to work with a vast library of over four million samples, letting you seamlessly audition sounds that will fit in with your music in no time at all - and with this £2 for two months deal it's even cheaper to try out. Whatever your track style, pitch or tempo, Loopcloud makes it easy to discover the fantastic beats, amazing basslines and other inspiring sounds that will take your music productions up a notch.
You can then edit your new sounds in many creative ways with extra features like the 8-track editor and pattern creator, which makes creating all-new samples or loops from existing samples a breeze. You can also enjoy fantastic cloud-connected instruments like Loopcloud Drum and Play which work seamlessly alongside the vast sample sample library to make Loopcloud the one-stop, indispensable tool to make great music.
Why are we telling you all this? Because now you have a chance to experience the Loopcloud phenomenon for two months for just £2! And while you're at it, you can download Native Instruments' fantastic Super 8 synth worth £89 absolutely free of charge!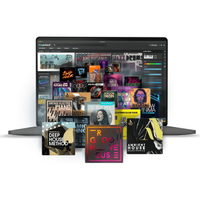 Artist Subscription: £1/month for first two months
With a Loopcloud Artist Subscription you get access to a huge library of over four million samples, 5GB of cloud storage, a huge 1GB welcome pack of samples, and 100 points a month to spend on more sounds. You can upgrade at any time to Loopcloud Studio or Professional for additional sounds, storage and up to 600 credits to spend a month. Now is the time to experience the future of sampling for just £1 a month for the first two months. Usually you would pay £5.99/month.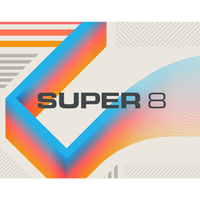 Native Instruments Super 8: Was £89, now £FREE!
Super 8 is a classic VA synth designed for easy, hands-on sound design and comes packed with great sounds for music production in many genres. Super 8 is a two-oscillator instrument, the '8' referring to the maximum number of simultaneous voices it can produce. The synth delivers amazing old-school synthesis, with easy mixing, voice-stacking, modulating and filtering. It has massive basses, lustrous pads, searing leads, picturesque keys, chrome-plated percussion, and all the quintessential monophonic and polyphonic electronic tones you could ask for. This £89 super synth is yours for free with this incredible Loopcloud deal! Check out our full Super 8 review.
Check out more of our top-rated Black Friday plugin deals here.
Explore more early Black Friday software offers