Spring sales are in full flow and not content to miss out on the action, Thomann has launched some tantalizing deals on select products from AKG, JBL, and DSM & Humboldt. Stock is incredibly limited and once they're gone, they're gone for good, so you'll need to move quickly to get your hands on some quality music gear at bargain prices.
There are some brilliant discounts on a couple of pairs of AKG headphones with the AKG-701 seeing a reduction from the regular price of £157 down to just £122. If you need a workhorse to throw around in the studio, then make sure to check out the AKG K-182 studio headphones which have a discount of £28 off the regular asking price of £105, bringing them down to just £77.
Also seeing a reduction is the AKG Lyra USB microphone, which we reviewed at 4.5 stars out of 5 thanks to its useful multi-pattern feature and excellent recording quality. It's got a massive 35% reduction, taking it down from £119 to just £77.
If you're after a wireless solution to your music listening, then the JBL 104-BT speakers in white have a massive £82 discount versus the same product in black. Meanwhile, the guitar player's out there will be pleased to see a discount on the much-lauded DSM & Humboldt Simplifier Amp/Cab Simulator, with realistic tube amp tone and feel now reduced from £263 to £239.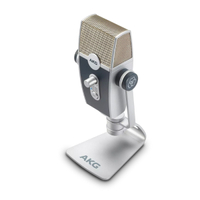 AKG Lyra: Was £119, now £77
An excellent USB-powered microphone, the AKG Lyra is perfect for podcasting with its high-resolution recording quality and multi-pattern options making it incredibly versatile. Available on a first-come, first-served basis, limited stock of the Lyra is available at an incredible discount of £42, that's 35% off the regular asking price.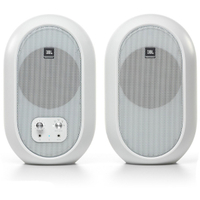 JBL 104-BT: £197, now £115
If you work from a laptop and need to move around often, sometimes it can be too tiring listening on your headphones constantly. Enter the JBL 104-BT Bluetooth speakers, the perfect way to get a great listening experience without lugging a cumbersome pair of studio monitors around with you. Reduced all the way from £197 down to just £115, you're saving yourself a hefty £82 on the usual asking price. Considering the black version of the same speaker is still full price, this is an amazing deal.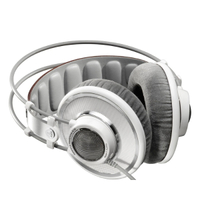 AKG K-701: Was £157, now £122
If you're looking for something a little more upmarket in terms of headphones, the AKG K-701s offer incredibly detailed sound, fantastic good looks, and durable build quality. With the price down from £157 to just £122 over at Thomann, a tempting £35 discount makes these high-quality cans an even tastier proposition. The sound of these headphones is warm, but more importantly, detailed and accurate enough to serve as an excellent reference.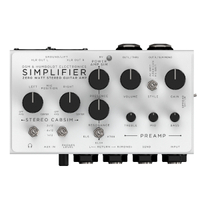 DSM & Humboldt Simplifier: Was £263, now £239
The DSM & Humboldt Simplifier Amp/Cab Simulator is the perfect way to get that versatility of an amp-in-a-box whilst retaining the realistic feel of your tube amp. Reduced from £263 to £239, it's a discount of £24 on a phenomenally powerful bit of kit. Considering the MKII version will run you something in the region of £358, there's never been a better time to get yourself on the amp-less bandwagon.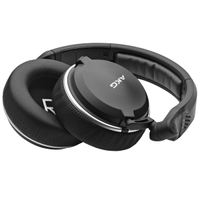 AKG K-182: Was £105, now £77
The AKG K-182 headphones are a studio workhorse that performs admirably at a variety of tasks including monitoring, mixing, and just plain enjoyment of a well-mixed track. They're robustly built and foldable too, making them a great choice for the musician on the move. If that's not enough to tempt you, then a £28 discount makes them even better value for money.
Related buyer's guides