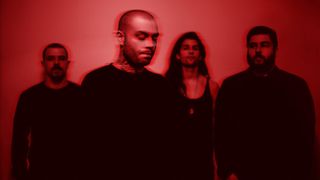 Aric Improta (Night Verses)
The Rhythm Best in drums 2016 polls have received over 136,000 votes, and we're now ready to roll out the winners. The nominees were what we considered to be the drummers and gear that have excelled in 2016. Here, we present the best prog drummers of 2016. First up we have Aric Improta of Night Verses...
2016 highlight: Whether supplying the beats with Californian prog rockers Night Verses, producing mind-bendingly creative videos for his own YouTube channel or backflipping between two kits, Improta has quickly proven he's a talented drummer and showman, and definitely one to keep an eye on.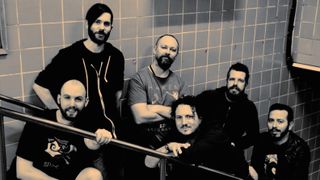 Raymond Hearne (Haken)
2016 highlight: In this, the London-based band's tenth year, Haken released fourth album Affinity to critical acclaim, and the album features some of Raymond Hearne's best drumming to date. Spending time on the road with Mike Portnoy and the Neal Morse band in 2015 clearly helped him up his game.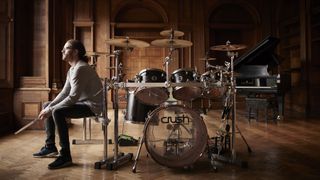 Jay Postones (Tesseract)
2016 highlight: This was the year Tesseract hit the road in support of their mighty 2015 album Polaris. If you've enjoyed Jay's playing on the record then you really need to catch the band live, as he has been firing on all cylinders this year, particularly during their explosive Euro tour at the start of 2016.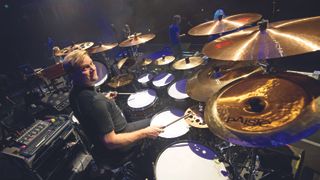 Craig Blundell (Steven Wilson)
2016 highlight: What a year it's been for fast-rising Brit Craig. Almost his entire year has been spent on the road playing demanding shows with prog star Steven Wilson. Amongst it all he's still found the time to perform countless clinics, play sessions and record ace videos like this…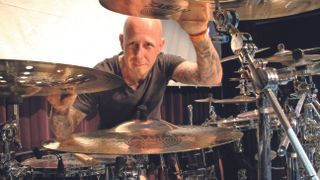 Ryan Van Poederooyen (Devin Townsend Project)
2016 highlight: Much of Ryan's year was spent preparing to record the latest Devin Townsend Project album, Transcendence. His playing on the album is a stunning display of drum mastery that demonstrates his fantastic technique, but also his understanding of playing for the song.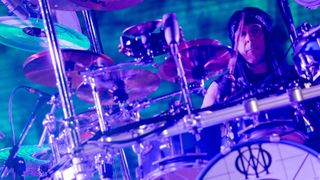 Mike Mangini (Dream Theater)
2016 highlight: If you still had any doubt that Mike Mangini deserves his position behind the kit in Dream Theater, then their latest, expansive concept album (and Mangini's third with the band) should be more than enough to silence you and any other doubters. Mangini's playing throughout the album is never anything less than perfect.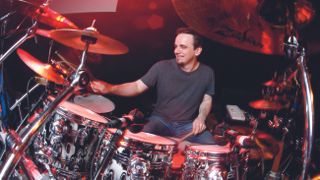 Gavin Harrison (King Crimson)
2016 highlight: Gavin may have been a little quiet on the recording front this year, but his work with drummers Jeremy Stacey and Pat Mastelotto in King Crimson, particularly on their most recent European tour, has been both inspiring and spectacular. Three of the finest drummers in the world playing alongside each other? You can't get much better than that.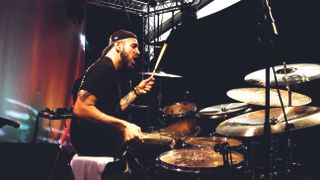 Matt Halpern (Periphery)
2016 highlight: Periphery don't hang about and, just 18 months after releasing their 2015 double album Juggernaut: Alpha and Juggernaut: Omega, they returned with another 64 minutes of prog metal genius. Not only that, but Matt and the band's producer/bass player Nolly Getgood launched their Getgood Drums service, offering drummers, producers and more access to meticulously recorded drum sounds to use in their own recordings.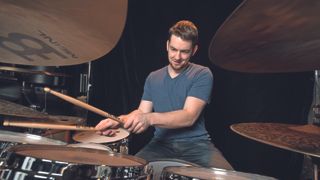 Matt Garstka (Animals As Leaders)
2016 highlight: This year Animals As leaders released fourth album The Madness Of Many, and chose to produce it themselves. The result is a sonically vast album, with Matt playing at his progressive best, and with a snare sound to die for. Check out the track Ectogeneis for proof.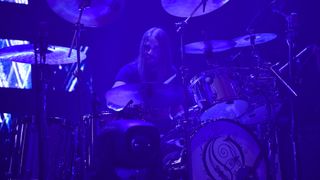 Winner: Martin 'Axe' Axenrot (Opeth)
2016 highlight: Last year's winner Axe takes the top spot once again in this hotly-contested best prog drummer category. The shortlisted drummers are all boundary pushers at the top of their drumming game, but the playing on Opeth's 2016 album Sorceress proved just why Axenrot deserves the accolade of best prog drummer. Technical, tasteful and genre-defining.