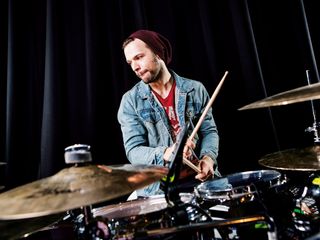 Steve Judd
The Rhythm Best of drums 2014 polls have received over 34,000 votes, and we're now ready to roll out the winners. The nominees were what we considered to be the drummers and gear that have excelled in 2014. Here, we present the best prog drummers of 2014. First up we have Karnivool's Steve Judd.
2014 highlight: With extensive touring of their fantastic 2013 album We Are, there's been no let up for the Aussie progsters in 2014. We're big fans of drummer Steve Judd, whose mathematical odd-time drumming often leaves us cross-eyed and slack jawed in wonder.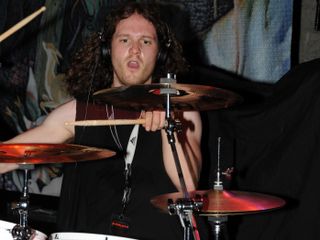 Jay Postones
2014 highlight: The Brit djent/prog metallers are still riding high on the acclaim received for their 2013 album Altered State, and released one awesome song, 'Of Matter' earlier this year. We're hoping for more great things from the band and drummer Jay Postones in 2015.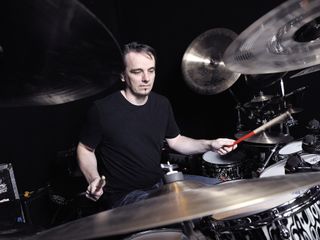 Gavin Harrison
2014 highlight: The great British prog hero has been busy with King Crimson, embarking on a massive US tour in September and October. He also found time to put out a book, Rhythmic Composition, which contains transcripts of his Porcupine Tree drum parts. And on the subject of Porcupine Tree, Gavin is putting the finishing touches to an album of PT songs arranged for big band!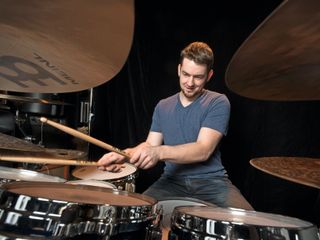 Matt Garstka
2014 highlight: One of the highlights of 2014 when it comes to progressive music has to be Animals As Leaders' latest, jaw-dropping album of experimental, instrumental prog metal The Joy Of Motion. And that's due in no small part to drummer Matt Garstka's translating the band's previously programmed parts, and adding a huge amount of groove to the ear-bending fills and licks.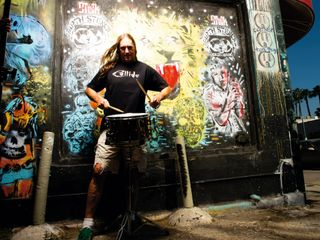 Danny Carey
2014 highlight: No new Tool record just yet, but Danny Carey has put his awesome chops to good use in Primus, filling in for Tim Alexander, who is recovering from heart surgery. Family commitments and legal wranglings have delayed Tool's long-awaited fifth album, but fingers crossed we'll hear some more new material soon.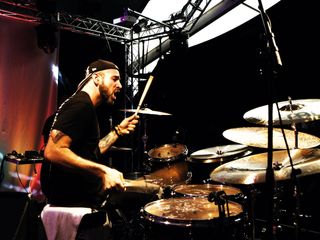 Matt Halpern
2014 highlight: Matt continues to impress as one of the world's finest proponents of prog metal drumming. Aside from helping promote Evans' 360 heads, his band, Periphery have teased a number of tracks this year from their Juggernaut album project – which has spawned not one but two albums, to be released imminently – Juggernaut Alpha and Juggernaut Omega.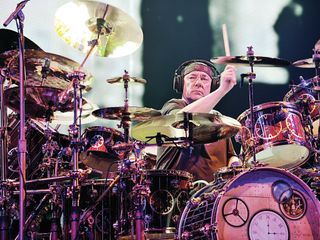 Neil Peart
2014 highlight: Having a relatively quiet year hasn't stopped Rush drum legend Neil Peart from harvesting plenty of votes in our end of year poll. Mr Peart did find time earlier this year though to share his musings on the nature of the drum solo in Rhythm magazine – over two parts, it was certainly an enthralling read!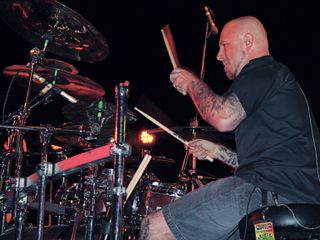 Ryan Van Poederooyen
2014 highlight: The Canadian prog drum force has been hard at work with a number of projects this year, but his main gig, with progster the Devin Townsend Project, has yielded a new double album, Z2, on which Ryan's versatility and progressive chops are much in evidence.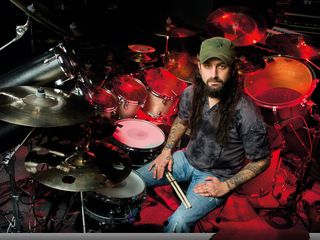 Mike Portnoy
2014 highlight: The don of prog-metal drumming has been busier than ever this year; aside from running is Progressive Nation At Sea cruise, the Dream Theater founder has been busy with a number of side projects including Bigelf, Haken, Winery Dogs and with a new album, Second Nature, from his more straightahead rock band, Flying Colors.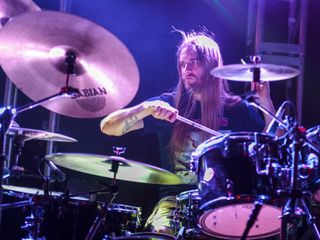 Martin Axenrot
2014 highlight: Swedish prog-metal powerhouse Martin Axenrot put in another outstanding performance on Opeth's 2014 album Pale Communion – an album we described as "classic prog right down to its DNA". Martin's jazz touch within such heavy music help make him a master at his art.
Each month Rhythm Magazine features exclusive interviews with the world's greatest drummers - just like the ones listed in this poll - alongside the very best video drum tuition, practical tips and tricks and expert gear reviews, all designed to make you a better, more versatile player.
Rhythm is available in print and digitally (or as a handy bundle combining both). Check out the latest amazing Rhythm subscription deals where you can save up to 59%.