How to play eight-string guitar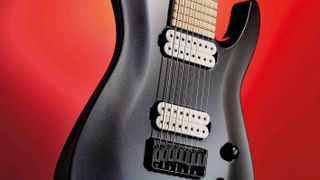 Introduction: eight-string chords
Don't fear the eight-string with our handy starter guide, covering chords, scales, riffs and more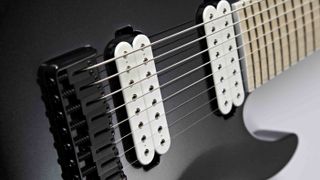 Eight-string scales
You'll likely feel at home on the eight-string once you've learned one or two essential scales, and the natural minor and blues scales are two of the most commonly used scales of all. And, if you know your scales on six-string, then these two shapes may just look familiar as they are essentially six-string shapes, just moved down two strings.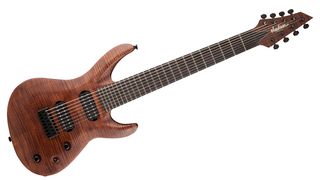 Eight-string riffs
1. Scalic riff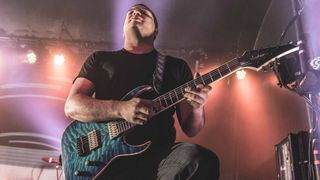 Misha Mansoor-style eight-string riff
The open eighth-string F# notes are the most crucial element to this Bulb-style riff. Keep the notes short and staccato by immediately muting them with the flat of your fretting hand fingers; touch the strings lightly and aim for total silence without any percussive sounds during the rests. It's all about that fat low note and the spaces in between.
Follow the pick directions in bar 1; this will help you nail the timing. Misha's mellow moments will often include some unusual chords, so we've opted for a m9 to maj9 change.