How to build your first pedalboard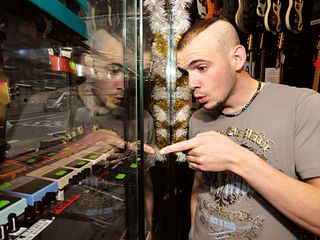 Getting started...
Chances are, you may have already delved into the world of stompboxes, but if not it's time to think about the pedals you're going to need. We've nailed it down to some of the most common FX to get your pedalboard started.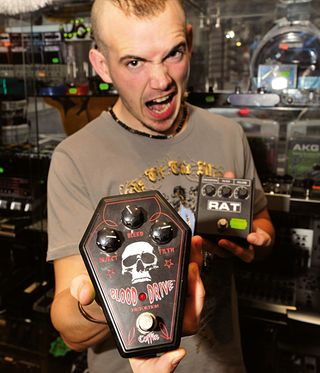 Overdrive
A good distortion or overdrive pedal will serve as the foundation for your sound, and you can go from a mild overdrive to all out bone-chilling metal. Try a few to see what's around.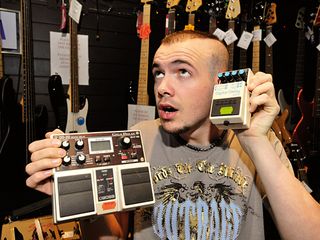 Delay
Delay is one of the most common effects, and at the same time one of the most versatile. Equally great on clean or distorted tones, you can use delay to fill out your sound. Some models have extra features like looping and reverse.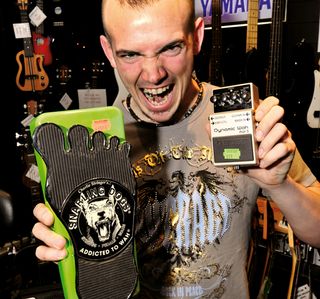 Wah
In short, there are a couple of options: an expression style pedal gives you manual control over the pedal; or you can let the box do the work by going for an auto wah.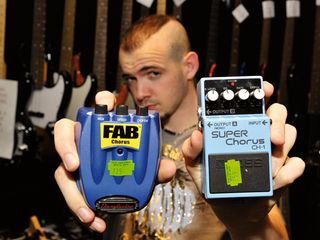 Chorus
Chorus adds 'space' to your sound. A sprinkling gives a polished glassy tone, and more extreme settings go from lo-fi pitch wavering to lush washes of swirly goodness.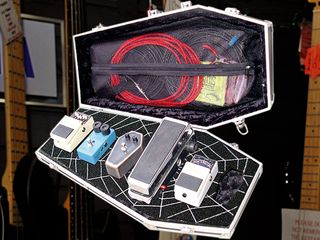 The board itself
Commercially made pedalboards start at around £25. If your pedals are all different shapes and sizes, you could take the DIY route and build your own custom tone castle!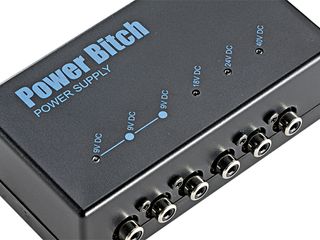 Power
Most pedals can be powered from standard nine-volt batteries, but we recommend getting a pedalboard with a built-in power supply or buying a power distributor.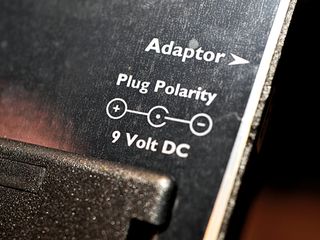 Polarity
When powering your pedals from a battery, the little blighter will only fit one way. Plug into a transformer, however, and you need to get the polarity right or you risk frying your pedal, and it won't be under warranty!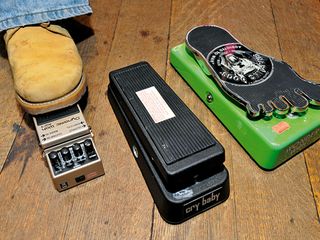 Routing
Try experimenting with different routing options. Connecting your pedals in a different order can produce some cool sound variations and will unlock the full potential of your gear!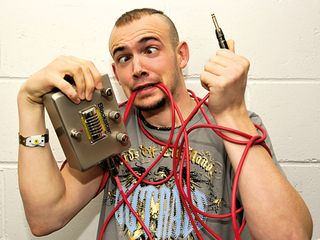 Cabling
Once you've decided on the order of your effects, secure them (Velcro works well) so they don't move when you play or when you carry them. Avoid excess cabling by buying some short (30cm) patch cables to connect the pedals.