Guitar Tricks' online guitar lessons are some of the best out there, enabling beginners and more experienced players to level up their guitar playing with a wealth of songs and techniques. We've managed to bag an incredible offer just for MusicRadar readers, giving you a month's worth of guitar lessons for $1! With access to over 11,000 top-quality lessons, this is an amazing opportunity to enhance your guitar-playing skills without forking out loads of cash. It's a month-to-month subscription, so you'll get your first month for $1 then subsequent months at $19.95.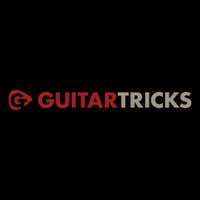 Guitar Tricks lessons: First month just $1
Get one month's access to Guitar Tricks' gigantic lessons library for just $1 with this exclusive offer for MusicRadar readers. With over 11,000 lessons available this deal is incredible value for money, giving you some top-tier content to help improve your guitar skills. It's a month-to-month subscription so you're not tied into anything and once your first month is up, your subscription will continue at the regular price of $19.95
Learning to play guitar online has come a long way since the days of dodgy tabs and poor-quality YouTube videos. With Guitar Tricks you'll be gaining knowledge from experienced instructors with decades of experience in playing guitar. Not only do you get a step-by-step lesson plan, but you also gain access to weekly Q&A sessions, allowing you to ask specific questions about techniques and playing styles.
By learning online you can go at your own pace, which makes it a much more relaxed learning environment. It also allows you to specify the exact songs that you want to learn as well as focus on the techniques that are important to you. Whether you want to learn to play electric guitar or acoustic guitar Guitar Tricks' library features loads of great content from legendary artists like The Beatles, The Rolling Stones, and many more, giving you plenty of choice no matter what style of music you want to play.
You'll also get a comforting 60-day money-back guarantee, and you're not tied into a long contract if you decide it's not for you. We think you'll love what Guitar Tricks have to offer, and it made the number two spot in our online guitar lessons guide thanks to its huge library and quality content.
Check out our beginner buying guides