The 40 greatest synth sounds of all time… ever!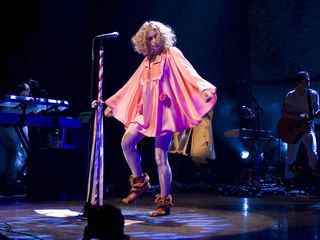 Goldfrapp - Utopia
When our friends at Future Music magazine compiled a list of the 40 greatest synth sounds of all time in 2008, it was nothing if not controversial. Inevitably, some iconic tones failed to make the cut, but few would deny that the majority of the sounds that were included have attained classic status.
Now, for the first time, we can present the full list complete with analysis, audio and advice on how to go about replicating many of these sounds yourself. Read on, be inspired and then go and create a great patch of your own.First up: Goldfrapp's Mellotron classic, Utopia...
Our first sound is a much-loved preset. From the world's first 'sampler,' no less. The Mellotron is all over rock classics from The Beatles to Bowie but we've selected a more recent (but definitely classic) airing to highlight one of the most used presets of all time.
Utopia features the Mellotron sound 'Choir 3' in the chorus section and outro of the song, and is a huge exciting feature of the track.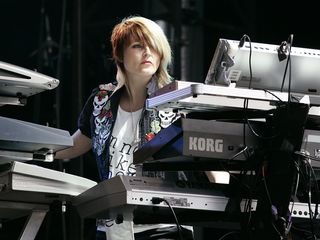 Faithless - We Come One
The more famous Faithless sound has to be the 'pluck' from Insomnia (we'll get to that…) but let's not forget the awesome power of We Come One's lead synth, giving Faithless an impressive two spots in our list.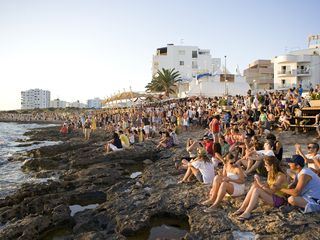 Energy 52 - Cafe del Mar
This tune - first released in 1993 - was most successful when re-released in 1997 with a swathe of new remixes. Its sound and construction very much defined what was trance music at the time. In fact, the synth arpeggios went on to become what could be considered the ultimate cliché of the genre.
Interestingly, this riff has its origins in Belgian minimalism. The melodic hook is based on a piece by Wim Mertens (originally written in 1983). The distinctive elements of the sound are the plucked, almost harp-like attack, backed with a more traditional analogue-sounding body. The growth in the numbers of affordable digital synths in the 1990s, increased polyphony and multi-timbrality meant that layering of sounds was easy and very common.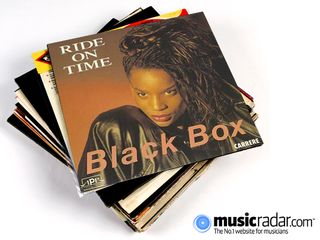 Black Box - Ride On Time
OK. We could have picked any late '80s-early '90s house anthem (try Starlight's Numero Uno for even more pronounced evidence) but the house piano sound that defined the Italo house genre of the time definitely deserves a mention.
The 'Piano 16' and 'Piano 8' presets of the Korg M1 pretty much are the house piano sound. Both sounds are actually based on the same sample set, being essentially the same (thanks to the limited ROM memory of the Korg M1 keyboard). However, the subtle difference comes with the different filter curve on the '8' preset. Need it soft? Go for the '8'. Need it harder? Go for the '16' and whack every note at 127 velocity.
These days (and soon after the house explosion in the late '80s) practically every synth has a bright, hard, almost fake-sounding piano preset, but back in the day, the only way to get the genuine article 'plinky-plonk, dinky-donk' sound of the Italian house tunes was to stump up for a Korg M1. You could pick one up for about £100 these days or check out the Korg Legacy Collection Digital Edition soft synth for a perfect recreation of the M1, with all its costly cards already on board.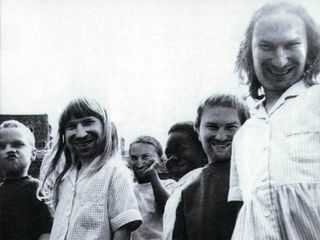 Aphex Twin - Come To Daddy
The first of the Aphex Twin sounds to make it into our list is this characteristic 'warm Aphex fuzz', which forms the acoustic cement between Richard D James' slabs of sonic debris.
In isolation, it's a heavily treated old string machine sound but in the context of tracks like Come To Daddy it's the latent menace behind the beats.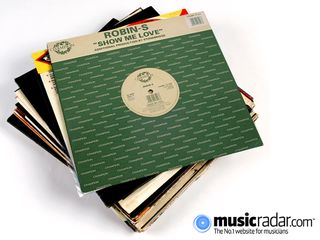 Robin S - Show Me Love
It shouldn't work, but it does. When producer Stonebridge was looking for a bass sound for this house track he was idly flicking through the presets of his Korg M1 while the riff cycled through the notes. As soon as he hit on 'Organ 1', he knew he had it. It was an organ sound, sure, but by God, it sounded good playing the bassline.
The 'organ for bass' trend soon caught on in the scene (look out for tracks produced by House-master Steve 'Silk' Hurley for further evidence) and even tracks such as Gypsy Woman by Crystal Waters show that the combination of 'Organ 1' and DX bass is a killer combination for house.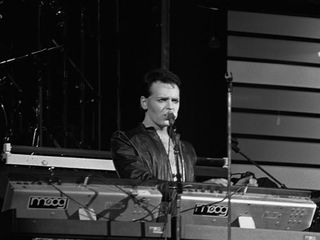 Gary Numan - Are 'Friends' Electric?
We had to get some Numan in here didn't we? And first up, we have this massively distinctive, sumptuously analogue and retro pad sound that is in every great early Numan track.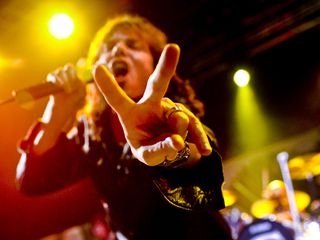 Europe - The Final Countdown
The Final Countdown is one of those power-rock tunes that could only have been released in the '80s and everyone knows its distinctive synth brass riff.
Written by Joey Tempest, the song was conceived as an opening track for gigs (makes sense!) and a magazine interview with Mic Michaeli (Europe's keyboard player) revealed that the sound was a combination of Roland JX8P and a Yamaha TX816 FM rack synth. And what a huge sound it is.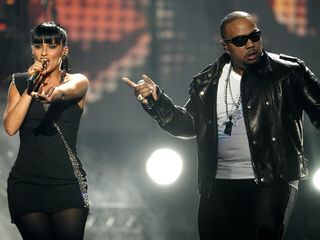 Nelly Furtado - Maneater
Tim 'Timbaland' Mosley is, without question, one of the most in-demand pop producers in the world today. Rumours abound about the cost of a Timbaland backing track, but these have provided stellar success for artists like Justin Timberlake, Madonna and countless others.
His productions on Nelly Furtado's Loose album changed her image from slightly left-of-centre folk-pop singer into full-on R&B phenomenon. Maneater sums up this transformation with a synth hook to die for.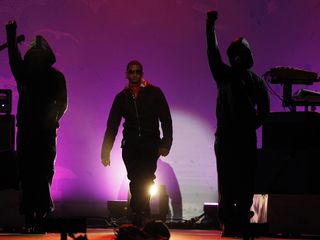 Usher - Yeah
Looking to build a smash hit? Program a simple, slow drum beat. Leave out the bassline and replace it with an occasional low rumble. Finally add a kazoo-like lead synth sound that's nothing more than a preset called 'U-Lead 1', currently residing in Rob Papen's Albino 3 soft synth.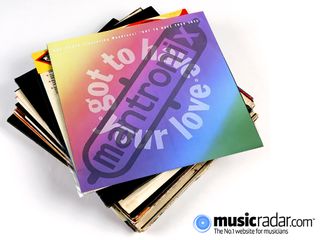 Mantronix - Got To Have Your Love
Combining pop, hip-hop and electro-funk, Mantronix was founded by DJ Kurtis Mantronik (not his real name!) in 1984. Got To Have Your Love hit number four in the UK charts in 1990 and is one of those tracks that everyone remembers simply for its classic bassline.
It's a DX7 you're listening to on the track but some subtle layering with an un-named analogue machine gives it extra depth and warmth.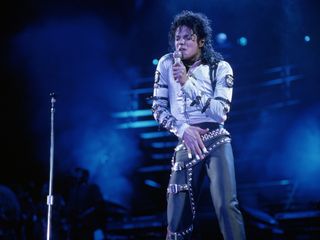 Michael Jackson - The Way You Make Me Feel
Our first Michael Jackson classic, this one's taken from the hit album Bad (1987) and produced by Quincy Jones. This album relied heavily on use of the New England Synclavier (which combined FM synthesis and sampling together in one box for the first time) along with other analogue synths - the bassline on this track is a combination of Synclavier with those other unlisted Jackson/Jones analogue synths.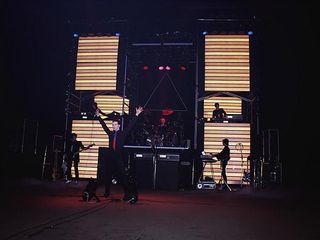 Gary Numan - M.E.
The second entry for Numan. Let's face it, he's responsible for more than a few great moments in electronic music, with his ability to combine lyrical coolness, live performance and deliver a great synth hook when required. And, with the use of sampling, his back catalogue has been plundered for that elusive synth magic.
Basement Jaxx borrowed the fantastic big bass riff from Numan's M.E. for their hit Where's Your Head At.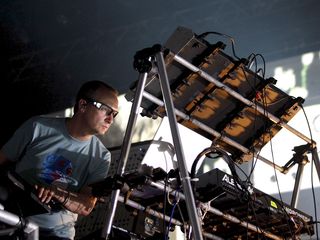 Orbital - Chime
While the main bass thud is a classic DX preset (see our entry for Madonna's Express Yourself for details) we're going to concentrate on the rippling, classic, squidgy 303 line. This one is a doddle, as long as you have a Roland TB-303 - but if you haven't got a little silver box there is another option.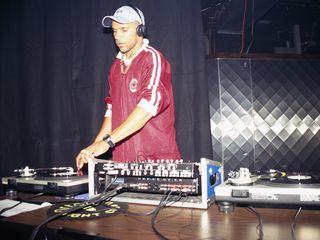 Goldie - Inner City Life
Think Timeless-era Goldie and your first memory would probably be of the classic breaks chopped and re-chopped to form the core of DnB's breakthrough album. After that would probably come the haunting vocals of Diane Charlemagne. But don't forget the incredible, discordant haunting synth pads that glue the beats and voices together.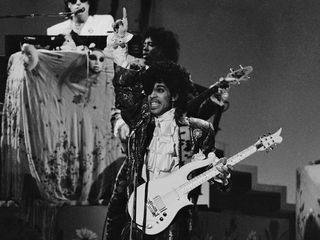 Prince - 1999
When Prince's first major-label album For You was released in 1978, it was clear, despite the slightly underwhelming sales, that a serious musical talent had arrived on the scene. He wrote, produced and played almost everything on the record. However, it wasn't until the arrival of the double-album 1999 in 1982 that Prince became a truly international mainstream artist.
The title track features most of the signature sounds and instruments that defined Prince productions during this important part of his career: LinnDrum, Oberheim synths, a string machine and tight funk bass and guitar. In fact, the combination of the 'American-sounding' Oberheim OB-8 and lustrous string machine is perhaps THE signature Prince keyboard sound of this era.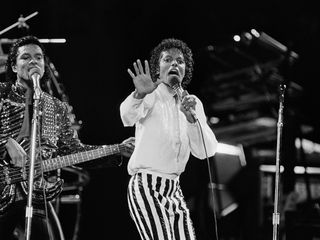 Michael Jackson - Billie Jean
Everyone knows the famous drum and bass intro to this track, but what about the synth chords? Suffice to say, it's more than just a single synth sound going on here; it's helped by an endless equipment list, which could only come with a huge '80s production budget.
Our money is on a Jupiter-8, which was Greg Phillinganes' polysynth of choice at this time, layered with E-MU Emulator vocal samples and then this layered up with the real orchestra directed by arranger Jerry Hey. Then this was all mixed down by Bruce Swedien and produced by Quincy Jones.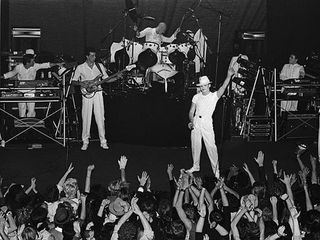 Gary Numan - Cars
The third (and final) showing for our Gary. Cars was a UK number one single for Numan in 1979. But that evocative lead sound that plays the long sustained notes? It's the 'Strings' preset from a Polymoog.
The Polymoog was Moog's first polyphonic synth; Gary had already brought the sound of the Minimoog to the top of the charts with his previous single Are 'Friends' Electric?. Time to air its younger, less-celebrated polyphonic sister for Cars, creating one of the most evocative synth parts we've ever heard.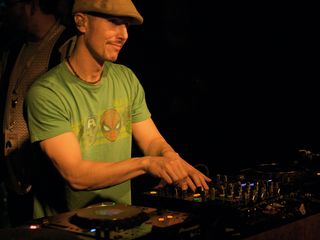 Josh Wink - Higher State Of Consciousness
There's no synth that can quite recreate the crazy quirks of a real Roland TB-303 as used all over the 'original tweakin' acid edit'. But if you haven't got a TB-303 to hand, for the closest emulation you can get, grab yourself a virtual version like the ABL Bassline or the Phoscyon from d16. That said, the 303 is simple one-oscillator synth with a choice of saw or square waves. The more harmonically rich square wave is the one to go for here. The rest is in the programming, making use of the accent and slide parameters in just the right places.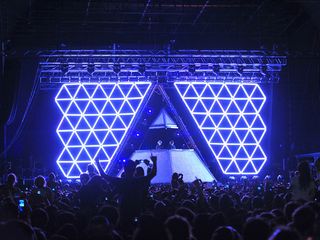 Daft Punk - Aerodynamic
Is it a guitar, is it a synth? On the record, it's a Korg Trident played and resampled, in the process being passed through a batch of effects and processing to add the dirt that makes this sound famous.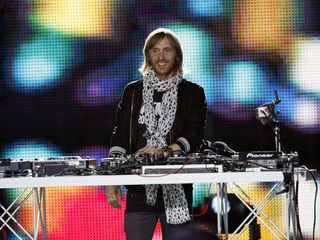 David Guetta vs The Egg - Love Don't Let Me Go
One of the defining moments in electro-house, this makes heavy use of a distinctive square wave lead sound that can be recreated on any three-oscillator mono synth.
Select square waves for the first two oscillators. Make sure they're set to the same octave and dial the fine tune to -10 on one and +10 on the other. Mix them at equal volume. Next get a saw wave up on the third oscillator and set it to one octave below the other two, then adjust the volume level to about half. You should be well on the way.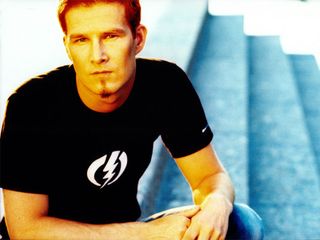 Darude - Sandstorm
A trance anthem that goes for the jugular and just hammers a screaming riff home for a good eight minutes. We've heard that this is a standard preset on the Access Virus, but if you haven't got one handy, try using a soft synth with a dual filter structure such as Massive.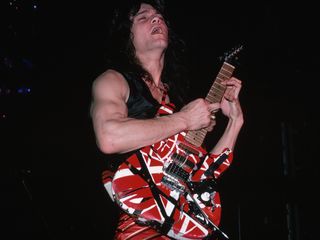 Van Halen - Jump
The keyboard riff from Van Halen's Jump is a classic but the sound itself couldn't be simpler. Although it definitely is 'big'.
In order to find something that blended with their hard-rocking American sound, Van Halen turned to a manufacturer that, alongside Sequential Circuits, defined US polysynth design at the time - Oberheim. The Oberheim OB-Xa, alongside the rest of the 'OB' family, was an American classic within what was increasingly, at the time, becoming a market dominated by new, more affordable (and reliable) technology from Japan.
While not radical in analogue synth design terms, it offered a wide range of modulation options and most definitely has its own distinctive sound.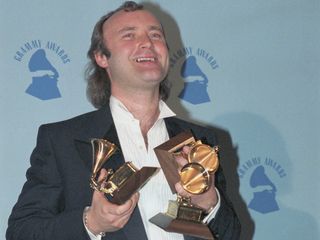 Phil Collins - Sussudio
Released in February 1985, Sussudio is the first track on Phil's hit album No Jacket Required and reached number 1 on the US Billboard charts. Sussudio is a made up word that just worked in the context of the song, which sounds suspiciously like Prince's 1999.
Those Prophet-5 synth chords are a dead giveaway but, after initially fearing cries of rip-off, producer Hugh Padgham put Collins' worries to bed with an amazing bass sound for the track. Played on a Minimoog, the bassline is a funky affair that really drives the track along, working in perfect synergy with the Linn/Roland TR-909 drums. The bassline was sequenced on the Minimoog via a MIDI to CV box (to trigger the synth from whatever sequencer was being used) and gated from the drum machine to keep it super tight.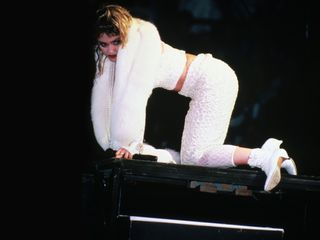 Madonna - Express Yourself
Not the 'live' sounding album track but the house-styled single and video remix, which is a classic example of one of the most famous presets of the modern era.
The sound you're hearing is 'Solid Bass' from the Yamaha DX21 and TX81Z rack synth. Another prime example where it's left even higher and dryer is Chime by Orbital (already in our top 40 for its twittering 303 line). Saturday Night by Whigfield and Cheeky Song (Touch My Bum) by the Cheeky Girls are among many others that rely on this dull thud as the backbone to their groove.
Zombie Nation - Kernkraft 400
The melody line for this Teutonic techno classic was ripped straight out of an old Commodore 64 computer game. This is the key to recreating the sound faithfully, as deep inside the Commodore 64 lurks a surprisingly powerful synth chip known as the SID.
Zombie Nation went as far as to use the Elektron SID Station synth - which uses the SID as its sound source - for the track.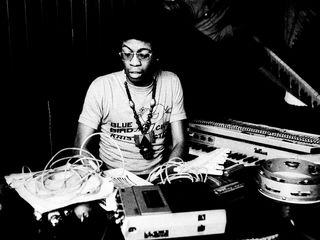 Herbie Hancock - Rockit
Rockit became a massive hit for the ever-innovating Herbie Hancock in 1983 for a number of key reasons (apart from it being a great tune).
Produced by Bill Laswell, it was one of the first commercial pop tracks to feature record scratching (by Grand Mixer DXT). This, in combination with a very cutting-edge MTV video (directed by Godley and Creme), greatly added to its commercial appeal and earned it five VMAs.
The synths Herbie used to play the Rockit main theme still remain a mystery to us but rumour has it that Herbie was using a Synclavier (FM plus samples plus synthesis), a Rhodes Chroma, a Fairlight, various Oberheim synths and a Prophet-5 around this time.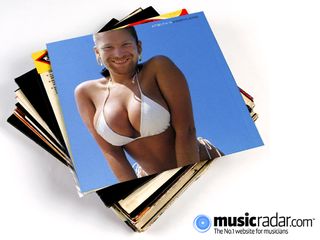 Aphex Twin - Windowlicker
It's hard to narrow down the sound design work of this true genius - every sound he makes is custom built and practically impossible to identify - but we've isolated two sounds that are the closest you'll get to an Aphex trademark.
The first is this treated Rhodes sound that forms the chords from Windowlicker. It's chunky and it's funky.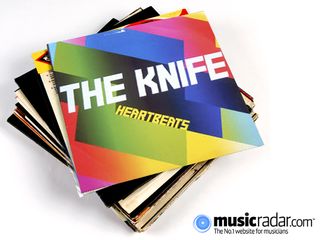 The Knife - Heartbeats
Scandinavian electro-pop siblings The Knife have a bit of a thing for retro '80s sounds. The Heartbeats bass is nice and thick and makes use of detuned square waves and oscillator sync.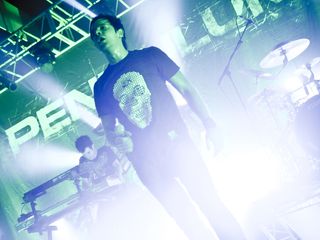 Pendulum - Slam
Drum 'n' bass meets rock, with a little bit of trance lead thrown in for good measure. This one can be made with virtually any two-oscillator analogue synth or virtual counterpart.
Dial up a saw wave on each oscillator and set them to the same octave. Next, adjust the fine-tune to -23 on the first oscillator and to +23 on the second. This should create a noticeable beating rhythm in the oscillators as a result of the detuning process. The more they are detuned, the faster the beating becomes.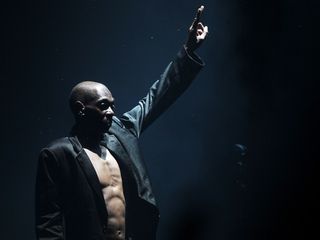 Faithless - Insomnia
This classic, distinctive repeated plucked riff has to be on of the most memorable in dance music. The insistent repeated theme was much copied at the time and ultimately lead to that type of sound becoming a dance cliché.
Faithless remained masters of the big riff however, and Insomnia went on to become a crossover success in numerous countries around the globe. Fortunately, we have a unique insight into how this sound was created, as one of us worked with Faithless at the time the track was created.
The simple answer is this: Roland JD-990. The sound is a slightly edited variation of one of the presets based around a pizzicato string sample.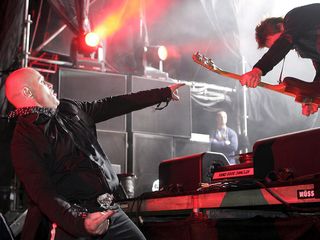 The Prodigy - Charly
The bendy riff in Charly IS the sound of rave. Variations of the bendy Juno sound also appeared on other seminal tracks including Human Resource's Dominator and Mentasm.
The Charly sound is actually a combination of synthesis and re-sampling. The original sample was a combination of detuned Juno saw waves on one octave, layered with a noise/piano style stab at the beginning of the riff. Part of the character is that bending a sampled note sounds different to bending a synth sound.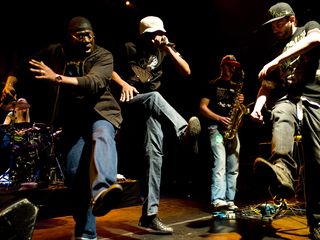 Roots Manuva - Witness (1 Hope)
UK-style wobble-zap bassline business. This one is a simple single oscillator jobby with lashings of dubby tape echo and spring reverb.
Start with a single square wave and crank up the resonance on a 24dB low-pass filter to a notch below self-oscillation. Lower the filter cutoff and set the filter envelope to around two-thirds to three quarters depending on your synth. Set the filter ADSR to A=40%, D=40%, S=0% and R=66%.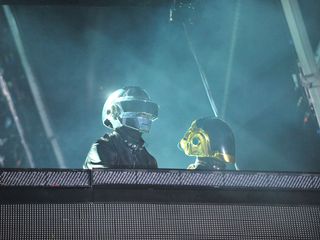 Daft Punk - Da Funk
This growling synth riff is the spawn of a devilishly overdriven Korg MS-20. You should choose your favourite synth and stack three saw waves at octave intervals. Mix it so that the middle octave is a bit lower in level than the others.
Set all the dials of the amp ADSR to maximum and set the filter ADSR as follows: A=25%, D=75%, S=30% and R=50%. Now set the LPF cutoff and res to around half way, this will vary a bit depending on the synth being used.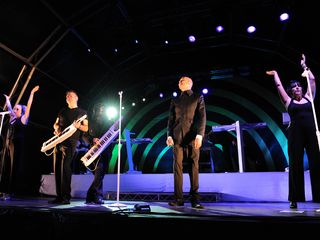 The Human League - Don't You Want Me
The Human League's classic Don't You Want Me might be seen by today's youth as a quaint slice of '80s electro-pop, but underneath the pulsing synth lines lies work of exceptional production mastery.
Martin Rushent - who produced the track along with it's smash hit parent album Dare - pushed the band forward with his obsessive use of the legendary (and notoriously labour intensive) Roland MC-8 sequencer (an 8-track monophonic digital-analogue hybrid). The main synths used on the album were the polyphonic Roland JP-4, a selection of monosynths (including the Korg 770 and Yamaha CS-15) and a string machine.
According to Dare's assistant engineer, most of the sounds were produced by careful and considerate layering of the limited resources available. And special mention to the LinnDrum LM-1 which provides every one of the albums brilliant (and still relevant) electro drum sounds.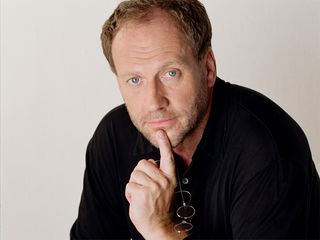 Harold Faltermeyer - Axel F
Legend has it that Harold Faltermeyer used three synths to create this entire track: the Roland Jupiter-8, the JX-3P and a Yamaha DX7. Our guess is it's the Jupiter-8 on lead duties here, with the DX7 chiming in with the bells and vibe sounds later on.
Rather than cheat and recreate the lead sound with a JP-8 emulation, we're putting the massively versatile Massive to the test.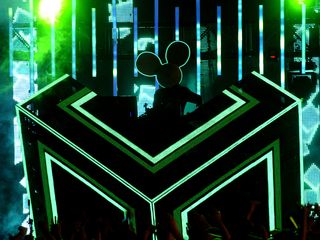 Deadmau5 - Faxing Berlin
The Mau5's productions tend to be derived from a broadly similar range of sounds and techniques. Most ideas are started in Fruity Loops, with mixing and additional production in an external DAW, but with the ability to run FL instruments as VSTis.
One Deadmau5 signature sound is the filtered synth chord that opens and closes throughout the track. Faxing Berlin shows it off.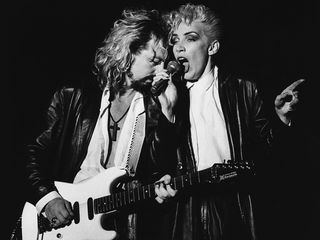 Eurythmics - Sweet Dreams (Are Made Of This)
A classic Brit Synth from '82, and while it might sound like a standard analogue lead in isolation, as soon as you play that riff… So is it a bass, or is it a lead? Fact is it's both.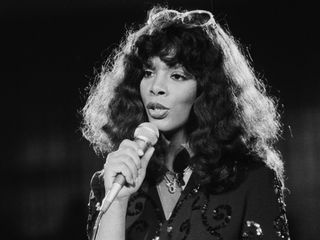 Donna Summer - I Feel Love
The Italian writer/producer and synthmeister Giorgio Moroder is perhaps most famous for his work on the 1977 Donna Summer single I Feel Love. The simple and highly infectious continuously repeating sequenced bassline set the scene for what was to come for the next 30 years.
To get his now-famous eight-note sequenced bass, Moroder used a massive Moog Modular synth system plugged into an eight-step analogue sequencer (lots of knobs and no storage) fed into a basic delay line set for a triplet repeat. Pressing a key on the keyboard with the sequencer running would allow simple transposition of the phrase, but not much else. Tonal variation came from real-time tweaking of synth parameters such as filter cutoff. The result is not only the sound, but the track's hypnotic, tension-building melody too, which forced Summer to sing falsetto to keep up.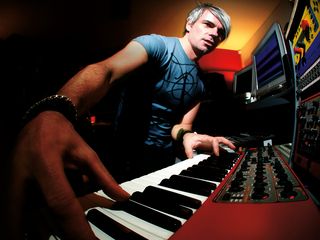 Bodyrox feat Luciana - Yeah Yeah (D. Ramirez remix)
And so we reach number one in our line-up and it's a unanimous decision. Yeah Yeah by Bodyrox contains a defining sound that has influenced dance music since 2006 and we're certain that its enduring, unmistakable originality will continue to do so for years to come.
However, its genesis is a tortuous one. The sound in question was only present on a formerly obscure remix of what was at the time a little known club track. It could have melted away into obscurity but the bassline Dean Marriot (aka D. Ramirez) added to his mix was the key ingredient that the track lacked.
The band quickly realised the magic that Marriot had worked and transformed the track in a new radio mix based on his version, adding vocals from Luciana. The result was a smash, with the new mix enjoying global success and a top 10 chart placing. The new Yeah Yeah even earned Bodyrox an Ivor Novello Award nomination.
Thanks to all this visibility the bassline was quickly copied and has become a much-imitated sound in house music, its influence (and disturbing slippy-slidey portamento) still influencing anyone in search of a hit.