We can confidently say that Universal Audio makes some the best software emulations of vintage studio gear, as used by pro producers the world over. Now for a limited time, Plugin Boutique has made it way more affordable to load the most iconic pieces of studio gear into your DAW, with up to an amazing 90% off many of our top-rated UA bundles.
The deals include plugin versions of the biggest names in gear - studio greats that would cost tens of thousands of pounds if you could track down the original hardware. UA has meticulously modelled that gear for these stunning emulations, and now they are being discounted at Plugin Boutique. Today you can grab emulations of classic compressors, limiters, EQs, tape machines, reverbs and more at massively reduced prices, bt you'll need to hurry as these deals end on 31st October.
We've used the Fairchild Tube Collection in our mixes - hit the link to our tutorial below - and you can now get this bundle at half price. The Studer 800 Tape Recorder will also add a rich, vintage vibe to your sound and is again half price. Some of the more modern UA plugin deals include the company's incredible PolyMAX synth at an even more incredible 75% off, and the Electra 88 Vintage Keyboard Studio and Waterfall B3 organ are both 50% off. Keep scrolling for a more in-depth look at the deals.
As we inch closer to Black Friday we're going to start seeing ever-sillier price drops on music software, so keep a close eye on our Black Friday plugin deals page for all the latest offers.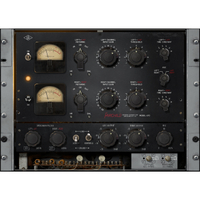 UA Fairchild Tube Limiter Collection: $299, now $149
The Fairchild 660 and 670 are among the most iconic pieces of studio hardware ever created and have been used on many classic recordings, including those by the Beatles, Pink Floyd and Motown Records. They can be used to add subtle presence to vocals, or dramatic punch and grit to drums, or even across entire mixes to lift them from ordinary to extraordinary, as we reveal here. UA's Fairchild Tube Limiter Collection has the finest emulations of these classics, including the Fairchild 670 and its more aggressive sibling, the Fairchild 660. Get the collection for an incredible 50% off here!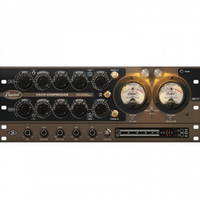 UA Capitol Mastering Compressor: $349, now $174
If you need a sprinkle of magic dust on your mixes, then one of Universal Audio's newest plugins delivers the pro sound of one of the rarest pieces of studio gear. Capitol Mastering Compressor is an emulation of Capitol Studio's CM5511 tube compressor, of which only four were built. This compressor plugin can be used to add presence to elements in your mix, or as a more dramatic effect to add colour to drums and other instruments. But its best use is as a mix lifter - it will add a pro sheen to any song and is packed with quality presets to do just that, and it's now half price! Read our full review of this amazing plugin here.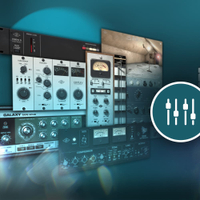 UAD Mix Edition: Was $1,599, now $299
Finally, one of the best bundle deals at Plugin Boutique includes no less than 23 UA plugins at a massive 81% off! This is very much a 'best of' when it comes to UA plugins and a museum tour of the best studio gear ever made. You get emulations of the legendary Universal Audio 1176, as used on Michael Jackson's Thriller. There's Galaxy Tape Echo, an emulation of the incredible Roland RE-201 Space Echo used by Pink Floyd and David Bowie, while the Hitsville EQ Collection will transform your mixes with the sound of Motown. Again, you get a total of 23 classic plugins at 81% off! Is this the best deal ahead of Black Friday?