Thomann are really impressing us with their deals this year, and their effects pedal prices especially have got our credit cards triggered. Here's five we want to draw your attention to before it's too late and they're gone for good…
1. TC Electronic Sub 'N' Up Mini Octaver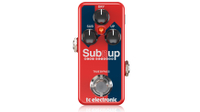 TC Electronic Sub'N'Up Mini Octaver £59 £41
Create inspiring ambient tones fast with this polyphonic octave generator. You can load signature tones via the free TonePrint app and its fast tracking will follow your chords too. A great little pedal for your 'board!
---
2. Xvive Mike microphone simulator / buffer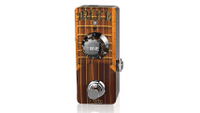 XVive Mike acoustic mic sim / buffer was £42 £29
Acoustic guitarists – meet your new best friend, Mike, and say goodbye to quacky piezo tone! This is a real dark horse pedal; adding impulse responses of ribbon mic character to mix with your plugged-in acoustic sound via nine presets, plus a signal buffer. It works really well!
---
3. TC Electronic Ditto Jam X2 looper pedal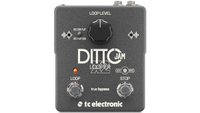 TC Electronic Ditto Jam X2 was £109/$129 now £75/€89
An already excellent looper gets the innovative Responsive BeatSense technology that adapts your loop to the beat to lock in with the band, making this a perfect looper for beginners or anyone looking to enhance their parts with new layers.
---
4. TC Electronic Grand Magus Distortion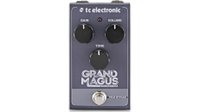 TC Electronic Grand Magus Distortion £16.90 / €19.90
Pedal bargain of the year? This is right up there with Rat-style distortion at a crazy low price. This is great for grunge and early Foo Fighters tones, but is far from a one-trick pony whether you're looking to fatten up your rhythm work or cut through with your guitar breaks.
---
5. Friedman Small Box Overdrive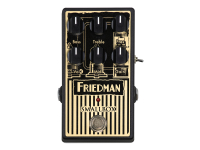 Friedman Small Box Overdrive £169 £133
Dave Friedman brings with him a rep for some of the greatest hot-rodded Marshall-inspired amps in the world. And it really shows here on this pedal; just listen to Michael Nielsen's fantastic demo below. All the '80s rock goodness is right here!