If ever you've wanted the lot, for less, and you can't wait for this year's Black Friday plugin deals, then this could be the deal for you. Native Instruments, Brainworx and iZotope have combined forces with Music Production Suite 6 which contains many of their top music software titles… and a whole lot more. This bundle includes the best effects and AI-powered plugins to make your mixes better and easier. In MPS6 you get over 30 top titles, and right now you can get it for 25% off!
Music Production Suite 6 includes powerful effects like Native Instruments Guitar Rig, which has emulations of just about every guitar effect, amp and pedal out there. Load it up in your DAW to access guitar effect combinations you could only previously dream about.
The discounted suite also includes amazing mix effects from Brainworx that cover everything from improving your sound to adding the best distortion. There are delays, bass boosters, filters, sub synths and many more Brainworx titles in Music Production Suite 6.
iZotope has ten software titles in MPS6 with some incredible AI-powered tools. These include Nectar 4 which is the best software for vocal processing; Neutron 4 is a powerful application that helps you mix, and Ozone will solve any mastering problems you have in an instant. All three titles have powerful 'Assistant' features that take the strain out of mixing and mastering for you, using AI to suggest the best solutions.
You'll have to be quick to get this powerful suite of over 30 titles at 25% off - it won't be around for long!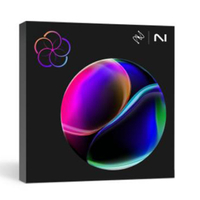 Music Production Suite 6: $599/£579, now $449/£435
This incredible bundle of software has the best titles from Native Instruments, iZotope, Brainworx and more - it's everything you need for music production. There are amazing mix effects from Brainworx including delays, bass processors and distortion plugins. Guitar Rig Pro 7 has every combination of guitar pedals, effects, amps and more - the biggest rack of effects you could ask for. And iZotope has every application to make your mixes sound better and cleaner, and they do all the heavy lifting for you. Take the strain out of your music production with this incredible 25% off deal. Find out more here.