Six of the best black guitars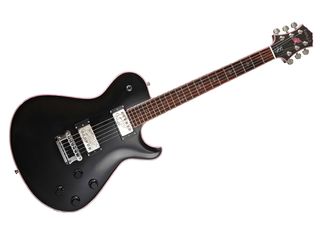 Knaggs Steve Stevens Signature
High-end luthier Joe Knaggs pulled out all the stops with this refined-yet-rockin' single-cut design for Billy Idol man Steve Stevens. Pink binding and raygun motifs pique visual interest, while a superbly playable neck and a cleverly designed bridge deliver the payload.
We said: "A guitar that's this good to play and that sounds this convincing really deserves to spend its life being heard in the hands of a great player"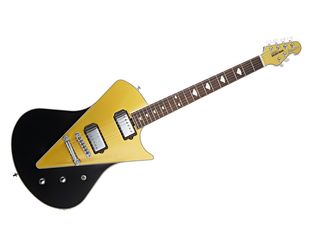 Music Man Armada
Okay, so it does have an unusual bookmatched maple gold wedge, but it qualifies on account of its black body, and because we find it strangely compelling. The guitar combines retro-futuristic looks with its neck-through construction and a powerful humbucking pairing that's suited to low-slung rock riffing.
We said: "A boutique-level riff- rock machine guaranteed to stand out from the crowd, it could handle a pro tour straight out of the case"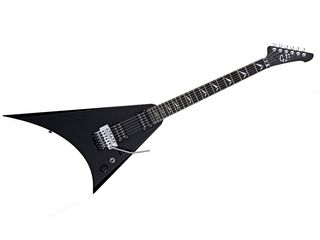 GJ2 Concorde 5 Star
GJ2 is legendary maker Grover Jackson's new brand, and the Concorde 5 Star is based on the design that Grover and the great Randy Rhoads came up with as the latter's first signature instrument. The Concorde adds an original Floyd Rose and Grover's GJ2 Habanero humbuckers to the recipe.
We said: "A piece of rock history with tones that will surprise with their versatility. Just go steady with the pointy bits!"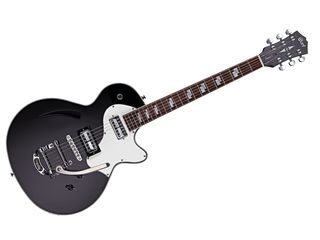 Cort Sunset I
Cort's latest offering is inspired by Gretsch's Spectra Sonic Lead model from 2002. The original was designed by pickup legend TV Jones, and this Indonesian- made Sunset I sports a pair of his humbucking units. The result isa slice of retro intrigue, with a distinctive tone for blues, country, rock and more.
We said: "An individual, versatile instrument with refreshing, distinctive looks"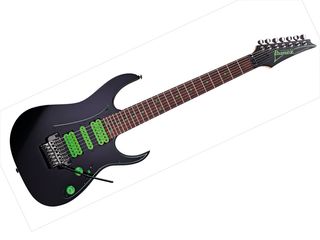 Ibanez UV70PBK
This more affordable Indonesian- made version of Steve Vai's celebrated signature seven-string is a tribute to the original model, released back in 1990. It does a great job of recreating the killer look, sound and feel of a timeless rock classic.
We said: "A must for Vai fans, the UV's classic vibe and low-down tones will effortlessly transport you back to the early 90s"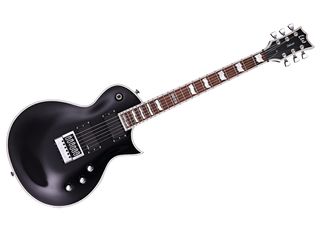 LTD EC-1000 EverTune
LTD's latest is a great metal and rock guitar in a classic mould, with one significant USP – it never goes out of tune. This is accomplished thanks to a mechanical system with springs in the body that keep the strings perfectly in pitch and intonated, whatever you throw at it. Groundbreaking stuff...
We said: "EverTune actually works, increasing the musicality of you and your guitar at a stroke"