8 of the most iconic remixes of all time
Intro
What makes a good remix? We reckon there are three factors. First of all, it's got to contain just enough of the original song to be recognisable as a version of it - not a completely different track that happens to sample another song. Yet at the same time, a remix has to change the original enough for it to be… well, different. And if you can balance these two factors, there's one more to satisfy: your remix has to stand on its own as a great track, just like any other great track does.
Here are - in our opinion - eight of the greatest demonstrations of the art of remixing every produced. To kick-start your own remixing career, pick up the October 2017 edition of Computer Music, which is packed to bursting with tutorials and advice on the subject.
Cornershop, Brimful Of Asha (Fatboy Slim Remix)
Yet another smash hit from big beat legend Norman Cook. This time, he took Cornershop's indie stylings and sped them up into a brilliant, breakbeat-driven remix.
By speeding the original song up, Cook also pitched up the music by around two semitones, giving the remix a happy, smiley vibe.
La Roux, In For The Kill (Skream Remix)
By combining La Roux's haunting vocal style with the deep, bass driven sound of late 00s dubstep, Skream created a massive remix that became the soundtrack of that summer.
The sparse simplicity of the arrangement gives it a unique atmosphere, with the full speed 140bpm Amen break as the cherry on top.
Moloko, Sing It Back (Boris Dlugosch Remix)
While the original failed to trouble the Top 40 in 1998, Boris Dlugosch's legendary remix, released the following year, was a polished, funk-laden house earworm that reached No 4 in the UK singles charts. A shot in the arm for Moloko's career!
R Kelly, Ignition (Remix)
After his album Loveland was leaked in 2002, R Kelly decided to record it again from scratch, alongside some remixes of the leaked material to make the album Chocolate Factory.
Ignition was one of those that got a relick, and the song became one of R's biggest bangers to date.
Tori Amos, Professional Widow (Armand Van Helden Remix)
Van Helden showed a touch of genius by taking Tori Amos' harpsichord-driven, lyrically challenging original track and effortlessly flipping it into one of the biggest dance anthems of the 90s.
Haunting chords and snips of Tori's vocal combine seamlessly with a funky bassline and groovy 4/4 drums.
Bob Marley Vs Funkstar Deluxe, Sun Is Shining
The first ever official remix of Marley's material was from Danish house producer Funkstar Deluxe, who took the infectious bassline and iconic vocal from Sun Is Shining and used them to make a fusion of house and reggae that became a summer anthem across clubland back in 1999.
Robin S, Show Me Love
The most recognisable version of Show Me Love, released in 1993, was actually a remix by Swedish producer StoneBridge.
He took Robin Stone's 1990 original and rejigged it into a bona fide club classic that also popularised that Korg M1 organ sound - beloved of house hitmakers even today.
Grandmaster Flash, Rapper's Delight
Not strictly a remix in modern terms, but Flash and his mob created one of hip-hop's genre-defining tracks by rapping over their band playing a cover of Chic's disco anthem Good Times.
Although rapping over someone else's song is commonplace today, back then this was revolutionary step forward for remix culture.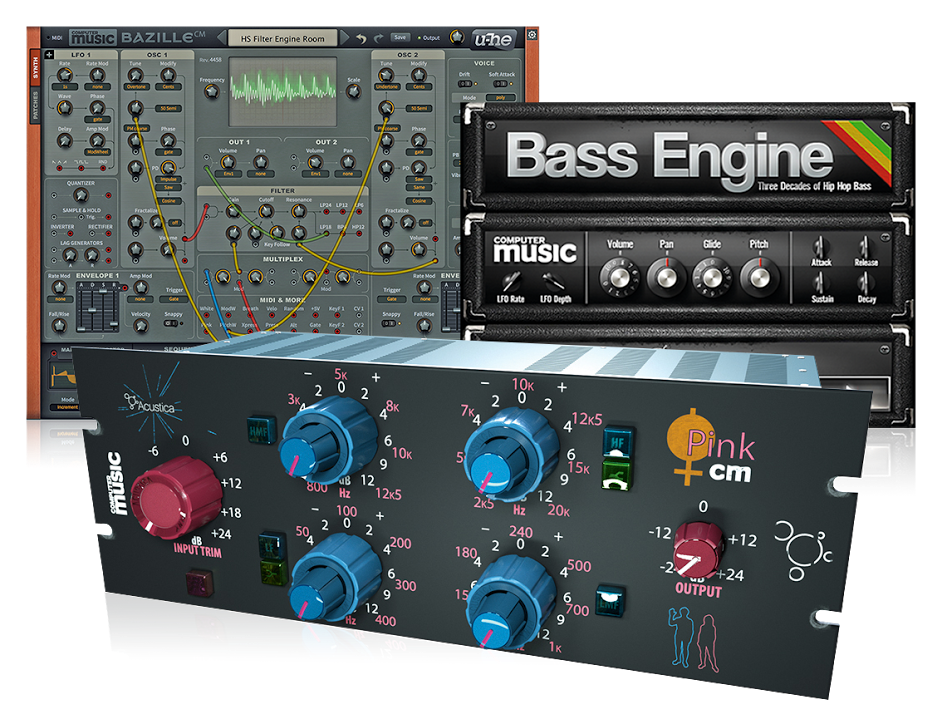 Get over 70 FREE plugin instruments and effects…
…with the latest issue of Computer Music magazine